No longer a death sentence: To beat cancer, advances in treatments and multidisciplinary team effort are key
Strides made in cancer diagnostics, treatments and holistic care have changed the way the disease is managed, say specialists from Parkway Cancer Centre.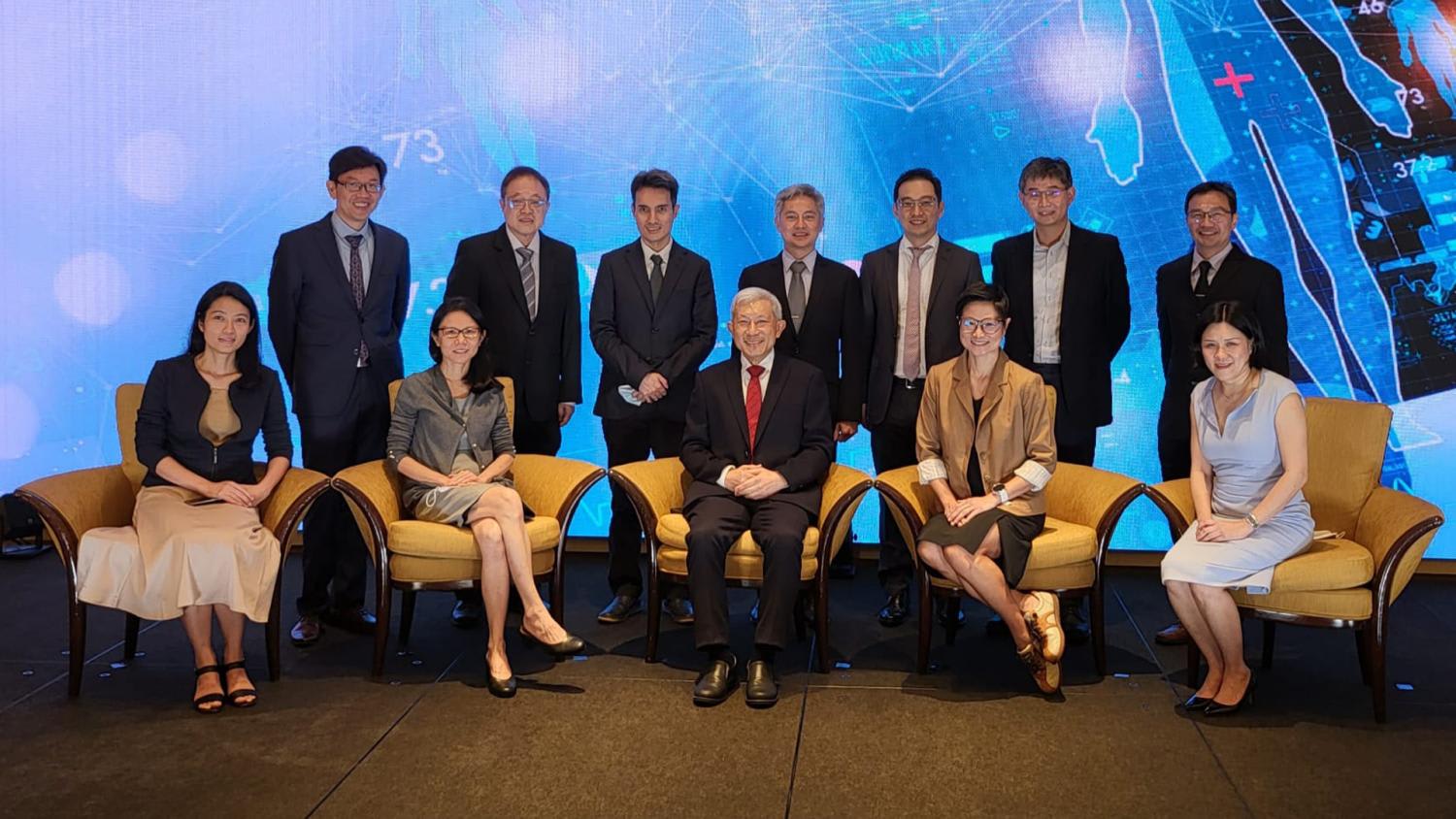 Improvements in treatment options have resulted in better clinical outcomes, enhanced quality of life, higher probability of effective control of the disease – and for some, even a cure, according to Dr Ang Peng Tiam, medical director and senior consultant, medical oncology at Parkway Cancer Centre (PCC).  
Dr Ang was speaking at the Understanding Cancer – Advances in Treatment and Care seminar on Jul 30, presented by PCC and organised by Mediacorp. The multidisciplinary team from PCC provided insights into the latest developments in cancer treatments, including highlights on chimeric antigen receptor (CAR) T-cell therapy (a type of immunotherapy) and proton therapy (a type of radiotherapy). These options offer hope to patients, even those with advanced cancers.
NEW FRONTIERS IN CANCER CARE
In Singapore, breast and lung cancer are among the top most frequent cancers reported, figures from the Singapore Cancer Registry Annual Report 2019 show. 
According to Dr Ang, one of the main milestones in the treatment of breast cancer is the discovery of the HER2 oncogene, which has spared many breast cancer patients from chemotherapy. 
"We can now identify patients who have hormone receptor breast cancer, those with HER2 oncogene and those with triple-negative breast cancer," he said. 
Advances have also been made in lung cancer care. Dr Ang said this is because specialists now know that a significant percentage of lung cancer patients have certain gene mutations, such as the EGFR mutation.
He shared a case study of a husband-and-wife couple whom he had treated for lung cancer. The husband was given chemotherapy to downsize the tumour before surgery. In contrast, his wife's cancer was treated using targeted agents as she carried the EGFR gene mutation. The couple survived their lung cancer, Dr Ang said.  
Dr Colin Phipps, senior consultant, haematology, PCC, had good news for patients with certain forms of difficult-to-treat blood cancers. CAR T-cell therapy – approved by the Health Sciences Authority and US Food and Drug Administration – is a personalised treatment that uses genetically modified T-cells (immune cells) to fight and kill cancer cells. The treatment offers a lifeline to patients with acute lymphoblastic leukemia and diffuse large B-cell lymphoma whose cancers have relapsed after the first round of treatment. 
Advances in the field of radiation oncology have also kept pace. According to Dr Ivan Tham, senior consultant, radiation oncologist, PCC, proton therapy – which uses precise, high-energy protons instead of X-rays or gamma rays in standard radiation therapy – can improve cancer outcomes and may reduce side effects. 
THE SUPPORT OF A MULTIDISCIPLINARY TEAM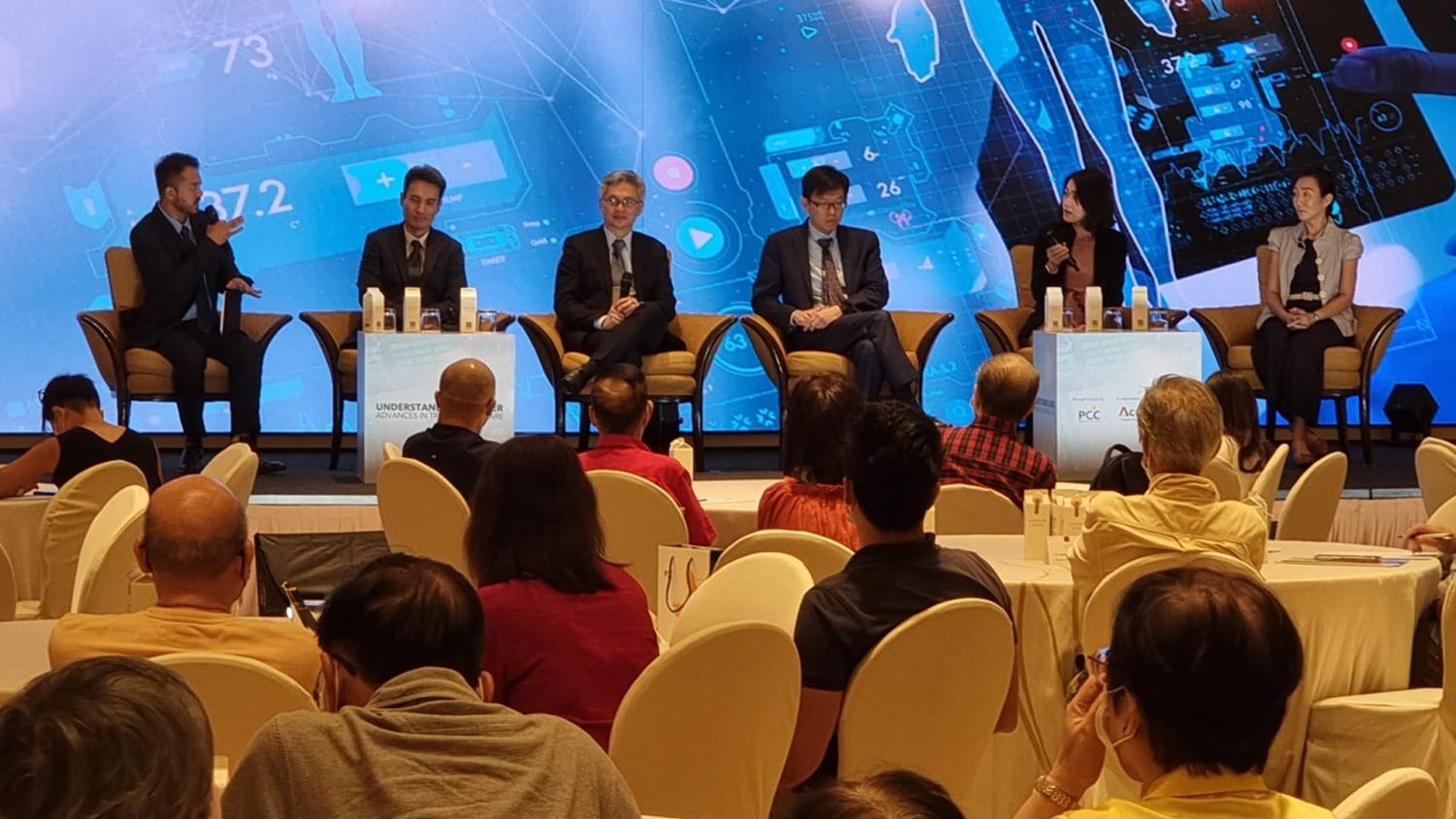 Every cancer patient is unique, and the cancer's site, spread and molecular genetics differ, shared Dr Ang. That is why there is no one-size-fits-all cancer treatment, and personalised care is required for best outcomes.
Even with the latest cancer-fighting tools and treatments, good outcomes still hinge on the support of a multidisciplinary team. At PCC, medical oncologists, radiation oncologists, surgeons, pathologists and allied health professionals come together to create an optimal care plan for each patient.  
Dr Richard Quek, senior consultant, medical oncology, PCC, said that even before a patient enters the clinic, the team would have gathered insights and held discussions on the patient's condition. He added that collaborative team effort among the various specialists with different subspecialties is instrumental in providing the patient with the best possible treatment option.
The clinical team also works closely with allied health professionals, such as dietitians, physiotherapists and counsellors, to provide support to patients and their caregivers in overcoming the challenges ahead. 
For instance, Mr Gerard Wong, senior dietitian, PCC, works with patients' dietary preferences during their treatment. "We try to help patients get the optimal amount of calories and nutrition so they can push forward with treatment," he said. 
On top of physical health challenges, patients also have to deal with emotional distress, fear and anxiety, said senior counsellor Chia Hui Erl, PCC. "At the time of diagnosis, plans for yourself, your children and family come to a stop – many do not know what will happen next," Ms Chia shared. This is where counsellors step in to alleviate future-oriented fears, and steer patients and their family members towards positive psychological growth. 
Debunking the misconception that cancer always kills, Dr Ang said: "Cancer is no longer a death sentence. Treatment often results in good control of the disease and a good quality of life, a goal the PCC team works together to achieve." 
Parkway Cancer Centre aims to deliver seamless, holistic and personalised cancer care.