Science, innovation and technology lead the charge to slow climate change
Overproduction and the consumption of key resources have pushed our planet to the brink of a climate emergency. Climate Trailblazers explores some of the most forward-looking solutions around the world that can help our economies continue to grow while steering the planet on a more sustainable path.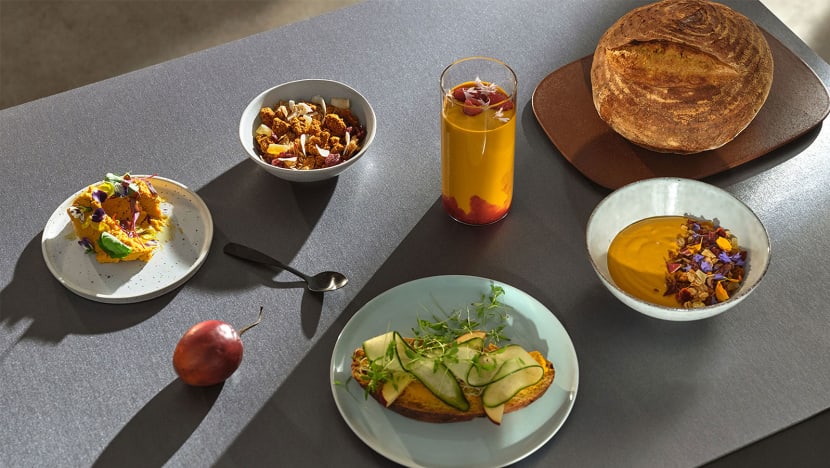 COP26, net zero, carbon neutrality – these are catchphrases often associated with the climate change movement. 
To the man on the street, such terms may not mean much. What hits closer to home could be the many stories on your social media feed that paint a sobering picture of natural calamities and extreme weather events. From floods in Bangalore to the sinking of Indonesia's small islands, one can't help but wonder when Singapore, a low-lying island, will likewise experience the worst of climate change. 
As global leaders race to resolve climate issues while keeping pace with progress, they are presented with a catch-22 – often times, the quickest and easiest means to economic development is also the most detrimental to our environment. 
Fortunately, this conundrum might not be a zero-sum game after all. The three-part docuseries, Climate Trailblazers, tells the stories of awe-inspiring efforts to create innovative products and solutions that are good for business, and even better for the planet.
MAKING MEALS OUT OF THIN AIR
Whether you live to eat or eat to live, we all need food to survive. 
While alternative proteins like plant-based or cell-based meat with a lower environmental footprint are taking off, the idea of food with a negative carbon footprint sounds like a concept right out of a sci-fi novel. 
But truth may be stranger than fiction in this case. Challenging the adage of there being 'no free lunch in this world', Solar Foods conceptualised Solein – a protein produced from microorganisms by using components such as hydrogen, carbon dioxide, oxygen and nitrogen, which are found in abundance in the air. 
The production of Solein is not merely carbon-lite – it is carbon-negative. By freeing up lands earmarked for agriculture, these areas can continue to serve as carbon sinks to slow down the rate of greenhouse gas emissions and global warming. 
Even the electricity used to power the process comes from renewable sources such as wind and solar power, while carbon dioxide can be obtained entirely from the air in an occupied room. 
With its technology, co-founder and chief executive officer of Solar Foods Pasi Vainikka believes that food can be produced just about anywhere.  
"It doesn't end there," he said. "We can eventually produce Solein in urban settings because each one of us breathes out about 1kg of carbon dioxide every day, which can be captured from buildings and put back into food."
The production of Solein is just a breath away from reality. With Solar Foods' first test facility due to be completed in 2023, that free lunch might just be around the corner, after all.
POWERING AIRPLANES, ONE LEFTOVER AT A TIME
While food fuels the human body, energy sustains the heartbeat of modern society.
The energy challenge we face today is two-fold: We need to meet the energy needs of a growing global population while minimising the environmental impact of its production. 
The aviation sector is one where the use of cleaner fuels could make a huge positive impact. Blazing the trail is Finnish energy giant Neste that produces sustainable aviation fuel (SAF). Unlike its fossil-based counterparts, SAF is produced from renewable waste and residues such as used cooking oil and animal fat wastes. Fully compatible with aircraft engines and existing fuel supply infrastructure, SAF reduces greenhouse gas emissions by up to 80 per cent over the life cycle compared to fossil jet fuel*. 
In 2017, Singapore Airlines (SIA) trialled SAF for three months on 12 flights between Singapore and San Francisco as part of a series of green package flights. Coupled with optimised air traffic management procedures, the flights saved 320 tonnes of carbon dioxide in the process. 
In January 2020, SIA entered into a year-long partnership with Swedish airport operator Swedavia. As part of Swedavia's SAF incentive scheme, SIA began to use a blend of jet fuel and SAF on flights between Stockholm and Moscow. The company plans to achieve net zero carbon emissions by 2050 and continues to keep a lookout for opportunities to use SAF.
One of the challenges to the more widespread use of SAF is its limited supply currently, which results in a high price point. Today, SAF is three to five times more expensive than conventional jet fuel, hindering its scalability. However, this premium is expected to decrease over time as supply scales up.          
Ms Lee Wen Fen, senior vice president of corporate planning at SIA, is optimistic about the future of SAF. "A collaborative effort among all stakeholders within the aviation industry is paramount to the large scale production and deployment of SAF. This will ensure that the deployment of SAF becomes more affordable for the airlines and our customers, making it a lot more affordable for everyone to travel sustainably. Our customers can join us in our journey towards sustainability too, when they recognise the benefits of emissions reduction and increase the uptake of SAF over time," she shared.
Looking ahead in 2022, the Civil Aviation Authority of Singapore, Temasek and SIA will begin a year-long pilot programme for SAF at Changi Airport. 
Additionally, Neste is currently expanding its production capacity of SAF in Singapore to reach one million tons per annum by the first quarter of 2023. That arrives at an important inflection point as borders gradually reopen with more air travel on the horizon. 
ONE MAN'S TRASH IS ANOTHER MAN'S TREASURE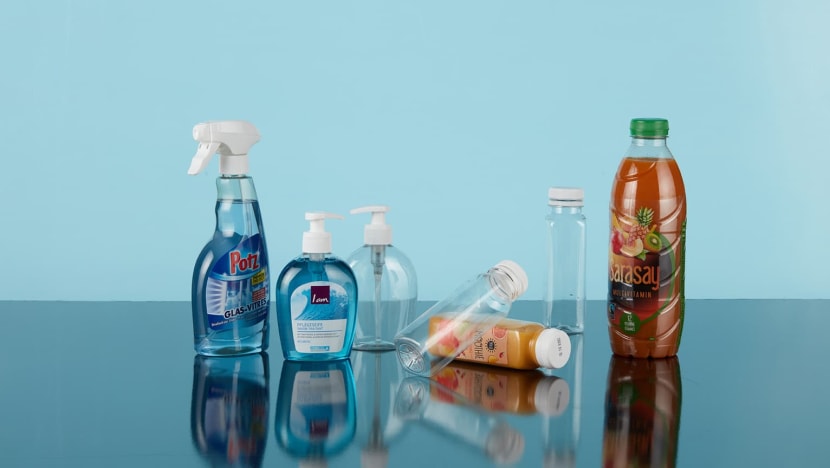 Dressing up (or down) is a daily routine some give more attention to than others. What many don't think about is the environmental impact of fashion – the amount of land and water needed to produce natural fibres like cotton, and how fossil petroleum is a key ingredient for synthetic fibres like polyester.
Coupled with storage and distribution processes, not to mention washing, ironing and disposal, it should be no surprise that carbon emissions add up in the fashion world – accounting for up to 10 per cent of the earth's total emissions. A growth in affluence has resulted in an increase in material consumption, while the prevalence of ultra-fast fashion has exacerbated the problem, with 80 per cent of clothes ending up in landfills. 
In the wake of such trends, enterprises such as LanzaTech are advocating a circular economy approach to clothing manufacturing, using waste carbon as a resource. 
With the help of microorganisms, LanzaTech transforms waste carbon emissions as well as agricultural and household waste, including textile waste, into ethanol. Ethanol is then converted into mono-ethylene glycol, a key ingredient for polyethylene terephthalate (PET). PET can then be spun into polyester yarn or used to make packaging and bottles that we use in our daily lives.
"LanzaTech has the technology to help fashion brands and retailers limit their environmental impact by using carbon emissions to make fabric that replaces those currently made from petroleum," said Ms Jennifer Holmgren, chief executive officer of LanzaTech. 
Indeed, the shift from using fresh fossil fuel to waste materials is a climate-forward solution that has huge potential to reshape the way clothes are produced.  
"That's what we're trying to show, that there is a future where we can decouple our fossil life from our everyday life," said Ms Holmgren. 
Watch these ground-breaking innovations and more on Climate Trailblazers: Reimagining Our Future, a three-part docuseries produced in partnership with Temasek's Ecosperity platform.
Temasek is an investor in Singapore Airlines.
*Based on CORSIA default values for different feedstock. Calculated with established life cycle assessment (LCA) methodologies, such as CORSIA methodology.