What to know about lung cancer and its common gene mutations
In lung cancer diagnosis and treatment, genetic testing plays an important role in identifying specific mutations in lung cells.
Lung cancer, which occurs when cells in the lung tissue grow abnormally, is the third most frequent cancer in men and women here, according to the Singapore Cancer Registry Annual Report 2020.
In Singapore, non-small cell lung cancer makes up over 85 per cent of all lung cancer cases, said Dr Daniel Chan Boon Yeow, senior consultant medical oncologist at Icon Cancer Centre. 
Ms Lim Mei Fong, a patient with non-small cell lung cancer with EGFR Exon 20 insertion mutation, shares her journey with the condition. Video: Janssen
The treatment of lung cancer, particularly non-small cell lung cancer, is highly personalised, he added. "The majority of patients with this type of lung cancer will have genetic mutations that, once identified, can be targeted with precise therapy." 
WHAT ARE EGFR MUTATIONS?
Epidermal growth factor receptor (EGFR) mutations are the most common mutation in non-smokers with non-small cell lung cancer adenocarcinomas, with up to 60 per cent of patients in Asia harbouring an EGFR mutation. Non-small cell lung cancer adenocarcinoma is a type of cancer that begins in the epithelial cells that line the smaller airways or air-sacs (alveoli) of the lung. 
EGFR is a naturally occurring gene that encodes the EGFR protein, which regulates cell growth in healthy lungs.
"When a mutation happens in the EGFR gene, it produces an abnormal protein and tells the cell to keep growing even without any external stimulus. This leads to cancer, which is defined as uncontrolled cell growth," Dr Chan explained.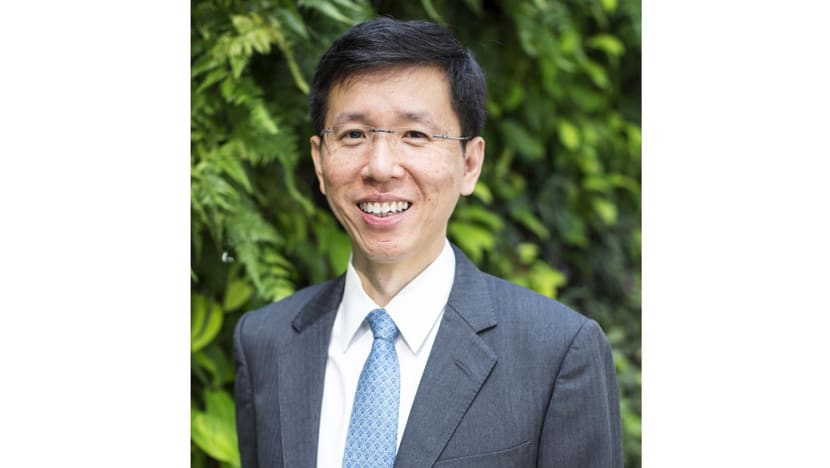 Among the most common EGFR mutations in individuals with non-small cell lung cancer are the Exon 19 and 21 mutations, followed by the Exon 20 insertion mutation that accounts for about 5 per cent of all EGFR mutations, shared Dr Chan. 
Exposure to increasing concentrations of airborne particulate matter – especially particles found in vehicle exhaust and industrial smoke – has been linked to an elevated risk for non-small cell lung cancer with EGFR mutations, according to study results presented at last year's European Society for Medical Oncology Congress.
"The exact cause of these gene mutations is uncertain, but pollution from tiny particulate matter, such as PM2.5, has been implicated to worsen the carcinogenesis process," said Dr Chan, adding that these mutated genes are almost never inherited – unlike in other types of cancer such as BRCA mutations in hereditary breast and ovarian cancer. 
"Most lung cancer gene mutations are acquired, not inherited. There is little risk of passing them to family members, which is a worry among some patients I see," he said.
CHECKING FOR GENETIC MUTATIONS
According to Dr Chan, all lung cancer patients in Singapore are offered gene testing on the tumour and, in some circumstances, on blood. Some common genetic tests include single-gene testing, narrow panel-gene testing and broad panel-gene sequencing. 
The type of test carried out depends on the hospital, and the turnaround time for results may range from three to 10 days, said Dr Chan.
Some patients may avoid genetic testing due to cost concerns. However, the price of genetic testing has dipped over the past decade, he pointed out. "Restructured hospitals like Singapore General Hospital's Department of Pathology also offer such tests at an affordable price."  
WHAT HAPPENS NEXT IF YOU TEST POSITIVE FOR EGFR MUTATION
Having open discussions on treatment options with your doctor and care team is important. Patients found to have certain mutations such as an Exon 20 insertion mutation should consult their oncologist to determine the appropriate therapy that targets the mutation, said Dr Chan. 
In the past, the Exon 20 insertion mutation had few effective treatments, but that is changing. Dr Chan shared that the United States' National Comprehensive Cancer Network recommends a first-in-class EGFR and MET protein bi-specific antibody or an EGFR Exon 20 insertion-specific tyrosine kinase inhibitor as treatment options upon progression of first-line chemotherapy.
"The standard of care for newly diagnosed patients with this particular EGFR mutation is still chemotherapy. However, due to the aggressiveness of the disease, patients usually eventually require further treatment after several cycles of chemotherapy," he said.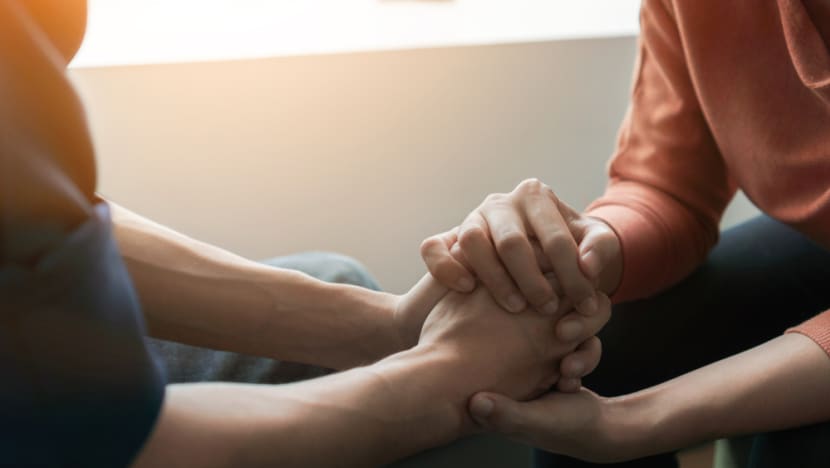 Living with lung cancer can be daunting and overwhelming, Dr Chan added, which is why it is important to have a good support system. Patients can also consider speaking to cancer support groups in Singapore like those organised by the Singapore Cancer Society.
"You need to keep your spirits up and surround yourself with positive energy and people. Medical studies have shown that supportive care on top of medication makes a difference in lung cancer patients," he said. 
To learn more about genetic testing for lung cancer, consult your healthcare provider for medical advice. 
This advertorial is meant for disease awareness and educational purposes only, and does not endorse, make reference to and/or recommend any product. Please reach out to your prescribing physician for more information.