When a blocked nose isn't just 'a morning allergy'
Nasal polyps can make chronic rhinosinusitis worse. Fortunately, you don't have to suffer in silence.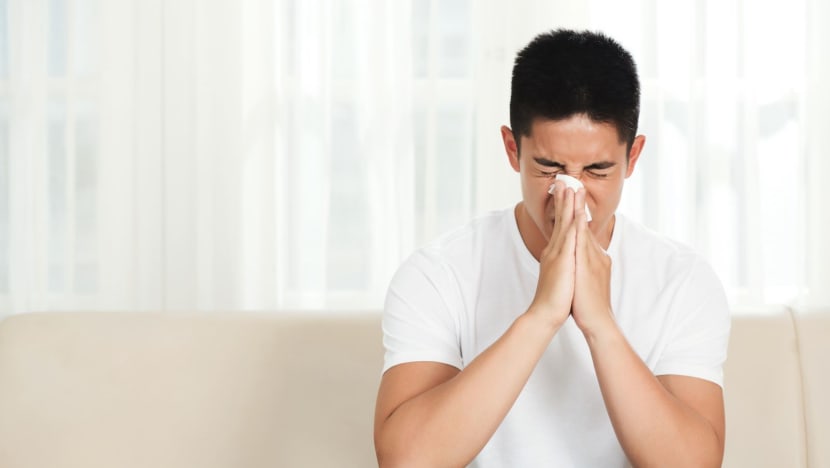 Picture a world where life's simple pleasures – the aroma of piping hot coffee, the freshness of newly laundered sheets or the delightful scent of a newborn baby – are lost on you. Imagine a daily routine plagued by a persistent runny nose while the arrival of nightfall brings forth congestion, depriving you of restful sleep. 
This is the harsh reality for those who have nasal polyps, a condition that can severely affect one's quality of life.
It is a situation Mdm Amanda Poon* knows all too well. For almost a decade, she could only breathe through her mouth at night, had thick phlegm in the morning and felt fatigued during the day. With her sense of smell and taste virtually non-existent, she could barely enjoy her meals. 
In 2021, she saw Dr Jeeve Kanagalingam, a ear, nose and throat (ENT) specialist at Mount Elizabeth Novena Hospital and Gleneagles Hospital, and was diagnosed with nasal polyps.
According to Dr Kanagalingam, many people with nasal polyps suffer in silence, dismissing their symptoms as mere allergies or morning sinus. "If nasal polyps are left untreated, they may grow in size, worsening the symptoms of nasal congestion and loss of smell," he cautioned. 
So how do we recognise when we might have nasal polyps, and what are our options for improving our quality of life?
WHAT ARE NASAL POLYPS?
Nasal polyps are non-cancerous growths that result from severe swelling in the lining of the nose. They can occur among people with chronic rhinosinusitis, which is the inflammation of the nasal and sinus lining.
According to research cited by pharmaceutical company Sanofi and biotechnology firm Regeneron for their global initiative The Next Breath, nasal polyps are associated with Type 2 inflammation. This type of chronic inflammation affects the immune system, and is commonly linked to other inflammatory diseases such as asthma and eczema.
Dr Kanagalingam shared that about 20 to 30 per cent of patients with chronic rhinosinusitis have nasal polyps, and people with allergies, asthma and eczema are more at risk of developing them. 
"Nasal polyps can worsen chronic rhinosinusitis by blocking the sinus drainage pathways, and amplify existing symptoms such as a blocked or runny nose and pressure over your cheeks and forehead," he said. 
Patients often breathe through their mouths and have disturbed sleep, added Dr Kanagalingam. "Poor sleep, nasal blockage and the inability to smell or taste food can hamper one's quality of life and affect their ability to sense danger."
In a survey of 6,000 respondents conducted by Sanofi and Regeneron, nine in 10 respondents said that smell is important in detecting potential issues, such as fires, gas leaks and spoilt food. Nearly 70 per cent of respondents were afraid to lose their sense of smell.
HOW ARE NASAL POLYPS TREATED?  
Current treatments for nasal polyps include nasal sprays, which can help to reduce the size and number of polyps. For those with more severe symptoms, oral steroids may be prescribed.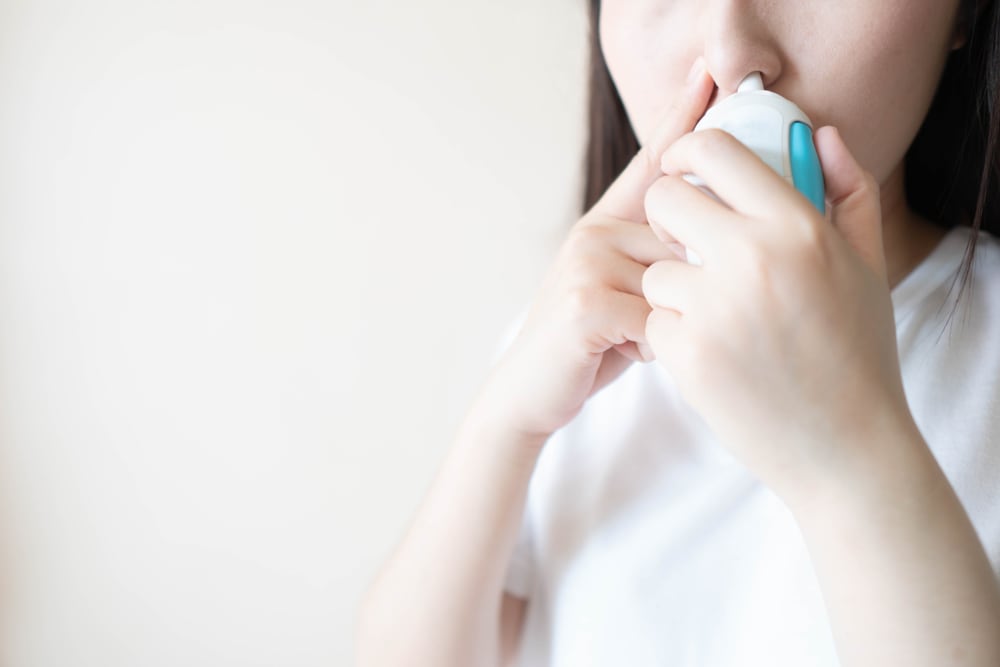 In cases where the polyps are particularly stubborn or recurring, sinus surgery may be recommended. The surgery involves removing the polyps and opening up obstructed sinuses to allow for the use of nasal steroids, said Dr Kanagalingam.
"Patients have to continue with nasal steroid sprays after surgery, and up to 20 per cent of cases will require revision surgery after five to seven years," he pointed out.
In the case of Mdm Poon, she had been using nasal steroid sprays prescribed by her previous ENT doctor before seeing Dr Kanagalingam in early 2021. She eventually underwent sinus surgery in June the same year. The procedure went well and for nearly a year, she enjoyed the ability to breathe and smell well.  
MAKING A DIFFERENCE WITH BIOLOGICS
While treatments like nasal sprays and sinus surgery can be effective, they may not provide lasting relief as they do not target the underlying Type 2 inflammation associated with nasal polyps. 
Mdm Poon found herself among the unfortunate group of patients for whom surgery yielded limited results – in late 2022, she discovered that her nasal polyps had returned. She developed a cough and eventually had to be treated for asthma. 
For patients whose symptoms recur despite steroids or surgery, biologic therapy can make a difference, said Dr Kanagalingam. "Patients report marked improvement in nasal stuffiness, sense of smell and nasal discharge. They sleep better and are able to enjoy their food."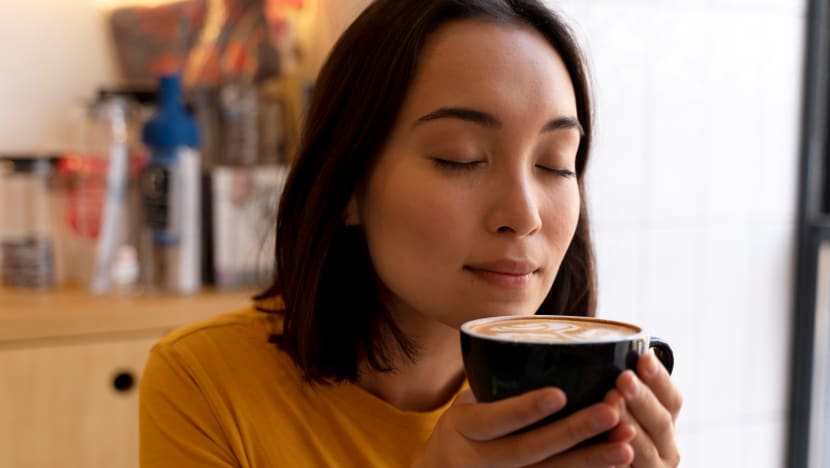 Biologics are antibodies, blood products and vaccines that are derived from a variety of natural sources – human, animal or microorganism – using biotechnology. In the case of nasal polyps, artificially engineered antibodies are injected into patients to target the inflammatory chemicals that are involved in the formation of the polyps.
In December last year, Mdm Poon started biologic therapy injections. After three doses, her cough improved, and she could breathe better. Most importantly, her sense of smell had returned. Three months later, her nasal polyps cleared and she is now free of symptoms.
Said Dr Kanagalingam: "If you have nasal polyps, you need not suffer in silence. There are many options to treat polyps and the advent of biologics has improved our ability to treat this condition effectively."
To detect nasal polyps, a nasal endoscopy is necessary. If you are experiencing nasal stuffiness and a loss of smell, make an appointment with an ENT specialist.
Learn more about nasal polyps at The Next Breath.
*The patient's name has been changed to protect her privacy.