A world anew: There's a first for everything in New Zealand
Within its cinematic landscape lie fresh experiences waiting to be found.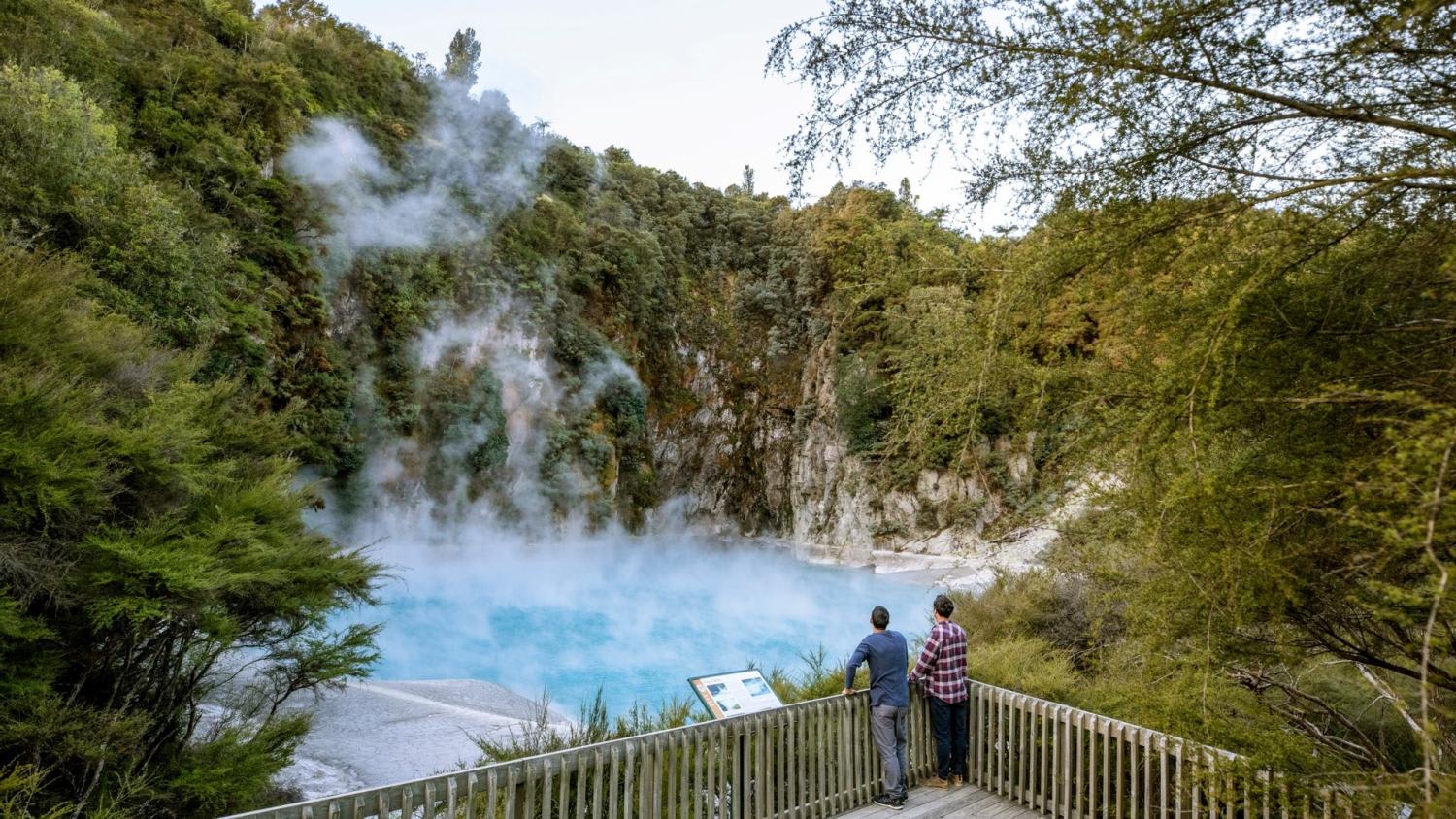 A vacation can mean many things to many people, but what say those of us in Singapore? After two years of being grounded on the island, 48 per cent of Singaporeans – according to a survey by TripAdvisor – revealed they want something new and distinctive on their next holiday.
Will your next trip mean catching a rare glimpse of penguins, sperm whales and cute, flightless kiwis? Perhaps fishing sustainably with a local guide? Or could it involve unwinding in natural spas like warm-watered beaches and mineral springs? These enticing encounters – and more – await in New Zealand.
PADDLE YOUR WAY PAST GEOGRAPHIC WONDERS

In 1886, Mount Tarawera, close to Rotorua on New Zealand's North Island, erupted, changing the landscape forever. Today, in its shadow, peaceful Lake Rotomahana hides clues to this dramatic event.
Let the trained specialists of Paddle Boat Rotorua set you off on a kayak, then be amazed as stunning cliffs emerge around the corner and geothermal steam rises. As the clouds waft through stone and greenery, the guides will tell you about the creation of Waimangu Volcanic Valley and share many local folktales.
MARVEL AT THE STARS, EVEN DURING THE DAY
Drifting into the Waitomo Caves in the North Island, the last sight one expects are stars in the daytime. However, that is precisely the allure, as you enter remarkable caverns shimmering with glow-worms all over the natural limestone formations. You can encounter this bioluminescence in many ways: On a boat, floating on a tube, abseiling and zip-lining. But whichever you pick, this subterranean cosmos remains one of New Zealand's most fascinating.
DIVE INTO MAORI STORIES

To better understand the Maori respect for the land, visit the country's recently opened Manea Footprints of Kupe in Hokianga Harbour in the North Island. This 75-minute multisensory session take one through Te Ao Maori (the Maori world) using art, cultural artefacts, performances and digital interactive content. It recounts the arrival about 950 years ago of legendary Polynesian explorer Kupe – who gave New Zealand its original name, Aotearoa.
Another cultural site is the sacred Maunga Hikurangi, the North Island's highest non-volcanic peak. Nine larger-than-life whakairo (traditional carvings) tell the story of the demigod Maui's arrival on the island and the local Ngati Porou people. A four-wheel-drive ferries you to the summit, where you can discover the site's history, take part in a traditional Maori blessing and be among the first people in the world to see the sunrise that day.
ENJOY A DELECTABLE FUTURE

When it comes to sustainability, the farmers and fisher-folk from New Zealand are ahead of their time. If you're in Auckland, tuck into sustainable seafood at Kingi, which works with independent fisher-folk to obtain the freshest ingredients. Expect all types of antipasti, fresh shellfish and mains, such as seafood pappardelle and fish cooked in no less than five local methods. At Hapuku Lodge in coastal Kaikoura in the South Island, the restaurant's organic menu is inspired by native produce. Enjoy crayfish, venison and cheese, then retire to a responsibly sourced treehouse for views of the rugged coastline.
And while wine and beer are mainstays, why not experiment with mead? New Zealand has plenty of boutique mead-makers. Sip the mildly alcoholic honey-based brew at Beehave Craft Meadery or Borage & Bee Meadery, or buy it bottled like wine from Hexagon Mead.
FIND SKIING OLYMPIC ROOTS

For a popular skiing destination, try Cardrona in the South Island. The hamlet is where many of New Zealand's Olympic athletes trained, including multi-medallist Zoi Sadowski-Synnott.  And while we might not all be champions, visiting Cardrona remains a winning experience for those who love alpine activities. A new chairlift offers even more options at Willow's on the southern face of Mount Cardrona, with views of Queenstown over the basin.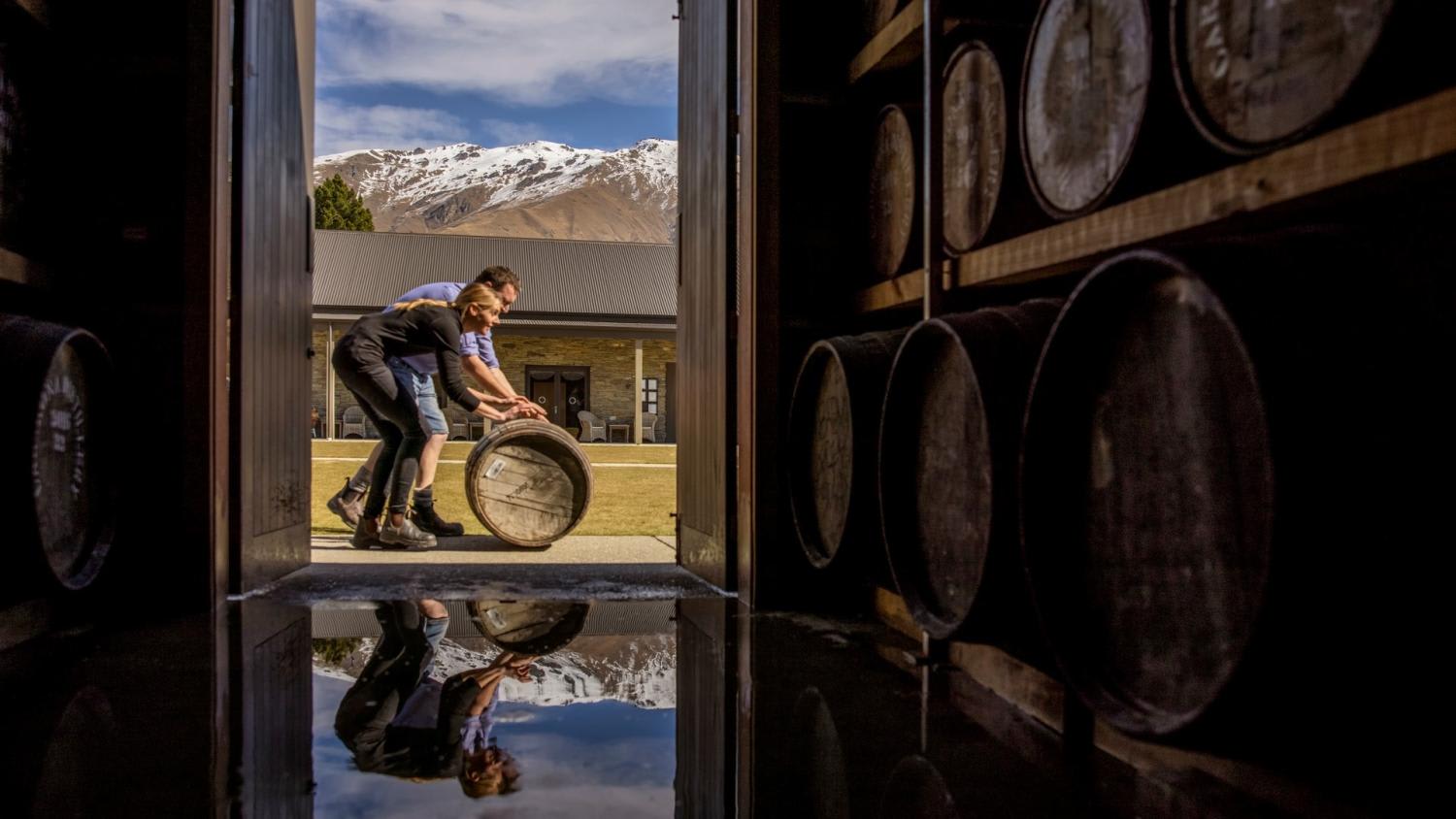 If you're wondering how everything is so clean, it's because the residents, authorities and vendors have eradicated single-use coffee cups and PET plastic bottles. To toast these green efforts, there's no better spot than Cardrona Distillery, an award-winning artisanal whisky maker.
COCOON YOURSELF IN CAPTIVATING STAYS

Options for social distancing have never looked better than with these stays in the South Island. At Nest Tree Houses, find contemporary treehouses with sweeping views of the Hakataramea Valley and a cedarwood outdoor bathtub to soak in the ambience. In Ahuriri Valley, the four-suite Mount Isthmus Villa is ideal for large groups keen on nature experiences and adventures such as skiing, rock-climbing or fly-fishing. Instagrammable opportunities abound at the new Cross Hill Lodge & Domes, too. Glamping is easy here along Lake Hawea, conjuring rustic-chic scenes by the fire or outdoor hot tub after you've explored the natural surroundings in comfort.
BE WOWED BY UNUSUAL WILDLIFE

New Zealand has several native species found nowhere else on Earth. The Kea, for instance, is the world's only alpine parrot and one of the Southern Alps' most iconic creatures. Named by the Maori after its call, this brightly feathered bird is famous for its intelligence and antics, from lifting rubbish bin lids to opening sliding doors.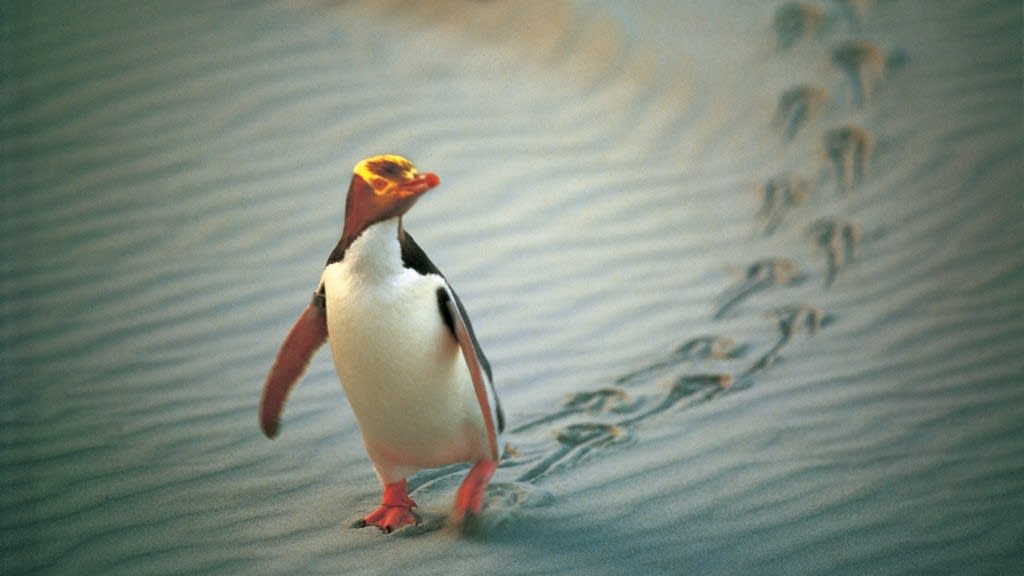 For a glimpse of the most endangered penguin species, the yellow-eyed penguin or hoiho, head to the Otago Peninsula in the South Island. Watch the birds waddle about as they nest, feed and hunt in their natural habitat. Further north in Akaroa, see if you can spot the Hector's dolphin, the world's smallest and rarest dolphin, as they frolic in the waves.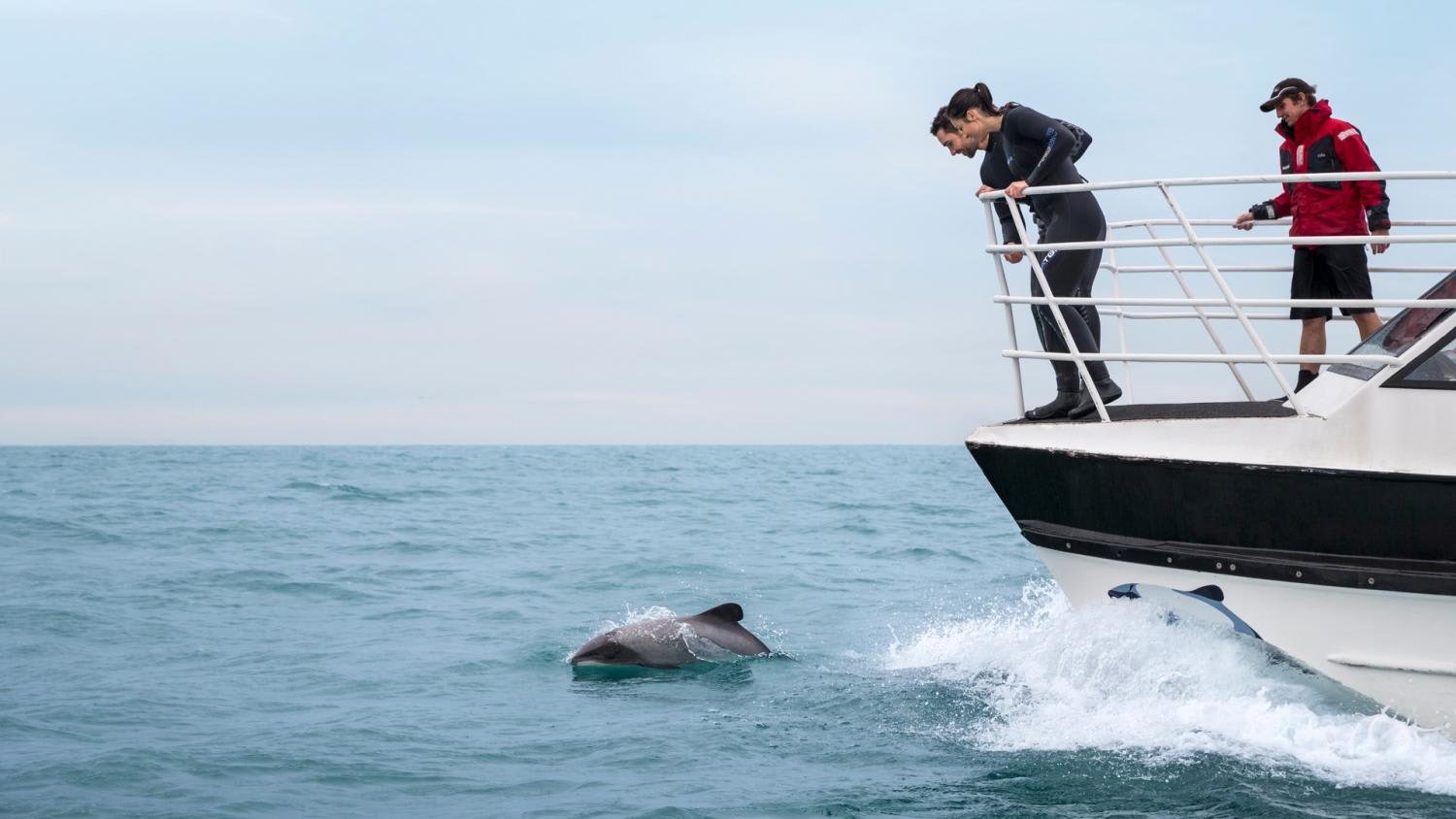 New Zealand's legacy reaches from sea to sky. It is for explorers and adventurers – but it also welcomes travellers seeking a memorable escape. And you can make it your playground with experiences unique to this land.
Plan your one-of-a-kind trip to New Zealand now.