Sustainability, economic goals in 12th Malaysia Plan require further consideration and planning: Experts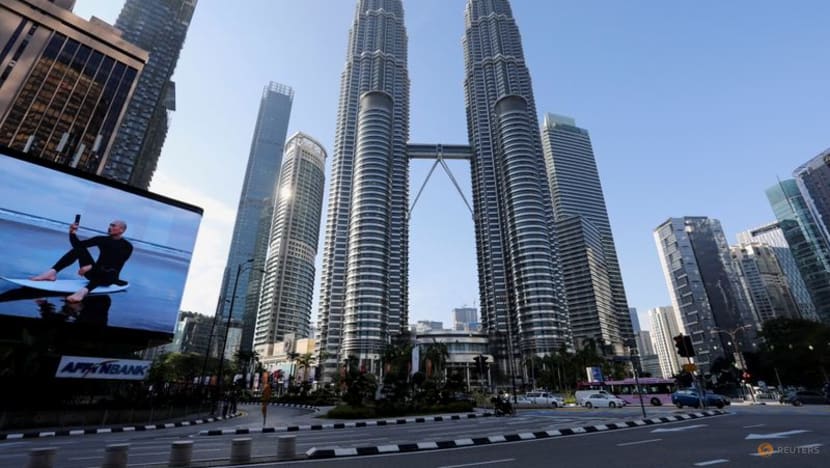 KUALA LUMPUR: Malaysia's Prime Minister Ismail Sabri Yaakob announced a series of targets for Malaysia to achieve in its 12th Malaysia Plan (12MP), which he unveiled on Monday (Sep 27) in parliament. 
The five-year plan, to be implemented from 2021 to 2025, aims to reduce income disparities, as well as the gulf in development between more developed areas such as the Klang Valley and less developed ones such as Peninsular Malaysia's east coast and the Bornean states of Sabah and Sarawak. 
In addition, the government forecasted gross domestic product (GDP) to hit between 4.5 and 5.5 per cent growth between 2021 to 2025, while also committing to Malaysia being a carbon neutral country by 2050 at the earliest. 
Mr Ismail Sabri also said the government would continue to fulfil its commitment towards reducing Malaysia's greenhouse gas emissions intensity of GDP by 45 per cent come 2030. Greenhouse gas intensity is the ratio of a country's emissions to the economic value it generates.
The 12MP also aims to tackle inequalities by closing the income gap and prioritising development for Sabah and Sarawak in East Malaysia and other less developed states in the peninsula. 
In examining the goals announced, experts cautioned that their implementation would require further consideration and planning. 
Take the carbon tax as example, a climate activist told CNA that the government has to make sure that it would not turn out to be an additional financial burden on the ordinary people. 
Malaysia should not rely on external conditions, but has to do much more to improve its competitiveness and investment climate in order to achieve the aforementioned GDP growth targets, said an economist. 
ENVIRONMENT: "TOO LATE" TO HIT CARBON NEUTRALITY BY 2050 
The 2050 carbon neutral timeline was in itself a problem, climate change activist Ili Nadiah Dzulfakar said, citing a warning by the Climate Crisis Advisory Group (CCAG) that net zero targets were no longer sufficient to avoid climate disaster. 
Quoting findings by the Intergovernmental Panel on Climate Change's Sixth Assessment Report, the CCAG said last month that net negative, instead of net zero (not adding new carbon emissions to the atmosphere), strategies were required.  
"2050 might be too late for us to be carbon neutral," Ms Ili Nadiah, who heads the non-governmental organisation Klima Action Malaysia (KAMY), said. 
The transition towards natural gas was also problematic, she added, as methane - a byproduct of burning natural gas for power generation - was many more times more potent as a greenhouse gas than carbon dioxide. 
"Instead of spending money going towards renewable energy sources, the money is being spent towards natural gas to transition out of coal," she said of the pledge to stop building new coal power plants.
Ms Ili Nadiah also questioned whether Malaysia was ready to embrace carbon neutrality as an overarching policy. 
"Although 12MP is a five-year plan, sub-sector policies such as the country's plan for energy generation do not match up with the aim to reduce carbon emissions," she said.
As an example, 12MP would see more roads being constructed, including 2,800km of tarred roads planned for Sarawak, Sabah, Pahang and Negeri Sembilan, which were estimated to cost nearly RM700 million (US$167 million) to boost land connectivity for rural areas. 
Other road projects included the West Coast Highway running between Selangor and Perak, a Central Spine Road project from Bentong in Pahang to Kuala Krai in Kelantan, and a highway connecting Kota Bharu, the state capital of Kelantan, and Kuala Krai.
This could translate into more cars on the road, Ms Ili Nadiah said. "But at the same time, we are pushing concepts like carbon neutrality."
"Malaysia does not have any proper studies being done on how to achieve this (carbon neutrality), and it's problematic, as in you have good policy statements, but no implementation," she said. 
While applauding the government's plan to introduce carbon tax and carbon trading as part of Malaysia's move to tackle carbon emissions, the activist said the government had to be sure on whom the burden of the carbon tax would fall later. "Because it should not be a burden on the ordinary people," she said. 
She pointed to Singapore, where a carbon tax rate of S$5 (US$3.69) per tonne of greenhouse gas has been imposed on taxable industrial emitters. 
"S$5 might be low, but it's a start. So in Malaysia, how are they going to set the pricing?" 
ECONOMY: POLITICAL STABILITY AMONG CONDITIONS TO HIT GDP GOALS
Several conditions need to be lined up in order for Malaysia to hit 4.5 to 5.5 per cent GDP growth in the next four years, according to Sunway University economics professor Yeah Kim Leng. 
"Given that Malaysia's total imports and exports accounted for about 125 per cent of annual GDP over the past five years, a favourable external environment is necessary, but not a sufficient condition for Malaysia to achieve this five-year plan target," he said.
He added that the country would have to improve its investment climate and create a conducive operating environment. This is so that its manufacturing sector could continue to expand, invest and upgrade, particularly for the electronics and electrical industries. 
Malaysia would also need to further modernise its infrastructure, as well as upgrade both its industries and the quality of its human capital, to remain competitive and stay ahead of fast-advancing regional competitors, especially Vietnam and Indonesia, Prof Yeah said.
"Outside the plan's scope, you also need outstanding institutional reforms and reconfiguring of the political system and structures to bring about political stability, good governance and trust in the government," he said.
Moreover, investor confidence would be buoyed if there was a continued commitment to the plan's policies and programmes. 
WIthout the political conditions, as well as a sustained policy and strategy focus, the best laid plans typically fell far short of the targets set, as had happened in previous long-term plans, the economist added.
Failure to attract private investment in the plan's priority sectors and private sector participation in technological adoption, digitalisation or green growth development would mean that the various game-changing strategies in the five-year plan would come to nought, he cautioned. 
INEQUALITY: "ANY AMOUNT (FOR EAST MALAYSIA) HELPS" 
In Monday's 12MP unveiling, Mr Ismail Sabri stated that at least 50 per cent of the plan's development allocation - the largest ever at RM400 billion - would be allocated to the more underdeveloped states of Kelantan, Kedah, Terengganu, Perlis, Sabah and Sarawak. 
Singapore Institute of International Affairs senior fellow Dr Oh Ei Sun, who is a Sabahan, said the East Malaysian states could only hope that they could get the lion's share of that 50 per cent. 
"Frankly speaking, Sabah and Sarawak are so lagging in development that basically any amount helps. 
"It's just the way it is. The two East Malaysian states are very often almost like an afterthought," he said.
The 12MP aims to reduce the GDP gap between the central territories (generally comprising Selangor, Negeri Sembilan and the federal territories of Kuala Lumpur and Putrajaya) to a 1:2.5 ratio for Sabah, and 1:1.2 for Sarawak. 
Commenting on this, Dr Oh pointed out that nothing was assured in present conditions. 
These targets, he added, were estimates for Malaysia to plan its future economic development. 
"These five-year plans are even more unpredictable than national budgets for the next year, which are already dicey enough," he said.