HONG KONG: About 20,000 households in Hong Kong face blackouts for two days after a fire broke out on a power cable bridge in Yuen Long on Tuesday (Jun 21) evening, triggering outages that affected hospital services, train services and closed schools.
The fire broke out on a CLP cable bridge at about 7.10pm on Tuesday, damaging three 132kV high-voltage cables providing power supply to Yuen Long, Tin Shui Wai and Tuen Mun districts in the New Territories, said operator CLP Power.
Videos circulating on social media showed a huge fire engulfing the cable bridge, producing a column of black smoke. The bridge later collapsed.
There were no injuries in the incident. 
About 160,000 customers in Yuen Long, Tin Shui Wai and Tuen Mun, were initially affected, while MTR services in the area were briefly disrupted.
The Hospital Authority said services at several hospitals had been affected, and that some patients might have to be transferred to other facilities.
Power supply to around 140,000 customers has since been restored, after the arrangement of an emergency power supply, said CLP. Electricity has also been restored to essential services, including hospitals and railways.
The Education Bureau said that 14 schools would suspend classes on Wednesday.
"Our engineering teams are carrying out urgent repair work onsite," said CLP Power.
Repair work is estimated to take two days to restore power supply to the remaining 20,000 affected customers who are mainly located in Tin Shui Wai including Tin Ching Estate, Tin Fu Court, Tin Yuet Estate and Tin Chak Estate, it added. 
"We have already liaised with relevant government departments to provide support for customers in need. We apologise again for the inconvenience caused to the affected customers and would also like to thank relevant government departments."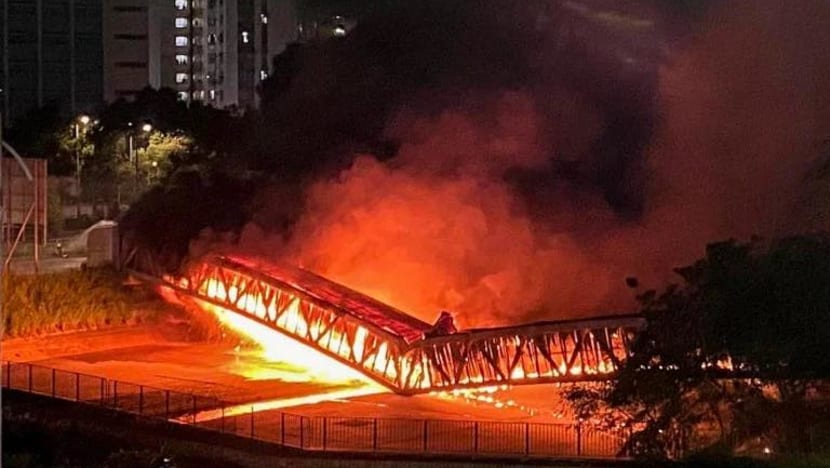 The Hong Kong government said in a statement on Wednesday that it is "very concerned about the power cable accident".
"We understand that the power outage incident in this very hot weather has greatly affected the public, and we are deeply sorry for this.
"We appeal to the affected residents to be patient. CLP Power is making every effort to repair, with a view to restoring the power supply as soon as possible."
It also said that the incident was "isolated", and that Hong Kong's overall power grid and power supply situation remain normal.
"The government will request CLP Power to investigate the incident in detail, find out the course and causes of the accident, and submit a report to the government, with a view to preventing similar incidents from happening again."