Murder of Hong Kong socialite: Who was Abby Choi?
The socialite and model, who had more than 100,000 Instagram followers, was featured in publications such as Vogue, Harper's Bazaar and Elle.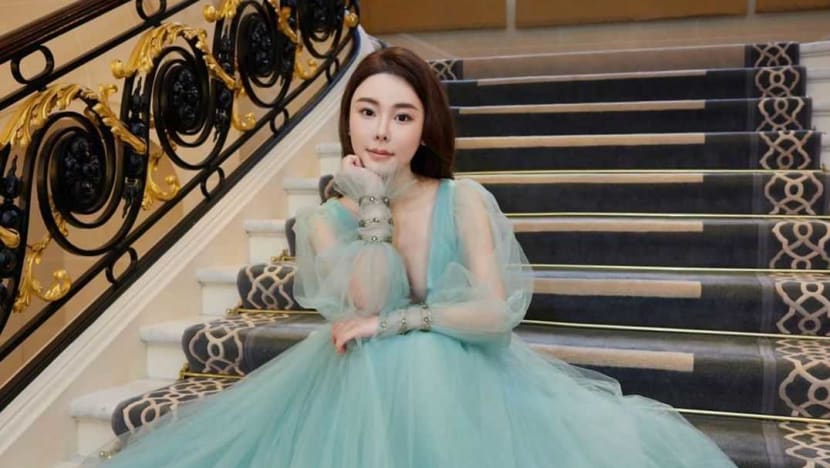 Hong Kong police are investigating the murder of socialite and model Abby Choi, whose remains were found on Friday (Feb 24) at a rented three-storey house in Lung Mei Tsuen district of Tai Po, a suburb in Hong Kong.
Four people – her ex-husband Alex Kwong, 28, his father, 65, his elder brother, 31, and his 63-year-old mother – have been arrested and charged in connection with her death. The three men were charged with murder while the ex-husband's mother was charged with perverting the course of justice.
Another suspect, a 47-year-old woman said to be the lover of Choi's ex-father-in-law, was also arrested.
On Saturday, police said they believe the victim and her ex-husband's family had "financial disputes involving huge sums".
"Someone was dissatisfied with how the victim handled her assets, which became a motive to kill," superintendent Alan Chung told reporters.
Her ex-father-in-law, a former police sergeant who left the force in 2005, was allegedly the mastermind behind the murder plot, South China Morning Post reported, quoting a source.
Choi was the daughter of a wealthy family running a construction business with dealings in China, according to Hong Kong media reports, and had a personal net worth of more than HK$100 million (S$17.2 million).
She appeared on the cover of fashion and luxury lifestyle magazine L'Officiel Monaco last month, where she was described as a "style icon and media personality who took the world by storm with her impeccable sense of style and her unbridled passion for fashion".
The magazine added that she "carved a name out for herself as one of the most sought after influencers in the industry". It also praised her "keen eye for style and her ability to mix and match pieces in unexpected ways", calling her a "true trendsetter".
The 28-year-old had also been featured in publications such as Vogue, Harper's Bazaar and Elle, and has taken part in Paris Fashion Week.
"I am a person who keeps absorbing inspiration and always tries new styles," she said in the L'Officiel interview. "Sometimes I also try to dress up more extravagant, by mixing and combining different looks."
She shared snippets of her life on her Instagram account, which currently has more than 100,000 followers. Recent posts include photos and videos taken at this year's Paris Fashion Week, as well as images from magazine photo shoots.
MARRIAGE
Choi reportedly married her first husband at the age of 18 and had two children with him, Choi's friend Bernard Cheng Hei-chung told The Standard, an English-language newspaper in Hong Kong. She also had a close relationship with her in-laws.
Following their divorce, she started a relationship with Tam Chuk-Kwan, the son of the founder of dining chain TamJai Yunnan Mixian, with whom she also had two children. Police investigation found that she had not registered her marriage with Tam, South China Morning Post reported.
She reportedly supported her ex-husband's family even after they divorced, arranging for them to live in a luxury apartment and helping her former brother-in-law to buy a home.
She also employed her former brother-in-law as her chauffeur - he allegedly fetched her on the day she went missing to pick up her daughter.
A friend was quoted in South China Morning Post as saying that Choi had never said a bad word about her former in-laws.
"She took great care of everyone, including her husband's family," said a friend of Choi, who identified herself as Mrs Cheng.
Police investigation also found that Choi had planned to sell a HK$70 million property which she bought in her former father-in-law's name.
While she promised to resettle her ex-husband and his family members elsewhere, the move was strongly opposed by her former father-in-law, who argued with her.
The planned sale of the Kadoorie Hill property was said to be an investment consideration, but her former in-laws appeared to have been enraged after prospective buyers emerged.
ANIMAL LOVER
Choi also had a soft spot for animals, according to friends interviewed by The Standard.
She was the cofounder of Paomes Charitable Organization, an animal rescue organisation in Hong Kong, said one friend.
She said Choi was a caring person who once saved a severely injured cat that was hit by a car and already covered with flies.
"I thought we could not save the cat, but Abby insisted on doing so and the cat eventually survived, which is like a miracle," she added.
The organisation also paid its tribute to Choi on social media, thanking her for her donations and contributions.
"You had always helped animals and you were a loving and kind person. Please rest in peace and we will carry on your legacy," it said.