ASIA'S FUTURE CITIES: Can Bangkok turn back the rising tide and stop sinking?
Bangkok is sinking and could be under water in less than 15 years. But there are concerns that action will not be taken until it is too late.
BANGKOK: The clock is ticking for Bangkok. Before it turns 250 years old in 2032, the city could have sunk under water.

Although the problem has been developing for years, with doomsday warnings from academics and researchers, little action has been taken. Many members of the public seem oblivious to the risks and officials cannot settle on a strategy.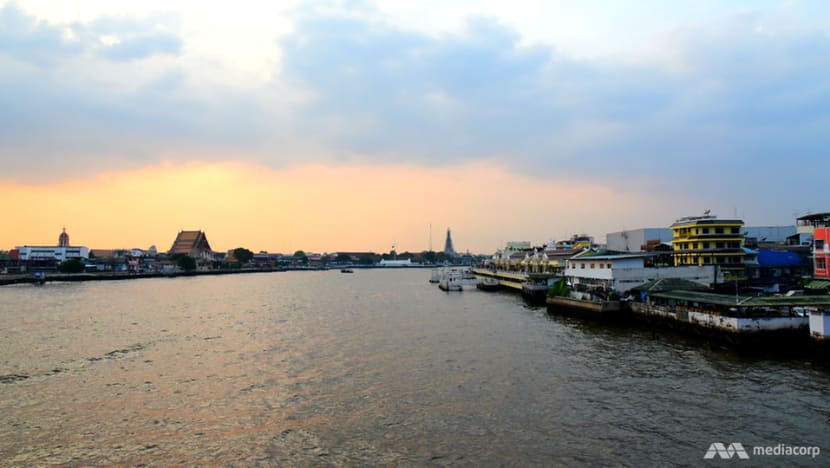 "The problem is slow and silent. Many people don't believe Bangkok will ever be under water. Some think others will take care of it. And that's a dangerous thought," said Ponlawat Buasri, a Thai architect who rose to fame after designing Wetropolis, a flood-resistant community that could provide a blueprint for Bangkok to keep its head above water.

Under his vision, low-lying communities would be shrunk and then elevated 5 metres above water, avoiding the problems of flooding, rising sea levels and land subsidence. Underneath, restored mangrove forests would absorb carbon dioxide, filter water and provide residents with green open space, as the community thrives without fear of being submerged.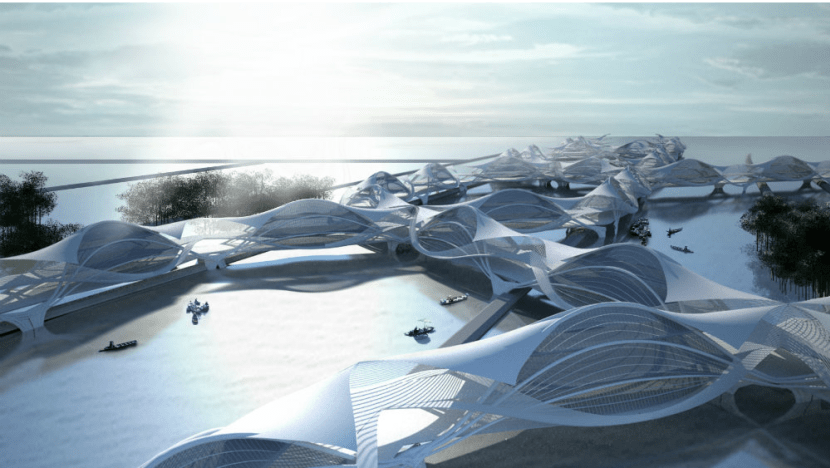 While the design is arguably not wholly practical for a massive city like Bangkok, it hit the headlines when it came out in 2011 - the same year Thailand was inundated by one of the worst floods in its history. More than 800 people were killed and 12 million others affected. Bangkok remained underwater for months and the Thai economy suffered a US$40.7 billion loss.

Since then, the floods have subsided, apparently along with interest in developing a solution to a problem that is not going to go away.
"Not so many people think it's a huge problem. They believe someone will find a solution. But have they ever thought how long our flood defence systems can last or if the city would last forever?" Ponlawat said.

But experts say action is needed – and soon.
A SINKING TRUTH

Bangkok is facing a double whammy of challenges.

By the end of this century, the mean sea level is predicted to rise by almost one metre, according to the Intergovernmental Panel on Climate Change.

And while the waters rise, the city is relentlessly sinking further, accelerating the process of living space disappearing.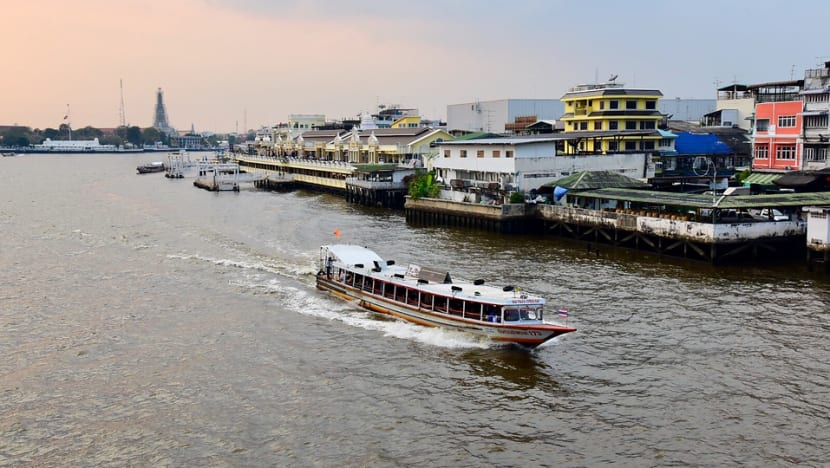 Currently, Bangkok is only 0.5-2 metres above the water. The metropolitan area is sitting precariously on what was once marshland. That means the city is resting on a layer of soft clay that is highly compressible. Besides the natural land subsidence, decades of excessive groundwater pumping and rapid development have put more pressure on the foundation. Nearly 5,000 tall buildings, nine million vehicles, roads and rail systems have contributed to the problem.

A study by Thailand's National Reform Council in 2015 showed Bangkok risks being submerged in less than 15 years.
"Much of Bangkok is already lower than the sea level. Every year, it sinks by 1-2 centimetres, and some areas by even more. But that doesn't mean Bangkok is submerged," said Dr Anond Snidvongs from Geo-Informatics and Space Technology Development Agency (GISTDA), a governmental organisation that monitors floods and land subsidence in Thailand. "There are mechanisms that can help prevent that."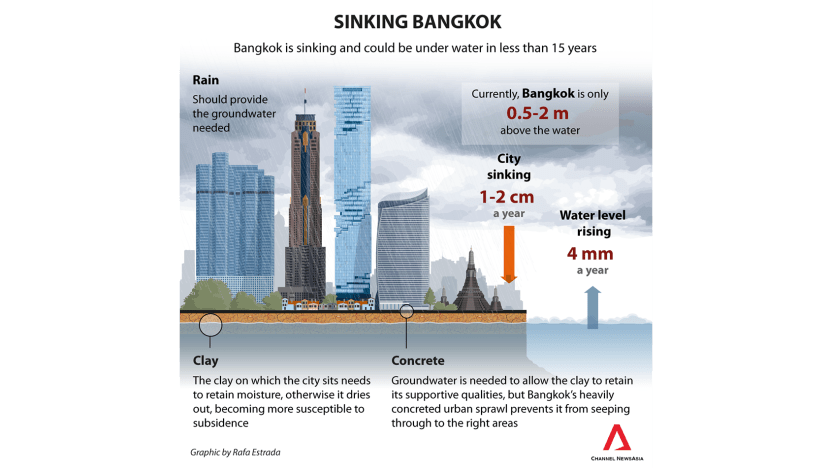 However, while there are solutions that can help stem the decline, implementing them brings other problems, such as who will pay and what is the fallout outside Bangkok?

"To protect Bangkok from being submerged, there are costs. Costs aren't just financial but also the impact on other provinces. Floodwater has to go somewhere. So what are we going to do with affected people? And will everyone in Thailand bear the costs or just Bangkokians?" said Dr Anond.

GROW SMARTLY

The irony is that Bangkok would benefit from more water, if it could be diverted to the right place. The clay on which the city sits needs to retain moisture, otherwise it dries out, becoming more susceptible to subsidence. This results in the city sinking faster.

Groundwater is needed to allow the clay to retain its supportive qualities, but Bangkok's heavily concreted urban sprawl prevents it from seeping through to the right areas. Instead, it floods the city or flows through to rivers and canals, putting further pressure on rising water levels.
"So you have to fix the problem there because water flows through layers of soil. We have to refill the right place," said Dr Royol Chitradon, a water expert and director of the Hydro and Agro Informatics Institute (HAII).
Already, efforts have been made to rescue the sinking capital, including a law on groundwater pumping. In Bangkok, it is prohibited to extract groundwater without permission from the Groundwater Resources Department, except areas where water supply is not available.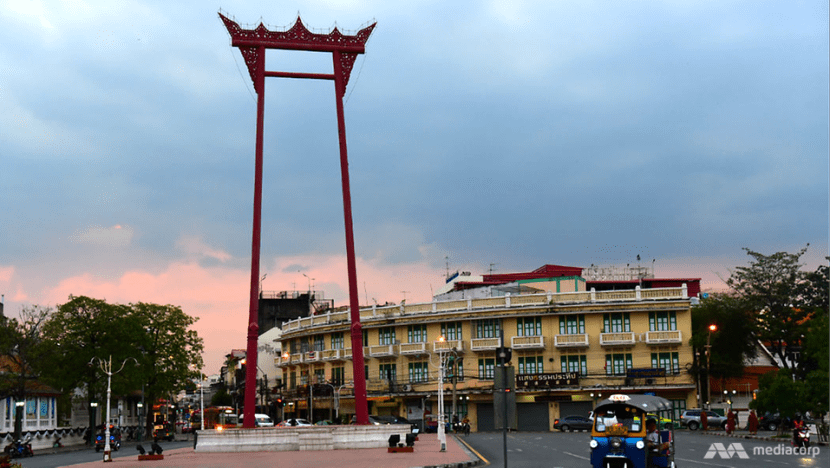 At the same time, the Bangkok Metropolitan Administration (BMA) is reaching out to residents for extra help with flood prevention. Landowners are encouraged to install rainwater tanks in exchange for benefits for their construction.

Deputy Permanent Secretary of the BMA Kriengpol Padhanarath said that such simple measures can be helpful: "If the land owner can install a rainwater tank that can store 1 cubic metre of rainwater or more, he'll be able to construct a building that is larger than what is required by the law."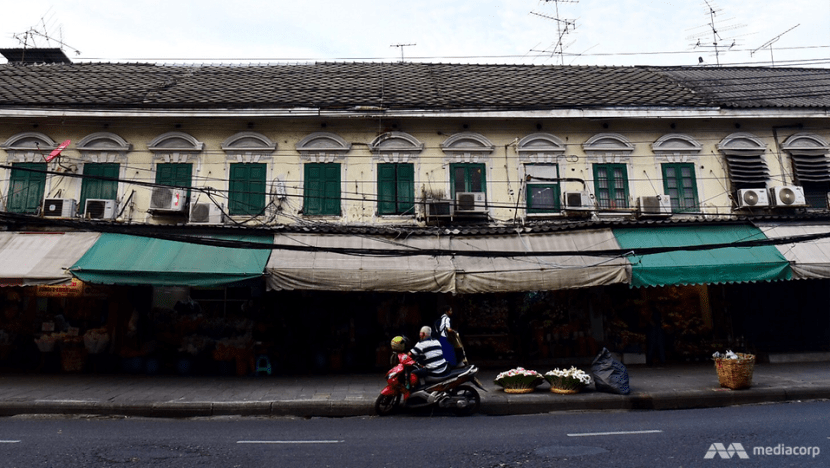 But according to some analysts, such strategies present fundamental risks, because they are not permanent solutions to the problems that Bangkok faces. And, some say, they create even more problems because new construction puts more pressure on the city's clay support and adds more barriers to groundwater seeping through to where it is needed.

TAKE LESS, GIVE MORE

As such, for Bangkok to survive, a total rethink may be needed. Which is why the designer of Wetropolis is hopeful that his ideas, or other radical suggestions, could gain momentum.

"Wetropolis reminds people that Bangkok is located on problems. It won't be submerged all of a sudden but it will begin to malfunction little by little. One day, when we can't repair it anymore, we'll realise we have a problem but won't know how to deal with it," Ponlawat said.

If action is not taken, the inevitable will happen.

"One day Bangkok will be under water."

Follow Pichayada Promchertchoo on Twitter @PichayadaCNA