ASIA'S FUTURE CITIES: Fight or flight - innovation to stave off Manila's 'carmageddon'
As Manila's roads become increasingly congested, more innovative solutions are being sought to loosen the gridlock. And while taking to the sky is an option for a few, more mass-market solutions are also being developed.
MANILA: Sitting in gridlock for hours is a frustrating experience for Uber driver Rodolfo.

"In the peak hour, this city is like the world's longest parking lot," he said, clearly exasperated. "It's terrible."

He works a normal job before taking the wheel in the late afternoon for a driving shift that does not end until after midnight

His is one of million of cars on the road, crawling their way through a traffic nightmare. Needless to say, most hours of the day, they are not getting far.

But from the sky – the commute is a whole lot clearer.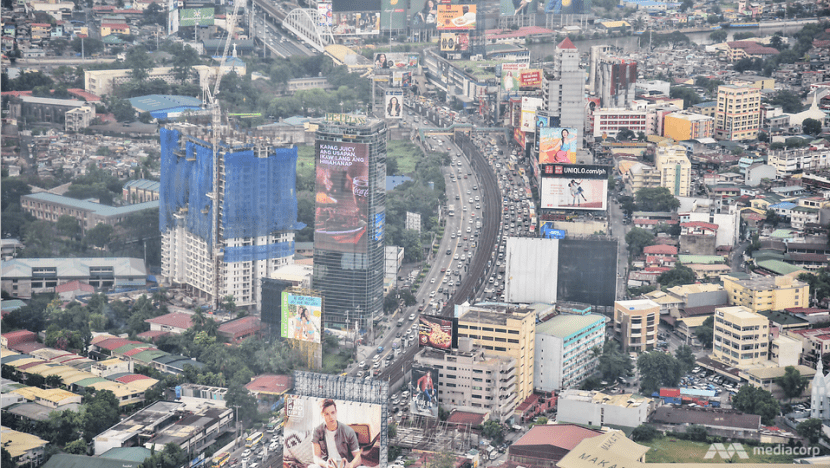 "For example when you cross the major road EDSA (Epifanio de los Santos Avenue) it will take you two hours. With a helicopter it will only take you five to ten minutes," said Peter Angelo Rodriguez Jr, the executive vice president of Asian Aerospace, which owns and operates AirTaxi.ph.

"Once you ride it it's hard to go back to normal life again."

Prices vary for chopper flights within the metro area, but with a membership program and by-the-minute pricing, the company aims to make city commuting an affordable business expense. A corporate deal starts from US$3,900 per month, with a one-hour helicopter journey subsequently billed at about US$950.

For the one-off user, a ten-minute flight to Makati or Pasig starts from US$450, a steep hike on average economic options on the ground. Still, for the corporate world – time is money.

"It saves you a lot of time. It helps you accomplish your goals for the day. It's not for everybody because if it was for everybody then there would be too many helicopters and we'd all get stuck in traffic up there," Rodriguez Jr said.

The company welcomes competition, and expects others to move into the space, but insists the industry is limited for now. It requires extensive investment and is built on decades of experience and trust.

"To be able to compete in this market you need good economies of scale. If you're only going to have five helicopters and put them all in Manila, you're never going to have that many people flying at one time and most of the time your helicopters are just going to be sitting," he said, adding that they receive "several enquiries a day" about journeys in the city.

"There's one popular saying in aviation. The fastest way to become a millionaire is to start an aviation company. Because you started being a billionaire."

"We notice the ones who can afford the services don't use cell phones to book things," he said. "They have secretaries to call."

'WE'RE LIKE PACKED SARDINES'

Soaring above the Makati skyline, the city's fast development is all too clear. As high rises and modern malls are being constructed the long trails of cars seem to stretch endlessly around them.

This congestion is slowly choking the metro. Already it is estimated that more than US$60 million is lost every day due to lost productivity. Air pollution – evident from the sky and ground – is worsening, most of it caused by motor vehicles.

Down below, options are being formed for the average Manilan – alternatives that are more eco-friendly and designed to try and mend some of the worst parts of the daily commute over the long term.
But private operators also see an opportunity. Part of a movement towards modern, eco-friendly public transport is Global Electric Transport (GET), which is directly taking the competition to the iconic but inefficient jeepney.

The jeepney is a diesel-fuelled bus-like vehicle, modified from a US army jeep. They are normally colourfully designed and carry the load of about 40 per cent of journeys in the metro. But they are also one of the city's worst polluters, are crammed and uncomfortable and their pure size adds to congestion.

GET's solution is an all-electric, zero emission vehicle called the COMET. It resembles a small bus with large open windows, spacious seating and silent operation, like an enlarged golf buggy.

With electronic ticketing, Wi-Fi and ambitions for a booking app, the COMET is looking towards a more commuter-centric future. That also means targeting those who only use cars, or helicopters for that matter.

"We want the rich people to ride the public transport because it's more convenient and comfortable," said Nino Ong, the sales manager for GET Philippines.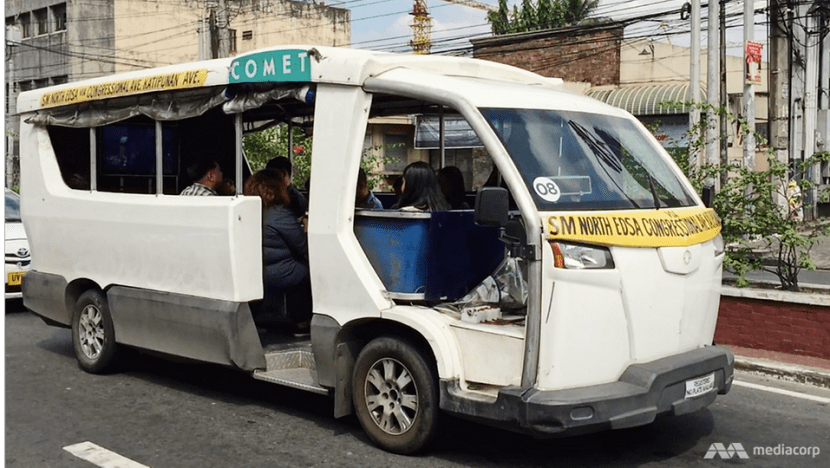 "The heart and soul of an electric vehicle is its battery," Ong said, explaining that in the coming months, the company will be rolling out its V3 – a model he expects will be able to fully charge in just 20 minutes.

Their expansion plans are just as rapid. While only 26 of the early models were deployed initially, GET aims to have 5,000 COMETs on the road within five years. They are also trying to convince current jeepney operators to make the green switch.

It could be that the easiest stakeholder to win over though is the passenger.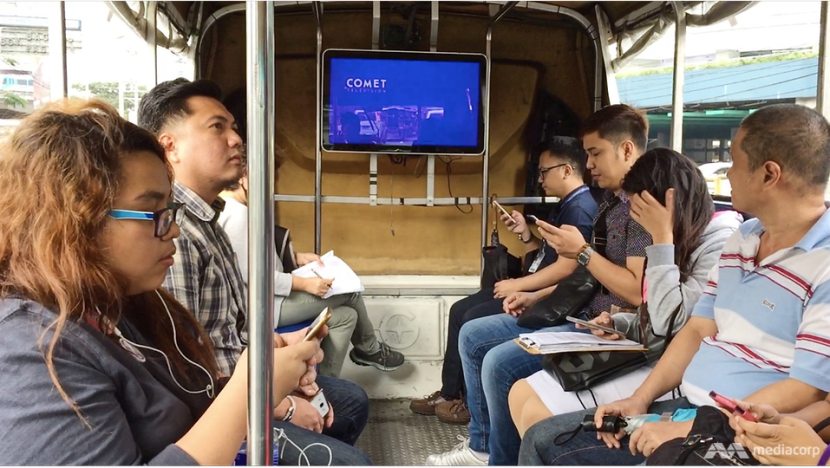 "The Comet route goes straight to the area where I work that's why it's convenient for me. Plus, it's environment-friendly," said Jemimah Faith Bunag.

In the grip of a "carmageddon", Manila has tackling the problem on its agenda. But with resistance to increasing region-low taxes on private vehicles and a rising middle class, perhaps only innovation can save the city from becoming completely unliveable.

If not, there is always room in the sky – for now.