ASIA'S FUTURE CITIES: New buds of growth for Yangon's 'green movement'
Where awareness and adaptation of green technologies has become more common in many developed nations, Myanmar has unsurprisingly lingered behind. But with Yangon rapidly expanding, opportunities abound for those willing to embrace the future.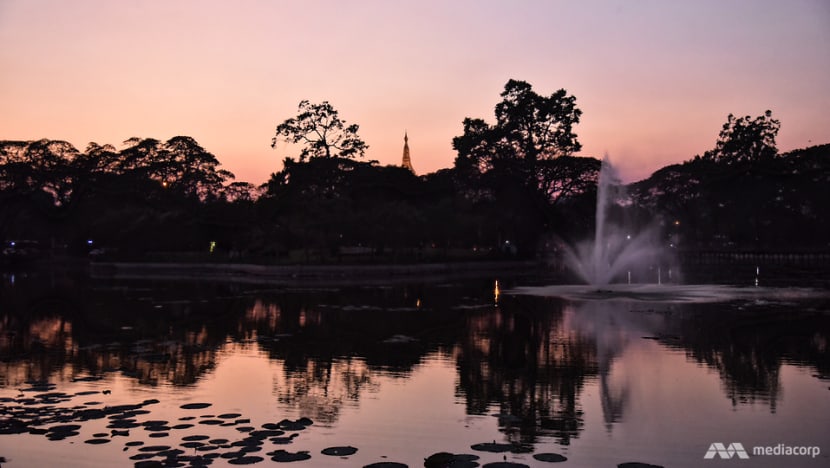 YANGON: The notion of starting a "green" business in Myanmar is still an unconventional one in 2017.
Saw Jury Bo Han had to venture overseas to gain the expertise and confidence to try his hand at a solar energy venture, which he launched just a few months ago in Yangon.
Despite the high potential for renewable energy in the country, there are few specialised operators trying to spread solar technology – either to businesses or private citizens.
"We are still in the very early stage because we lack knowledge," said the general manager of TQSI (Technology, Quality & Sustainable Innovation). "We're trying to do business while also training people at the same time."
"It is still tough. But it's good for the planet," said Yin Htwe Thet, the group's managing director.
After forming four years ago, Eco-Green now has 19 staff, mostly young engineers, and is embarking on trying to change local culture towards quality, sustainable products, in their case innovative LED lighting for use in projects from hotels to shopping malls.
"When we started we had to try really hard to educate our clients and persuade them to adopt these technologies. Many of the owners don't want to spend much upfront," said director Chan Myae Aung.
Where awareness and adaptation of green technologies has become more common in many developed nations, Myanmar has unsurprisingly lingered behind. But with Yangon rapidly expanding, opportunities abound for those willing to embrace the future.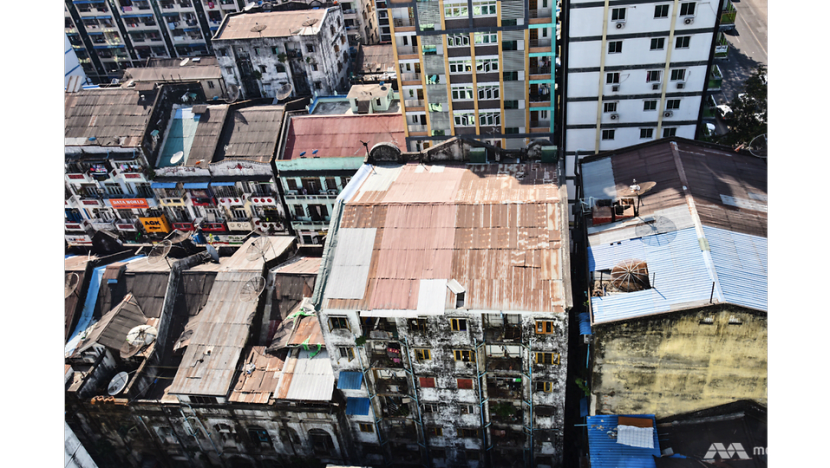 "From what I observe we have got a very good future in terms of renewable energy. Solar will play an important role in life," Saw Jury Bo Han said.
"In the future, it will happen to most big developments, especially big businesses, banks and hospitals.
Eco-Green is also betting on Yangon following similar trends to other major metropolises. The city will also have to deal with the looming threat of climate change and more intense demands for cheap power.
"Energy is going to become very expensive in Myanmar in the future," Yin Htwe Thet said. "For lighting, nowadays no one will enforce green technology. Right now price is a big disadvantage. But we are a part of this, we are driving it."
Of course they are not alone; more willing pioneers are driving forward a green agenda. But exactly what that means for Yangon remains uncertain.
And whether those with power will join hands is an even bigger question.
A lack of policy around the so-called green movement remains stifling, according to many working closely with the sector.
Aung Myint from the Renewable Energy Association Myanmar says regardless of the budding efforts by small businesses, their potential is still limited.
"The flow is ready, the people are ready to participate but there's no policy. This is the bottleneck," he said. "Technology is no problem but without regulation we can't do anything."
Saw Jury Bo Han, conversely, views what his business can do as "contributing something back to Myanmar" in lieu of strong government-driven initiatives.
"Our government is promoting renewable energy but the way they do it is 'you have the money, you do it'," he said.
The counter argument is a lack of control is allowing unscrupulous or profit-chasing housing developers, for example, to take advantage.
Lack of incentives, particularly economic ones, also means, for now, many projects are going ahead in Yangon with little consideration to future needs of the city.
"As the drift to cities increases most of the building design is not doing anything to take into account what future buildings should be like," said David Allan, the founder of Spectrum Sustainable Development Network. His office window view is one of contrasts; a longstanding pagoda and a rising skyline of steel and glass.
"They're being built for a minimum cost, rather than a minimum operating cost. People don't understand how to have an energy efficient way forward."
He agrees that the national government is "keen" on green technologies but is still coming to terms with how to roll out policies in urban areas.
"Cities are a little bit harder for people to get their heads around than the rural environment at present," he said.
"Nationally, there's a lot of concern about agricultural productivity but in many ways this is entirely linked to the cities issue. Because agricultural productivity is so low, the migration to cities is higher because people think life is going to be better.
"The new administration is very malleable at the moment and accepting that change is required."
"Nobody, until three years ago, was thinking urban. The argument against green activities is over. Decision makers just need to know it."
He says the speed in which action is taken needs to increase significantly though, to avoid the same development mistakes made in Jakarta and Bangkok. While Yangon's liveability is currently eroding, the trend is still reversible, he argues.
"Construction permits are being given faster than anything for a sustainable plan. But maybe the good thing is, the way Yangon is structured, it will make the disaster come quicker. The urgent solution will then be found."
The green movement, of course, embodies more than just housing and energy. There are diverse voices within Yangon working on ideas to reclaim public space, beautify the riverfront, enhance public transport and empower local communities.
Some of those pushing it will admit some of the vision is utopian, but important to pursue anyway. "This is a question for everyone in the world," Yin Htwe Thet said.
"We just have to start from day one."