Asia's Toughest Jobs: The Thai border patrol soldier who risks his life every day
For decades, Thailand's southern tip has been caught in an internal conflict that cost thousands of lives. Channel NewsAsia's Indochina correspondent Pichayada Promchertchoo travels to the country's restive south and finds out what it takes to be a soldier on the front line.
YALA, Thailand: Thananwat Thongkam does not know if he will die while doing his job, but the possibility does not scare him. 

"Honour is everything," the soldier says. His body is sticky with sweat underneath a black uniform and bullet-proof vest. His team is taking a momentary pause but remains alert as they set up tents and cook rice in the jungle of southern Thailand, where conflicts between separatists and the state have claimed thousands of lives over the past 13 years.

"One day, if a bomb blows me up, I'll die a hero."

Just two days later after, a roadside bomb would kill six of his comrades and wound four others. The device was suspected to have been planted by separatist insurgents, who detonated it when the troops drove past.

The threat of a fatal attack is part of daily life for these soldiers.
Since 2004, more than 6,500 people have been killed in nearly 20,000 violent incidents in Thailand's far south, a restive region and bloody battlefield.

But the violence did not stop Thananwat from following his dream. In 2008, the former grilled chicken seller left his family and peaceful northeastern hometown of Kalasin to serve in the conflict-ridden south.

His reward for putting his life on the line? Less than US$400 a month.

He began as a volunteer ranger. Commonly known as the Black Army, rangers are a paramilitary force comprised of soldiers and civilian recruits who patrol the border and engage in combat. In southern Thailand, they are among the prime targets of separatists.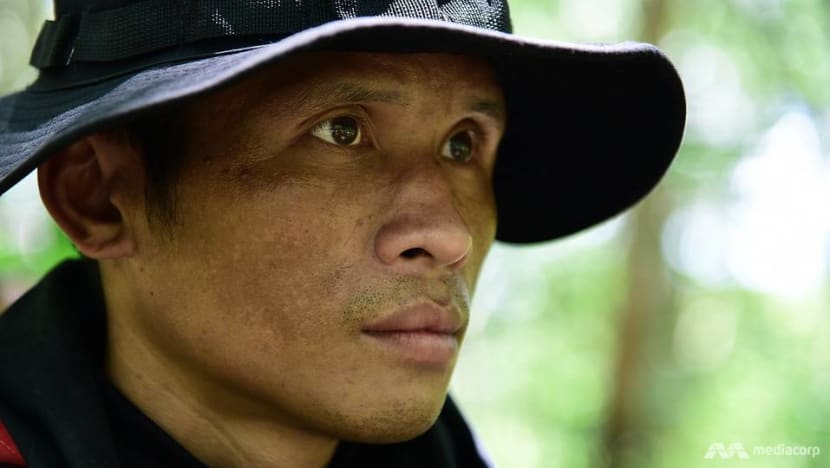 "I'm doing what others dare not do and that makes me proud," says Thananwat, a sergeant major in the 47th Ranger Regiment. Years of service and performance have won him promotions and formal recognition of his position in the Royal Thai Army.

The journey to that position has been intense and challenging. The "black warrior" has had to undergo rigorous training regularly to prepare his physique and mind for offensive operations, ambushes and survival in rough terrain.

Practice mostly takes place under the burning sun and on rough, dusty ground, where he spends hours running, jumping and crawling. Still, the father of one submits to it for honour, pride and what he describes as "the experience that can't be sought elsewhere".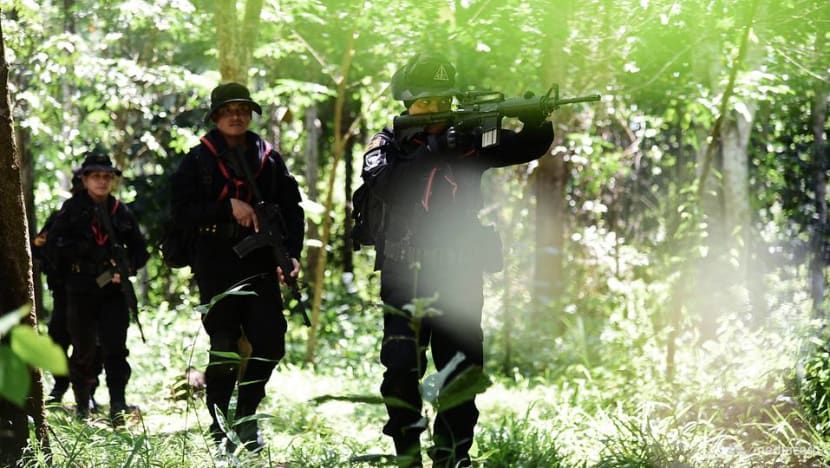 Thananwat is trained for combat. He can fight with his bare hands and can wield an array of weapons and protective gear, from the AK-47 rifle to ballistic shields that weigh more than 10kg. His Operations and Intelligence unit also goes through frequent live simulations, where they work to apprehend and handle suspected insurgents in different scenarios.

Along the southern borders, the Black Army forms the frontline of defence against insurgent attacks. With his comrades, Thananwat patrols risky areas and often spends weeks carrying out operations in the jungle.

"Our living conditions are harsh. We always walk and the heat is unbearable. Our body is always drenched in sticky sweat from head to toe. There is no gas or electricity. Sometimes we run out of food and have to survive on squirrels, monitor lizards and shoots. If we can't find anything, we'll starve," the 35-year-old says.

"There is no comfort or freedom, only rules and discipline. But that's part of the job."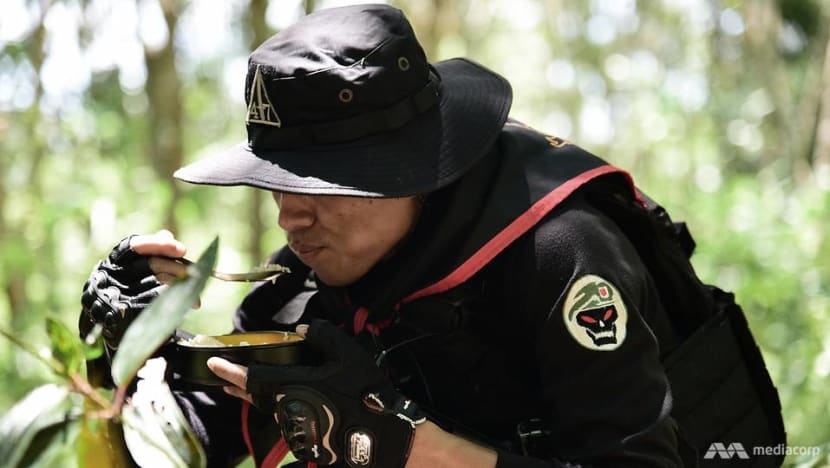 Thananwat may not be so concerned about the physical hardship he faces, but when it comes to his family more than 1,000km away, they are his life and only second to the nation he serves. Whenever he is off duty, the soldier is in touch with his loved ones.

"It makes me miss them a little less for a little while. I'll keep telling them 'Don't worry about me. I'll go home as soon as my mission ends'. That's all I can say."

CULTURAL SUPPRESSION

Thailand's southern tip covers the provinces of Yala, Pattani and Narathiwas and parts of Songkhla.

Unlike most parts of the Buddhist country, the region's population has long been dominated by ethnic Malay Muslims. Many of them observe culturally distinctive customs and traditions, and speak Yawi – a language spoken in the nearby Malaysian state of Kelantan.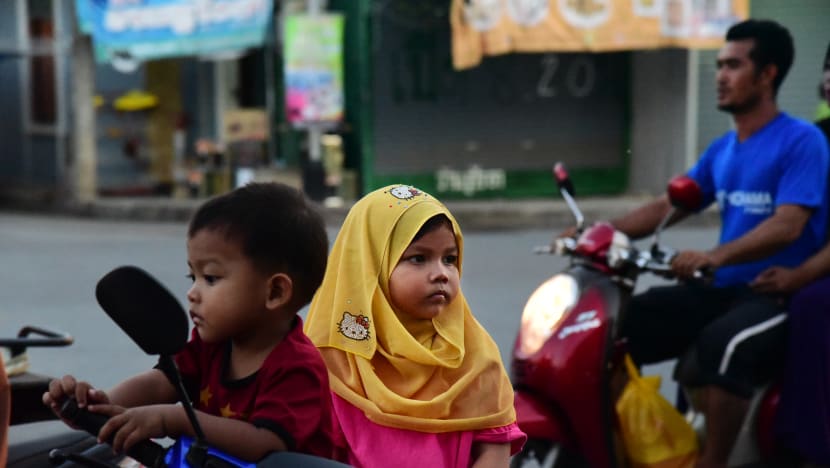 Following a push for cultural assimilation by the Thai government in the early 1930s and the introduction of Thai-centric practices, separatist movements were born among the ethnic Malay Patani, who found themselves struggling to preserve their lifestyle and traditions. Ever since, calls have been made for autonomy from the Thai state amid clashes between militants and Thai officers.

The violence remained relatively low key until 2004, when a group of insurgents broke into an army camp in Narathiwas and stole hundreds of firearms.

"The situation then was violent. People died every day and bomb attacks were constant. There was a lot of distrust among local civilians," said Captain Boonsiang Kaewkoonjob from the Fourth Army – a military division that controls southern Thailand.

"It's much better today. We have one incident a week or longer."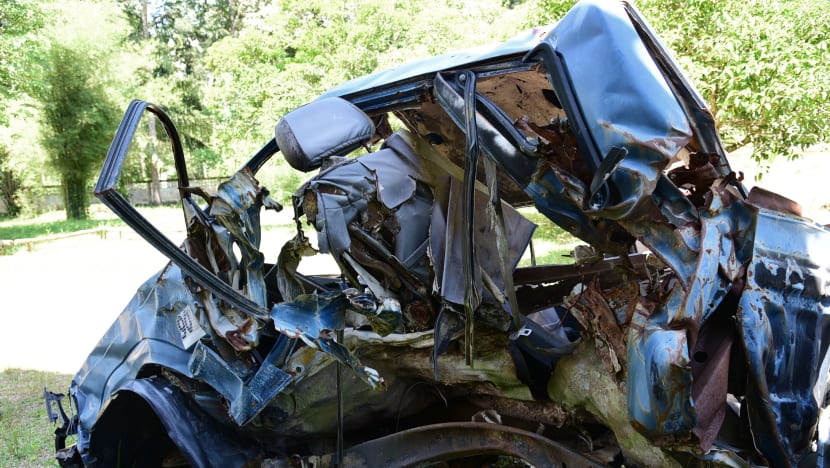 Earlier this year, the Internal Security Operations Command under the Thai Government reported a steady decline in southern violence – from 663 incidents in the 2014 financial year to 193 incidents two years later.
"STAY CLOSE TO THE ENEMIES"

Despite a decline in violence in the restive south, peace advocacy groups have warned that the root cause has yet to be addressed by the Thai government.
"Distress still exists among local civilians. As a result, maintaining the current situation may not provide a long-term solution," Deep South Watch said in its annual report.

"There are also disagreements between insurgent groups at the peace talks table and those which control the militants on the ground."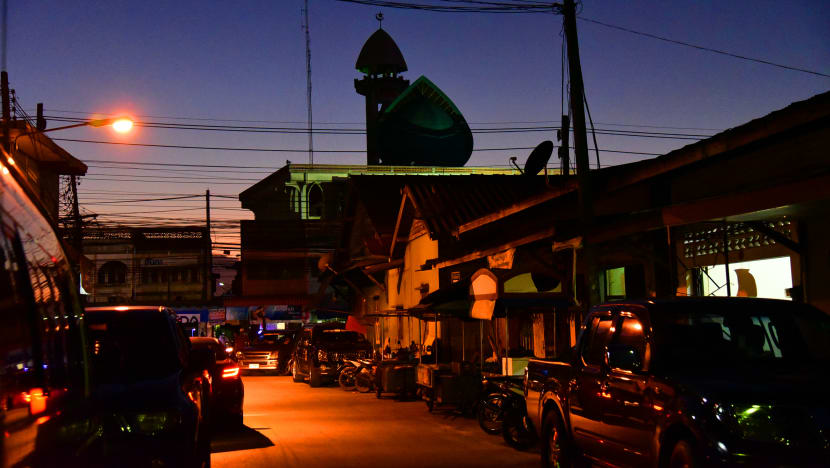 Still, the drop in violence and casualties has made life somewhat easier for soldiers on duty there. According to Captain Boonsiang, it is the result of peace talks between the government and insurgent groups – which resumed in 2015 – and a change of counter-insurgency tactics.

More efforts have been made to mend the ties between the state and civilians, severed by decades of conflict. Increasingly, soldiers are reaching out to the ethnic Malay Muslims in the region and familiarising themselves with their culture. Besides providing protection and assistance, they also work with religious leaders, village chiefs and families to stop sedition from spreading.

"We must stay close to the enemies. It's like capturing tiger cubs; we have to be in the lair. To get the insurgents, we have to approach their family and relatives, talk to them and create a better understanding that we're here to help," the captain said.

"And one day, the enemies will come to us."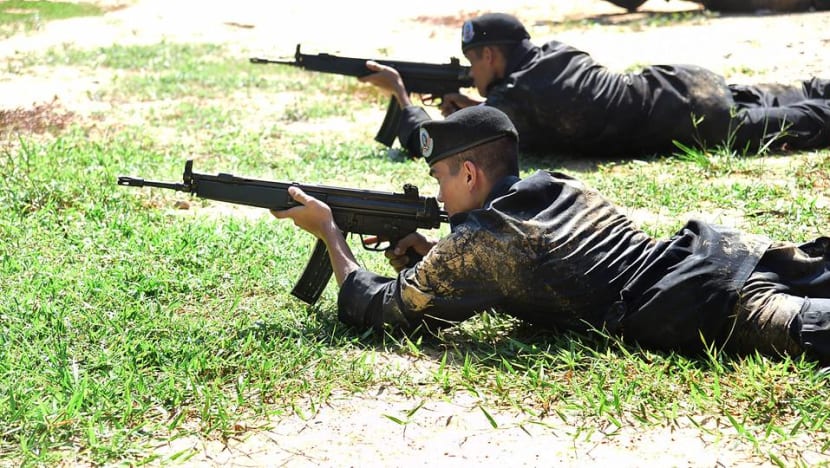 As the government tries to put out the southern fire, the likes of Thananwat continue their defence on the frontline, where their comrades fall alongside civilians and insurgents.
"They were colleagues from other units. I only found them when they were already dead. I couldn't get there to help them in time."
Still, he insists on wearing the black uniform and risking his life for the country.
"My job is my pride. I don't care about death; it happens to everyone. So I just focus on what makes me proud of who I am," he says.
"People will remember me as a hero."
Follow Pichayada Promchertchoo on Twitter @PichayadaCNA
Camera operator: Ekkapoom Dachpichai