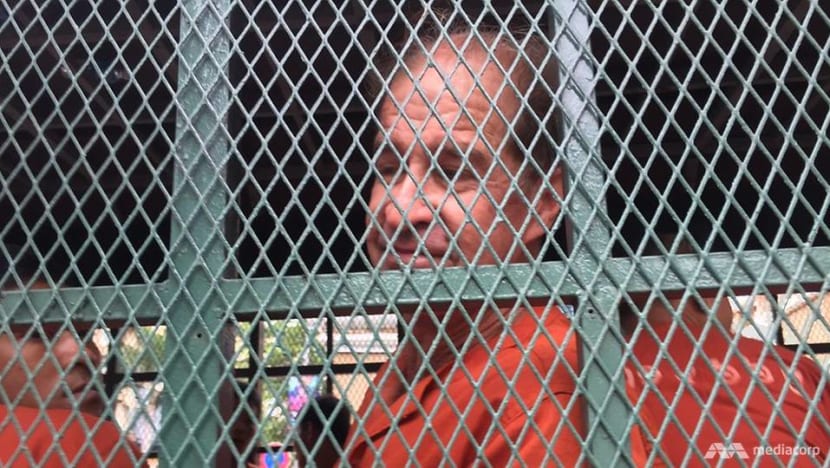 PHNOM PENH: The trial of an Australian filmmaker accused of spying began on Thursday (Aug 16) in Cambodia.
James Ricketson, 69, has spent more than a year behind bars while awaiting trial, having been denied bail.
He was arrested on Jun 3, 2017, after he was photographed flying a drone above a political rally organised by the now-dissolved opposition Cambodia National Rescue Party (CNRP). It remains unclear who Ricketson is accused of spying for.
The arrest came amid a wider crackdown on media and political freedom in Cambodia before the Jul 29 national election, which was won by Prime Minister Hun Sen's Cambodian People's Party.


Ricketson's trial has already been delayed twice due to legal issues and a request by his lawyer to push it back until after the election.
On Thursday, Judge Seng Leang spent an hour listening to statements from both the defence and prosecution before deciding to deny him bail again.
The first witness to be questioned in court was Australian film producer and director Peter Weir, a close friend of Ricketson.
Mr Weir said he has known the accused since 1973, and could attest to his character.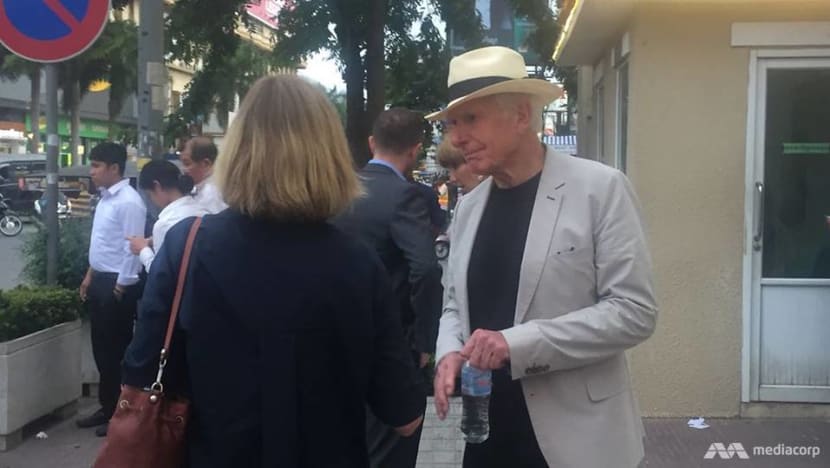 The judge then questioned him about whether he knew where Ricketson received funding for his films in Cambodia.
"I don't know. I am not his speaker. I never ask him as a friend," said Mr Weir. "We did not talk about money."
The judge also grilled him about whether Ricketson had connections to politicians or important people in Australia.
Mr Weir said he and Ricketson have always exercised freedom of speech in their work.
"This is the air we breathe like filming and writing," Mr Weir told the court, adding that the case against Ricketson could be due to "a culture clash".
Ricketson was charged with collecting information that could jeopardise Cambodia's national defence, under article 446 of Cambodia's criminal code. He could face up to 10 years in jail if convicted.