Bacteria to improve sanitation on Southeast Asia's largest lake
A programme has been launched to improve sanitation among the floating villages on Southeast Asia's biggest freshwater lake, Tonle Sap, and bacteria play a key role.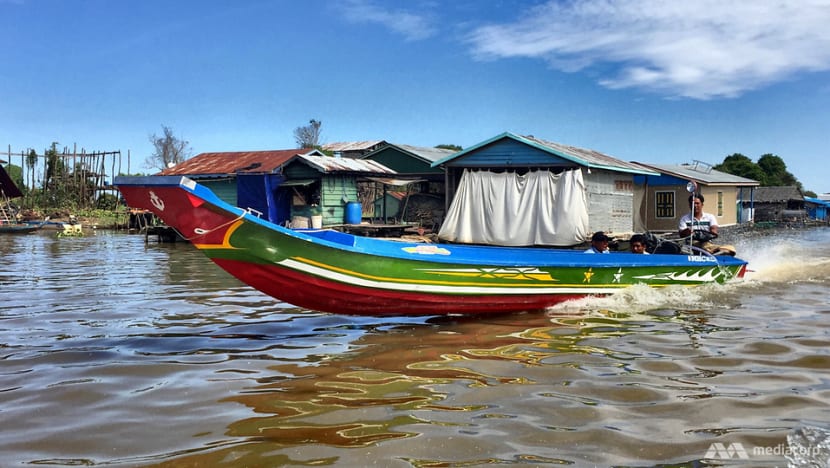 KAMPONG CHHNANG, Cambodia: Piles of rotten garbage and a choking odour engulfed the bank of Tonle Sap near a small harbour in Chhnok Tru, Kampong Chhnang. Most of the rubbish, from plastic bags to human waste and animal carcasses, came from a fresh market a few steps away.

For visitors, the experience may be shocking. But for the inhabitants of Tonle Sap - Southeast Asia's largest freshwater lake stretching 13,000 sqkm across five Cambodian provinces - that is the only environment they know, and it is getting worse.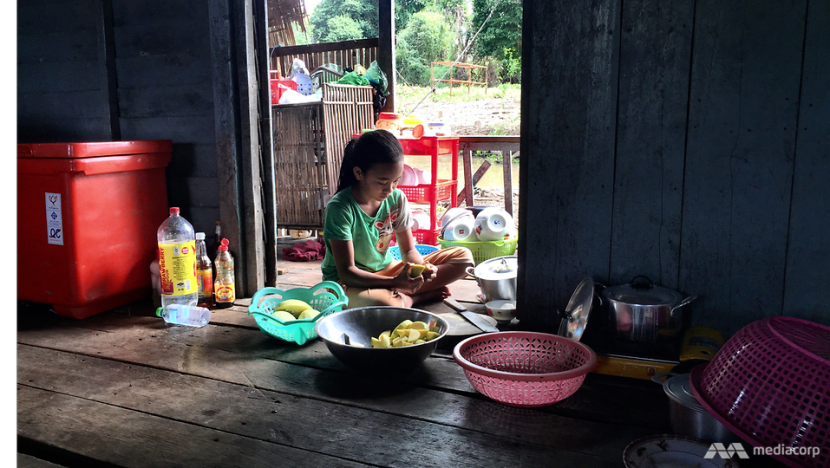 Tonle Sap, or the Great Lake, is becoming increasingly polluted. Chemicals from agriculture and various types of waste are being dumped into its water, which people use for drinking, cooking and washing.
"People defecate directly into the water," said Hakley Ke from Wetlands Work, a Phnom Penh-based social enterprise. His organisation works to preserve the lake and improve the lives of about 100,000 residents in floating villages through innovative technologies.

One of them is HandyPod, a water treatment system that turns raw sewage into grey water of a high standard, using bacteria.

A HandyPod is attached to a latrine and comprises two containers filled with microbes, including bacterial cells. When raw sewage flows into the drums, it triggers microbial activity, where a broad diversity of microbes that grow within the containers eat the pathogens and organics, purifying the wastewater.

By the time the water is released into the lake, bacteria such as E.coli – the cause of diarrheal illness – will mostly be destroyed.
"The end result is much less pathogen concentration entering into the ambient water," Wetlands Work's director and founder Taber Hand explained. "About 1 metre from the discharge point, the water may be considered recreationally safe."

The HandyPod project has been tested with selected households in 10 villages on Tonle Sap and the results are positive. However, Hand said Wetlands Work is still preparing grants for a full scale-up around the lake and improvements in water quality will not be noticeable without large-scale adoption.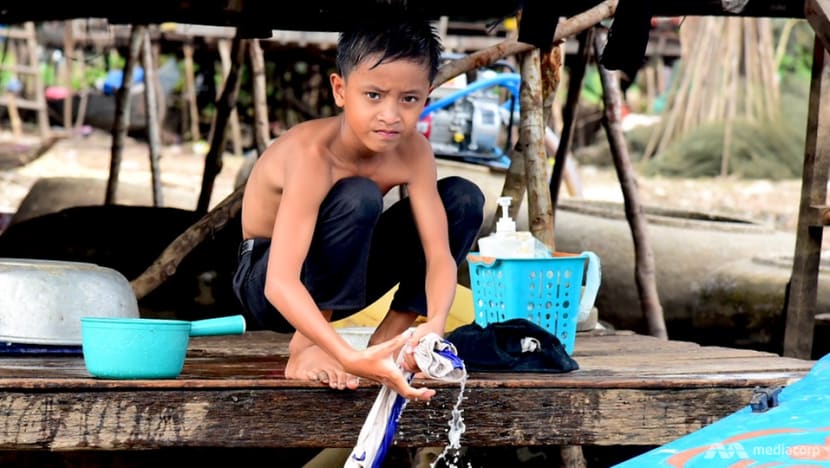 "We intend to apply the successful elements in a broader scale-up for all villages on the lake. Local savings and loan groups have welcomed the idea of marketing and installing HandyPods themselves as a revenue-generating business that benefits their floating community."

"CHARITY WON'T WORK"

HandyPod may be a potential solution to the polluted water of Tonle Sap but the cost of US$150 per unit means many families may not be able to afford it.

"Sustainable solutions to sanitation problems should be at low cost and with high practicalities," said Socheath Sou, the country manager of Live & Learn Cambodia. His NGO is among the very few groups that have been promoting hygiene and sanitation on Tonle Sap. Together, they have tested a few toilet innovations but without much success.

"Conventional technologies do not work for floating communities. Pro-poor innovations should be the main solution for such challenging environments on Tonle Sap."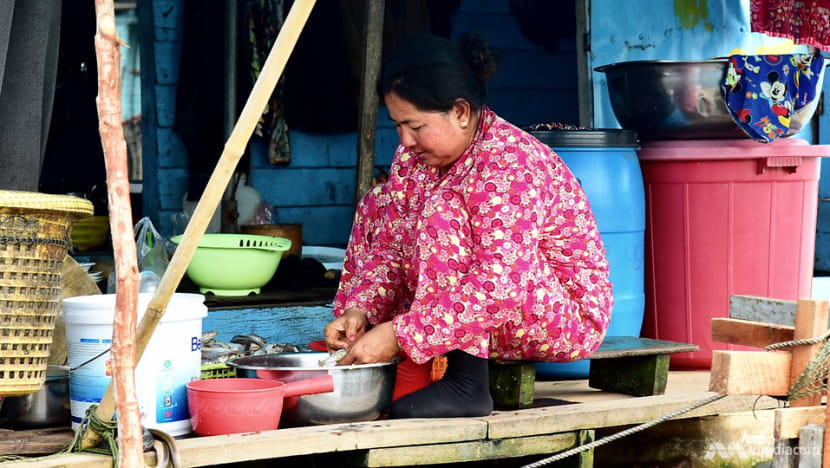 For Hand, however, the cost is necessary for the project to be sustainable. He believes the residents of Tonle Sap have to be willing to pay for the sanitation system, which will also enable business operators to provide the installation and maintenance at low cost.

"Charity provision will not work over the long term as gifting is never continuous and people do not sufficiently value something they have not paid for."

NOT JUST A HANDYPOD

Still, even as more HandyPods are produced and installed across the lake, the technology cannot be sustainable without the residents giving up old habits.

In Phat Sanday, a remote commune that participates in Wetlands Work's HandyPod project, about 2,000 families float on murky water. Open defecation is still a problem in the area and many of the residents suffer from waterborne diseases.
"Up to 30 patients come to seek treatment every month. Most of them suffer diarrhoea caused by dirty water," said midwife Noy Sonay in her floating clinic. "The situation hasn't much improved from the past."

Diarrhoea can prove fatal, particularly in Cambodia, where 3.8 million people are still deprived of safe water and more than 9 million lack access to adequate sanitation, according to WaterAid.
Each year, more than 380 children under the age of five die from diarrhoea in Cambodia, the organisation reported, citing unsafe water and poor sanitation as the main causes of illness.

Although the government has placed more emphasis on providing water supply and sanitation in recent years, public awareness about personal hygiene remains limited.

"It's difficult for them to understand because they're so used to defecating into the lake," Ke said.

During office hours, Ke teaches at a public school in Phat Sanday. In his free time, the 37-year-old supports Wetlands Work with awareness-raising activities.
Sanitation was introduced in schools. Teachers were trained in hygiene practices for the latrines and hand-washing stations. Other villagers were also informed of risks from contaminated water. Many have switched to bottled water for drinking and cooking.

"Before, I used water from the lake. It wasn't clean and caused diarrhoea. So I've been using bottled water for about six years already," said Yun Vuthy, 37.
For Ke, it is a sign of improvement. Although small, changes have already taken place in his commune.

"People have begun to understand, little by little."

Follow Pichayada Promchertchoo on Twitter @PichayadaCNA