Bali businesses hope G20 summit will boost tourism, as island plays host to world leaders
Many local enterprises are looking to make better sales, with Indonesia hosting the global event on the resort island.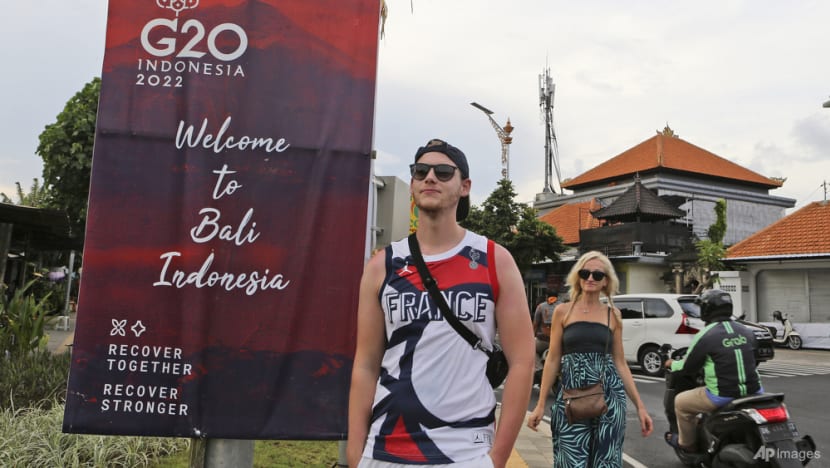 BALI: The Group of 20 (G20) summit in Bali this week has given local liquor business Iwak Arumery a much-needed boost. 
Its famed Balinese "arak", a liquor made from spices and herbs such as galangal, cinnamon and bay leaves, is among the souvenirs for G20 delegates. 
"Some hotels and restaurants in Bali have opened their doors for arak to be used as souvenirs. (The product) will be placed in the rooms for their minibar," said company founder Ida Ayu Puspa Eny.
The duty-free shop at the airport is also giving his liquor a special section, he said.
Many Balinese businesses are looking to make improved sales, with Indonesia hosting the G20 summit on the resort island.
Industry players told CNA that various G20-related events held this year are having a positive impact on Bali, where tourist numbers are still far from pre-COVID-19 levels. 
TOURIST NUMBERS FAR FROM PRE-PANDEMIC LEVELS
For instance, artist I Ketut Tirto Yaso said he has received his biggest order to date – 100 boxes – for his sarongs as a G20-related souvenir. 
"Hopefully (sales) will go smoothly. I will be grateful if many people place orders," he said. 
Hotels and restaurants too, are reaping the benefits of Bali hosting the meeting of world leaders.
Beachfront hotel Merusaka Nusa Dua, situated within the Indonesia Tourism Development Corporation area where the G20 summit will be held, is among the many hotels designated for various G20 side events.
Ms Lusy Paulina, the hotel's sales and marketing director, said: "(Bali's occupancy rate) was suffering at 10 per cent, but with the G20 side events, nearly 300 rooms (have been booked), so the occupancy rate is very high, at around 80 or even 90 per cent. 
"With the G20, we see that this may be something for the world to believe, that Bali is ready to return to what it used to be."
Since opening its doors gradually to tourists in October last year, Bali has failed to gain the tourism traction that authorities and locals hoped for.
Domestic tourism is faring better with the number of local tourists inching closer to levels seen before COVID-19 struck. 
The number of foreign visitors, on the other hand, is still a far cry from pre-pandemic levels.
Data from the Central Statistics Agency showed the island welcomed nearly 6.3 million foreign visitors in 2019. 
Those figures plummeted to slightly more than 1 million in 2020, further dwindling to just 51 people last year.
As of October this year, more than 1.5 million foreign tourists have visited Bali.
VACCINATION CHALLENGES
Observers said authorities must streamline regulations to better attract foreign tourists. 
Current requirements welcoming fully vaccinated travellers with two doses are not good enough because domestic travel requires three, they added.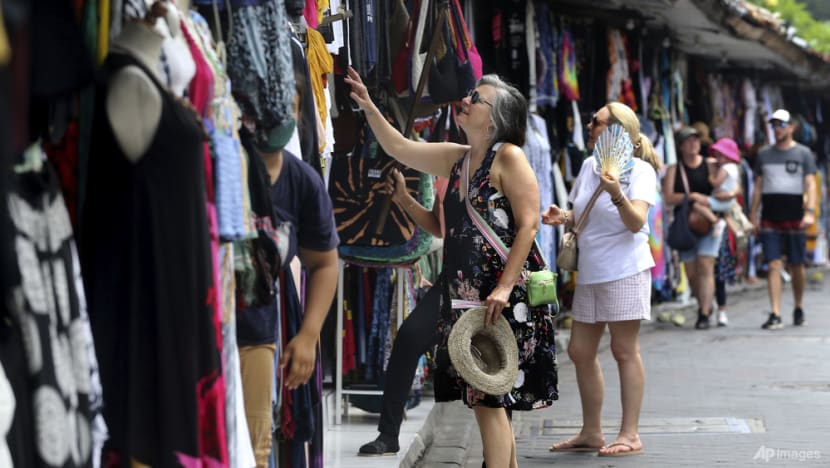 "When they come to Bali and from Bali they have to fly to Jakarta, they need to be vaccinated (a third time). This is an obstacle," said Mr Putu Winastra, regional board chairman at the Association of Indonesian Tours and Travel Agencies (ASITA).
"So there is a contradictory regulation. On one hand, we invite people to come. But when they get here, we 'trap' them. We hope that even if a booster is needed, there will be exceptions for travellers or tourists who come to Indonesia."
Despite this obstacle, authorities said the situation is slowly improving.
"In 2020, our economic growth contracted significantly at minus 9.31 per cent," said Bali Tourism Agency head Tjok Bagus Pemayun. "In 2021, there was an increase in economic growth but we were still at minus 2.47 per cent. 
"This year, in the second quarter, we have positive growth of 3.04 per cent and one of the factors that has triggered it is the G20."