Slow take off after Bali reopening as mandatory quarantine deters international tourists
Countries in the region are taking careful steps to reopen borders for both inbound and outbound tourism. In the third and final part of a series, CNA examines how Bali's reopening efforts have been hamstrung by the health protocols.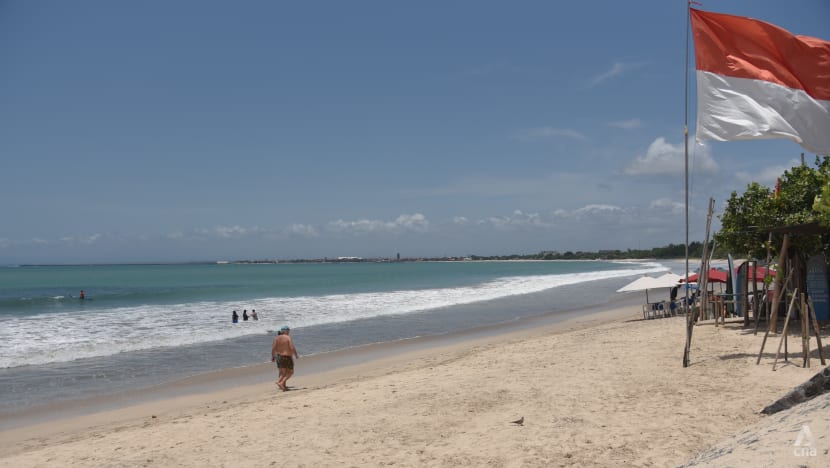 BALI: After 18 months of almost no activity due to the COVID-19 pandemic, it was hoped that some international tourists would be back by now in Bali's famous beaches of Kuta and Nusa Dua, or enjoying views of the forests and lush paddy fields in Ubud.
However, two weeks after Bali's reopening on Oct 14 to travellers from 19 countries, no international flight has landed at its airport.
As of Monday (Oct 25), Bali's Ngurah Rai airport has yet to receive any request from airlines to land there, said its spokesman Taufan Yudhistira when asked by CNA.
If airlines want to land in Bali, ideally they should give a notice of seven to 14 days in advance, he said.
"We cannot predict (when they will arrive), but one thing for sure, informally or formally the airlines have not filed a request to us. We cannot predict when the first flight will be," Yudhistira said.
LIST OF COUNTRIES WHERE TOURISTS CAN ENTER BALI
1. Bahrain
2. China
3. France
4. Hungary
5. India
6. Italy
7. Japan
8. Kuwait
9. Liechtenstein
10. New Zealand
11. Norway
12. Poland
13. Portugal
14. Qatar
15. Saudi Arabia
16. South Korea
17. Spain
18. Sweden
19. United Arab Emirates
A receptionist at one of the villas in Ubud told CNA that although there has been a spike in occupancy by domestic travellers in recent weeks as the impact of the second COVID-19 wave dampens, there are still no signs of international tourists.
"Since the opening of Bali for foreign tourists, there have been no bookings, only local guests. It's still not what it used to be, it's still very different from before the pandemic," said Eka Sri who works at Black Penny Villas Ubud.
"We used to be 100 per cent fully booked. Now our occupancy is at most 60 to 70 per cent," she said, adding that room prices have been slashed since COVID-19. A room in the resort with 10 villas was previously priced up to 5 million rupiah (US$353) per night. Now, the rate is under 1 million rupiah.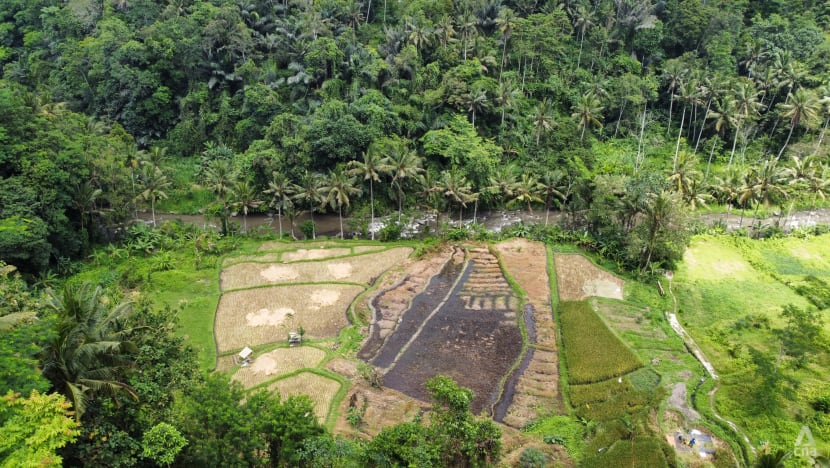 QUARANTINE HAMPERS INTERNATIONAL TRAVEL
Among the reasons for the slow inflow of international tourists is believed to be the government's abrupt announcement of the reopening. It released the list of 19 countries just hours before the official reopening, leaving airlines and potential travellers with little time for preparation.
Another issue is the quarantine requirement upon arrival in Bali.
Among the standard operating procedures that apply to foreigners include a five-day quarantine upon arrival as well as the need to purchase insurance coverage worth at least 1 billion rupiah that would cover treatment for COVID-19.
I Ketut Ardana, the Chairman of Bali's Association of the Indonesia Tours and Travel Agencies (ASITA) told CNA that even when the borders were still closed, many overseas tour operators inquired about travelling to Bali. 
"When it was reopened, there were even more inquiries. But it seems some of the information we gave them prevented them from coming," he said.
"For example the five-day quarantine regulation, PCR testing and having insurance coverage worth at least 1 billion rupiah," added Ardana.
He said that most of the inquiries came from Europe and Asia. 
"For ASEAN (Association of Southeast Asian Nations) countries, the quarantine is definitely a barrier because travellers from ASEAN countries tend to only stay for four days and three nights," he said. "Travellers from China also on average only stayed for five days and four nights," Ardana noted.
HEALTH PROTOCOLS FOR VISITING THE ISLAND OF THE GODS
Must be fully vaccinated with a second jab taken at least 14 days prior to departure to Bali, vaccination certificate must be in English

Have insurance coverage worth at least 1 billion rupiah which includes treatment for COVID-19

Quarantine upon arrival for five days and show proof of payment for their hotel quarantine

Show a negative Polymerase Chain Reaction (PCR) test taken three days before departure 

Must have a negative PCR test on day four upon arrival

Fill in the electronic Health Alert Card (e-HAC) on PeduliLindungi tracing application 
CHINESE, AUSTRALIAN TOURISTS ABSENT FOR NOW
Prior to the pandemic, about 6.2 million foreign tourists arrived in Bali via it's international airport, according to Bali's statistics agency. 
In 2019, the biggest groups were from Australia and China, which accounted for 19.78 per cent and 18.90 per cent of total foreign arrivals respectively.
While China has been included in the list of travellers from the 19 countries who can fly into Ngurah Rai, those in the tourism industry who spoke to CNA said these visitors are likely to stay away for now.
A Chinese-speaking tour guide, who only wanted to be known as Esther, said: "They won't come because usually they take leave for two weeks. And they go on a tour here for five to seven days. 
"They need to be quarantined for five days, and once they arrive (back in China) they also must quarantine for 14 days or up to a month (depending on the province), so it's impossible," she said.
"Unless it is a big boss who can arrange his own time. But those who usually go on a tour, they won't come." 
Esther has been out of work for about 19 months now and does not see her prospects improving. These days, she spends her time looking after her children in their home in Jimbaran.
Lilie, who goes by one name, is a former driver for Chinese tourists. She concurred with Esther.
"Chinese tourists won't return that quickly. Because they must quarantine for at least five days upon arrival. And they have to be quarantined for up to a month if they return, two weeks at a hotel."
She used to earn up to 30 million rupiah per month by driving Chinese tourists. These days, she too has become a homemaker.
Restaurants that cater to Chinese tourists are hanging on until the situation improves further.
Vivi Alivia, a waitress for Chinese restaurant Lao You Ji in Bali's Tanjung Benoa said the pandemic has hit them hard.
The non-halal restaurant was opened shortly before the 2020 Chinese New Year and saw hundreds of guests coming, before COVID-19 hit about a month later. 
"We are now open for some Chinese businessmen who have stayed here and want to eat Chinese food. We are just surviving," she said, adding that there are days when they have no patrons at all. 
"Local tourists don't dine here. If they want seafood, they go to Jimbaran to the seafood restaurants at the beach. Here it is like a graveyard, very quiet."
She also said: "There is nothing we can do. The boss wants to keep it open, so we just try to survive with four staff." Prior to the pandemic, 17 people worked in the restaurant.
Australians, who were the biggest group of international tourists in Bali in 2019, have not been included in the list of those who are allowed to holiday on the island. 
Gede Saputra, the chief engineer of Bali Intisari Kuliner, which oversees several restaurants, said that establishments that catered mainly to Australian tourists have remained shut. One example is the Stadium Cafe Sports Bar.
"I hope that foreign tourists can all come to Indonesia, especially Australia because that would be really significant for our restaurants here, especially the Stadium Cafe," said Saputra.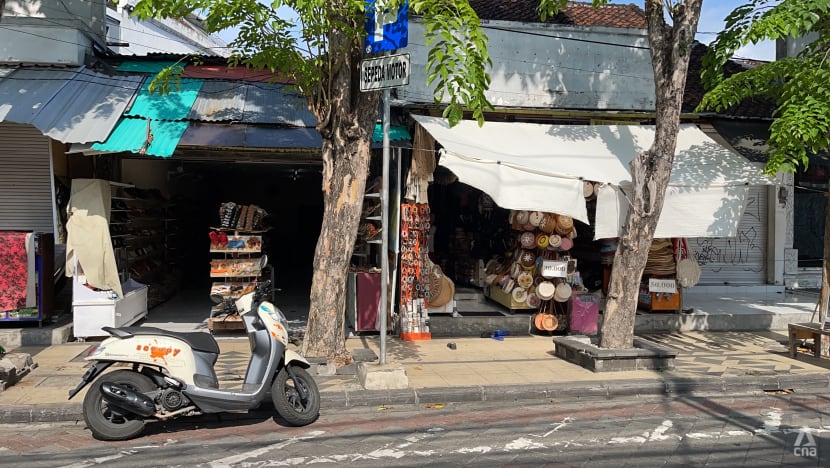 TOURISTS WON'T ARRIVE IMMEDIATELY: DEPUTY GOVERNOR
The authorities have warned that it could be some time before Bali sees an influx of foreign tourists. 
A day before Ngurah Rai allowed international flights to land, Bali's deputy governor Tjokorda Oka Artha Ardana Sukawati said that the reopening does not mean that tourists will arrive immediately. He explained that it takes at least a month for them to sort out their flights, tickets and visas. 
"The target is simple. We learn the workflow first, how to implement the SOPs (standard operating procedures) which we have agreed on," he said during a webinar.
He noted that it may even take up to three months to see the results of the reopening.
Speaking at the same webinar, the government's spokesperson for COVID-19 Reisa Broto Asmoro defended the five-day quarantine requirement.
"The implementation of five-day quarantine is based on scientific studies and takes into account the advice of epidemiologists," she said. 
Nevertheless, tourism and creative economy Sandiaga Uno said on Oct 24 that efforts are underway to attract foreign travellers to return to Bali.
"We are partnering with travel agencies in 19 countries and through our own media as well as our #ItsTimeforBali campaign. We have also activated Indonesian representatives abroad to promote the tourism industry, especially Bali," said the minister during a press conference.
At the broader level, President Joko Widodo has suggested that Southeast Asia should start loosening travel restrictions, including via travel lanes for vaccinated people with negative PCR tests. 
"ASEAN's economic recovery must be accelerated by reactivating safe travel, including safe tourism. According to the UNWTO (United Nations World Tourism Organization), the level of restrictions in Southeast Asia is the highest in the world, reaching 82 per cent.
"With the COVID-19 situation getting more under control, these restrictions could be eased, mobility could be relaxed, while also ensuring that it is safe from the risk of the pandemic," said the president on Oct 25 during an ASEAN business and investment summit.