Bali's drone adventurers plan epic flight over Mt Agung's crater
A network of drone adventurers prepares an epic flight to the crater of Mount Agung in Bali before the volcano's likely eruption. Channel NewsAsia's correspondent Pichayada Promchertchoo takes a closer look at what it takes to make this challenging journey.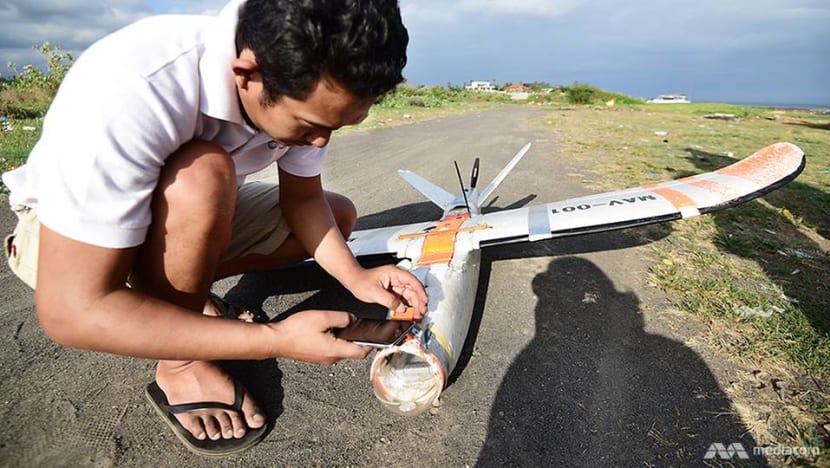 UBUD, Indonesia: A small hand-made aircraft lies still inside a bamboo shack. Its wings – light with bright orange stripes – are stacked atop one another, next to a remote control, laptop, wires and rotors.
If everything goes as planned, it will be the first drone to ever soar above Mount Agung's crater as the sacred volcano of Bali verges on what could be an imminent eruption.
"We want to reach the crater and see what is happening inside," Azhar T Pangesti told Channel NewsAsia after a couple of test flights on the black beach of Siyut.

Further up in the northeast, less than 40km away, Mount Agung is brewing.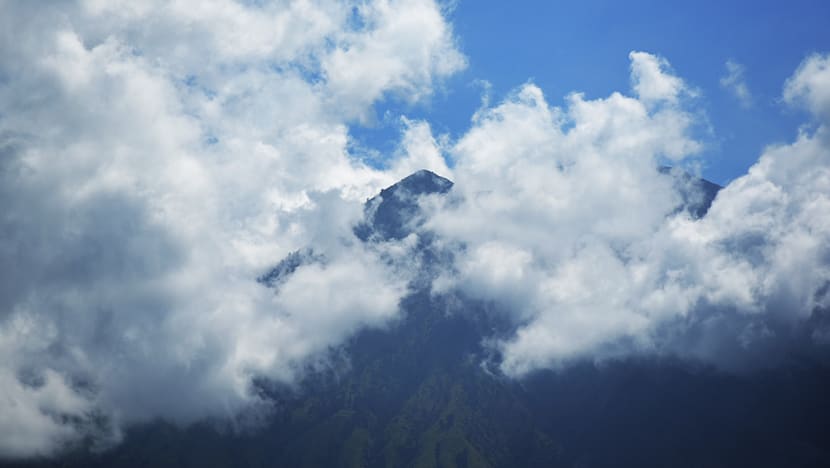 Over the past few weeks, more than 600 volcanic earthquakes have been detected around the mountain every day. Besides the high frequency, seismologists have also recorded the swelling of Mount Agung, strong magnitudes of the quakes and plumes of hot gas seeping through its crater's surface.

For them, these are worrying signs that a volcanic eruption could rock Bali at any moment. For some 140,000 residents on the island, it means potential hazard and evacuation.

More than 1,000 people were killed and numerous villages devastated when Mount Agung erupted 54 years ago. Anticipating a potential disaster, the Indonesian government is making preparations to prevent loss of lives, including moving residents in hazard-prone areas to safer locations.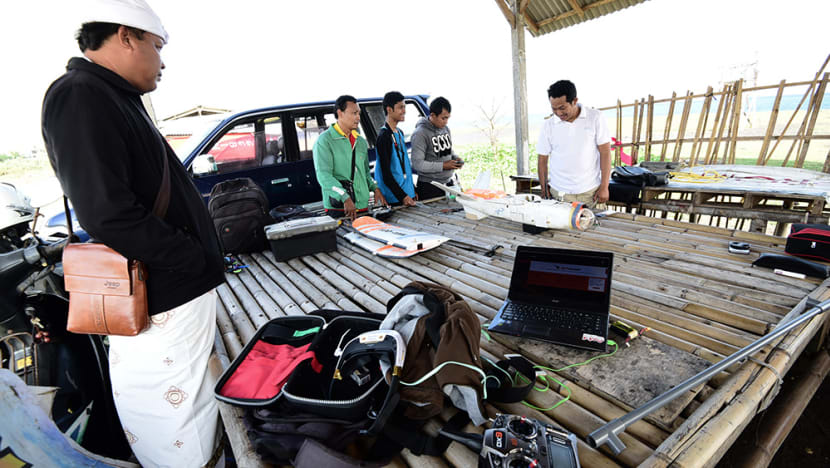 While seismologists continue to observe the volcanic activities through graphs and numbers, a group of curious locals are attempting to do the same using a drone. They hope to provide a closer look inside its massive crater – the kind of visuals the public can easily understand – before it becomes impossible.

MATA AGUNG – THE EYES OF AGUNG

Calling himself a geek, Azhar is a key member of a new Bali-based initiative dubbed Mata Agung, meaning the Eyes of Agung.

Its aim is to monitor the volcano's developing situation through audio-visual imagery supplied by tech-savvy Indonesians, who share the same passion for film, photography and aerial technology.

"Mata Agung is an initiative backed by small communities, brought together by the cisis," said Azhar.

"We're watching the mountain."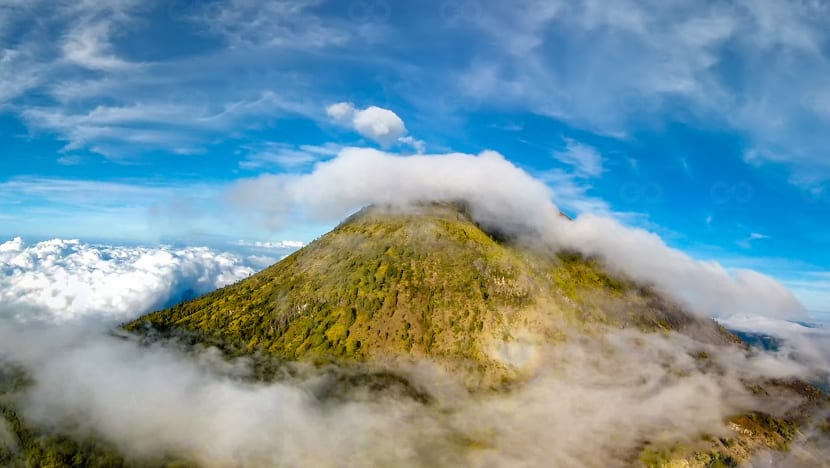 The key motivation behind this civil watch is a lack of recent photographs and videos of the active volcano amid an influx of information about its conditions.

To counter online inaccuracies, the participants are using equipment their have to provide the public with the latest updates on Mount Agung, creating an alternative source of information that projects its current situation through simple visuals.

"Although the most important information comes from the experts, we – the ordinary people – also want to see the situation in pictures and videos," said Kadek Lebah, a drone enthusiast and member of Mata Agung.
"This way, they'd be less curious."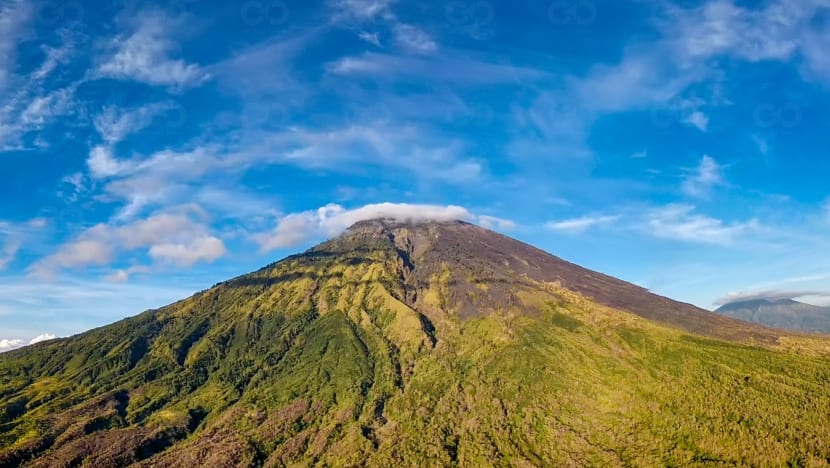 Public observation of Mount Agung has become more difficult since the government declared zero public activities should remain within the exclusion zone – a hazard-prone area covering a 12km radius from the mountain's peak.

As a result, Mata Agung member Cyrillius Wahyu Dwi Nugroho has been streaming live imagery of the volcano on YouTube, using a CCTV camera attached to a GSM network in a safe zone.

For aeronautic enthusiasts such as Azhar, however, an even clearer picture is possible from the sky.

"During this season, it's always cloudy. There is no clear view of the mountain most of the day. But from higher up, we can see the crater. So the sky in the way to go."

If they manage to photograph the crater, the team plans to submit the visual results to volcanologists, as they believe aerial photography could help them assess the situation more effectively.

"The officials may already have equipment to detect volcanic activities but they don't have anything that capture the volcano visually," Azhar said.

"So we're trying to offer another perspective of the mountain and it's from the air."
Head of Indonesia's Volcanology and Geological Disaster Mitigation Center Gede Suantika welcomed the idea, saying pictures of the crater would help them better analyse Mount Agung's conditions.

"If they fly the drone from a safe area and reach the volcano's crater, it would be great for us," he told Channel NewsAsia. 

We can use the photographs or videos to analyse the change in colour of the steam at the summit. It'd be very useful for us.
'PIERCE THE SKY'

Azhar's interest in unmanned aerial vehicles (UAVs) began seven years ago, when he was running a video production company in Singapore. The entrepreneur came across an online article about multirotors and started building one from scratch.

"I was like 'I don't know what this is but I want it'. I wanted to make my camera fly. So through blood and sweat, I built my first drone," he told Channel NewsAsia inside his home office, which was full of UAVs of all sizes.
"Google and YouTube really helped me a lot."

Azhar's passion for drones has led him to many UAV enthusiasts and memorable flights. Among them is an unmanned expedition to the stratosphere – the layer of the earth's atmosphere that extends 15km to 50km above its surface.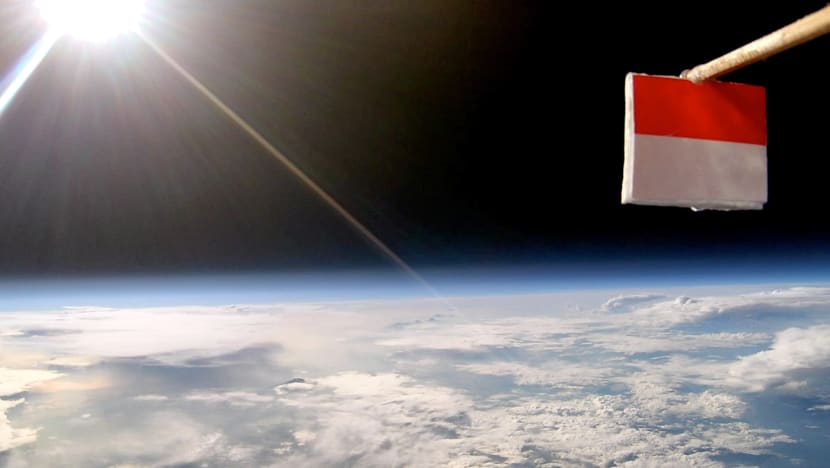 Last year, he led a mission called Menembus Langit (Pierce the Sky), a privately funded project involving UAV devotees, scientists and engineers who wished to push the limit, upwards. 
The team successfully flew a 2.6kg drone to the stratosphere and set the highest record of altitude any Indonesian-made UAV has ever made.

"We flew to the edge of space. The sky was dark," Azhar said with a smile as he showed us a still photograph of the stratosphere captured by the aircraft's camera.

"When you fly in an airplane, you fly at about 30,000 feet to 40,000 feet. We were aiming at 100,000 feet – three times the height – even higher than Concorde."
A FUN CHALLENGE

Although Mata Agung is targeting a much lower altitude, given the volcano's height of just above 9,900 feet, the challenge is just as real and exciting.

For many civilian volcano watchers, flying a drone to the crater is a fun challenge that requires a team effort. Before a successful flight, however, there are a few issues to resolve.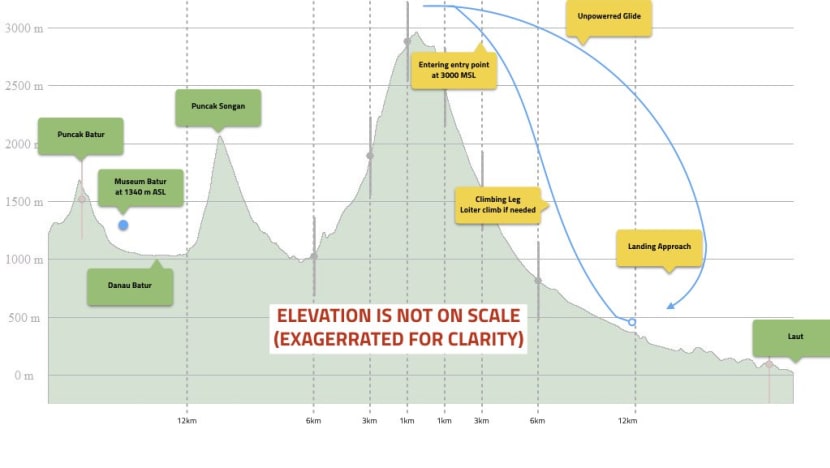 During the test flights, the cruising speed kept dropping after the aircraft hit a certain distance. This, according to Kadek, signals insufficient battery power – the biggest worry for his team.

So far, they have lost one drone due to technical issues. After several trials and errors, the team has agreed the aircraft will either need to climb in a spiral movement to a certain height before heading to the summit or fly in an opposite direction from the mountain and make a U-turn towards its crater.

"We hope everything will run smoothly," Kadek said, looking at dark clouds above the horizon.

The sun is setting on Bali. Somewhere in the north, its biggest volcano lies awake and ready to roar.