Building bridges between Laos and Thailand for better lives
Laos overcomes its land-locked geography with overland cross-border infrastructure, boosting interconnectivity between countries in Southeast Asia.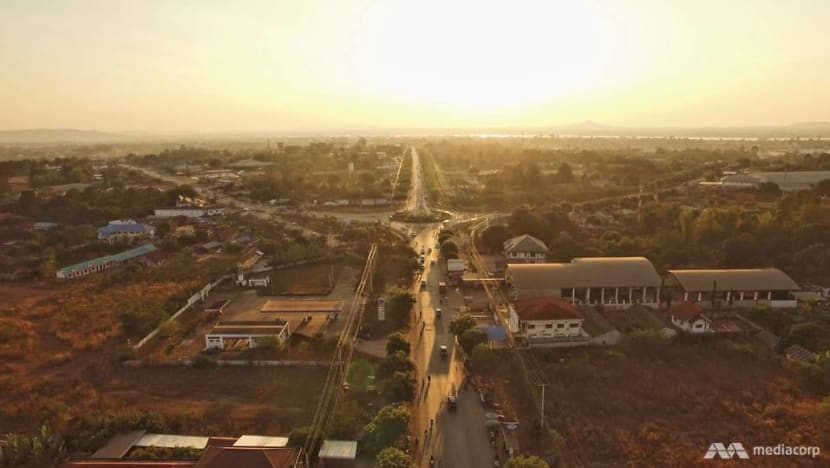 SAVANNAKHET, Laos: Waking up in one country and shopping in another may sound like the life of a high-flying chief executive, but not for Vannasinh Phrasavath, who does it every time she needs groceries.
In less than 30 minutes, Vannasinh – who goes by the nickname Ko – can drive from her house in western Laos to a fresh market in northeastern Thailand, breezing through two international border checkpoints and crossing the Mekong River.
The journey is painless, thanks to the Second Thai-Lao Friendship Bridge that connects Savannakhet in Laos with Mukdahan in Thailand.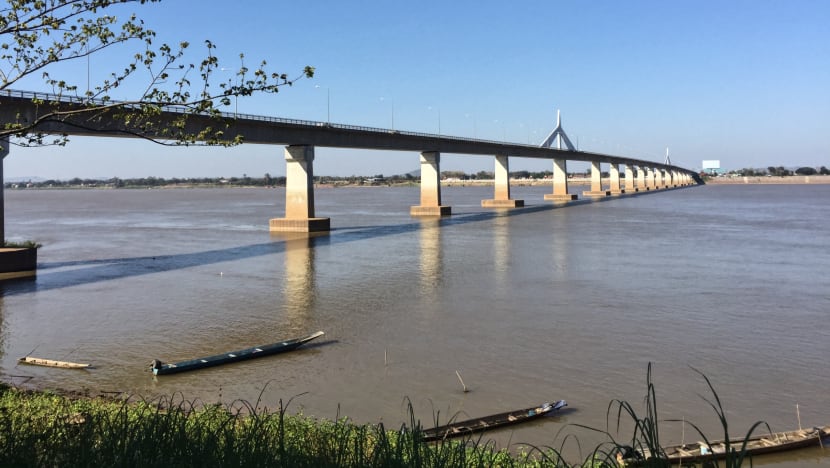 Since its completion in 2006, the border crossing at Savannakhet has become an effortless experience for many local residents. Thousands of people use the bridge to commute between the two countries every day. One of them is Ko, who runs a restaurant nearby.
Like other parts of Laos, her hometown has no direct access to the sea. Still the mother-of-one can easily source fresh seafood for her customers. All she has to do is drive to Thailand.

"It's not so easy to find fresh seafood here. People sell it at the local market but I want to be able to select the fresh ones myself," she said. 
However, life hasn't always been easy for her. Before the bridge was built, crossing to Mukdahan was lengthy and exhausting. The only transportation available then was the ferry. For Ko, every journey meant a long wait for the boat, crammed space with 40-50 passengers, climbing up and down the riverbanks and a public bus ride from the border checkpoint in Thailand.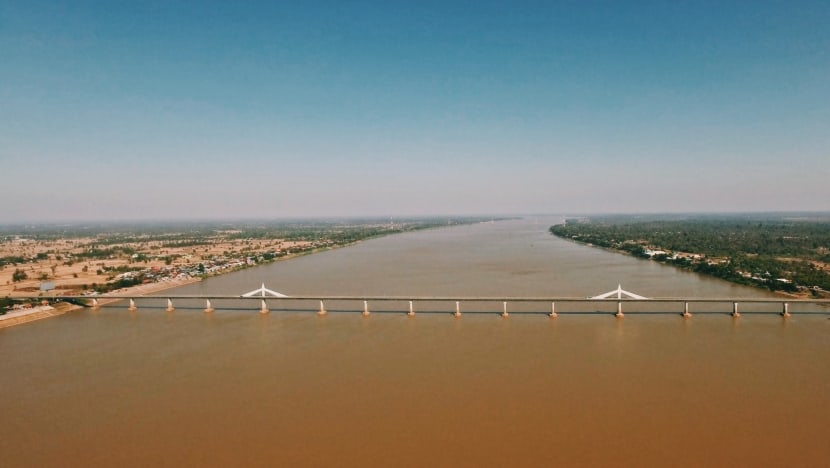 "It was difficult. There wasn't so much space on the boat and I had to buy small items only. The ferry operated until 6pm and only ran once an hour," she explained.

"Each trip used to take me 60 minutes and it was scary crossing the huge river. But now, it's much more convenient." 
It is this convenience that has prompted the governments of Thailand and Laos to develop and expand cross-border infrastructure. The US$72 million Second Thai-Lao Friendship Bridge was first tabled in 1995. Its study, design and construction was supported by France and Japan.

Stretching 1.6 kilometres with two traffic lanes, it forms part of the East-West Economic Corridor in the Greater Mekong Sub-region – a 1,320-kilometre route that integrates economic and social developments between Myanmar, Thailand, Laos and Vietnam.

The corridor runs from the seaport of Mawlamyine in Myanmar to Mae Sot and Mukdahan in Thailand. It then continues into Savannakhet and Dansavanh in Laos and Lao Bao, Hue and Dong Ha in Vietnam, before ending in Da Nang on the coast of the South China Sea.

Since its inauguration, the Second Thai-Lao Friendship Bridge has changed the lives of many residents in Savannakhet. Besides boosting the traffic of goods and people over the border, it has also prompted investors to expand their businesses into the land-locked nation and created jobs for its citizens.

"People's lives are getting better each day as trades, investments and border crossing continue to pick up," said Bounkham Phoutthichak, general director of the Second Thai-Lao Friendship Bridge.

Better connectivity between the two border provinces led to the establishment of the Savannakhet Special Economic Zone ,or Savan Park, in 2008.

Located two kilometres from the bridge, Savan Park is project by the Lao government and Malaysia-based Pacifica Streams Development to attract foreign direct investment to Laos. The park serves as a commercial and industrial hub in Savannakhet and provides an international gateway to the rest of the East-West Economic Corridor, China in the north and Cambodia in the south.

"Ninety-five local and foreign companies are operating in Savan Park. They've created about 6,000 jobs for local people, mostly those from Savannakhet," Bounkham said.

Currently there are four friendship bridges linking Laos and Thailand. Soon there will be five. According to the Thai Highways Department, the construction of the fifth bridge, which connects Bueng Kan in Thailand with Bolikhamxai in Laos, will begin in 2019 and be completed three years later.

"Right now the Lao government is focused on improving infrastructure such as roads and airports to provide convenience in trades, investments and tourism within the country," Bounkham said.

Back at Ko's restaurant, the tables are filling up. Since its renovation three months ago, she has noticed a gradual increase in customers, both from Laos and Thailand. Although her restaurant can accommodate up to 200 people, Ko thinks it is still too small for the potential growth in customers in the future. Soon a university will be opened nearby.

"Moreover, many government officers are moving to this area," she said.
"The town is getting bigger. It's growing into a central business area and many people can come here very easily."
For more on this and other projects around Southeast Asia, tune in to Tapestry: The Heart of ASEAN on Channel NewsAsia every Tuesday from Feb 27 to Mar 27 at 11pm.