Cambodia's school made of rubbish encourages green, clean future
The Coconut School is the creation and passion project of Ouk Vanday, who aims to educate children and inspire change in his country. And it has been created from little more than garbage.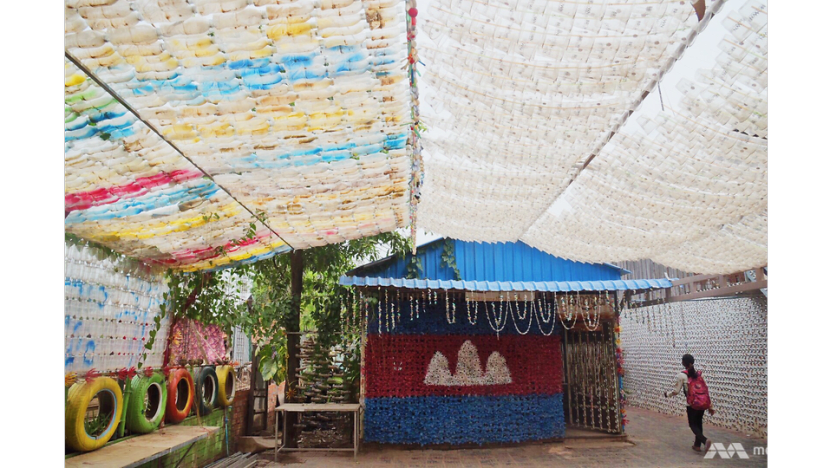 PHNOM PENH: The Coconut School is quite a sight to behold.
Flanked by the traditional stilted homes and lush vegetation of a Cambodian island village, it is a jolt of colour, a flash of inspiration.
And it has been created from little more than garbage.
Used coffee cups form a sweeping shaped roof over the school's entrance, while coloured plastic has been cut and shaped into flowers for a large mural of the Cambodian flag. Once discarded beer bottles shimmer as the foundations for walls as well as pots for small plants and flowers.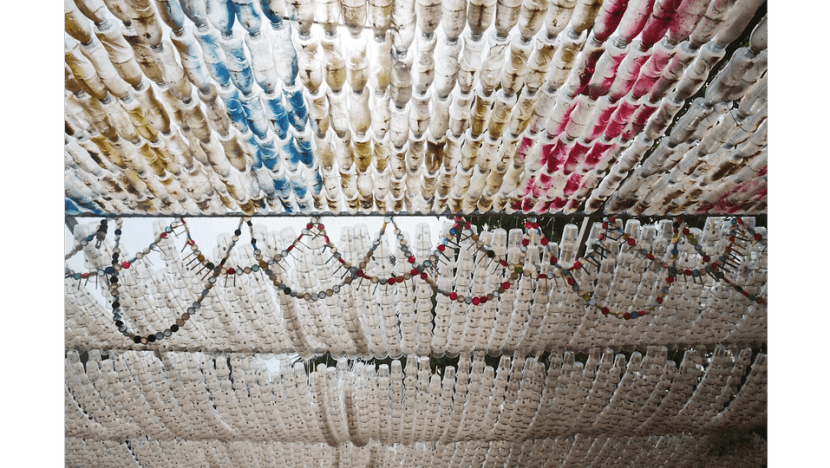 Aside from the necessary structures to keep rain out of the classrooms, the whole Coconut School is made from waste products, mostly plastic.
It is the creation and passion project of Ouk Vanday, a former hotel manager who gave up his normal working life to begin a project not only to educate children, but also to inspire change in his country.
Troubled by the amount of plastic waste dumped in and around Phnom Penh's rivers and streets, he was looking for a spark of inspiration. A bicycle ride around Koh Dach – or Silk Island – near the capital where he saw children playing instead of going to school provided just that.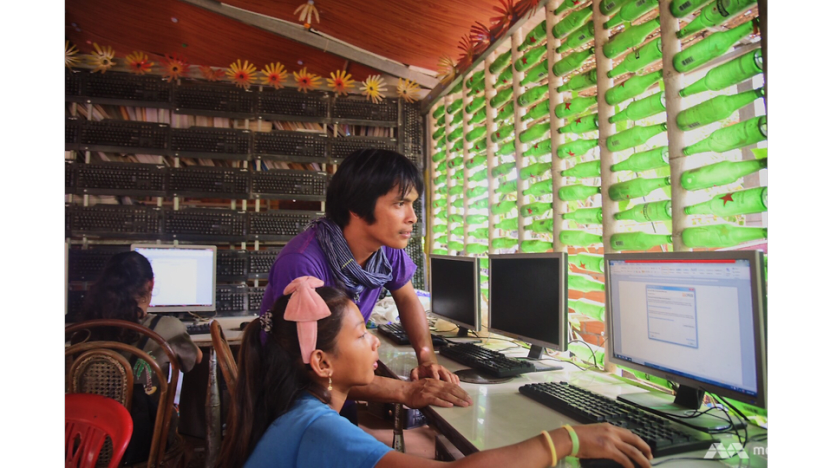 "It's not easy to stop them, so that's why we show them the benefit of the plastic. When you throw the plastic, you throw the benefit."
In January 2013, the school opened its doors to children living on the small island, who otherwise had to travel across the Mekong River to the city for their education. It does not replace the state school they are still required to attend, but supplements their learning, particularly at the weekend.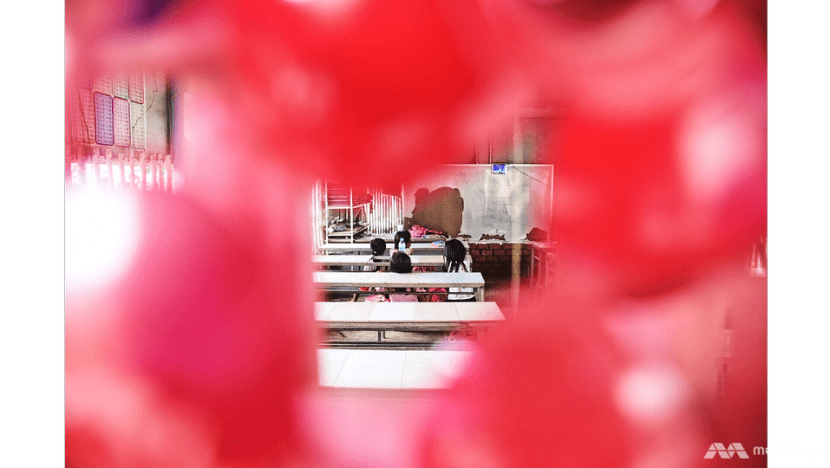 He believes that giving the 230 or so students "ownership" of the school by helping build its walls and keeping its grounds clean will inspire them to enact change in the community.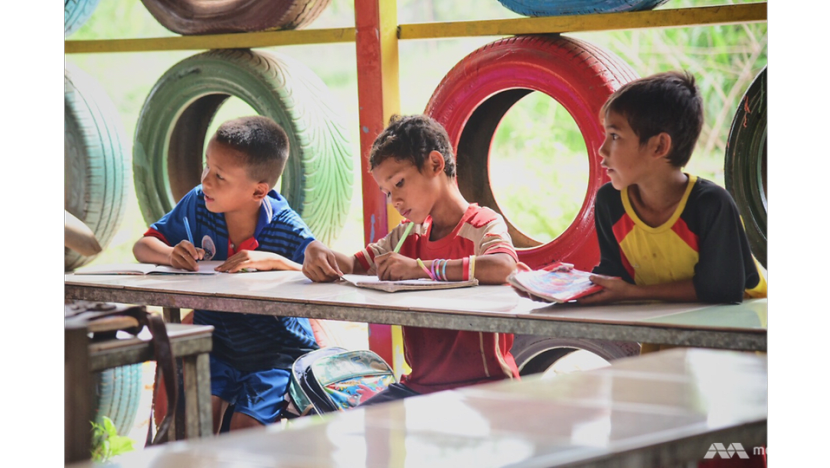 "Learn to think. Think for what? Think to create a new thing for the world. We teach the children to wonder. Wonder, think, do, understand, share, be happy."
The Coconut School is free for the students to attend. The only "fee" is that they bring plastic from their home or community to help build new parts of the school or toys that can be sold to raise money for the school's operation.
Still, he chooses not to campaign or seek funding from the government or charities. Vanday estimates that his running costs are just US$150 per month – computers have been donated and he is looking to install solar panels to reduce the cost of electricity on site.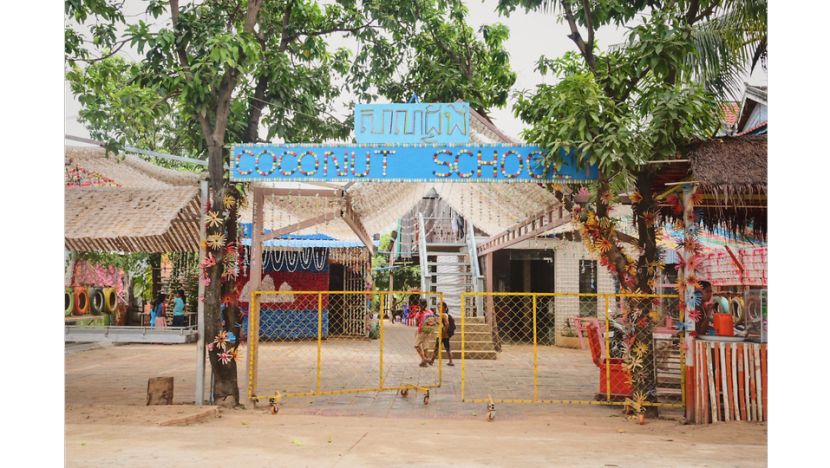 "You ask yourself, 'are you doing right or wrong?' When you are doing right, do more. If you have to go alone, you go alone. The bright will let the people in the dark see."
He admits his project is too small to bring about immediate results on a national scale, but undeterred, he says he will continue to press on and expand where possible. A smaller offshoot of the Coconut School will open soon in Kirirom National Park, where no proper school currently operates, while a similarly themed "Palm School" is also open in Kampong Speu.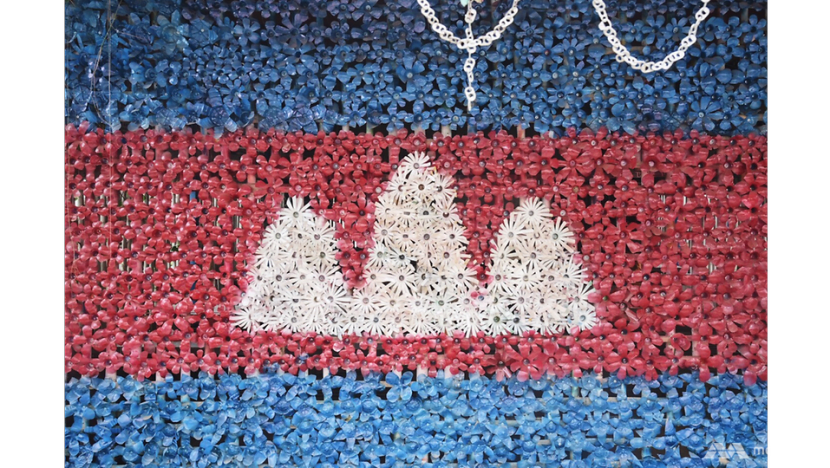 "Don't wait for someone to change you, change yourself. And people will join you in the future." CNA FB Pixel