Clearing the Causeway: Johor pledges smoother journey by any means necessary
The new state government will explore short-term solutions such as travellators to long-term ones like a rapid train - alongside an "ultimate goal" for Malaysians to work in their own country rather than Singapore.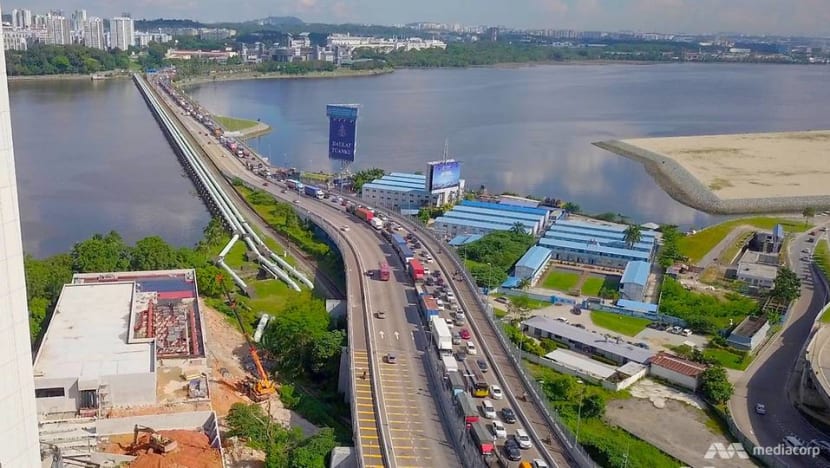 JOHOR BAHRU: Twice every day, 10 times a week, Jason Han finds himself in a terrifying, treacherous situation. The 39-year-old Malaysian has to cross a small road which needs maybe just five steps but bucketloads of courage, to negotiate packs of roaring, honking motorcycles tearing down a bend toward him. Zero quarter is given by these riders, who throttle their engines to tackle the slight incline while yelling to intimidate Han and other clutches of pedestrians gingerly pottering at the side, anxiously waiting to make a run for it.
Traversing this part of the Causeway - which lies close to the Malaysian end - takes a formidable mix of experience and anticipatory skills, according to Han. Already he has witnessed two accidents here over four years of walking the 1km-long link, as part of his daily commute between home in Malaysia's Johor Bahru city and his workplace in Singapore's Jurong. Once, the engineer at Creative Technology was even knocked over by a fellow pedestrian who'd been plowed into by a motorcycle.
This fraught crossing is just one of multiple ordeals faced by some 300,000 Malaysians - according to a 2016 government report - who opt to cover the Causeway on foot every day. Emerging from Johor Bahru's Customs, Immigration, and Quarantine Complex (CIQ), there are no footpaths or traffic lights, only signs warning and discouraging pedestrians. "It's quite dangerous for us to walk along the road where the cars are quite fast," said Han.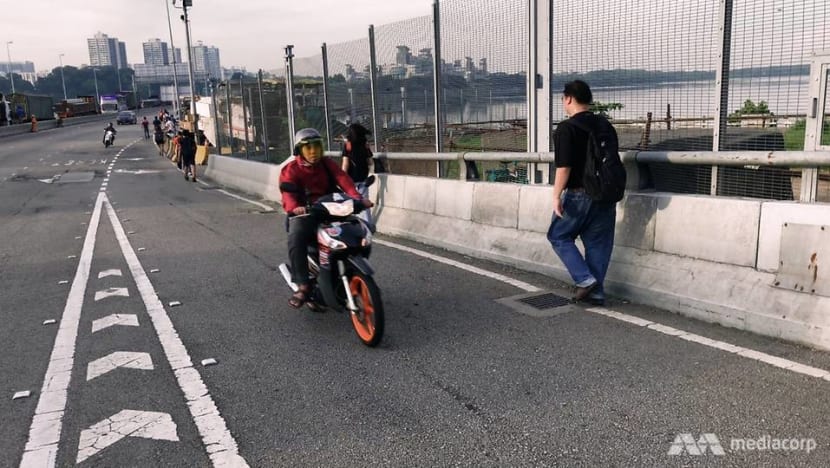 In the middle of the Causeway, large stone slabs prevent motorcyclists from parking at the side - but also force pedestrians to walk even closer to oncoming traffic. Entering the Singaporean half of the bridge, a pavement leading to Woodlands Checkpoint finally appears, though overgrown shrubbery renders it single-file only. "Most of us walk because we have no choice - the jam is bad," said Han. "If not, we would rather take the bus."
Whether by foot, public transport or personal vehicle, hundreds of thousands of Malaysians endure a daily journey beset by pedestrian perils, severe traffic gridlocks, crawling customs and much more - all to make a living down south.
Their predicament came to the fore during campaigning for Malaysia's 14th general election in May, and with a brand new government installed since, expectations are high that improvements will come - something local lawmakers themselves are acknowledging.
"We will look at the Causeway that is getting increasingly congested," said Johor's new chief minister Osman Sapian. "Our Home Affairs Minister Tan Sri Muhyiddin Yassin will come down and observe how to resolve related problems at Johor and the Second Link (at Singapore's Tuas).
"Importantly, the congestion at the Causeway must be overcome by whatever means," he added, reflecting the position taken by other Johor state exco members.
"WE ARE COMMITTED"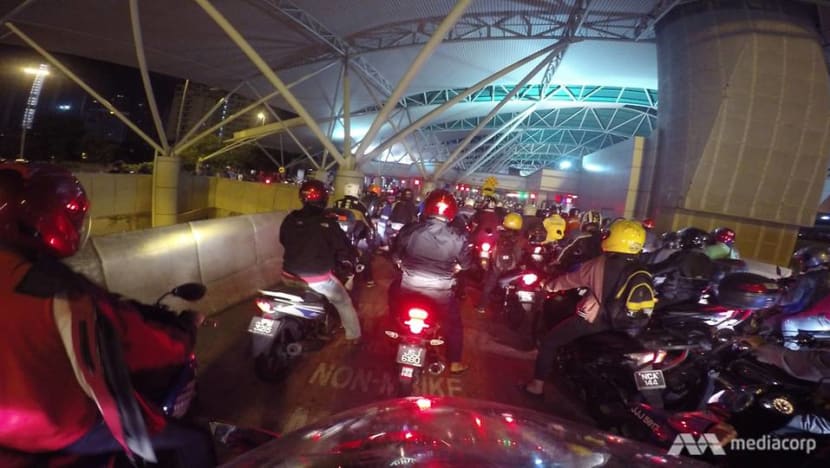 Motorcyclist Razali Tompang was once ensnared in a Causeway jam lasting up to four hours, but he considers the last few weeks of commute his most trying yet.
"It's now fasting month - Ramadan - so I'm tired and dehydrated, and I'm sitting there with dust and exhaust generated by vehicles, plus people smoking cigarettes illegally," said the 40-year-old professional, who has been riding from the Johor Bahru suburb of Larkin to his office in eastern Singapore since 2007.
Razali said the late-2016 implementation of an automated gantry system for motorcycles (M-BIKE) at CIQ helped speed things up for a while - but disorder was quickly restored with riders jumping queues and some counters still shut at 5am when bikes are already pouring in.
"The new government could increase the number of counters and make sure they're open," said Razali. "It's been proven: On election day, when the immigration department said they would operate the counters at 100 per cent, there was really not much jam and we cleared everything smoothly within half an hour."
Meanwhile, Han wondered if it was possible to speed up immigration and reduce manual checks on the Singapore side. "For the automated gate, time to pass through requires 14 seconds but the counter manned by the officer takes more than one minute," he said.
"I hope the federal level government will come in with suggestions too - that would mean something."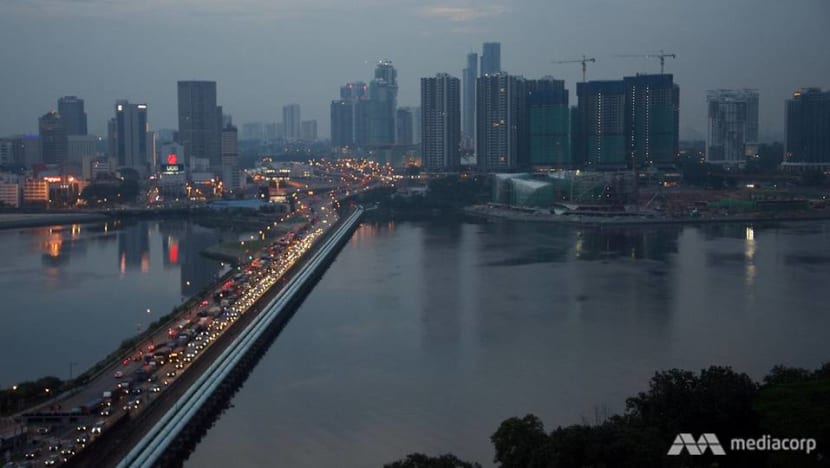 On May 30, transport minister Anthony Loke confirmed the Johor Bahru-Singapore Rapid Transit System (RTS) would proceed, even though another major infrastructure project, the Kuala Lumpur-Singapore High Speed Rail (HSR), looks set to be halted by Malaysia.
When up and running by 2024, the RTS will connect Bukit Chagar station in Johor Baru to the upcoming Woodlands North MRT terminus. The aim is to reduce Causeway congestion by up to 15 per cent, with the RTS able to carry 10,000 passengers compared to the 300 fetched by the current Keretapi Tanah Melayu (KTM) Tebrau Shuttle.
Johor state exco chair for investment Jimmy Puah told Channel NewsAsia he knew of residents in his Bukit Batu ward waking as early as 2.30am to get to work in Singapore by 5am.
"With the RTS and better connectivity, I hope their travel time will be shortened," he said. "But in the meantime, we have to think of more ad-hoc measures - perhaps building travelators on the Causeway. There are security issues of course, but we're trying to think out of the box and look at several angles.
"We want to make sure people can travel to and from Singapore in a much smoother manner, and we are committed to solve the issue of jams, in whatever manner."
Fellow state executive councillor Dzulkefly Ahmad suggested diverting traffic away from the Causeway by reducing toll charges at the Second Link - a move which the former government said it would consider at the start of the year.
He, along with local government exco chair Tan Hong Pin, also urged the need to promote public transport by cutting down on fees and adding more buses.
Johor expert Dr Francis Hutchinson, who leads the Malaysia programme at the ISEAS-Yusof Ishak Institute, agreed. 
"By increasing parking spaces in strategic locations, coupled by good quality bus services, for example, the transit time could be made easier and less onerous," he said, while proposing other "low-hanging fruit" such as increasing manpower at crossings at strategic times or making toll charges time-sensitive.
"AS LONG AS IT'S 1:3"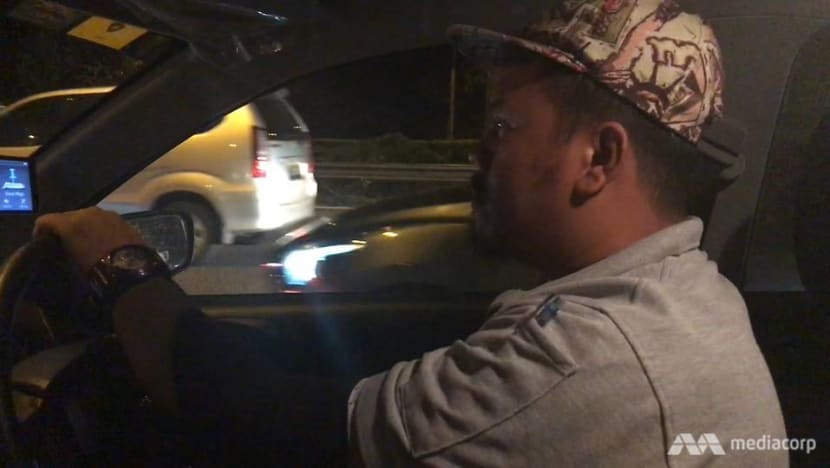 When he first started working in Singapore in 2009, delivery driver Arayani Aini would get severely worked up by the daily jams at the Causeway. These days, he's just numb.
"If I get angry, it's not at the congestion, because that's normal. I get angry at fellow commuters," said the 29-year-old. "They don't abide by the rules and don't work together to ensure everyone goes home efficiently. Sometimes motorcyclists enter the car lanes; sometimes car drivers use the motorcycle lanes; and sometimes lorries drive on the wrong lanes. If everyone has the right attitude, the congestion will be reduced."
Arayani's worst experience was during the long Easter weekend in April, when he left Singapore at 5.30pm and reached Johor at 1.30am - an astonishing eight-hour debacle that forced him to exit his car to stretch his legs.
"If the exchange rate falls to 1:2.1 or maybe even 1.9, I'll be prepared to reconsider. But as long as it's 1:3, I will continue working in Singapore," said the father of one.
Han, his fellow commuter, said this strength of the Singapore dollar against Malaysian ringgit was the main reason for a "huge surge" of his compatriots crossing the Causeway to find work, with some descending from other states to buy or rent houses in Johor Bahru.
Razali, however, said it was also about equal opportunity. "A lot of Malaysians are going to Singapore to work because it's all merit-based - if you do well and work hard, you will get your rewards.
"In Malaysia … we know it's always about cronyism, and who you know to get you into both government and private jobs. This was then and I hope with the new government, these kinds of things will stop," he said.
"Because given a chance, of course I would want to work in Malaysia and contribute to my country."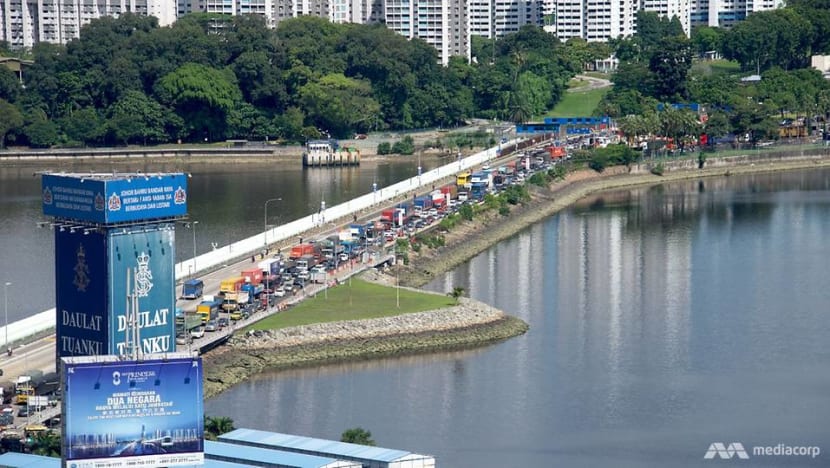 Johor chief minister Osman said he would not - and could not - prevent Malaysians from working in Singapore, but promised his government would "try to create something good", whether in terms of jobs, salaries or standard of living, for them to come back and serve their own country.
"Let's say a Malaysian is getting S$2,000 a month, about RM6,000. If we can get a job for them paying RM4500, a lot of them will be willing to come back," said assemblyman Tan. "Because when they work in Singapore, they are sacrificing their personal life, social life, time with children and family ... It will be worth it if they can work in Malaysia with a bit of a lower pay, but gain back all these other things."
Enticing Malaysians to return home to work is the "ultimate goal", said his colleague Puah. "But of course with Singapore's exchange rate, it's always better prospects there. Unless we bring it down, the economic side of things dictate themselves."
"Those things won't happen overnight," said Liew Chin Tong, an academic and former member of parliament who lost narrowly at the last election, but remains a key figure in the ruling Pakatan Harapan coalition.
"We hopefully will see some results within five years. And by that time Malaysians - especially Johoreans - can go to the polls at least knowing there are more jobs; better jobs; better-paying jobs," he continued.
"And perhaps the Malaysian economy will be in better shape, with the ringgit strengthened because we have better fundamentals, and eventually the number of people who're prepared to come back to work in Malaysia will be more than before."

This is the final part of a series looking at how the change of government in Malaysia is being felt in Johor. The first three parts discussed tourism, race-based policies and the role of royalty.