China faces structural mismatch in labour market as interest in manufacturing falls, amid record high youth unemployment
Fewer youths want to enter China's manufacturing sector, which could lead to shortage of workers in the industry in the future, even as urban youth unemployment hit record highs, reaching 21.3 per cent in June this year.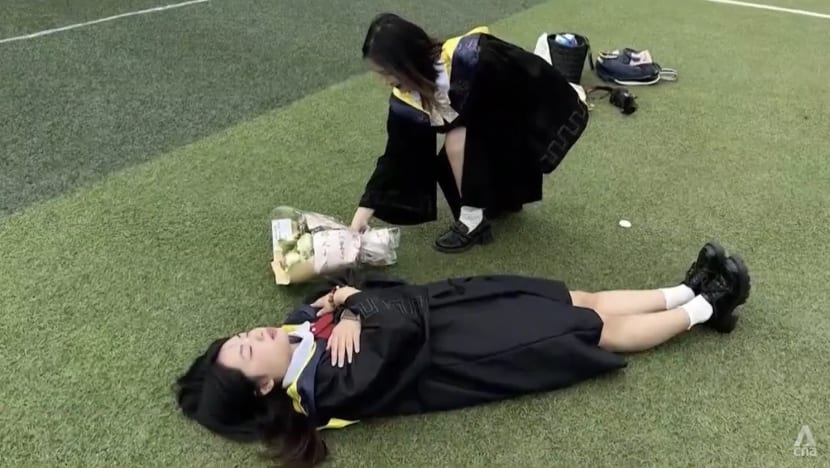 GUANGDONG: China is under pressure to create more jobs, as nearly 12 million graduates are set to enter the saturated job market this year.
The record high youth unemployment figure indicates slower growth momentum, but is also partly a reflection of a structural mismatch in the labour market, exacerbated by China's shrinking birth rate and an ageing population, according to analysts.
Urban youth unemployment has hit record highs, reaching 21.3 per cent in June this year.
As the country transitions towards becoming a developed economy, fewer youths want to enter the manufacturing sector, which could lead to shortage of workers in the industry in the future. 
Professor Zhang Jun, dean of the School of Economics at Fudan University, said that China is facing a long-term low wage problem. One way to address the labour mismatch, he said, is for wage growth to be linked to nominal GDP growth.
STRUGGLING TO LAND FIRST JOB
Posing as corpses in graduation gowns is a new trend among graduates on social media, as college graduation season sweeps through China.
According to the youth, it reflects the mood of their generation and the challenges faced in finding a job.
Mr Zhang Tao, a telecommunications engineering graduate from Chongqing College of Mobile Communications, told CNA: "This cohort of graduates is very large, and it's a bit difficult to find employment at the moment."
"The most popular buzzword is 'involution'. Because many people around you are definitely competing intensely, which may bring a sense of unnecessary anxiety. So perhaps these photos are one way to let go and relax," said Mr Yang Zhihao, an applied physics graduate from South China University of Technology. 
A record high of nearly 11.6 million Chinese college graduates are struggling to find their first job as they enter the job market this year.
Ms He Xiangling, a local lifestyle operations manager for an online media firm, graduated with a marketing management degree at the height of last year's COVID-19 pandemic gloom. 
"When I first came to Shenzhen, I searched for a month, but I couldn't even find a job as an operation assistant," she told CNA.
When she could not find her ideal job, she decided not to be picky and accepted an offer at an electronics factory. But she lasted only five months before calling it quits.
"It treats you like a pure worker robot, and doesn't treat you as a human being. It will be very uncomfortable there. If you stay for a long time, you will really lose your mind," said Ms He, who took a pay cut to work in an office job.
She has taken on two other jobs on the side to make ends meet, selling home-cooked desserts from a street side pushcart in the evenings, and filming and editing videos for clients on weekends.
DECLINING INTEREST IN MANUFACTURING
Ms Michelle Lam, Greater China economist at Societe Generale Corporate and Investment Banking, told CNA: "We've seen the declining intention for the young people to work in the manufacturing sector, which I think is sort of reflecting a structural problem (of) this mismatch of skills that we are seeing."
She noted that more young people want to work in the internet sector, but hiring within the sector has actually shrunk after the crackdown by the authorities in 2021.
China's Ministry of Education forecasts a shortage of nearly 30 million manufacturing workers by 2025, even as jobless rates soar.
The country's youths are now the most educated generation in its history, and many are choosing to pursue postgraduate degrees when they are unable to get gainful employment.
Ms Lam said higher wages and monetary benefits are the most important factors in drawing young people to work in manufacturing.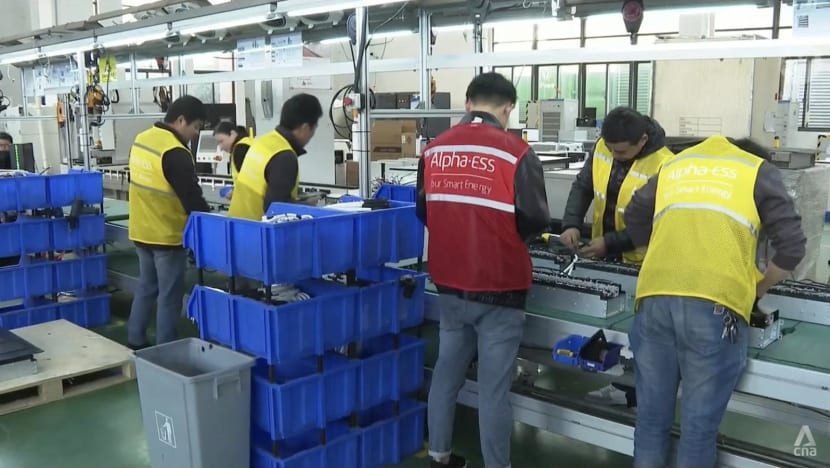 "At the same time, the manufacturing firms also face more intensive competition from the Southeast Asian countries," she noted.
"So I think there's also some limit in terms of how much the manufacturing wages can increase to attract the young people to go to work in the sector. I think the situation is going to get worse."
While factory work used to be a lifeline out of poverty in China, for the millions of youths, it is no longer worth the sacrifices.
Odd job worker Xiao Lin, whose career options are limited as he does not have a college degree, decided he would never set foot in a factory again after a short stint in one.
He worked on an assembly line in a Foxconn factory for a year in 2016, and told CNA that factories have many rules and regulations.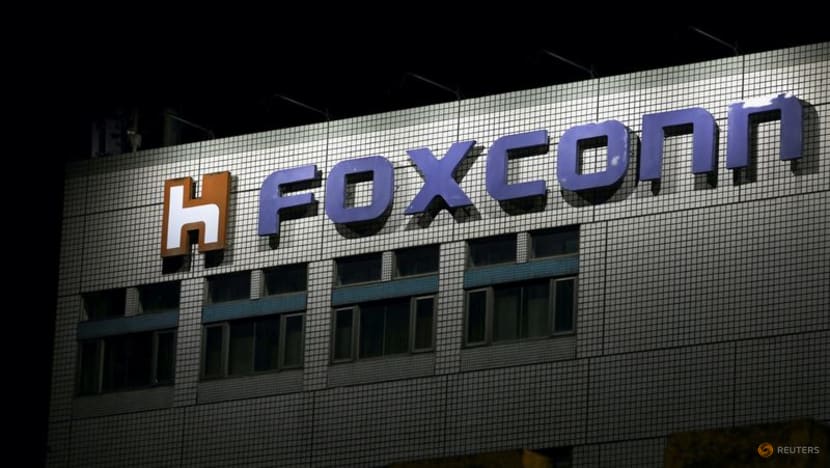 "For example, you're not allowed to use your mobile phone. You have to get permission to go to the restroom or take a break. You can only leave after clocking your time. This is factory work," he said.
"When I first came out to work, I went to a factory as well. Since then, I have done all types of work, but I don't want to go into a factory again."
Experts said that changing attitudes towards the job environment, exacerbated by the trends in China's population demographics, will create a long-term structural mismatch in its labour market.
They added that without higher pay and better working conditions, the Chinese government is waging an uphill battle against the changing expectations of youths towards employment.