China brides in Taiwan feel the heat over cross-straits tensions
About 400,000 women from China have migrated to Taiwan through marriage, accounting for more than 68 per cent of all foreign brides on the island.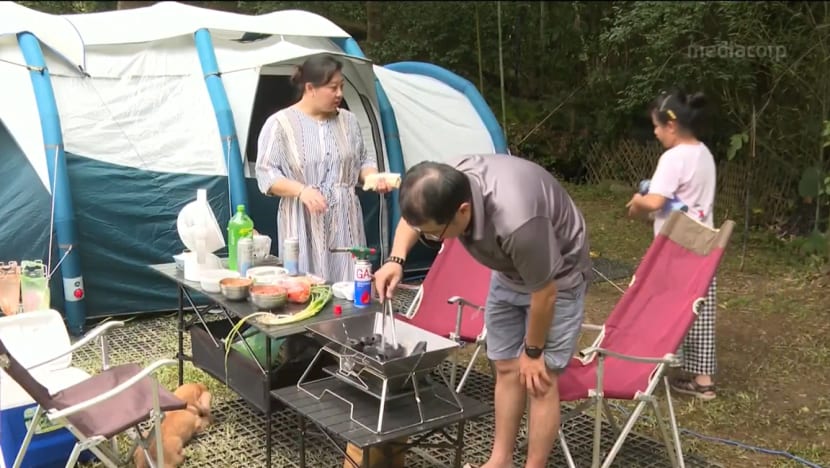 TAOYUAN: YouTuber A-Dan's videos showcase her daily life in Taiwan – camping trips with family, shopping in the local night markets, and lots of food.
But the 42-year-old from Shenyang in northeastern China, who is married to a Taiwanese, also spends a good portion of her videos addressing nasty comments by netizens who see her as a traitor.
As cross-strait tensions between Taiwan and China continue to heat up, China spouses like A-Dan are finding themselves in an increasingly impossible position to please both sides of the divide.
About 400,000 women from China have migrated to Taiwan through marriage, accounting for more than 68 per cent of all foreign brides on the island.
Some of these spouses, like A-Dan, have set up social media accounts sharing about their lives in Taiwan, and mainstream media coverage in recent years has put them under the spotlight. 
SOCIAL MEDIA VIDEOS SHOWCASE DAILY LIFE IN TAIWAN
A-Dan met her husband Yu Chi-Sheng more than a decade ago when he was doing business in China. The couple later got married and moved to Taiwan. They now have a 10-year-old daughter. 
A-Dan said she set up her YouTube channel after seeing content purportedly showing negative experiences of life in Taiwan on social media, and hopes that her real-life accounts can give her audience an authentic view.  
"I have seen a lot of videos on Chinese social media platforms that show false information about Taiwan," said A-Dan. "Like, Chinese brides here are being discriminated against, and that Taiwan is very backward, lagging behind China by 30 years. These comments do not reflect what I experience in Taiwan." 
Today, her channel on the video-sharing platform has 65,000 subscribers. 
COMMENTARIES DRAW IRE OF NETIZENS
Her videos are divided into themes, such as "Chinese wife travels Taiwan", "Chinese wife discusses Taiwan", and "Chinese wife loves life". 
One particular theme "Chinese wife discusses cross-strait", where she talks about the differences between Taiwan and China, often sparks heated discussions in the comments section. 
In one such video, she talked about her observations on the quality of government service on both sides of the strait. 
"I feel (Taiwan's government officials) are close to the public, but it's different in China. I find that amazing. The government officials are not so distant and detached from the ordinary people," said A-Dan in the YouTube video. 
However, commentaries like these would often incur the wrath of Chinese netizens, who have accused her of making positive comments about Taiwan to get views or sponsorships. 
"In Taiwan, I have been discriminated against by the Chinese," she said. "They are the ones who say Chinese brides are being discriminated against by locals. They say Chinese brides live at the bottom of the barrel here, but that's not true." 
Even videos not related to either side of the strait would draw flak from netizens, she said. "When I share on social media our travel experiences, I would get sarcastic comments from some Chinese followers. If I post a bowl of delicious beef noodles, I would be called a bootlicker," said A-Dan.
CROSS-STRAIT SPOUSES FEEL TORN BY CONFLICT
But as cross-strait relations continue to worsen and the rhetoric of a military conflict grows, A-Dan's identity as both Chinese and a Taiwanese resident has produced more complicated emotions than her frustration with online backlash. 
"I love my parents' home and I also love my in-laws' home. I love my life here in Taiwan, but I won't forget my roots and my home in Shenyang. My parents, family and friends are still there," she said. 
Many China spouses share the same sentiments, said Sally Hsu, who was from Shanghai and has lived in Taiwan for more than 30 years. 
Hsu heads the Taiwan New Residents Development Association, whose members are China women who married husbands in Taiwan. Despite relations at the lowest point in decades, Hsu said the community of Chinese brides is positive that the tensions will not escalate to war.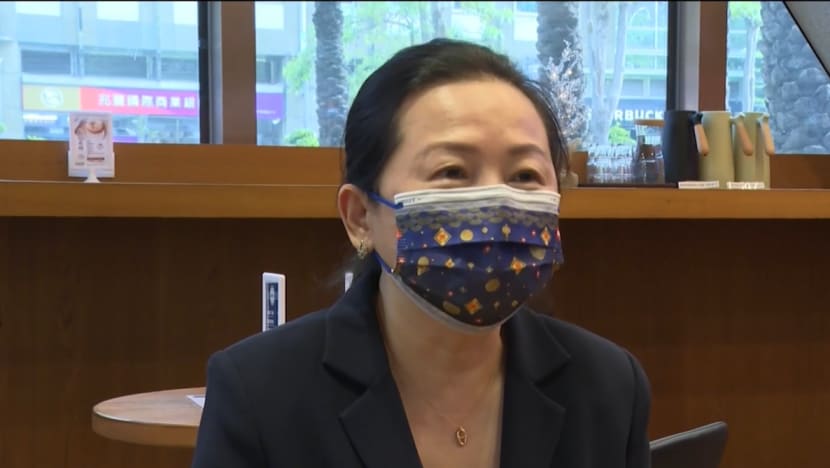 "Because China's leaders have said people on the two sides are brothers, so we don't think there would easily be war," the chairwoman of the association said. "Because blood is thicker than water, so I think there's little chance of war." 
Both Hsu and A-Dan said that they would continue to live in Taiwan, as they have families and children there. 
"After we got married and had children, I rooted myself in Taiwan. I have fully integrated into the society and I'm used to life here," said Hsu. "Especially with my children in Taiwan, I would not want to go back to China for retirement." 
The recent rise in cross-strait tensions has prompted A-Dan, who often visits temples to pay her respects to the deities and pray for her family's well-being, to add "peace" to her prayer list. 
"I pray for peace and stability across the strait so that people on both sides can live happily," she said.