Caught between US and China, how are ordinary Taiwanese responding?
The programme Insight looks at the impact of US-China tensions on life in Taiwan — from the economic pain its people must deal with, to the spur to learn combat skills.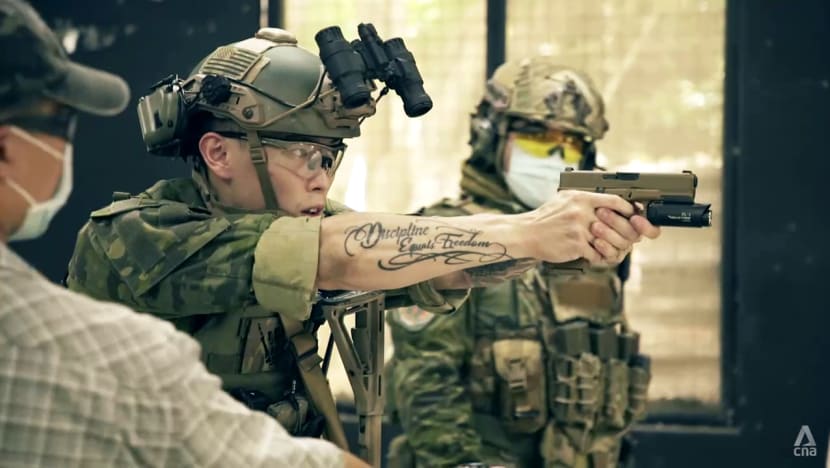 TAIPEI: When Speaker of the United States House of Representatives Nancy Pelosi visited Taiwan last month, many ordinary Taiwanese were excited.
They gathered to catch a glimpse of her flight landing on Taiwanese soil and filmed it on their mobile phones, noted Alexander Huang, Taiwanese political party Kuomintang's envoy to the US.
But there were other Taiwanese who felt differently. "They don't want trouble. They don't want tension or military threat (or) coercion that makes life difficult," said Huang.
Pelosi was the highest-ranking US official to set foot in Taiwan in 25 years. After her departure, China launched military exercises around the island it regards as a breakaway province to be unified with the mainland, by force if necessary.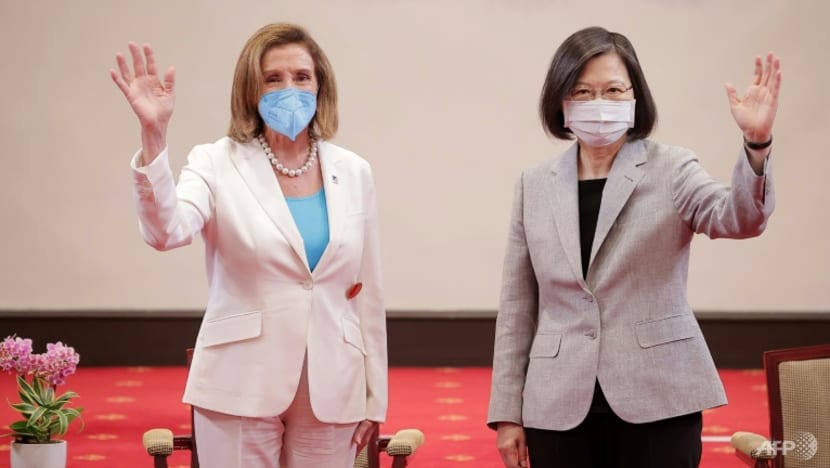 While Taiwan's relations with China have soured since 2016, when Tsai Ing-wen of the pro-independence Democratic Progressive Party (DPP) was elected president, the island of 23 million people also finds itself caught between two global powers increasingly at odds with each other.
The programme Insight finds out how some Taiwanese are responding — with actions that include signing up for private military training.
IT'S ABOUT THEIR WAY OF LIFE
For journalist Marcos Shiang, who spent more than three weeks covering the Russian invasion earlier this year, the similarities between Ukraine and Taiwan, and the lessons to be learnt, are plain to see.
Both Taiwan and Ukraine seek to safeguard their democracy, freedom and way of life in the face of "threats from a neighbouring country that's powerful and is an authoritarian regime", he said.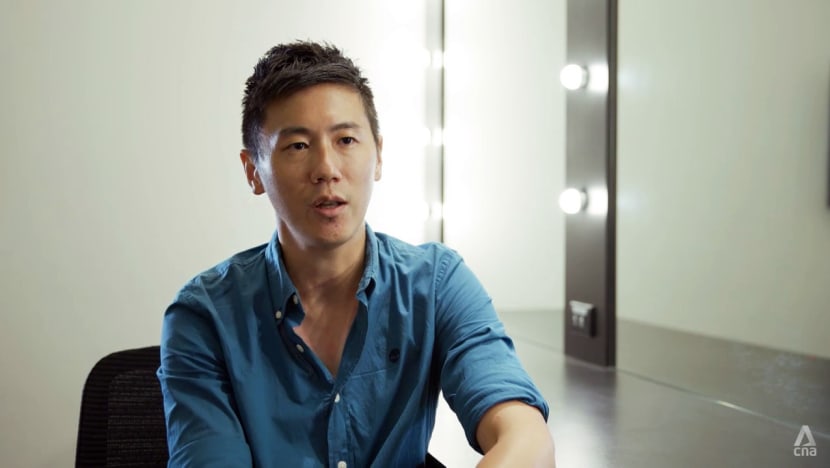 The Taiwanese government and civilians "can prepare ourselves (for the day) China … will invade Taiwan", he added.
After Russia invaded Ukraine, polls indicated that more Taiwanese believed an attack by China to be likely. China's military is nearly 12 times the size of Taiwan's, and its defence budget is currently close to 14 times larger than Taiwan's.
And the non-partisan Taiwanese Public Opinion Foundation found that more respondents felt the US was unlikely to send troops to defend Taiwan if China invades. From 28.5 per cent last October, the figure rose to 53.8 per cent in April.
This could be a reason why private military training company Polar Light Training has seen "two to four times" more people signing up since February to learn combat skills, such as moving in tactical formation and firing weapons, than before.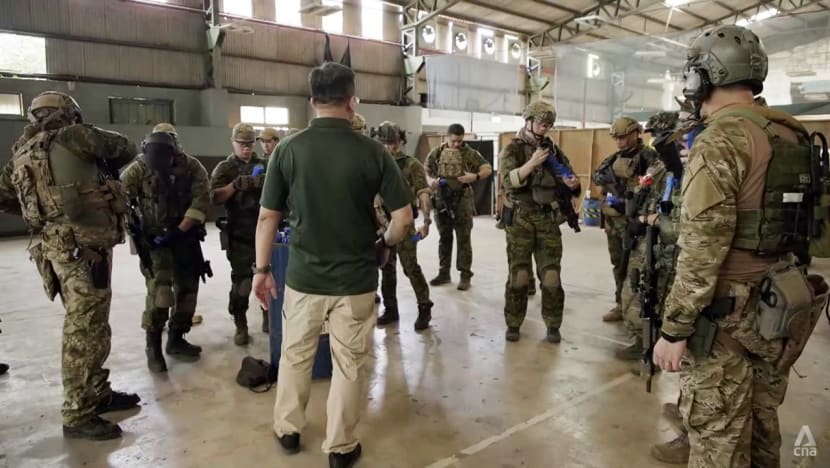 "When you're faced with possible danger, there'll surely be people who think that it's better to have some preparation," said Max Chiang, its chief executive.
One of those who signed up is personal trainer Chris Chen, 26. "We should do whatever we have to do. We have to fight, whether (or not) the US is going to help us," he said.
If they're going to help, we've got more time … more resources. But if not, we still have to fight for our home."
Young Taiwanese who say they are willing to fight if China invades cite a desire to maintain their way of life — not a desire for independence or love of the ruling DPP, according to political scientist Austin Wang.
WATCH: Why more Taiwanese are signing up for private military training (5:11)
"They notice the different way of life between the younger generations in China and in Taiwan," said the assistant professor at the University of Nevada, Las Vegas.
He reckons that what happened in Hong Kong is a factor. After pro-democracy protests there in 2019, Beijing passed a national security law in June 2020 aimed at tackling secession, subversion, terrorism and collusion with foreign forces in the territory.
This has resulted in many Taiwanese, especially the younger generation, lacking trust in "the promise offered by the Chinese government", Wang said.
SOUR TIES HITTING FARMERS
Nevertheless, there is a range of views in Taiwan on unifying with China.
In surveys conducted by the National Chengchi University's Election Study Centre, the bulk of people want to either maintain the status quo and leave the unification question to later or maintain the status quo indefinitely.
The two groups formed 57 per cent of respondents in the June edition of the survey.
WATCH: The full episode — US or China: Can Taiwan choose its fate? (44:59)
And fewer than 10 per cent of respondents want unification as soon as possible or a move towards unification while maintaining the status quo. They tend to be from the older generation, said Wang.
Maintaining the status quo would reduce uncertainty, especially for those doing cross-strait business, he noted.
Fish farmer Pan Chiung-hui, for example, was already badly hit during COVID-19 when China banned dining out, as she used to export most of her live fish, groupers, to China.
"There are fewer customers locally. For locals, owing to the higher pricing, giant groupers aren't very viable," said Pan, who operates outside Taipei. "During that period, there was almost no income for us. Very pathetic."
But the pandemic is not the only cause of disruption to trade: China has banned Taiwanese grouper imports since June, citing prohibited chemicals and high levels of other drugs found in the fish. Taiwan said the ban was politically motivated.
China and Hong Kong account for about 40 per cent of Taiwan's exports. After Pelosi's visit, China halted imports of Taiwanese citrus fruits and certain fish products. It also suspended the export of natural sand to Taiwan.
Analysts told Bloomberg it is unlikely, however, that China will suspend tech imports such as Taiwanese semiconductors, as it would be "very difficult" to find alternative supplies.
For its part, Taiwan has tried reducing its reliance on the Chinese market by expanding its trade and economic ties with countries such as Japan and the US.
Meantime, for farmers like Pan, who must shoulder the cost of keeping water pumps running and feeding her fish, robust cross-strait business will depend on a "healthy relationship" between both sides. She hopes for that while remaining neutral about unification.
NARROWING SPACE FOR STATUS QUO?
The state of ties with China and other countries will also impact the messages put out by Taiwanese politicians.
Taiwan's local elections will be held in November, and Chen Kuan-ting, the chief executive of think-tank Taiwan NextGen Foundation, said there is usually not that much attention on diplomacy or cross-strait relations, but "things are changing these days".
"The diplomatic achievements of … Tsai's administration might have positive effects (on her party at) the local elections," he said.
The Kuomintang, which was roundly defeated in the 2020 elections, has tried to shed its pro-China label.
On a visit to the US in June, its chairman Eric Chu declared, "We're a pro-US party, forever", even as he affirmed his party's support for engaging with China.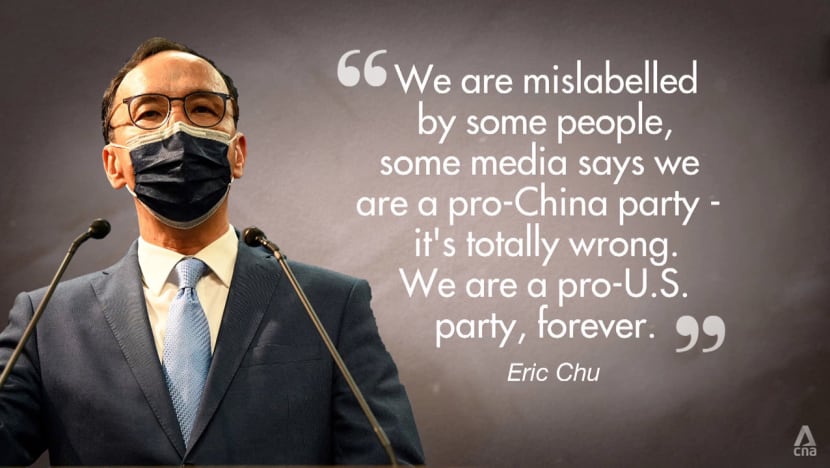 "We want to work with all liberal democracies," Huang, who is also the party's international affairs director, told Insight. "The difference is that we want to maintain a constructive, ambiguous but manageable and workable communication line with the other side.
"Our responsibility is to maintain peace and stability in the Taiwan Strait."
As for the DPP, it "won't accept any kind of invasion encroaching (on) our sovereignty", said deputy secretary-general Lin Fei-fan.
China and Taiwan are "not subordinate" to each other, said Lin, who led the 2014 Sunflower Movement that saw students and activists occupy the legislature over a trade agreement with China that they said would leave Taiwan vulnerable to political pressure from Beijing.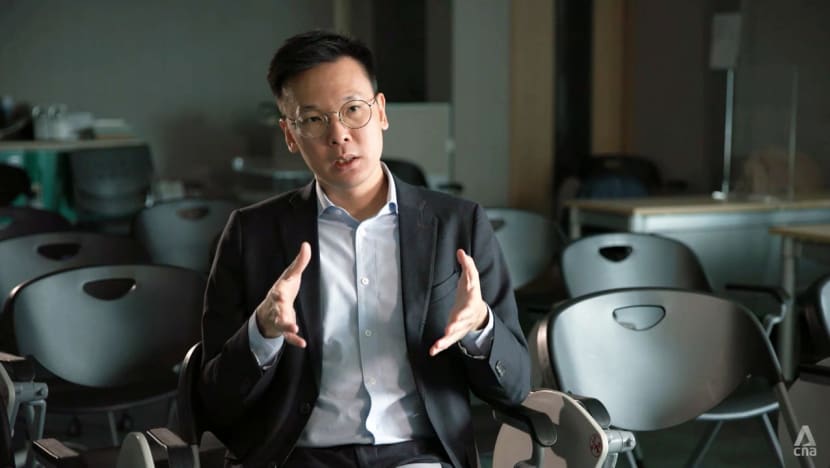 "We don't need to always put ourselves in the position thinking … we're a pawn of the two biggest superpowers," he added.
Wang, however, thinks "the space for maintaining the status quo for the Taiwan Strait (will) become smaller and smaller".
Part of Chinese President Xi Jinping's narrative about China's rejuvenation is that Taiwan "must be reunified" with China, noted Wang. "The Chinese government … won't let the status quo be maintained forever."
Watch this episode of Insight here. The programme airs on Thursdays at 9pm.