Nuclear question arises in East Asia as invasion of Ukraine, US-China tensions continue
Worries over a Taiwan contingency, North Korea and an assertive China have led South Korea and Japan to contemplate their security responses. The programme When Titans Clash takes stock of what's at play in East Asia.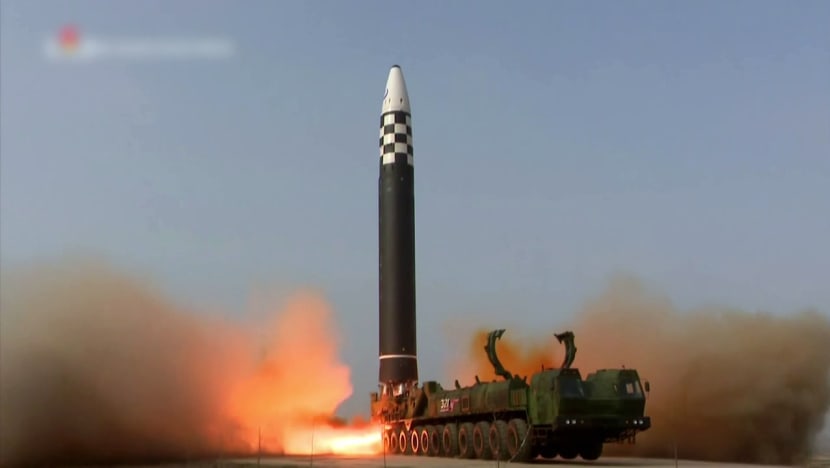 TOKYO and SEOUL: He was 11 months old when the United States dropped an atomic bomb over Hiroshima, Japan on August 6, 1945. Each year on the anniversary of the bombing, Yasuhiro Asaeda will head to the Hiroshima Peace Memorial.
His hope is that there will be no repeat of the tragedy. On its 75th anniversary, the survivor of the bombing told The Associated Press: "If the world could be peaceful, that would be the best."
But East Asia's peace is becoming uneasy, and the programme When Titans Clash examines the growing tensions.
For example, amid the worst military tensions between China and Taiwan in 40 years, Russia's invasion of Ukraine has prompted some analysts to question whether Taiwan is next.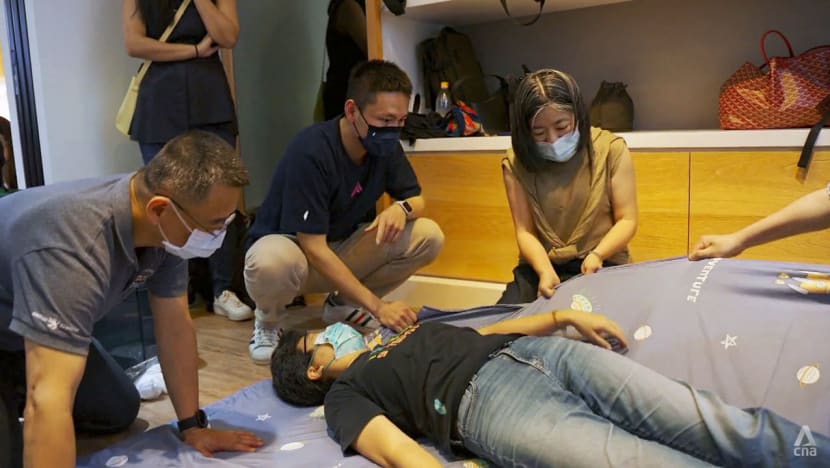 China has been sending more and more military jets into Taiwan's air defence identification zone since 2020 to signal dissatisfaction and keep the island's fighter fleet stressed.
This zone stretches beyond Taiwan's airspace, covering a broader area that Taiwan monitors for threats.
From this January to May, Taiwan reported 465 incursions by Chinese aircraft, an increase of nearly 50 per cent from the same period last year, according to Agence France-Presse's database.
The superpower rivalry between the US and China has also cast a shadow on Taiwan Strait tensions and other East Asian issues, including North Korea's nuclear threat as well as sour relations between Beijing and Tokyo, and Beijing and Seoul.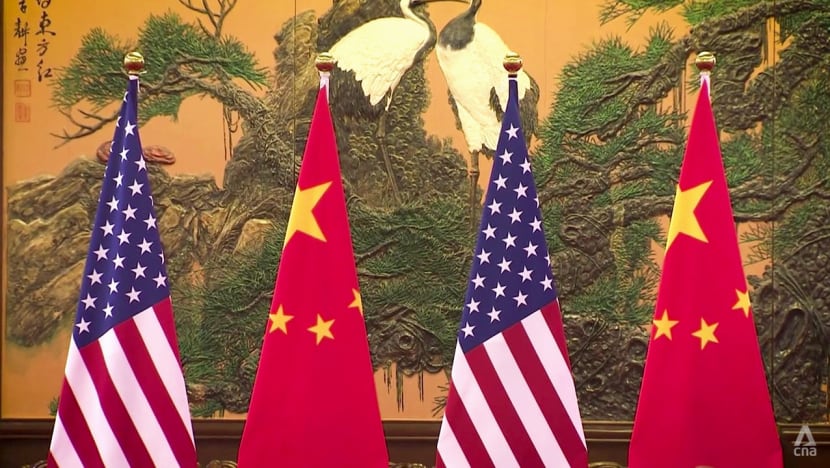 JAPAN'S DISTRUST OF CHINA, AND THE NUCLEAR TABOO
For Japan and South Korea, nuclear deterrence has become a bigger consideration in recent months, although any moves on that front would destabilise the region, said some experts.
Both countries come under the US' nuclear umbrella — its promise to protect them with its nuclear weapons in the event of a nuclear attack.
Days after Russia invaded Ukraine on Feb 24, however, former Japanese Prime Minister Shinzo Abe called on his country to consider hosting US nuclear weapons, saying the topic should be discussed without "taboo".
A similar arrangement exists within the North Atlantic Treaty Organisation (NATO), whereby Germany and some other non-nuclear NATO states store US nuclear weapons in their territories and maintain their own means of weapons delivery. This is known as nuclear sharing.
But Japanese Prime Minister Fumio Kishida, whose family's hometown is Hiroshima, is against the idea.
"It's unacceptable from the standpoint of adhering to the three non-nuclear principles," he said on Feb 28, referring to the principles of not possessing, producing or allowing the introduction of nuclear weapons in Japan.
Despite the government's stance, the ruling Liberal Democratic Party discussed nuclear deterrence and nuclear sharing internally the following month, Kyodo News reported.
The Ukrainian conflict's "take-home lesson to some Japanese politicians (is) that a nuclear deterrent may be an important way to push back against not only North Korea … but also push back against what the Japanese understand is the sort of Chinese behaviour in the East China Sea, South China Sea and across the Taiwan Strait", said Stephen Nagy, senior associate professor in the department of politics and international studies at the International Christian University in Tokyo.
China and Japan both claim a string of islands — called Diaoyu by the Chinese and Senkaku by the Japanese — in the East China Sea northeast of Taiwan. China and several countries also have rival claims in the South China Sea.
And one reason for Japan's "very sour" relations with China over the past two decades is the "serious challenge" from China in the Senkaku/Diaoyu dispute, said Yasuhiro Matsuda of the University of Tokyo's Institute for Advanced Studies on Asia.
The Chinese "sent their vessels into the contiguous zones of the Senkaku islands, and they're staying there all the time", said the professor. "They used to be non-equipped … but now they're equipped (with) weapons."
The Japanese government in turn has "sent a diplomatic demarche to Beijing every day", he said.
Among the Japanese, distrust of China is "very deep", whereas public sentiment is on the side of Taiwan. "Japanese affinity towards Taiwan is high … so I think it's quite natural for the Japanese people to worry about (the) Taiwan contingency," Matsuda added.
For its part, China has said the Taiwan issue has "nothing to do with Japan". Foreign Ministry spokesperson Wang Wenbin said China is "firmly opposed" to "individual politicians in Japan … arrogantly discussing China's internal affairs".
"Japan's war of aggression against China, its half-century-long colonial rule over Taiwan and its untold crimes against the Chinese people are serious historical crimes," Wang said.
"Recently, Japanese politicians have frequently made fallacious remarks relating to Taiwan and even overtly made remarks that violate their three non-nuclear principles. It fully reveals the dangerous trend of militarism in Japan."
SOUTH KOREANS IN FAVOUR OF NUCLEAR ARMAMENT
Over in South Korea, a new leader has said he wants to bolster his country's defence capabilities and strengthen cooperation with the US and Japan.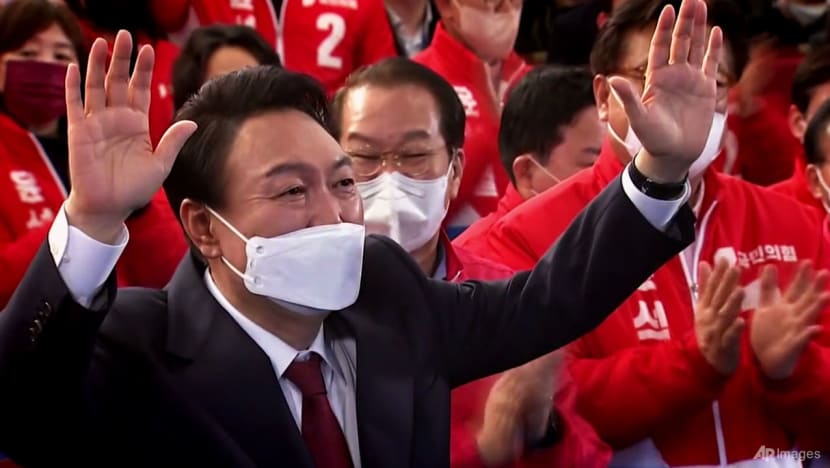 President Yoon Suk-yeol, elected in March, has taken a tough stance against North Korea compared to his predecessor, Moon Jae-in. He has said Seoul will discuss economic cooperation and offer economic support only after Pyongyang decides to denuclearise.
Last month, the US warned that North Korea could conduct its seventh nuclear test "at any time", something it has not done in five years. It has tested an unprecedented number of missiles this year, according to the US.
But South Korea's defence responses have led to scuffles with China.
In 2016, South Korea decided to deploy the US' Terminal High Altitude Area Defence (THAAD) missile system to counter the threat from North Korea. Beijing opposed this, reportedly because the system's radar could be used to spy on China.
Beijing retaliated by scrutinising South Korean conglomerate Lotte's stores in China, closing nearly half of them for safety violations. Lotte had swapped land with the South Korean government for the THAAD deployment.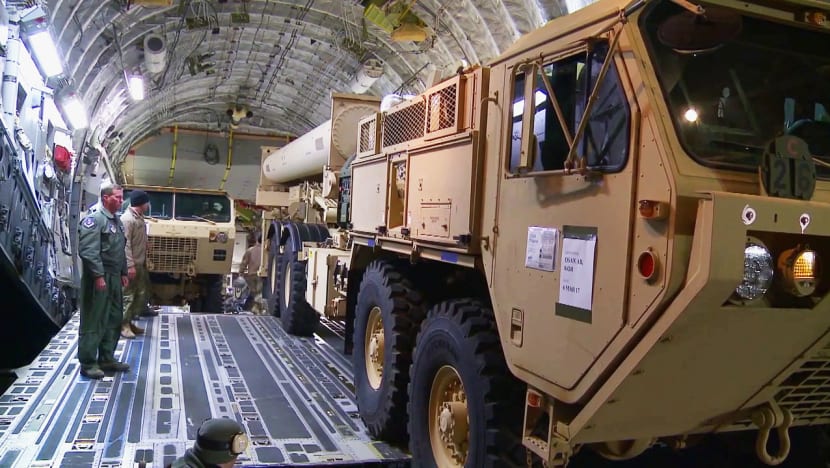 And in a wave of anti-Korean sentiment, some Chinese consumers boycotted Korean products as well as travel to the country. China continues to speak out against the THAAD deployment to this day.
If the Yoon administration buys a new THAAD battery, as he promised in the presidential race, "the Chinese are almost certainly going to return to the kind of economic punishment that they did before", said John Delury of Yonsei University.
But China's economic retaliation left a bad impression on South Koreans, noted the professor of Chinese studies. Making things worse are "chronic irritants" such as clashes between Chinese fishing fleets and South Korean coastguards.
There was also the traditional Korean dress, hanbok, being presented as one of China's ethnic minority costumes at this year's Beijing Winter Olympics.
"Each one of these incidents just slowly keeps tipping the (scales)," said Delury. "We've seen this in polling to indicate the general view of China, among the South Korean public, is increasingly negative."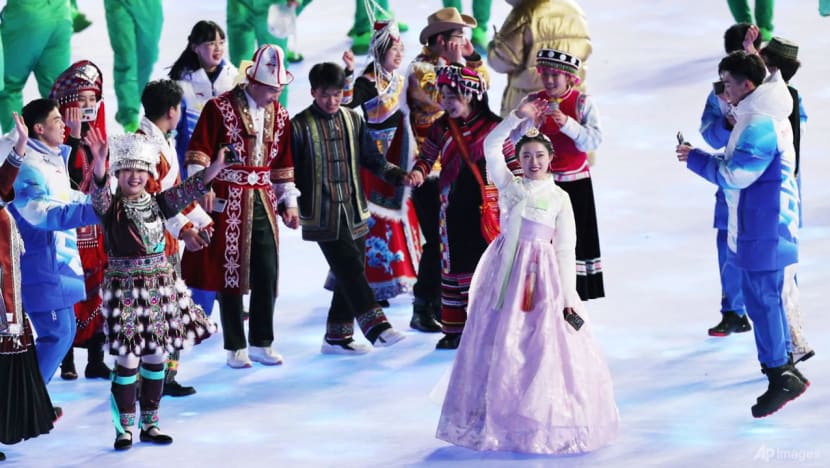 Public opinion has also shifted towards the country developing its own nuclear weapons, according to a survey conducted by the Chicago Council on Global Affairs.
Of the representative sample of 1,500 adults surveyed last December by the US-based think-tank, 71 per cent favoured South Korea developing its own nuclear weapons, while 56 percent supported a deployment of US nuclear weapons in South Korea.
Participants vastly preferred an independent arsenal (67 per cent) over US deployment (9 per cent).
"This shift in perceptions in South Korea, I think, was caused by the fact that there's no sign of improvement in denuclearising North Korea," said research fellow Lee Dong Gyu of the South Korean think-tank, Asan Institute for Policy Studies.
"Nuclear armament (of South Korea) can be a great military pressure on North Korea and China. But at the same time, it's highly likely to intensify military tensions and (the) arms race in the region."
Delury agreed, but he does not see Yoon's administration pursuing nuclearisation "right out of the gates", given that it would be a "highly destabilising" move for the region. "I'm not sure that really serves South Korea's interests," he said.
'LET SLEEPING DOGS LIE'
One bright spot in East Asia is trade.
China, Japan and South Korea are members of the Regional Comprehensive Economic Partnership, a free trade agreement (FTA) between the member states of the Association of Southeast Asian Nations and its five FTA partners (including Australia and New Zealand).
Despite security concerns about China, the Japanese recognise their neighbour as "the most important economic partner" in the region, noted Nagy. The Chinese government, especially at the local level, is also "very committed" to strong economic ties.
It's Japanese businesses that hire millions of Chinese in China. They provide technological infusion, human capacity building, and local governments in China welcome that investment."
This means both countries' leaders are "reticent to criticise" each other because they want to maintain strong economic relations, Nagy added.
Instead, "they (show) their displeasure through an increased number of vessels in and around Japanese waters, or in the case of Taiwan … circumnavigating Taiwan with fighter planes".
WATCH: The Taiwan (Japan & South Korea) contingency (46:34)
While observers see a shift to a bipolar world, with China and the US each building a network of countries to push back against the other, former Chinese diplomat Victor Gao said China is actually a champion of the current international order.
But Beijing dislikes it when any country tries to "dictate its will" or holds itself to be "possessing the total truth", added Gao, vice-president of the Centre for China and Globalisation.
Former Singaporean diplomat Kishore Mahbubani, who spearheads the National University of Singapore's Asian Peace Programme, has some advice to offer on how to maintain peace.
Even as the world undergoes major changes, East Asian countries must step up their diplomatic engagement and have "far more dialogues (and) face-to-face diplomacy", he said.
Also, the US must "let sleeping dogs lie" on the Taiwan issue "because the status quo has kept peace".
"There are very few predictions I dare to make in geopolitics very confidently. One prediction I make very confidently is that if the government in Taiwan declares that Taiwan no longer represents the Republic of China, but instead is an independent, sovereign state, China will declare war," he said.
"For all of us who want to prevent wars in this region, let's advise Taiwan to keep to the status quo."
Watch this episode of When Titans Clash here.