Xi Jinping's third term: Growing assertiveness in the South China Sea and what's on the horizon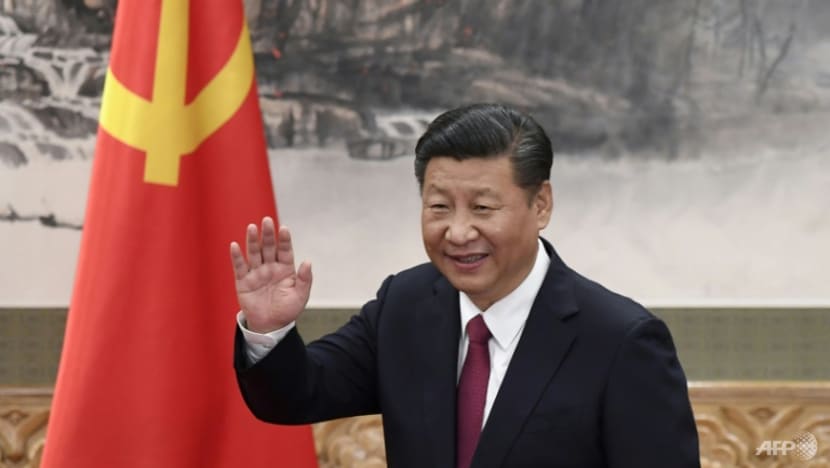 President Xi Jinping declared in November last year: "China resolutely opposes hegemonism and power politics." 
"(It) wishes to maintain friendly relations with its neighbours and jointly nurture lasting peace in the region and absolutely will not seek hegemony or even less, bully the small," the Chinese leader added.
He was speaking during a special summit to commemorate the 30th anniversary of dialogue relations between the Association of Southeast Asian Nations (ASEAN) and China.
His remarks came just days after Chinese coast guard ships reportedly blocked and deployed water cannon against two Philippine boats carrying supplies to troops at a disputed South China Sea shoal, forcing the latter to turn back.
China claims the majority of the energy-rich South China Sea, through which more than US$3 trillion worth of ship-borne trade passes annually.
Malaysia, Brunei, the Philippines, Taiwan and Vietnam have overlapping claims.
Under Mr Xi's leadership, China has adopted an increasingly assertive posture in the South China Sea. Over the last decade, it has embarked on massive reclamation projects and resisted diplomatic pressure after a tribunal in The Hague dismissed its territorial claims.
The South China Sea issue has also become a proxy for United States-China rivalry. Washington has mounted freedom of navigation operations through the disputed waterway, drawing Beijing's ire.
With Mr Xi set to embark on a historic third term during the 20th party congress starting this weekend, all eyes are on whether he would adjust his South China Sea policy, given the implications on regional stability. 
MASSIVE EXPANSION OF OUTPOSTS
China's expansive claims in the disputed waters preceded Mr Xi's time in top office. 
Beijing insists it has "historical rights" as Chinese activities in the South China Sea "dated back over 2,000 years".
It reaffirms its sovereignty claim and related rights in the vital waterway with a 1948 map of its administrative regions, which marked a "nine-dotted line" in the South China Sea. 
According to Dr Andrew Chubb, who is with Lancaster University's department of politics, philosophy and religion, China's ambitions to control its maritime periphery have been emerging since the early 2000s.
"Jiang Zemin introduced the concept of building China into a 'maritime great power', while Hu Jintao oversaw the crucial buildup of patrolling and coercion in the disputed areas between 2007 and 2012," he said.
"The island building began under Xi, but it is not clear that his predecessors really had the option to build massive artificial islands. That took a lot of dredgers, which took time to construct." 
Indeed, Mr Xi's South China Sea policy has been marked by a massive expansion of China-controlled outposts in the disputed waters.
The artificial islands constructed by China have turned once-precarious outposts on reefs that were submerged at high tide into more than 1,000 ha of reclaimed land.
Over the last decade, Beijing has built runways and harbours and deployed anti-ship cruise missiles to these artificial islands as a projection of its territorial claims. 
In July 2002, the Chinese government established Sansha City on Yongxing Island (also known as Woody Island) as a prefecture-level city under Hainan province. 
The city's jurisdiction encompasses much of the area within the nine-dash line, including more than 280 islands, shoals and reefs claimed by China.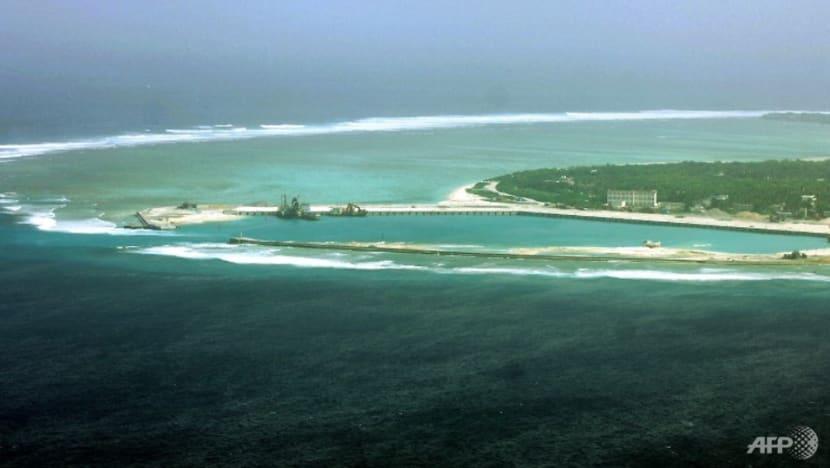 Massive reclamation works in the disputed waters and attempts by Beijing to show effective governance are seen as important strategies to legitimise its territorial claims. 
These efforts have been complemented by development of military hardware. 
In September 2012, China commissioned its first aircraft carrier, the Liaoning. It was an old Soviet model which was refurbished after being purchased secondhand in 1999.
In 2019, China commissioned its first domestically produced aircraft carrier, the Shandong.
The country's third aircraft carrier, the Fujian, was launched in June this year and is currently undergoing mooring trials. During such trials, vessels are typically moored at port and undergo onboard equipment and machinery tests.
Mr Ma Chao, head of the air support department of the Fujian aircraft carrier, was quoted as saying by Chinese media in late September: "In just 10 years, we have achieved the goal of the Liaoning aircraft carrier fleet navigating in the sea with combat capacity greatly improved and explored an aircraft carrier development path with Chinese characteristics."
The Chinese military has come a long way. In 2015, it reportedly had 255 battle ships. But in November last year, a Pentagon annual report noted that China now has the largest navy in the word, with more than 350 vessels. This figure is projected to increase to 460 in 2030.
In contrast, the US naval battle force is estimated to be 290. However, it has 11 aircraft carriers, a mark of its overall naval superiority.
The US has responded to Chinese assertiveness in the South China Sea by deploying its own military power on many occasions. American warships and military planes have travelled through the disputed waters on the basis of "freedom of navigation".
In mid-July this year, a US Navy destroyer sailed near the Spratly Islands. It was the second such "freedom of navigation" operation in a week in the South China Sea by the US.
China said that it had "driven away" the same ship, the USS Benfold, when it sailed near the disputed Paracel Islands earlier that week.
Other countries such as the United Kingdom and France have also conducted freedom of navigation operations in the South China Sea.
Dr Le Hong Hiep, a senior fellow with the ISEAS-Yusof Ishak Institute, pointed out that China's increased assertiveness in the South China Sea over the past 10 years was in line with its overall assertive foreign policy approach under Mr Xi's watch. 
"China's South China Sea policy over the past 10 years has been heavily shaped by Xi's personal worldview, which is characterised by his conviction that China has come of age and it is now time for China to step up and assert itself as a leading power on the global stage," he said.
He added that while China has achieved some of its goals, such as building and militarising its artificial islands, its attempts to dominate the South China Sea have increasingly been challenged by regional powers.
"If this trend continues, which is likely, it is unclear if China's own security in the South China Sea will be well served by its increasing assertiveness or not," said Dr Le.
2016 TRIBUNAL RULING A SETBACK FOR BEIJING
China's territorial claims met with a setback in July 2016, when an international tribunal dismissed its claims.
At that time, the Permanent Court of Arbitration at The Hague said there was no legal basis for China to claim historic rights to resources within the sea areas falling within the nine-dotted line.
The case was lodged by Manila in early 2013 during the term of then-president Benigno Aquino. In a July 2013 politburo meeting, Mr Xi reportedly declared that while China was peace loving, it "absolutely will not give up its legitimate rights, much less sacrifice its national core interests." 
China's position was that the tribunal lacked jurisdiction. It refused to participate and accept the proceedings.
Amid diplomatic pressure, Beijing rejected the ruling.
At that time, the Chinese Foreign Ministry stated that the tribunal's decision was invalid and had no binding force. It added: "China does not accept or recognise it."
Subsequently, the Philippines has been unable to enforce the ruling, with China's Coast Guard and its fishing fleet continuing to operate in the disputed waters.
Under president Rodrigo Duterte, Manila pursued warmer ties with Beijing, signalling that it was prepared to set aside the South China Sea issue in exchange for aid, loans and investment.
Since Ferdinand "Bongbong" Marcos Jr came to power in May this year, he has yet to fully spell out his maritime policy.
Last month, Bongbong was quoted as saying: "The position that the Philippines takes is that we have no territorial conflict with China. What we have (is) China claiming territory that belongs to the Philippines."
He added that Manila "will continue to work with China and other claimant states with the end in view of solving the issues involving the West Philippine Sea through diplomacy and through dialogue."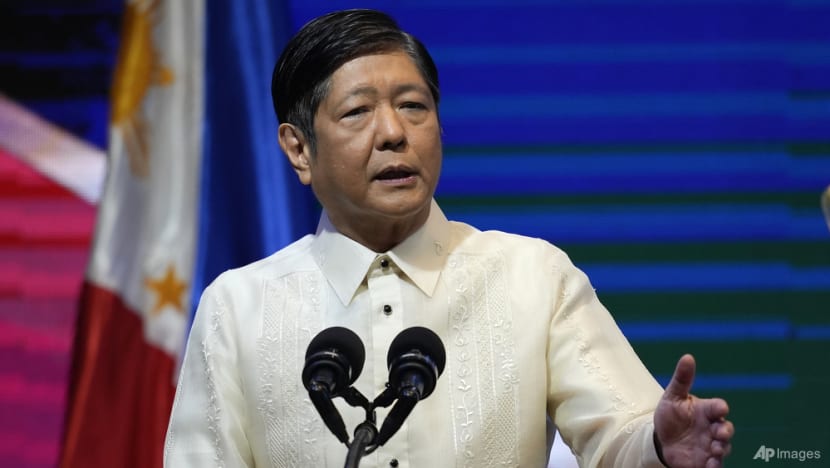 Dr Le of ISEAS-Yusof Ishak Institute said that timing was essential in determining the trajectory of events after The Hague ruling.
"President Duterte came to power and his government decided to put the ruling aside to mend ties with China. But now, the Philippines under President Marcos may view the ruling and its role differently," he said.
He said that China may face more difficulties in navigating its relations with the Philippines going forward, especially when it comes to the South China Sea issue.
"Although China is unlikely to cede what it has gained on the ground, the ruling remains a watershed development that will shape the South China Sea disputes against China's favour for years to come," said Dr Le. 
Dr Collin Koh, a research fellow with the S Rajaratnam School of International Studies (RSIS), said that the 2016 ruling does strengthen the hands of concerned Southeast Asian parties from the legal perspective.
"For example, based on this 2016 award, any of the Southeast Asian South China Sea parties may bring a case against Beijing at legal outlets such as ITLOS (International Tribune for the Law of the Sea) or ICJ (International Court of Justice), in the future.
"This does become a constraint on China. It may engage in lawfare, but the various Southeast Asian South China Sea parties and extra-regional entities have continued to keep this 2016 award alive so it would not be relegated to irrelevance."
LIMITED PROGRESS IN CODE OF CONDUCT NEGOTIATIONS
There have been attempts by China and various stakeholders in the region to dial down tensions and reduce risk of conflict, including via negotiating a Code of Conduct in the South China Sea.
Back in 2002, ASEAN and China signed the Declaration on the Conduct of Parties in the South China Sea, which set the stage for a formal code of conduct subsequently.
It was only in 2018 when both sides agreed to a single draft negotiating text for the code of conduct as a basis for negotiations.
At that time, Chinese Foreign Minister Wang Yi said that the code of conduct would be finalised within three years. Since then, progress has been slow partly due to the pandemic which prevented face-to-face meetings.
According to observers, outstanding issues include whether the agreement should be legally binding and the scope of its geographic and maritime activities, among others.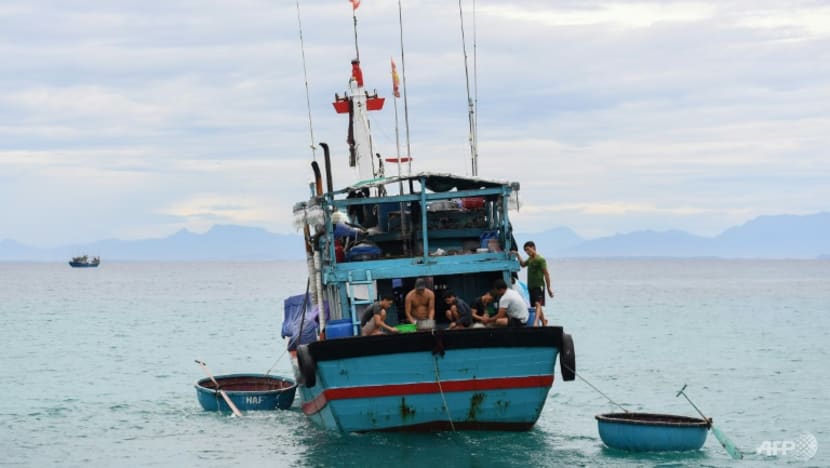 Dr Koh of RSIS noted that the pandemic has slowed down the negotiation process. While Beijing has been pushing for the finalisation of the code of conduct, not all ASEAN member states have been playing ball, he said. 
"The pandemic could have provided a convenient excuse for some of them to put the code on the backburner, for reasons that there are several teething differences that would take some time and effort to iron out among all 11 parties," he said.
"The pandemic exigencies back home would consume much of the governments' attention and the South China Sea issue served as nothing more than a distraction to say the least."
LOOKING AHEAD
During his speech to commemorate the 30th anniversary of ASEAN-China dialogue relations, Mr Xi quoted a Chinese proverb that read: "Distance tests a horse's strength and time reveals a person's integrity".
"China was, is and will always be ASEAN's good neighbor, good friend and good partner," he said, adding that China will continue to take ASEAN as high priority in its neighbourhood diplomacy and support ASEAN centrality in the regional political dialogue architecture.
The diplomatic speak aside, all eyes are on whether he would tweak his policy towards the South China Sea during his third term as the country emerges from the pandemic amid economic pressures. 
The world's second-largest economy narrowly avoided contracting in the second quarter, and looks set to miss its annual growth rate target of 5.5 per cent.
On Sep 12, Premier Li Keqiang said that China will continue to roll out phased policies to stabilise its economy with a focus on reviving consumption and boosting investment. 
For now, the signs are that Mr Xi may not deviate much from his existing South China Sea approach.
Dr Koh of RSIS expects a reinvigorated approach for the eventual finalisation of the code of conduct. 
"We will still see more or less the same – China continuing with its buildup in the South China Sea, continuing to challenge extra-regional presence in the area, continuing to engage in lawfare to gradually erode the South China Sea interests of its regional and extra-regional rivals, and to persist with maritime coercion," he said.
However, Dr Chubb of Lancaster University noted: "China is truly entering a new era when it comes to its economy – it is facing its first serious economic trouble for more than 30 years.
"In previous periods of turmoil like 1976 and 1989-90, its maritime expansion ground to a halt. So there is a possibility that the pattern will repeat. But diversion or rallying-around-the-flag by creating tensions in the South China Sea is also a possibility if Mr Xi feels vulnerable."