Getting young people 'gainfully employed' key to raising China's domestic spending: Analyst
China's private sector is central to its economy, employing about 80 per cent of the country's labour force.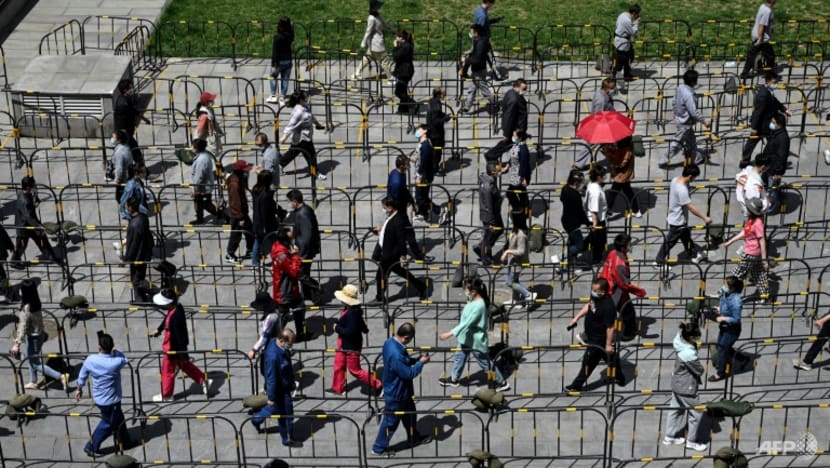 SINGAPORE: As China charts its economic course after lifting its zero-COVID targets, the private sector will play a central role in its growth strategy to raise domestic spending.
A key step is to get young people gainfully employed so that they can earn and spend while contributing to the local economy, in the face of slowing growth.
The two-day Central Economic Work Conference in Beijing, which ended on Friday (Dec 16), comes as China loosens tough COVID-19 restrictions that had battered the world's second-largest economy.
Beijing's signals are clear that the focus next year is to boost its gross domestic product (GDP), with an eye towards a 5 per cent growth or higher, said economists. 
At the conference, policymakers pledged to revive consumption and support its private sector, through favourable policies that encourage private enterprise growth and broader market access for foreign firms. 
They also singled out Internet platform firms, citing them as playing a leading role in job creation and raising China's competitiveness in the global market - a marked shift from recent years that have seen Beijing intensify regulatory scrutiny on these companies. 
There were also clear signs of a softening of tone on property market policies.
ROLE OF PRIVATE SECTOR
Mr Suan Teck Kin, head of research and executive director for global economics and markets research at United Overseas Bank, noted that China's plan to raise domestic demand is focused heavily on the private sector.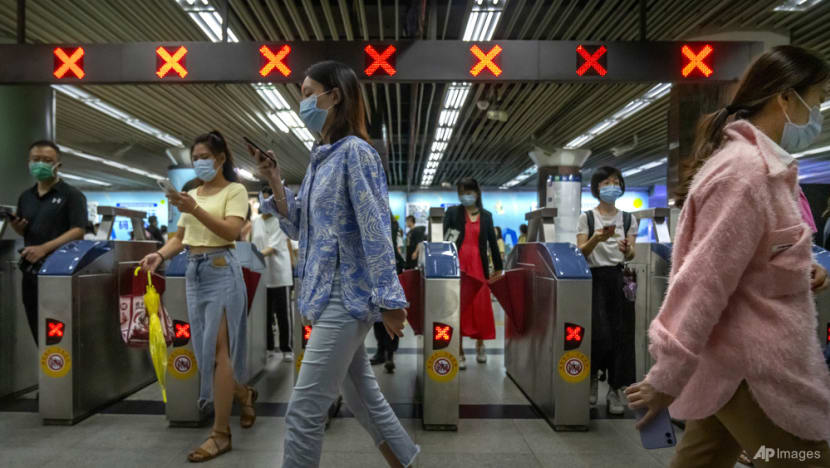 "Now if you're talking about domestic demand, it has to come from spending from the population internally. And in order to get the spending, you have to get employment going," he told CNA's Asia First on Monday.
"So one of the topics of discussion was on unemployment, and how to get the young people gainfully employed so that they can spend money."
Mr Suan emphasised the role played by the private sector in China's economy, with the sector employing about 80 per cent of the country's labour force and contributing some 50 per cent of revenue.
He added that China's state-owned enterprises too will have to undergo reforms, alongside the country's shifting policies towards foreign capital flows.
THE MONTHS AHEAD
It is "not going to be easy" boosting domestic consumption in the next few months, with a wave of COVID-19 infections expected, said Mr Suan.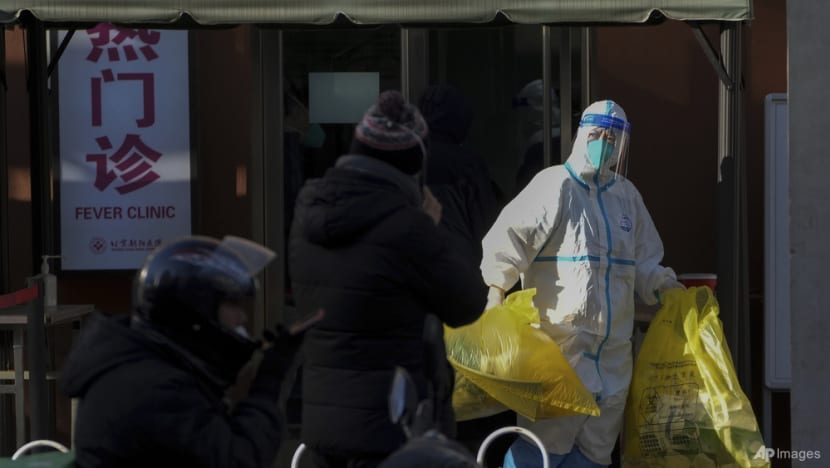 "In fact, there are reports that say the streets of some of the big cities are empty because people are more cautious," he said.
"So, you're going to have some challenges in the later part of this year and also the early part of next year as well. People are staying cautious (and) businesses are not operating at their full potential."
However, Mr Suan said that once China rides out the waves of infections, domestic spending will return again as businesses return to hiring manpower and people start to get more income and spending power.
"And that's where you are going to get domestic demand going. After all, you're talking about a 1.4 billion population in China. That is a very powerful engine once it gets going," he said.
Mr Suan added that the Chinese economic plan will see "some form of debt issuance just like the past two years", and also tax cuts for certain businesses.
China's debt to GDP is around 60 per cent, much lower compared to the US which is 100 per cent, said Mr Suan.
"There's quite a bit of room for China to scale up in terms of debt issuance," he said, adding that the policy still has to be "prudent".