China's road to reopening from COVID-19 could be 'bumpy': Analyst
Latest data suggest that the country's economic recovery will not take a smooth trajectory.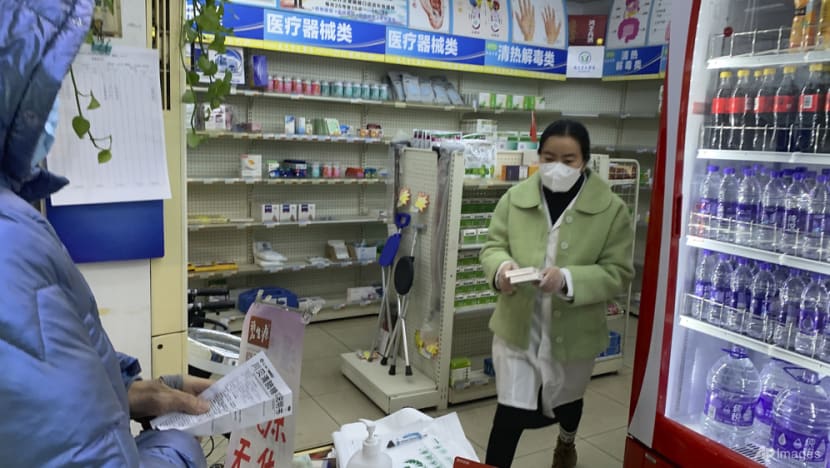 SINGAPORE: China may be loosening its tough zero-COVID policy, but the pivot towards economic reopening will be "a bumpy ride", said one analyst on Thursday (Dec 15). 
The latest data suggests that the country's economic recovery will not be smooth.
China's economy lost more steam in November as factory output growth slowed and retail sales extended declines, both missing forecasts and clocking their worst readings in six months, amid growing signs of surging COVID-19 infections. 
"What we have been seeing in the past few days is that the reopening is a bumpy ride," said ANZ's Greater China chief economist Raymond Yeung. 
"It is not very straightforward, so uncertainty will remain and risk will remain with the infection situation continuing to affect consumption and also whether the situation will be under control, especially in factories," he added. 
"Some of these manufacturers will also be affected because of the labour shortage and also people may not be able to come to work."
KEY GAUGES FALL SHORT OF ESTIMATES
Industrial output rose 2.2 per cent in November from a year before, slowing significantly from the 5 per cent growth seen in October. It marked the slowest growth since May. 
Meanwhile, retail sales fell 5.9 per cent, also the biggest contraction since May.
The social immobility has impacted the overall spending appetite, said Dr Yeung.
"Even though you're not locked down, you don't really want to go out. And that's been a major drag on the whole economy," he added.
Beijing's recent easing of strict COVID-related curbs comes after rare displays of defiance in some cities across the country and overseas.
China's zero-tolerance stance has been crucial at controlling the coronavirus spread, but the restrictions have weighed heavily on its economy, said observers.
Last Wednesday, China's State Council unveiled new guidelines towards loosening some restrictions. 
These include allowing home quarantine for asymptomatic and mild cases, and not restricting the public from buying non-prescription drugs from pharmacies to treat fevers, coughs and colds.
On Tuesday, the World Health Organization (WHO) said China is facing a "very tough" time as it dismantles its rigid zero-COVID policy and allows people to live with the virus, posing challenges for hospitals and ensuring people are sufficiently protected. 
The move has also stoked concerns that infections could spike.
ANZ said China's policymakers will want to boost domestic demand to counter the impact of a global slowdown.
OUTLOOK FOR NEXT YEAR
Global markets are now looking at China's reopening to gauge the outlook for next year. 
"Over the next two or three months, I think that the risks will continue to cloud the economy but overall, I do see that the GDP (gross domestic product) will be gaining," Dr Yeung told CNA's Asia Now. 
ANZ has hiked China's GDP forecast to 5.4 per cent next year, after the government adjusted its COVID-19 curbs. This is an upgrade from an earlier prediction of 4.2 per cent growth for next year.
However, much of the positive impact of normalisation will likely happen when the COVID-19 situation stabilises after the second quarter, said Dr Yeung. 
"I think the situation will continue to worsen in December and also in January, to some extent," he added. 
"We need to wait until the first wave of infections start to peak, probably in two or three weeks' time, before it comes back to normal, probably after the Chinese New Year."