China's exit from zero-COVID target planned for quite some time, talk of collapse unfounded: Observers
After easing its strict pandemic rules, China will now tackle its sluggish economic growth, along with geopolitical headwinds.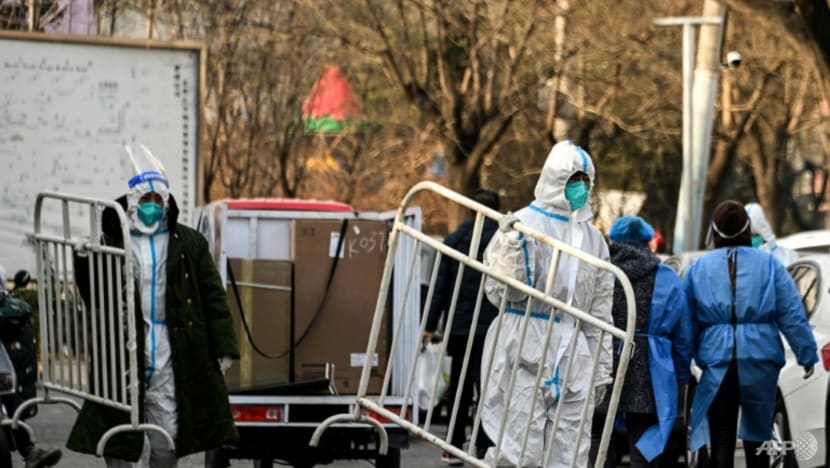 China's shift away from its zero-COVID policy had been in the works for a long time, despite the impression to outsiders that it may have just been a reactive measure, said observers.
China lifted its strict COVID-19 curbs earlier this month amid growing anger aimed at the Chinese Communist Party, with residents taking to the streets of major cities like Shanghai and Beijing, and calling for President Xi Jinping to step down.
Frustration has since turned to concern and uncertainty, as the country experiences a new wave of COVID-19 infections and deaths, following the easing of control measures. 
Apart from managing the latest outbreak, experts said that China will also be focused on addressing its sluggish economic growth, along with its geopolitical challenges, going into the new year. 
EXITING ZERO-COVID
Mr Ian Johnson, senior fellow for China studies at the Council on Foreign Relations think-tank, shared that there is "a lot of uncertainty" in China. His assessment is based on his conversations with residents, social media posts and news reports from the country.
"We sense that after three years of the government micromanaging people's lives and telling them every couple of days to go get a test or various things like that, suddenly there's this sort of void that a lot of people are in," he told CNA's Asia First on Wednesday (Dec 21).
He noted that there are concerns over the availability of medicine and food across the country.
Mr Einar Tangen, a senior fellow at Taihe Institute and chairman of Asia Narratives, said that China "moves very slowly" due to its bureaucratic structure and tremendous emphasis on planning.
He said that the country has so far been "very successful" in managing the virus domestically, keeping the official death toll figure below 6,000. 
He noted that this is unlike in the US where there were "disastrous results", as they did not have a plan in place.
"I actually live in Beijing, and have a fair amount of travel within China. I can tell you that there are always little pockets of areas where there's going to be problems. But overall, everyone I've talked to (and) everything that I've seen, indicates that it's been a very smooth transition," said Mr Tangen.
"China's accomplished exiting at a time when the virus is less lethal, and I think that's historically how they'll be remembered."
MANAGING PROTESTS
Mr Tangen said that China's easing of regulations had been planned for quite some time and that authorities were just waiting for the right moment.
"Keep in mind that they (the authorities) didn't just suddenly say, 'Oh, we are going to switch'. Early last year after the last Chinese New Year, they started building in earnest many emergency beds in third and fourth tier cities, in smaller, more remote areas of China," he said.
"Obviously, from our perspective here, what was the real catalyst was the World Cup," he said, adding that Chinese citizens who saw spectators in the stadiums without masks and hugging each other freely, felt they were missing out on a "return to normalcy".
"There was a lot of frustration, but as soon as the government lifted all of these things, there was a lot of concern," he noted.
He also emphasised that the allegations of long lines at clinics and hospitals being inundated are "completely false".
"There's obviously a continued disinformation campaign to make it look like things are about to collapse in China," he said. "The China collapse theory has been around for 25 years, and each year it's been wrong."
ON TAIWAN
Mr Johnson said that US House Speaker Nancy Pelosi's visit to Taiwan in August had set a precedent for future House Speakers, regardless of their party, to make the "mandatory" visit as a show of support for the island.
"I think this was one of those cases where the Biden administration probably didn't want Pelosi to visit, but didn't feel in the current climate in Washington, where there was a bipartisan consensus against China, that they didn't feel they could speak up and ask her not to go. And so she went," he said.
He noted that while unprecedented military activity followed the visit, it was "relatively limited" and died down after about a week.
"I think China made its point. Nothing untoward happened. There were no planes shot down or ships sunk, or anything like that," he said, adding that it remains a "worrying" development for Beijing and those in Washington who are seeking better ties.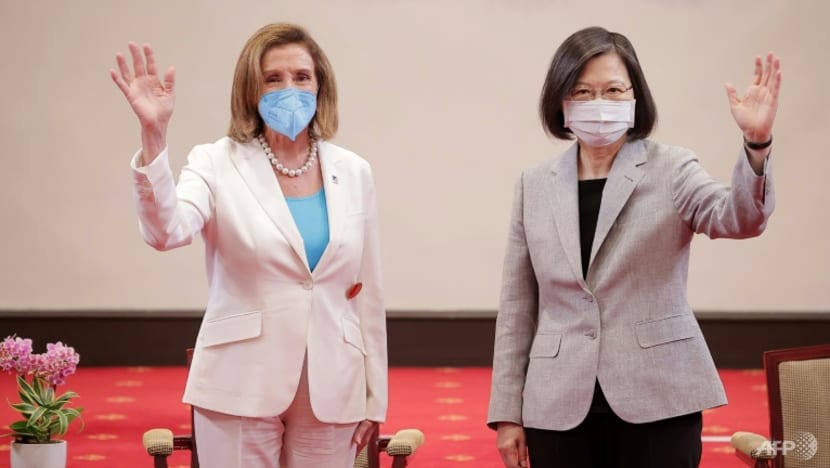 ON THE ECONOMY
The recent shift of focus towards the private sector as a key part of China's economic growth strategy is more of a "tactical adjustment" instead of a change in the leadership's thinking, said Mr Johnson.
China's two-pronged approach is to have domestic consumption drive the economy, while also attracting foreign investments through its markets and production capabilities.
Mr Johnson said that President Xi and his party have over the decades shown a "certain amount of pragmatism" and know that economic growth is important.
"In China, just like in other countries, people are most affected by their wallets and their livelihoods. And so they (the party) realise they have to get back on track. Getting rid of zero-COVID is part of that, for sure," he said.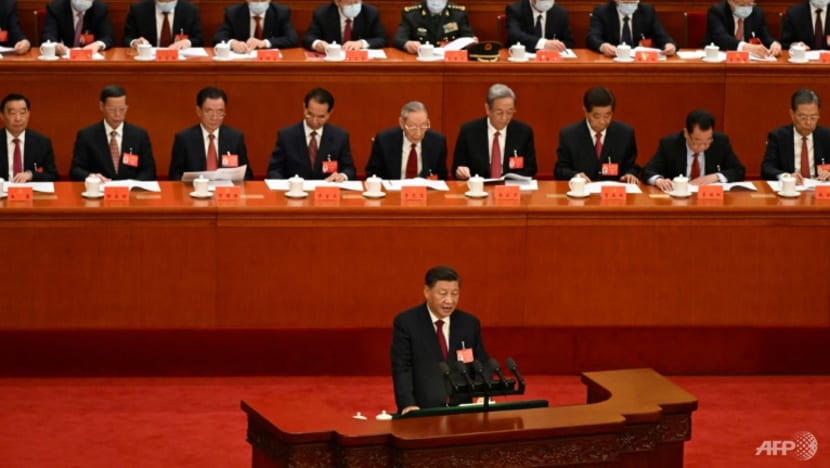 "I do think they want to get things back on track, but I don't think you're going to see Xi Jinping morph into some sort of rabid free marketeer," said Mr Johnson.
"I think he's still a person who believes that growth will come through increased and more efficient use of capital that the state can help guide, and I think that's probably still the overall view in the leadership."
Mr Tangen said that China's economic principles remain a mix of socialism at the higher level and capitalism at the lower level.
"Everyone likes to think of China as being driven by personalities. To a certain extent it is, but not to the same extent that you see in democratic societies where it's about popularity and election and things like that," said Mr Tangen.
"The one party problem is always there. There's no place to hide. You can't say what's the other guy's fault. So they tend to be cautious and sometimes overly so."