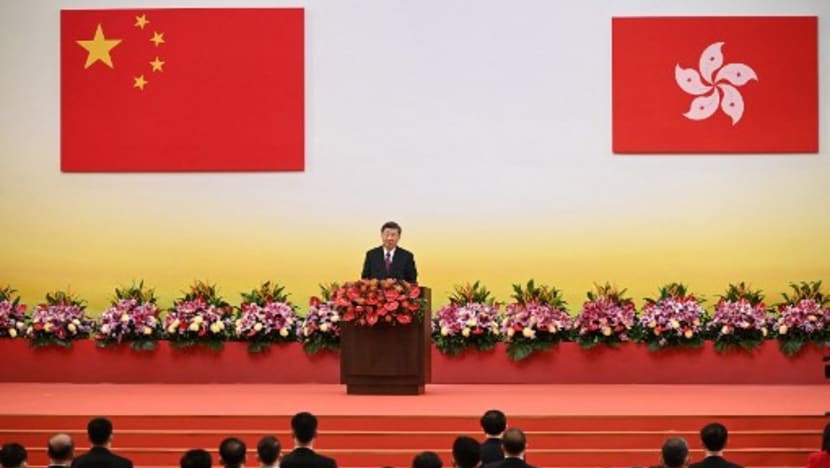 HONG KONG: Chinese president Xi Jinping said there is "no reason" to change the One Country Two Systems model under which Hong Kong is governed, in a speech to mark the 25th anniversary of the city's handover to China.
The model is "such a good system, has no reason at all to change, and it must be upheld in the long run," Xi said on Friday (Jul 1). He added that everything Beijing had done was "for the good of Hong Kong".
Xi spoke after presiding over the inauguration of Hong Kong's new chief executive John Lee.
The Chinese leader said he expects the city's new leadership to ensure stability and harmony.
Watch his speech in full:
Handover celebrations started at 8am when officials gathered next to Victoria Harbour for a flag-raising ceremony in blustery conditions as the city experienced its first typhoon this year. Helicopters flew over the harbour dangling the flags of China and Hong Kong.
Xi did not attend the flag-raising event, with media reporting that he stayed overnight across the border in Shenzhen after arriving in Hong Kong on Thursday.
This is the Chinese president's first visit to Hong Kong since 2017 when he swore in the city's first female leader, Carrie Lam.