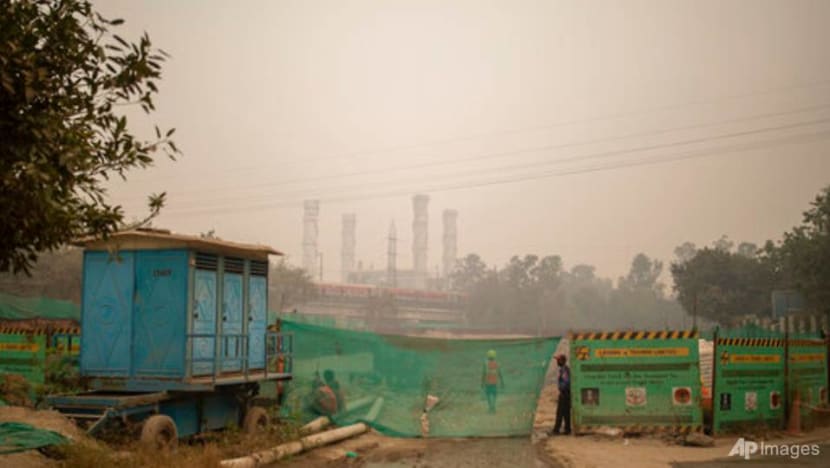 MUMBAI: Air quality in India's capital New Delhi remained in the "severe" category for a third day on Saturday (Nov 7) due to increased stubble fires and vehicle emissions, the country's main environment monitoring agency said.
The Air Quality Index (AQI) in Delhi state stood at 441 on a scale of 500, indicating "severe" conditions that are hazardous, according to the federal pollution control board's guidance.
Delhi's air pollution typically worsens in October and November due to farmers burning off stubble, and on coal-fired power plants in surrounding states and traffic fumes.
The throat-burning smoke regularly turns the city of 20 million people into the world's most polluted at this time of the year.
This year's haze, however, comes as New Delhi battles a new surge in COVID-19 infections, and health experts fear that if the air quality continues to worsen, then people with chronic medical conditions could become more vulnerable.
The air quality has worsened due to the unusually high fire emissions, and no quick recovery is expected unless a drastic reduction in fire counts takes place, SAFAR, India's main environment monitoring agency, said in its daily bulletin.
"Air quality is forecast to stay at the severe to the higher end of very poor category for the next two days," it added.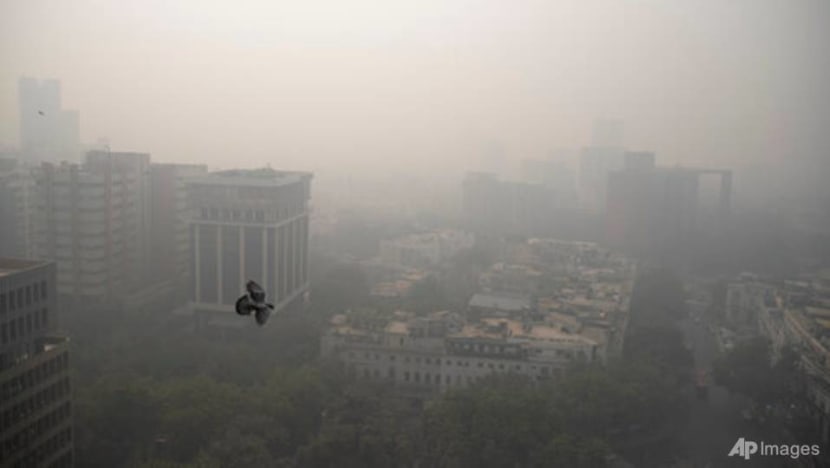 "We are already registering more infections after the air quality started to deteriorate. I fear things will only get worse from here on," said Arvind Kumar, a chest surgeon in New Delhi.
India has reported the second most coronavirus infections in the world after the United States, with more than 8.4 million confirmed cases and nearly 125,000 deaths. The number of new daily infections reported across the country has slowed since mid-September, but New Delhi has recently seen a new surge.
COVID-19 cases have increased in Delhi due to the ongoing festival season with a record 7,178 cases reported in the state on Friday, the highest by any state on the day.
With fears growing about rising infections, New Delhi chief minister Arvind Kejriwal on Thursday banned firecrackers from being used this month during Diwali, the Hindu festival of light.
"The corona situation is worsening because of pollution," he said.
Swadeshi Jagran Manch, a nationalist group close to Indian Prime Minister Narendra Modi's party, said green crackers made locally by nearly a million employed in the factories should be allowed at Diwali, the biggest festival for Hindus, instead of a blanket ban that will destroy the domestic industry.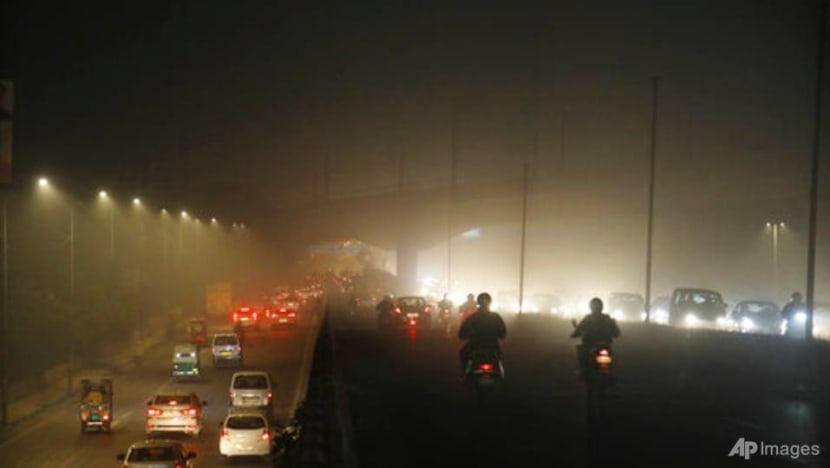 Xiao Wu, a researcher at Harvard University, said emerging research suggests that pollution exposure could increase the severity of coronavirus infections.
"The relationship of long-term air pollution and COVID-19 indicate adverse health impacts that make people prone to the infection," Wu said.
He said extended exposure to severely polluted air can cause chronic lung inflammation which could leave people more vulnerable to the coronavirus.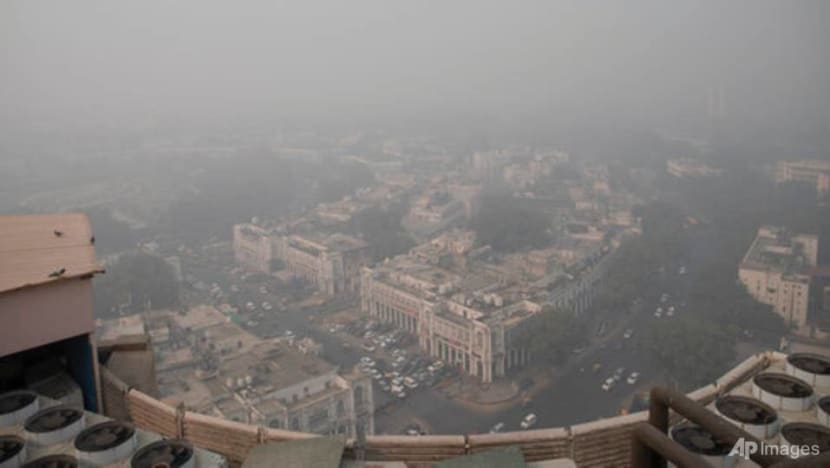 The link between air pollution and worsening COVID-19 cases remains mostly theoretical at the moment. But several researchers have said that in addition to factors such as mask wearing, social distancing, population density and temperature, dirty air should also be considered a key element in coronavirus outbreaks.
Recently, India's National Centre for Disease Control said New Delhi is likely to report about 15,000 new COVID-19 cases a day in the winter, in part because of the prevalence of respiratory illnesses during the season resulting from toxic air.
New Delhi's air pollution woes aren't new.
Every winter season, air pollution levels in the capital soar to dangerous levels and dark yellow haze blankets the city for months. What makes things worse is the burning of crop debris on farms in neighboring states, which sends up huge clouds of smoke that drift toward New Delhi.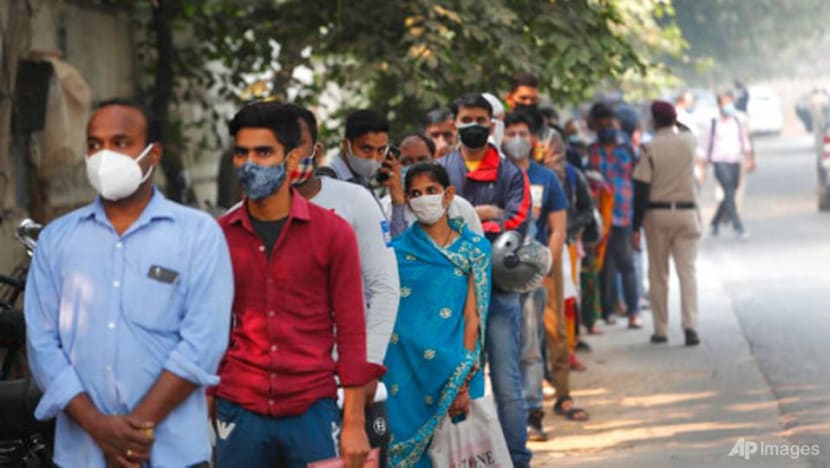 The New Delhi government has been doing more this year to fight air pollution by setting up a war room to track hot spots, using huge anti-smog guns that spray high pressure mist to help dust particles settle, and reducing smoke caused by agricultural burning.
But many say it is not doing enough.
"Our government only wakes up at the time of emergency. We don't want a quick-fix solution," said Bhavreen Kandhari, a New Delhi environmentalist.
Download our app or subscribe to our Telegram channel for the latest updates on the coronavirus outbreak: https://cna.asia/telegram​​​​​​