Despite global criticism, Myanmar's Rakhine strategy retains strong domestic support
As the global community continues to put pressure on Myanmar to stop the violence in Rakhine State, Channel NewsAsia speaks to ordinary Myanmar citizens about their take on the situation.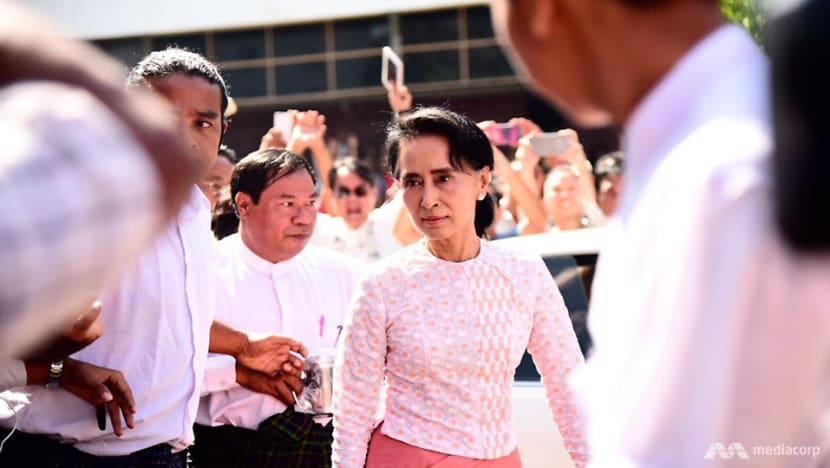 YANGON: While there has been widespread global condemnation of the violence taking place in Myanmar's Rakhine state, many ordinary people in the country are standing solidly behind the government and State Counsellor Aung San Suu Kyi.

From world leaders to Nobel peace laureates and rights activists to analysts, a chorus of powerful voices has criticised what has been happening in northwestern Rakhine, where scores of people have been killed and hundreds of thousands more displaced, as government forces carry out "clearance operations" following a deadly attack by the Arakan Rohingya Salvation Army (ARSA) in August.

But on the streets of Yangon, the consensus view appears to be that the world does not fully understand the situation and that international criticism of the Myanmar government is misplaced.
"Myanmar people think the criticism is not based on true information about the Rakhine crisis," Min Thant, a senior editor of local news publisher Eleven Media, told Channel NewsAsia.
Citing Aung San Suu Kyi's speech on Tuesday (Sep 19), where she claimed more than half of Muslim villages in Rakhine are "intact", he urged foreign media to speak to the remaining Muslims and balance their reports.
His view was supported by Thein Aung, a taxi driver in Yangon: "Given what the global community is saying, they don't know the real situation. They just heard about it". 
However, the alleged misinformation is not the only reasons for local resentment against international intervention in conflict-ridden Rakhine. 
Newspaper seller U Moon said it should be remembered that those who have fled the country were, in effect, visitors in the first place.
"As far as I know, there were no Bengalis in Myanmar before. But now, they are here because they've illegally crossed the border into the country."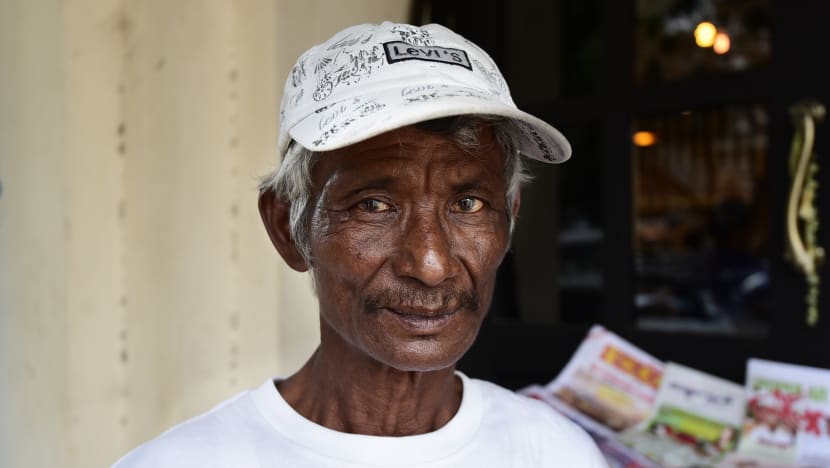 That was a widely held view among people that Channel NewsAsia spoke to. U Moon added that the international criticism against Myanmar's government is unfair.

"I think it's unfair and shouldn't have happened. Our government is doing good things, for example, giving out humanitarian assistance. So it's not right for the international community to put pressure on them. They are wrong. Ethnic Rakhines are suffering and affected as well."
NO ROHINGYAS, ONLY BENGALIS
The violence in Rakhine has been largely directed towards a certain group of Muslims - a minority of about 1.1 million people known by the world as the Rohingya.

In Buddhist-majority Myanmar, however, they are commonly known as "Bengalis" - a term suggesting that they are illegal immigrants from neighbouring Bangladesh. 
While their plight attracts deep compassion from Muslim communities worldwide, in Yangon, not so many Muslims seem to look at the situation along religious lines.
Taxi driver Myint Soe, a Muslim, said the population of Rohingya Muslims has increased: "We need to fight back, right? Personally, I can't really trust any news reports, either local or international. One side may lie and I can't tell which one is lying. Still, I very much respect and feel optimistic about Aung San Suu Kyi."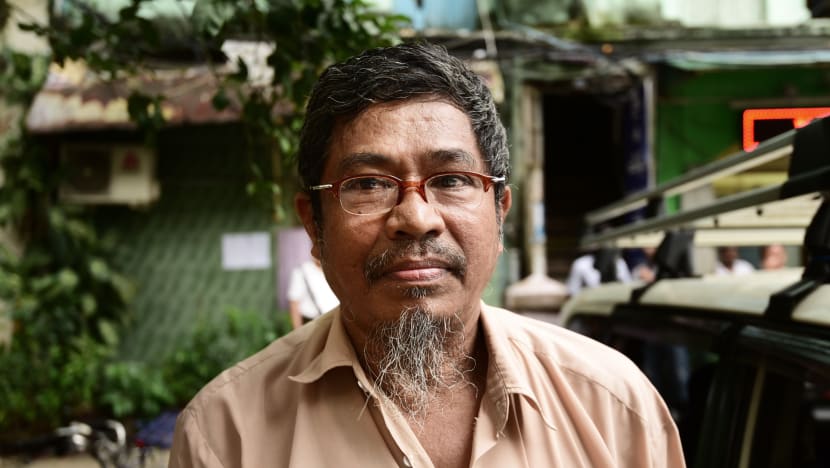 DVD seller Hla Hla Win, who is also a Muslim, noted that there are different perspectives on the issue while also calling for peace.
"People say different things. It is natural for different countries to have different opinions. I think the situation will improve if all the countries join hands to work together. Everything can be successful if we continue to do it little by little. I want everything to progress in peace and all religions to be friendly. As a national leader and State Counsellor, Mother Suu will do her best and think her best. That's what I hope."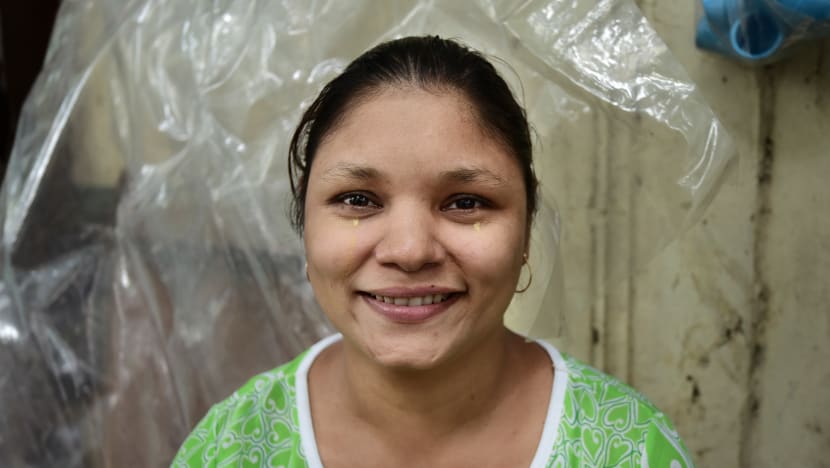 In Yangon, people have placed great trust in their government. Street vendor Lwin Lwin Aung is among those who believe the leaders are handling the situation in Rakhine well.
"I really admire the efforts of our commander-in-chief and national leader to resolve the Rakhine crisis. The international pressure is unacceptable."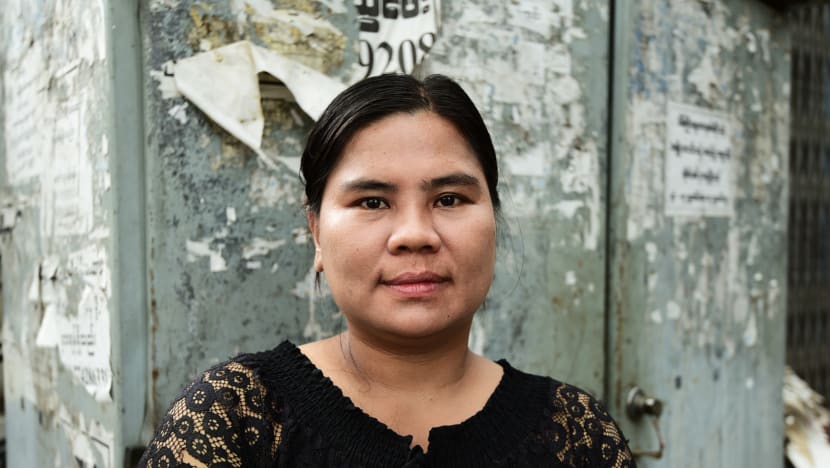 NO SYMPATHY FOR ROHINGYAS
Despite the reports of violence against the Rohingya, many people in Myanmar reserve their sympathy for the ethnic Rakhine, who they regard as fellow Myanmar nationals.

"They are saying Muslims have been killed. In fact, most ethnic Rakhines are suffering," U Moon told Channel News Asia.

Unlike the other 135 ethnic groups in Myanmar, Rohingya Muslims are not recognised by the government as such, despite their existence in the country for generations. Unlike other ethnic groups, most Rohingyas are denied citizenship and deprived of basic rights to healthcare and education.
Besides an apparent lack of sympathy towards them, there is also fear among Myanmar's citizens that the northwestern state of Rakhine is being taken over by Muslim outsiders – a by-product of the labour migration during the British rule.
"The ethnic Rakhine is becoming a minority as the population of Muslims is growing," said Thein Aung.

According to Human Rights Watch, a significant number of labourers migrated from South Asia to Myanmar between 1824 and 1942.

"The British administered Burma as a province of India, thus migration to Burma was considered an internal movement," said Human Rights Watch in one of its reports, citing the Rohingya's presence in Myanmar since the 12th century.

"The Burmese government still considers, however, that the migration which took place during this period was illegal, and it is on this basis that they refuse citizenship to the majority of the Rohingya."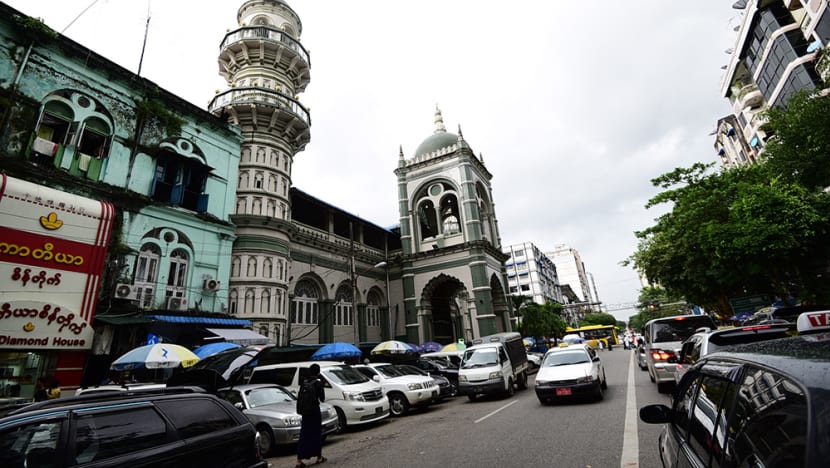 Since the violence erupted in Rakhine, more than 400,000 Rohingyas have fled to Bangladesh, most of them children. According to the UN Children's Fund (UNICEF), at least 240,000 children are struggling to survive in squalid refugee camps, including about 36,000 who are less than a year old.
While the world focuses on those who have fled violence, Myanmar is paying close attention to those who have stayed.
"I'd like to urge foreign media to also speak to Muslims who have remained instead of fleeing," Min Thant said.

"Local people are the real victims of this conflict."