Distrust and suspicion deepen in Myanmar's Rakhine State amid violence
The crisis in Myanmar's Rakhine State has deepened distrust among locals towards Muslims, especially those from Rohingya communities, which many believe are connected to the ARSA group.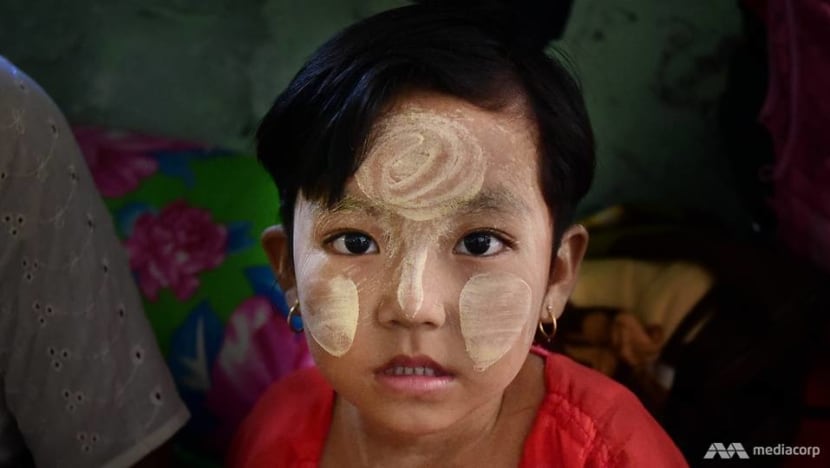 SITTWE, Myanmar: Suspicion and anger directed at Rakhine State's Muslims appears to be continuing to intensify.

The latest waves of violence in its northern tip have seen hundreds of villages set alight, scores of people killed and hundreds of thousands of people displaced - most of them Rohingya Muslims.

While the world perceives them as the main victims following widespread condemnation of the government's retaliation for August's attack by Rohingya militants, many Myanmar citizens in Rakhine State see the situation from a very different perspective.

A Rakhine state government official, who asked not to be identified, casually said that all Muslims are terrorists while sitting with Channel NewsAsia at the popular Phoo Pwint Tea House in the state capital.
Such extreme views may not be the norm in Rakhine, but many people that Channel NewsAsia spoke to were clearly suspicious of Muslims in the conflict-ridden state following recent events.
Weeks before the ARSA attacks, Khin Kyi from Maungdaw in northern Rakhine State had heard about the militants' training and noticed many Rohingya villagers had disappeared from the township.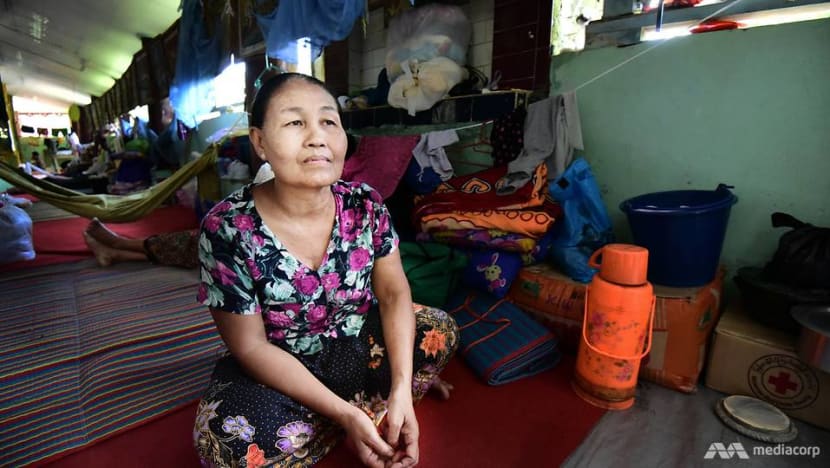 "Because we were friendly to each other, some young men told me they could no longer visit my shop every day. They said they had guardians and had to practice shooting," the 58-year-old told Channel NewsAsia inside a refugee shelter in Mrauk U.
"I asked them what the training was for and they said it was for a Jihad war," she added, referring to a fight against the enemies of Islam.
For some in Rakhine, the Aug 25 attack was a sign that Rohingyas – more commonly referred to as Bengalis in the area – had stepped up efforts to create a caliphate in Buddhist-majority Myanmar.
In the early hours of Aug 25, the state woke up to ARSA's deadliest ambush yet. A group of men armed with knives and home-made bombs stormed police outposts, stole weapons and killed 12 people, according to the government.

The offensive prompted government forces to respond with "clearance operations", which spiralled into what UN High Commissioner for Human Rights Zeid Ra'ad Al Hussein described as "a textbook example of ethnic cleansing".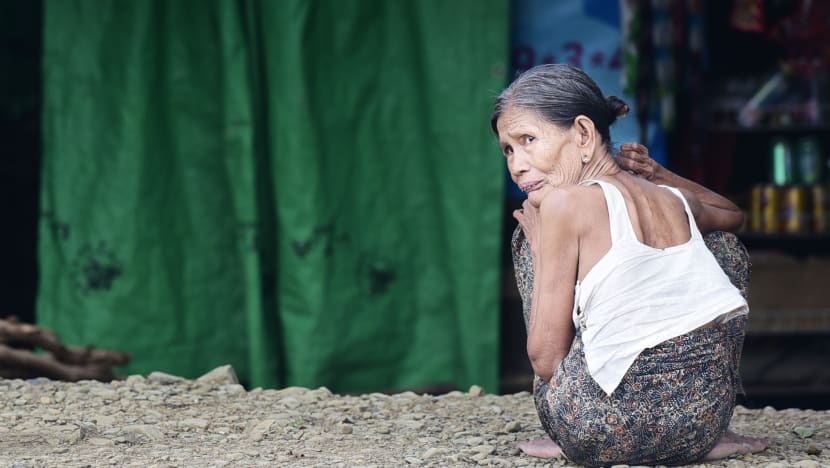 For San Kyaw Hla, however, the Myanmar government had no choice but to retaliate with force. He said ARSA used innocent Rohingya civilians as human shields, making it impossible for security forces to selectively target the militants.
"Is it possible to identify terrorists among the crowds and only shoot them? Should we have simply stood still and not taken any action? I don't want to say we're completely fair or what the military did was right. But we had no choice."
The government's crackdowns on insurgents resulted in the loss of innocent lives, San Kyaw Hla admitted, but also questioned what "the world's most powerful countries" would have done in such circumstance.
Will they just sit down and look at them or identify them and shoot? It's impossible.
ALL ROHINGYAS TOOK PART IN VIOLENCE?

After the bloody violence spread across northern Rakhine, Khin Kyi was brought to shelter inside a Buddhist monastery 90 kilometres away, along with more than 100 other civilians from Maungdaw, Buthidaung and Rathaedaung.

Mrauk U alone shelters more than 700 refugees of different ethnicities such as Mro, Thet, Kaman and Rakhine. None of them is Rohingya Muslim.

While some 30,000 Myanmar citizens in northern Rakhine fled south to Mrauk U, Sittwe, Kyauktaw, and Minbya, hundreds of thousands of Rohingyas ran across the northern border into Bangladesh.
For many residents in Rakhine, the reason for their exodus is clear.
"Bengalis fled because they're afraid of being prosecuted for what they did. They committed crimes and fled to Bangladesh because they have the terrorists' protection," said Kaung San Rhee, chairman of the Myanmar Journalists Association in Rakhine State and editor-in-chief of Rakhine Hluttaw Journal.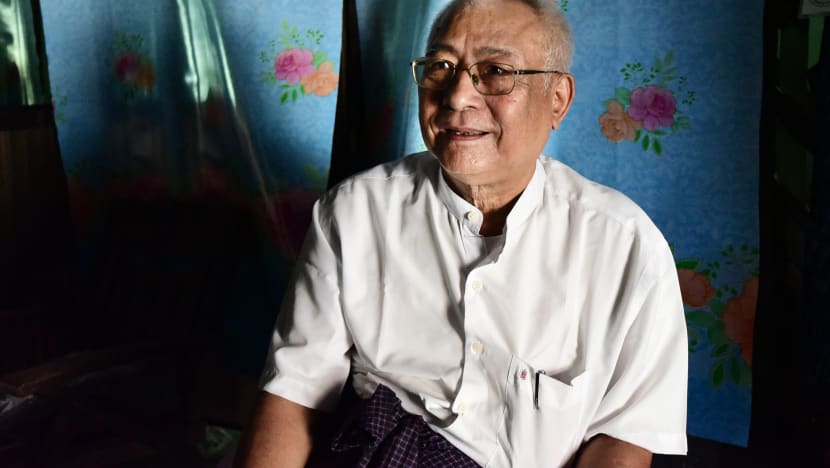 His comment was supported by Khin Kyi, who claimed most Rohingyas in nearby villages had fled even before the violence erupted.
"Since they joined the military training for Jihad, women and the elderly had been taken away from the villages. Their villages were very close to ours and we couldn't see their lights at night or hear any children cry for half a month before their attack," she said.
Unlike the other 135 ethnic groups in Myanmar, the Rohingya are not recognised by the government as such, despite their existence in the country for generations. Most Rohingyas are denied citizenship and deprived of basic rights to healthcare and education, which other ethnic groups enjoy.
In Myanmar, Rohingyas are commonly known as Bengalis – a term used by locals to suggest the have ethnic heritage from the Bengal region in South Asia, including Bangladesh and parts of India.
CRIMES AGAINST HUMANITY

Since the violence broke out on Aug 25, world leaders, international organisations and Nobel peace laureates have harshly criticised Myanmar's government for what is perceived to be its disproportionate response.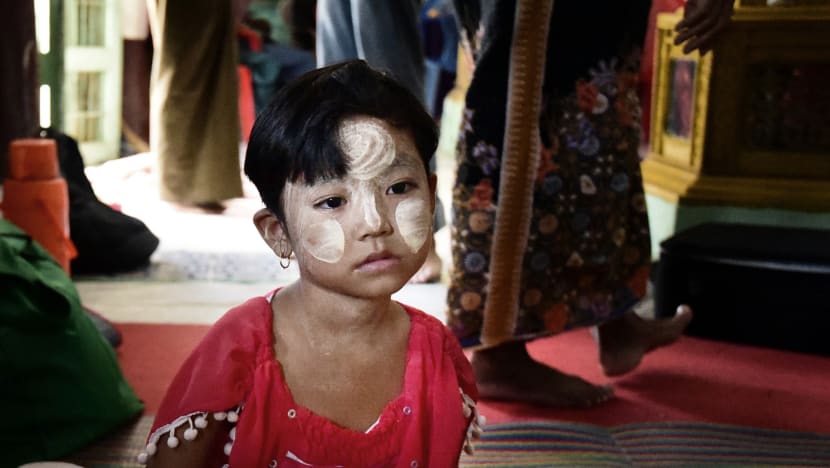 Human Rights Watch accused the Myanmar security forces of committing crimes against humanity, citing its research in northern Rakhine State and analysis of satellite imagery. The evidence, it said, showed forced population transfers, murder, rape and persecution against the Rohingya population.
"The (Myanmar) military is brutally expelling the Rohingya from northern Rakhine State," said its legal and policy director James Ross.
"The massacres of villagers and mass arson driving people from their homes are all crimes against humanity."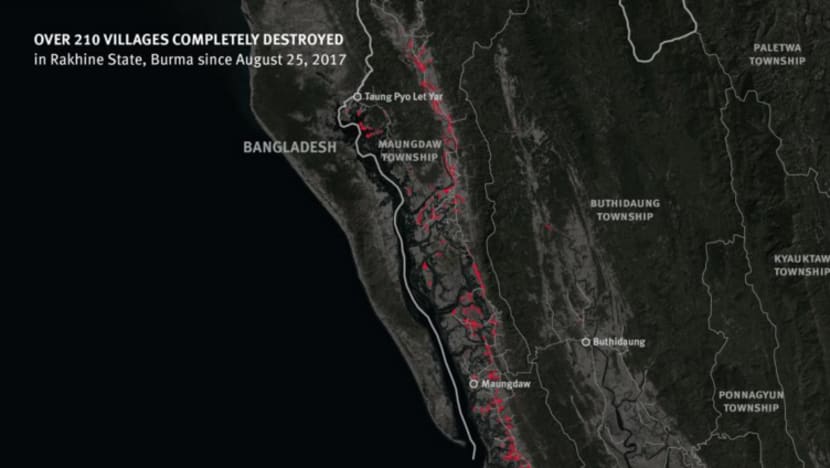 Allegations against the government forces were acknowledged by Myanmar's de facto leader and State Counsellor Aung San Suu Kyi in her televised address to foreign diplomats on Sep 19.

The Nobel peace laureate vowed action would be taken against whoever goes against the law and violates human rights, "regardless of their religion, race or political position" as long as the allegations are based on solid evidence.

Aung San Suu Kyi also stressed that not only Muslims have been affected by violence in Rakhine State but also other ethnic groups.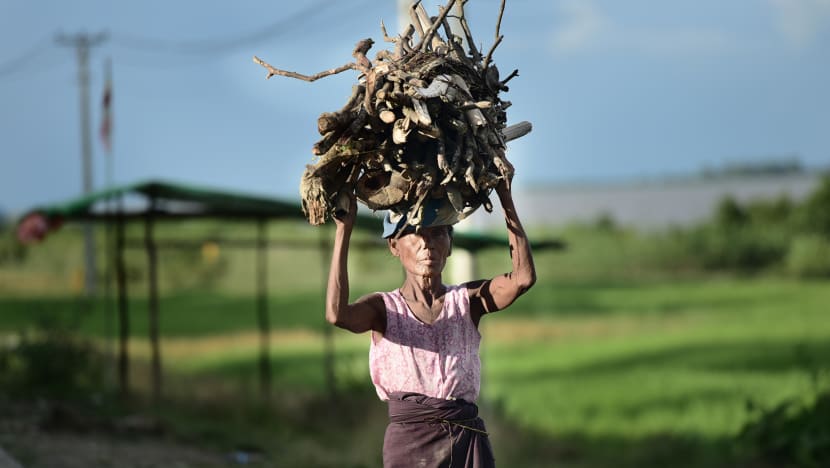 Last month, mass graves of 45 Hindu villagers were discovered in Maungdaw. According to the government, the victims' throats were slit and their bodies sustained knife wounds.
Director-general of the State Counsellor Office Zaw Htay accused ARSA of killing the Hindus but the insurgent group denied the allegation, saying none of its combatants perpetrated murder in the villages of Maungdaw on Aug 25.
"(The) Burmese military regime and Burmese government need to stop 'victim-blaming' and allow investigation of human rights abuses and atrocities," the group said in a statement released on Sep 27.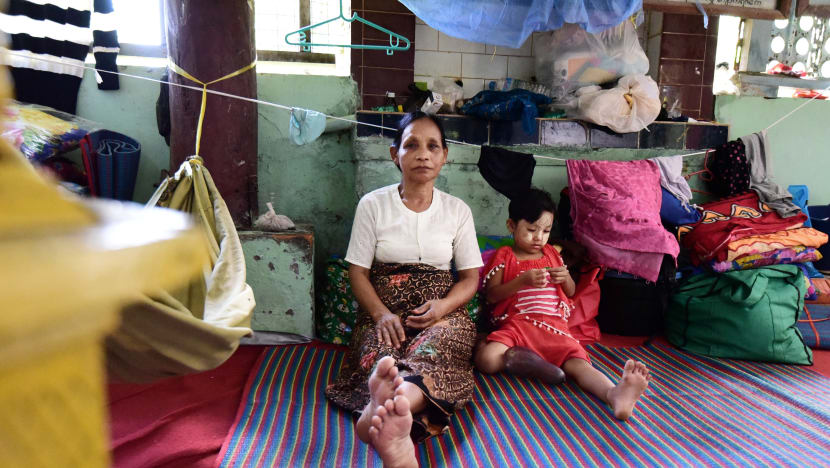 So far, there has been no independent investigation into the alleged human rights violations in Rakhine State.
"The scale of human suffering is unimaginable," said the United Nations in its statement on Monday (Oct 2), following a recent government-backed visit to northern Rakhine State.

The UN also called for "greater access" for humanitarian and human rights actors as well as media to comprehensively assess the situation on the ground.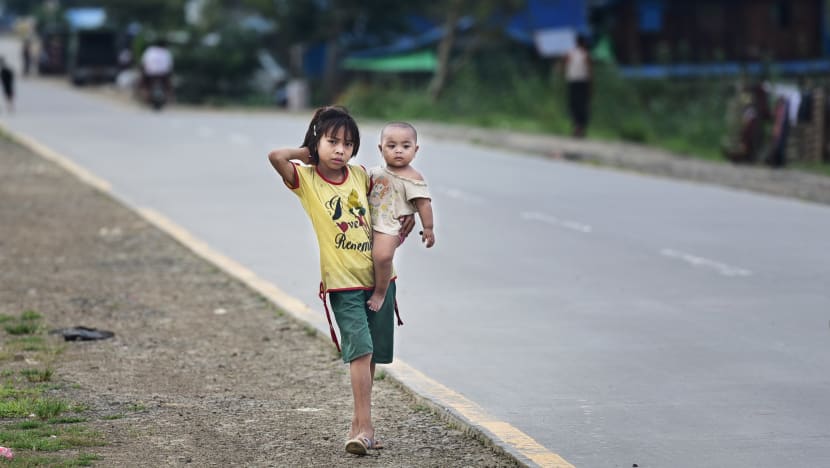 ​Besides resentment towards Muslims, locals in Rakhine State are also unhappy with the international community and foreign media. They feel the world is siding with Muslims in Myanmar and is biased in the way the situation is being assessed.

"The international media do not stand on our side. They stand for Muslims. The UN is the same," San Kyaw Hla said.

"The media only report about the military using force. They know the terrorists want a nation but they don't report it. They don't ask why some Muslims here can still live in peace."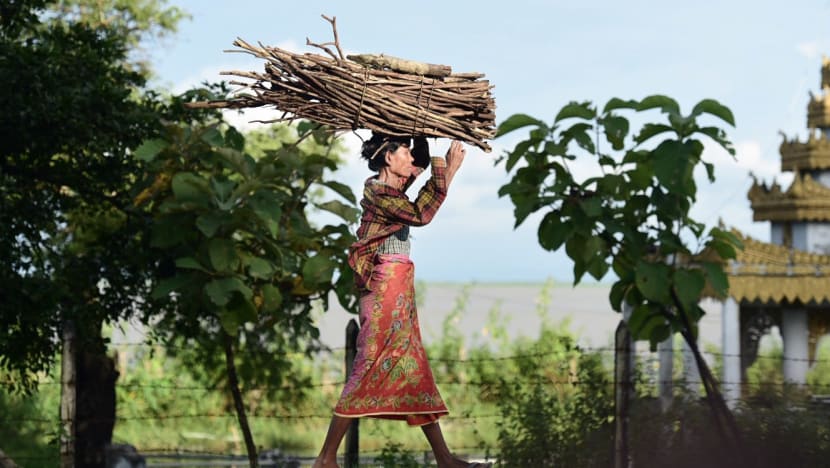 According to Aung San Suu Kyi, more than half of the Muslim villages in Rakhine State remain "intact" despite the security crisis. She said more attention should be given to those who have stayed and their successful integration into Rakhine communities.

However, when Channel NewsAsia requested a visit to Rohingya communities in Rakhine State, including IDP camps that house many Rohingya refugees displaced by violence in 2012, the local government did not give its approval.

The team was only allowed to visit a refugee shelter in Mrauk U, where non-Muslim civilians from Maungdaw, Buthidaung and Rathaedaung are staying. Two officers also paid separate night visits, where they insisted Muslim communities could not be accessed to ask why they had remained.
"It is not safe," an official said, adding a media visit to such communities could anger Rakhine Buddhists and Hindus and that the authorities would not be able to guarantee safety.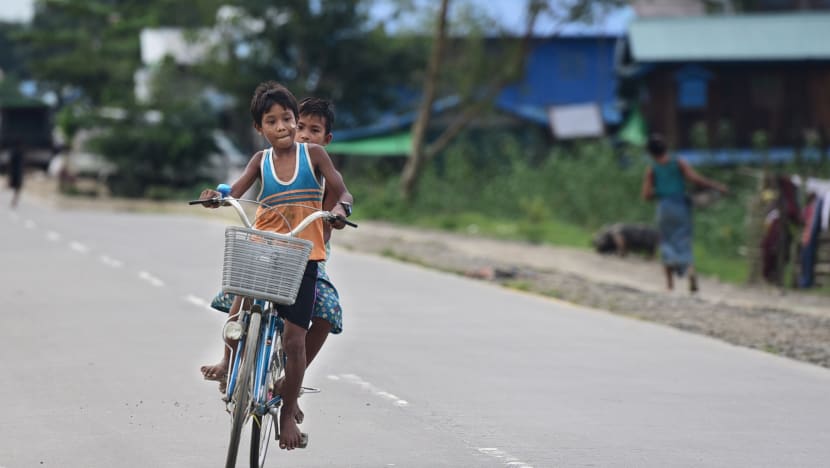 According to the Rakhine parliament chief, the situation in the Rohingya IDP camps remains unchanged from before.

"There is no problem there," he told Channel NewsAsia.

Before the team left Rakhine State, San Kyaw Hla showed us some of the posters on his office walls. One of them is a picture of Mahatma Gandhi with a quote. It read:

"First they ignore you, then laugh at you, then they fight you, then you win."