Eradication or regulation? The road ahead for Indonesia's sex trade
In the final story of a three-part special on the sex trade in Indonesia, correspondent Pichayada Promchertchoo dig further into the government's plans to close down all the red-light districts by 2019, and explores an alternative vision of regulation.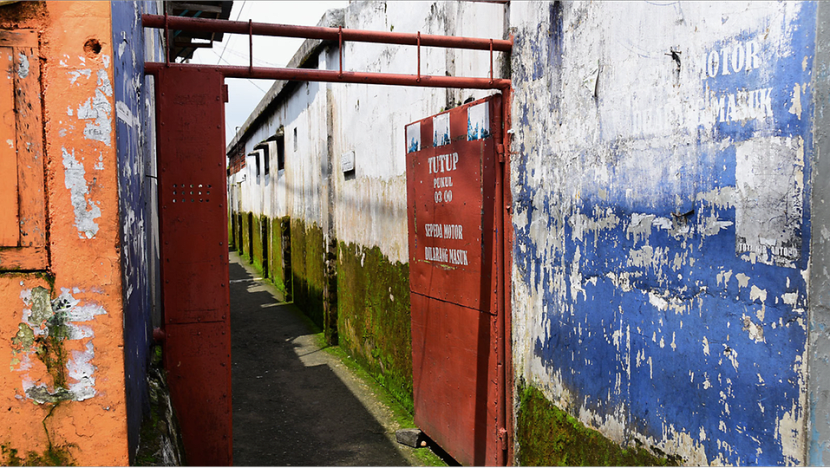 BATURRADEN, Indonesia: Perched on the lush green slopes of Mount Slamet, the resort town of Baturraden is an oasis of serenity 15km north of Purwokerto, the leafy capital of Banyumas Regency in Central Java. Located some 640m above sea level, the highland resort is known for its pristine nature and fresh, cool air that draws visitors.

For some male travellers, however, the active volcano offers more than nature as an attraction. It is sex-for-sale that they're looking for, and here in Baturraden, it's within a complex network of alleyways known as Gang Sadar.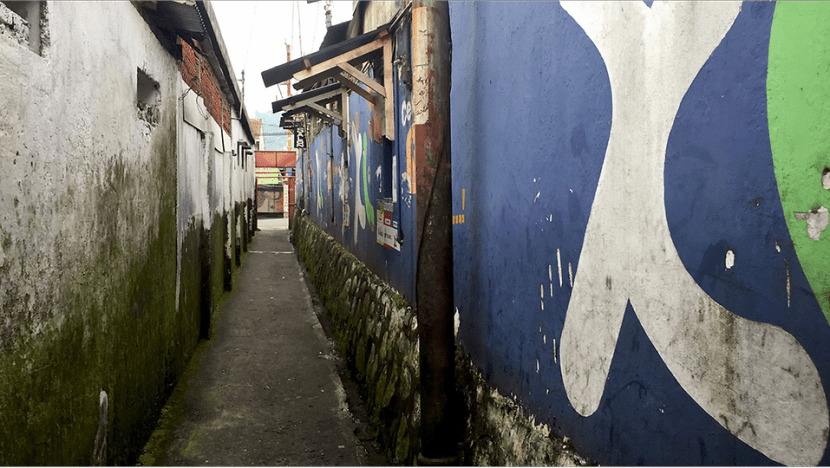 While most of Indonesia's red-light districts are uncontrolled, the sex industry here operates in a very different way. The crowded area spanning three blocks serves as a quiet workplace for 130 sex workers and 38 pimps. There are 31 boarding houses, home to rooms that have been used in the sex trade for decades. Their facades bearing large, clear windowpanes have been designed for one specific purpose.

A man called Darkim leads me through the labyrinth of alleyways.

"Guests will look around. If they see someone they like, they'll book her through her escort," he tells me.

The 49-year-old Javanese is one of the founders of the Society of Neighbourhood 7 (Paguyuban Warga Rt 7), a civic group that advocates order, safety and hygiene in Gang Sadar. Established in the 1990s, the group has seen eight generations of board members who work around the clock to ensure the red-light district remains a safe place for sex workers. "We don't allow any alcohol or drug use," Darkim says.

To live and work in Gang Sadar, rules must be followed. For instance, prostitutes are not allowed to wear revealing clothes outside their boarding house and sex is barred within the compound, with workers taking their clients elsewhere. For extra security, sex workers are required to leave their name, as well as their pimp's and their escort's names at a security kiosk before leaving. Workers have regular hours, starting at 5pm and finishing at 5am.

Darkim is firm. "There must be rules. They can't just do whatever they want."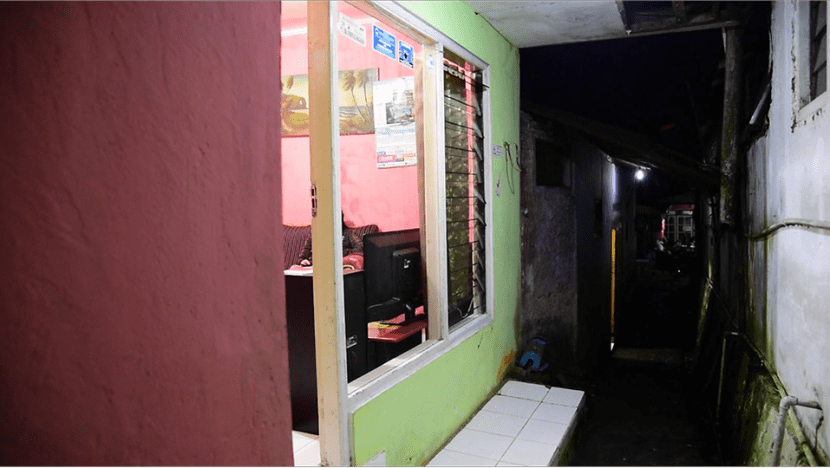 Although regulated, Gang Sadar is among the many locations targeted by the government as it vows to shut down every red-light district in the country by 2019. The plan was announced earlier this year by Social Affairs Minister Khofifah Indar Parawansa. It was a proposal widely supported within Indonesian society.

Commercial sex is also technically illegal in the Muslim-majority nation, but a lack of specific laws regulating the industry means authorities often face difficulties when it comes to prosecution. Recent closures of red-light districts has seen some sex workers simply go online, or just changing locations. In all, it's simply become tougher for law enforcement officers to detect or detain offenders.

'CLOSED WITHOUT CONSULTING'

Closing down red-light districts could also bring health risks. An estimated 660,000-720,000 people in Indonesia are already estimated to live with HIV/AIDS, and Indonesian AIDS Commission Secretary Rohana Manggala says that if prostitution goes underground, sex workers and their clients could be exposed to other diseases as well.

"I saw (it) with my own eyes; they built a temporary shelter near a railway and there's no hygiene. For example, they offer their services in a place accessible by dogs, with dirty water, and that will bring diseases," Ms Manggala said.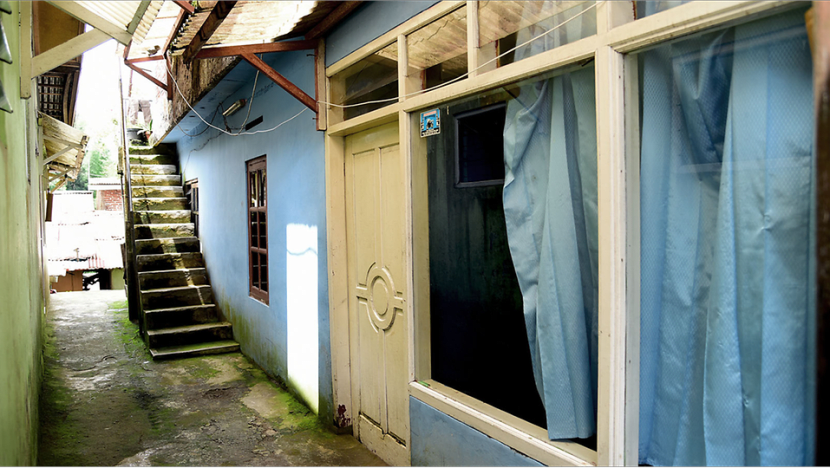 Over at Gang Sadar, all 130 prostitutes are required to undergo a health check every Thursday and Saturday at the communal clinic, where they can also consult a medical team about any health problems they face.

During a monthly meeting, sex workers are also encouraged to take care of their personal hygiene.

"If the customer refuses to use a condom, leave him. Your top priority is your health," board member Amir Ma'ruf tells the prostitutes.

For the likes of Darkim, shutting down Gang Sadar could be a good thing, but doing so would also mean 500 people whose incomes rely heavily on prostitution would need to find an alternative source of income. "The government has to find a solution for these people," he said, referring to the number of street vendors, housekeepers, drivers of motorcycle taxis and hotel entrepreneurs, who alongs with the pimps and prostitutes.

The impending closure gives him and many Baturraden residents serious cause for concern. They've seen the impact of government closure of red-light districts in the past, particularly the shutdown of Gang Dolly in Surabaya, once the largest such venue in Southeast Asia.

In 2014, Gang Dolly, or Dolly Lane, in Surabaya, was closed by the local government. Some 1,500 sex workers were evicted and countless others who relied on the flesh trade lost their jobs as well.

"Today, it's so bad compared to the past," said a shop owner and resident of Gang Dolly, Mario Bontek. "The houses are empty and shops deserted." In the past he and other shop owners could easily earn Rp 500,000 (US$38) a day. "Now we'll be very grateful if we manage to get Rp 75,000 (US$6)," said his friend, Askat.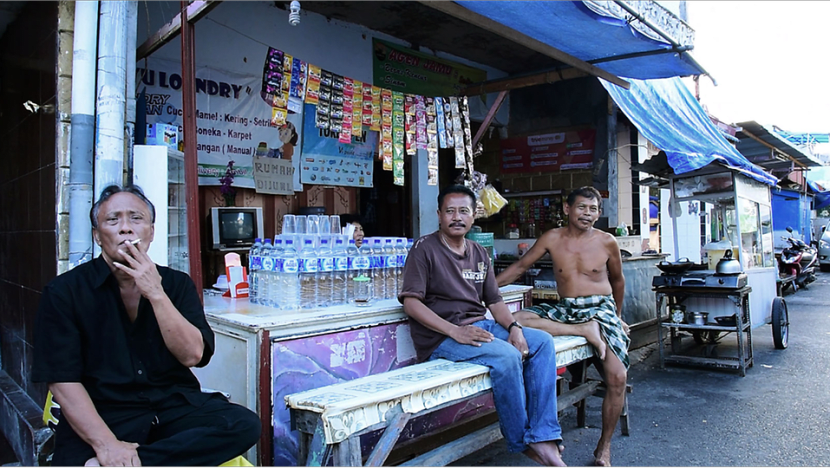 Their views are echoed by many residents who feel the government has not done enough to ensure the long-term viability of the area.

"Until now, there has been no action by the government to revive the economy in this area. They closed down this place without even consulting the community," a local driver Iwan said, staring blankly at rows of deserted brothels.

'PROSTITUTION WON'T STOP AS LONG AS MEN EXIST'

For now, the Regent, or elected leader of Banyumas, Achmad Husein welcomes the government plan to shut down red-light districts nationwide. But he admits that ending prostitution in Indonesia is "impossible".

"Formally, yes; but essentially, no," he tells me. "It won't stop as long as men exist. It's about demand and supply."

Still, the local government of Banyumas is making preparations for the day when Gang Sadar is forced to close. "(We) must obey the central government. Whatever they say, we must do," Mr Husein said.

Local officials are in the process of analyzing the extent of the sex industry in and around Gang Sadar, and are working with the relevant bodies to try to limit the impact of the looming closure.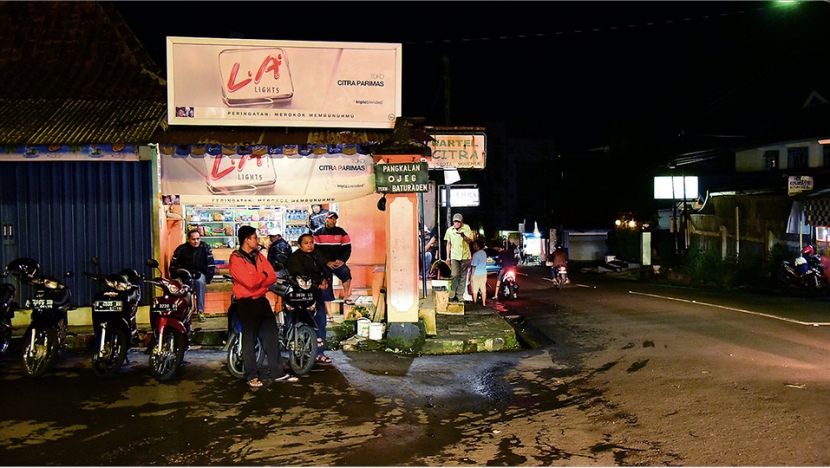 The Society of Neighbourhood 7 is also aiming to provide sex workers with the means to survive outside the industry by providing vocational and financial training.

"Keeping money in their rooms is too risky, so we encourage them to save," Darkim explains, as he flips through a booklet containing details of each account holder.

After serving a guest, sex workers will receive Rp 150,000 (US$11.25), excluding tips. They are then required to deposit at least Rp 5,000 into their personal account and pay Rp 75,000 to their pimp for accommodation, meals, a cleaning service and transport to hotels. The scheme ensures each prostitute will have a certain amount of money left after work, which they can choose to spend or deposit later.

The compulsory savings can be withdrawn only once a year, ahead of the holy month of Ramadan, when Gang Sadar shuts its doors for 30 days. As for the non-compulsory scheme, account holders can withdraw their money twice every month. The annual total savings stands at Rp 2.5 billion (US$187,000), with each prostitute taking home an average of around Rp 19 million (US$1,420) every year.

Click to hear Darkim explain how the saving programme works
Besides such financial help, the civic group also arranges vocational training for prostitutes and pimps. "We offer classes for those who want to become beauticians or work in a salon, with help from Jenderal Soedirman University." Darkim tells me that cooking and bakery classes are also available.

Standing outside his humble office overlooking a small forest behind Gang Sadar, Darkim shares his future plans.

"Honestly speaking, I'm also bored; but as a fellow human, this is part of my prayer and my prayer is not just about money. As long as I have the strength, as long as I can breathe, I'll always be ready to help these kids. I pity them because they have zero knowledge of the risks they're facing."

It's another evening, and sex workers in Gang Sadar are getting prepared for another long night ahead. As I watch them get to work, I wonder if they too are pondering their futures, and the future of the regulated sex-for-sale in Baturraden.

Click here to watch Part 1 and Part 2. Follow Pichayada Promchertchoo on Twitter @PichayadaCNA