PASIR GUDANG, Johor: A fire that broke out at a factory in Pasir Gudang in Johor resulted in a fireball that was spotted by people in neighbouring Singapore. 
A spokesperson from Taman Pasir Putih police station told CNA that a fire at a Lotte Ube Synthetic Rubber (LUSR) plant at Tanjung Langsat on Thursday (Feb 24) afternoon led to "an explosion".
According to a report by Argus Media, the plant is jointly owned by South Korean petrochemical producer Lotte Chemical, and Japanese firm Ube Industries as well as Mitsubishi. Malaysia's Lotte Chemical Titan divested its 10 per cent shareholding in LUSR in December.  
The spokesperson, who declined to be named, added that efforts to put out the fire were still ongoing as of 8.30pm. 
Mr Ibrahim Omar, deputy head of fire operations at Pasir Gudang Fire and Rescue station, told CNA that his team had received a call at around 5.15pm to attend to a fire incident at the factory. 
"Titan staff informed us that two workers suffered light injuries after their hands were scalded by debris from the explosion," said Mr Ibrahim. 
He added that the two workers were later taken to a nearby clinic for treatment. 
"The cause of the explosion is still under investigation," said Mr Ibrahim.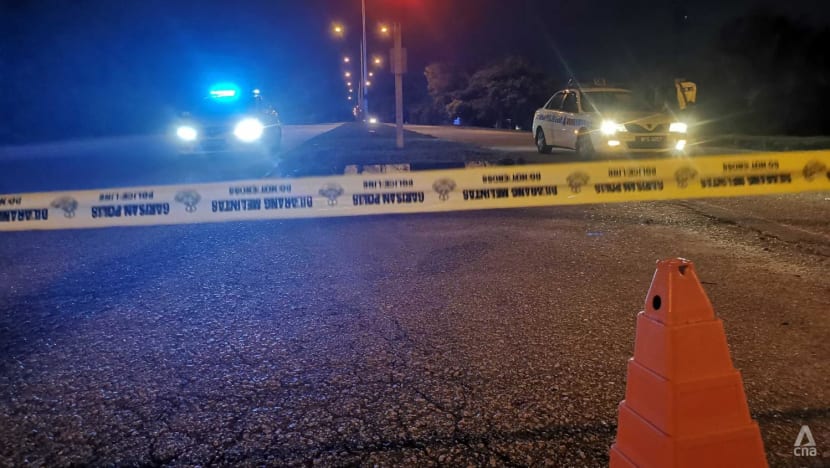 When CNA arrived at the factory at around 6.45pm, dark smoke could be seen around the incident site. There was a thick smell of soot in the air. 
CNA has contacted the Pasir Gudang fire and rescue department for more information. 
In Singapore, several eyewitnesses in Pasir Ris and Punggol saw what they described as a fireball.

Editor's note: This article has been updated to reflect the fact that Malaysia's Lotte Chemical Titan, which had been reported by Argus Media to be a joint owner of the planted, has divested its stake.
This story came from a reader tip-off. If you would like to send in information, photos or videos about something newsworthy, submit your news tips on CNA Eyewitness.