IN FOCUS: After losing parents to COVID-19, Malaysian children and caregivers are picking up the pieces
It is always a traumatic process for children to suddenly lose their parents to illness. CNA looks at how COVID-19 has upended the lives of children in Malaysia.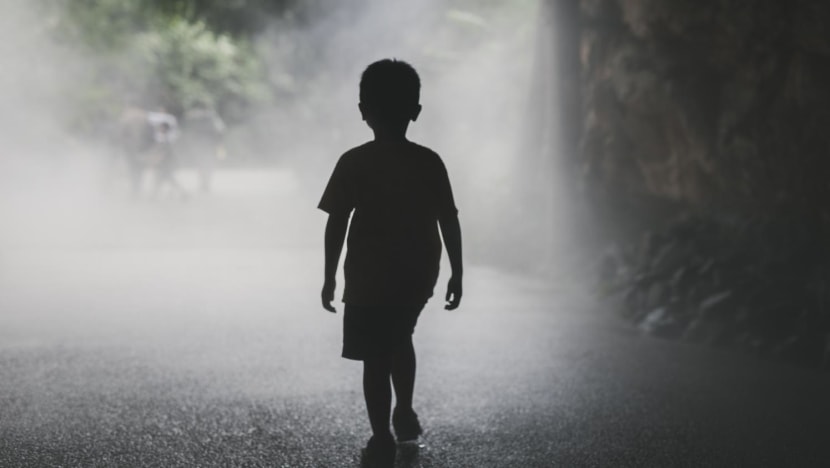 KUALA LUMPUR: Muhammad Haidir Rodzi recalled the sadness he felt when his parents succumbed to COVID-19 in quick succession, leaving him to take over the care of his four younger siblings. 
Mr Muhammad Haidir, 23, who works as an operator filling cooking gas tanks, recounted how his late father had first developed a fever in late May this year. 
Soon after, he tested positive for COVID-19 at the local hospital in Port Dickson and was transferred to a larger hospital in Tampin.
"However, we got a shock phone call that our father had passed away," Mr Muhammad Haidir said. 
After that, his mother also contracted COVID-19. She had a high fever and a cough, before succumbing to the illness.
"I felt very sad, but at the same time, I had to be strong too, because I saw the grief my siblings were going through," he said.
"I had to be stronger, more composed, to be an example to my brothers and sister."
Mr Muhammad Haidir and his siblings also tested positive, but only experienced light symptoms and were able to self-isolate at their home in Port Dickson. 
For families like Mr Muhammad Haidir's who lost at least one parent or guardian to COVID-19, such a loss can be devastating amid the economic and social uncertainty.
Responding to a question in parliament, Minister for Women, Family and Social Development Rina Harun said on Sep 20 that 4,422 children under the age of 18 had lost at least a parent or guardian to COVID-19. Of this number, 154 had lost both parents, she said.
On Oct 10, Deputy Minister for Women, Family and Social Development Siti Zailah Mohd Yusoff was reported as saying that the number of children who lost at least a parent or guardian has increased to 4,696 as at the end of September. She did not provide an updated figure on those who have been orphaned. 
There are now more than 2.4 million COVID-19 cases in Malaysia, with over 28,000 deaths.
There have been various accounts of children who suddenly lost their parents to COVID-19 and the heartwarming actions of those who helped them. 
For these children, their immediate and extended families are usually the first ones who step up to care for them. 
Meanwhile, assistance has also been extended by both the government and the community at large.
Financial aid and programmes aside, psychologists interviewed by CNA noted that the pandemic has sparked drastic change in the children's lifestyles and routines, and this could amplify the mental health risk factors.
"GOOD OR BAD, WE WOULD STAY TOGETHER"
When Mr Muhammad Haidir's parents passed away, there were offers of assistance and even suggestions that his younger siblings be placed in orphanages. 
"But one of my mother's last instructions was whether good or bad, we would stay together." 
He did not want his siblings to be sent to orphanages and decided to become their legal guardian.
His younger brother, Muhammad Hairie, 20, works as a security guard. With generous help from individuals and NGOs, the five of them have been able to get by.
"We have our monthly salaries, and our youngest siblings are also receiving monthly aid from the Social Welfare Department, and our late father's pension," Mr Muhamamd Haidir said.
"Right now, we're lucky that we haven't had to tighten our belts too much."
When the two brothers are at work, middle sibling Nur Hairieka, 18, takes care of the younger ones. She has decided to put her future plans on hold for now.
"Nur Haireka pretty much sacrificed this year to watch over her siblings' education. Once this year finishes, then she will decide whether to work or continue studying," Mr Muhammad Haidir told CNA.
For the younger siblings, the loss of both parents in quick succession was hard to take at first, especially for the youngest, who is seven years old. 
"At first, he did not understand the situation. He was told his mother and father passed away, but he cried mainly because he saw his older brothers crying as well," Mr Muhammad Haidir recounted. 
Both he and his sister tried to explain the situation to him and their second youngest sibling, 13.
"I think they are over this traumatic experience now and are coming to terms with it … Everyone is okay now," he added.
"We still carry on with life as normal. There are some changes to the routine definitely, but they are increasingly able to understand and accept the life challenges we are facing now. And they are looking forward to attending school once they are able to." 
The five of them also tap on their extended family for advice. 
"It's not financial or physical help. But I myself am still quite young, so we often go to our older relatives for guidance and advice," said Mr Muhammad Haidir. 
"THEY ARE THINKING ABOUT THEIR MOTHER"
When one of the parents succumbs to COVID-19, the impact is not only felt by the children. The surviving parent also goes through trying times. 
After his wife passed away from COVID-19 in July this year, Mr Mohd Radzi Bidin, 50, took the difficult decision of asking his relative to care for his nine-month-old infant.
"They gladly agreed to foster her, as they had no children of their own, but it was still a painful step," he said.
He told CNA that he was unable to effectively juggle his work - which sometimes requires him to travel to other states - with caring for all his children.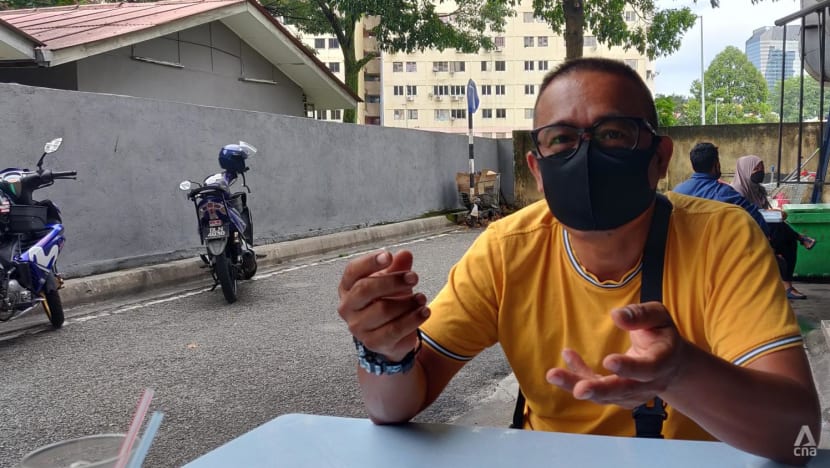 Living in a rented flat in Kampung Sungai Kayu Ara, an urban Malay village in the Klang Valley, Mr Mohd Radzi said he was lucky, as both his cousin and his mother-in-law stayed in the same cluster of flats. This means that he could still see his youngest daughter during weekends.
His four other daughters, aged 13 to 18 who are still schooling, often spend their days doing home-based learning at their maternal grandmother's flat until Mr Mohd Radzi gets back from work. 
His late wife passed away at the age of 37, six days into quarantine. 
"It is not easy to talk about her loss, because she was the most important person in my life, and she was taken away so suddenly," Mr Mohd Radzi said.
His whole family was diagnosed with COVID-19 back in June this year. They were ordered to quarantine at home.
His wife was supposed to be quarantined in a dedicated COVID-19 facility, as her symptoms were more serious as compared to her husband and children. But the family was told there was no space to ward her.
"It was the sixth day after she entered quarantine, suddenly her condition went down really fast and it became more and more difficult for her to breathe."
"She breathed her last as I held her, and our children also saw their mother pass away in front of them," Mr Mohd Radzi recounted.
Now, the household is quieter, he said, adding that his late wife was closer to their daughters.
"I do ask them about their problems, their school issues. But last time, I used to be out of the house for work, whereas their mother was at home all the time."
His older daughters, Mr Mohd Radzi said, may have found it difficult to confide in him when it comes to their personal issues. His wife used to be the one who would have heart-to-heart talks with them.
"I can tell that they are worried or afraid about talking to me directly ... With their mother, they would talk from 'A' to 'Z', but if I were to ask, they would only tell me 'Z'," he lamented.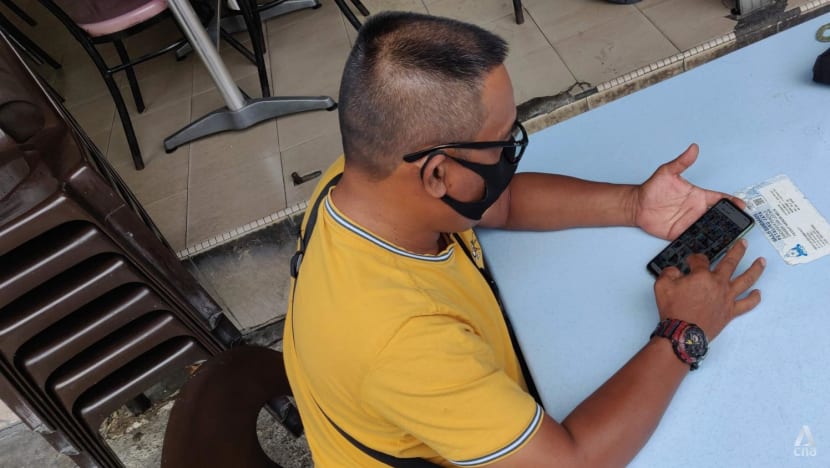 But Mr Mohd Radzi said that he would not try to replace his late wife's role as a confidant for his daughters.
"It's enough to know that they are also concerned for me, because I know they are worried that they will lose their father soon after losing their mother."
"When I come home and they come back from their grandmother's, they will ask if I have eaten or help to cook something for me, and ask how am I doing," he remarked. 
"They still laugh and joke among themselves. But I can also see times when they are quiet, they are thinking about their mother. But they keep from bringing her up too much, because they are trying to not upset me," Mr Mohd Radzi added. 
GOVERNMENT ASSISTANCE
The government has readied financial and non-financial aid for families and orphans in the wake of the COVID-19 pandemic.
In her Sep 20 parliamentary reply, Ms Rina, the minister, said financial aid was disbursed from an emergency aid fund and a children's aid fund.
Each affected child, she said, was eligible to receive financial aid of RM200 (US$47.90) per month for those under seven years of age. Those above seven would receive RM150 per month.
For the 2021 National Budget, Ms Rina added, the government had agreed to raise the maximum monthly children's aid for each family, from RM450 to RM1,000.
"In addition, counselling services are also provided for children who face emotional pressure from the loss of their parents or guardian," the minister said. 
Among the services provided include psychological intervention and counselling, such as individual and group counselling, as well as therapy.
The minister added that the government would also provide crisis intervention, comprising actions such as psychological pressure and trauma management, debriefings and even psychological first-aid. 
In addition to the measures above, Ms Rina explained that children under the age of 18 and whose parents did not have any heirs who are of age, or had no relatives who could care for them, could be placed in Social Welfare Department institutions based on legal provisions of the Children's Act.
Affected children could be placed, via a temporary court order, with adopted families, eligible and appropriate people or safehouse institutions. 
"Seven Social Welfare Department institutions have been set according to their zones for the safety and care of children who have lost their parents to COVID-19," the minister said.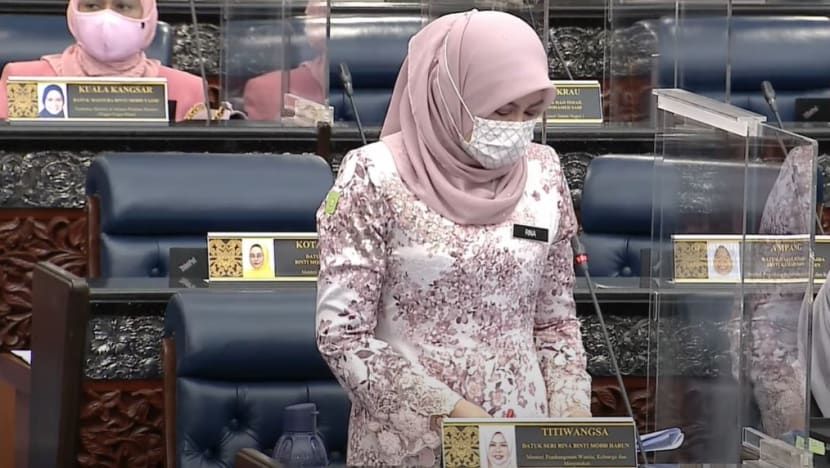 In addition, the ministry also collaborates with the grassroots, including village chiefs, volunteers and the local neighbourhood watch to offer sustained help and support for children and their families. 
"The ministry has appointed 140 teams of child guardians, comprising 983 members for 2021 until 2023," the minister said in parliament. 
On Oct 8, Ms Siti Zailah, the deputy minister, also said that her ministry would first offer the children's next-of-kin the opportunity to look after them.
Despite these measures, former deputy minister for women, family and social development Hannah Yeoh has called for better data management by the authorities.
The Segambut MP highlighted what she described as a discrepancy in the government's reporting on children who had lost a parent or were orphaned due to COVID-19.
Commenting on Ms Rina's answer in parliament, Mdm Yeoh pointed out that in mid-August, the minister had stated that 33 children had lost their parents or guardians, during a visit to a children's shelter in Pokok Sena, Kedah. 
"One month ago, you reported 33, from the Health Ministry. The Education Ministry then came forward with 4,422. This discrepancy in data shows that the government does not have a good hold on the situation," she claimed when interviewed by CNA.
During the parliamentary session, Mdm Yeoh had also queried the minister on whether there was a "trigger system" in place to ensure all child cases involving the deaths of their parents or guardians, whether through COVID-19 or other causes, received attention.
"For example, in the National Registration Department (NRD), if there is a death reported, you should find out now if the death is COVID-19 related, and does the deceased have any children?"
"So that the welfare department is immediately alerted through the system, from the NRD, that the deceased has kids," she said.
Mdm Yeoh added: "Just giving a reply in parliament saying that you rely on community leaders doesn't work." 
"(The efforts of) community leaders have to be based on data. If the government doesn't know the numbers, how would a community leader know?"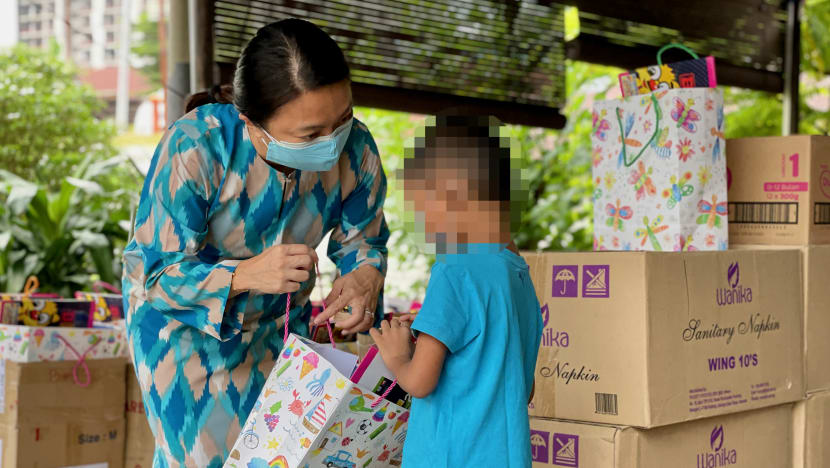 COMMUNITY EFFORTS 
At the community level, there have been heartwarming accounts of aid and concern for the affected children.
Last week, Bernama reported that Prime Minister Ismail Sabri Yaakob visited five orphaned siblings aged between three and 11 in Seri Kembangan, Selangor. They lost their parents to COVID-19.
In a Facebook post, the prime minister shared how he was touched by the story of the siblings. Their grandparents, uncles and aunties are now taking turns to look after them.
"I will continue to pay attention to Keluarga Malaysia (Malaysian Family) in cases like this for the sake of their survival, especially in matters concerning their education. 
"I would like to thank the family members, ministries, agencies, non-governmental organisations, private companies and community members who have helped (the children)," he said, according to the Bernama report.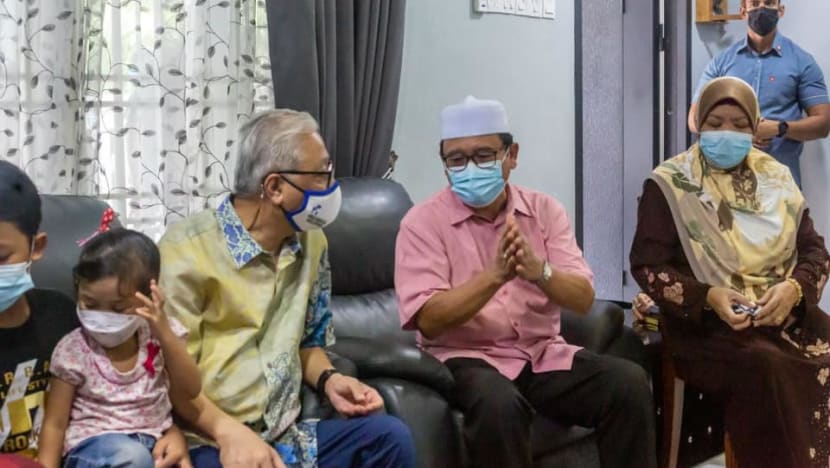 An earlier report by local media on how an orphanage in Sungai Petani, Kedah, took in a pair of teenage sisters aged 13 and 15 also caught public attention. 
Their father died of COVID-19 in early October, while their mother succumbed to brain cancer in August, Sinar Harian reported.
The siblings could not afford to pay the monthly house rental of RM250. 
"There were relatives who invited us to live with them but we didn't want to trouble them as they were not well-to-do either," the elder sister was quoted as saying. 
"When a teacher and others suggested to us to move here, we agreed and accepted," she said, adding that the two wanted to stay together wherever they were.
Meanwhile, the Royal Malaysian Police's Selangor contingent, led by police commissioner Arjunaidi Mohamed, launched a fund on Oct 8 to look after the welfare of 29 students from 14 families in Selangor, who had been orphaned after losing their parents to COVID-19.
Commissioner Arjunaidi explained that the initiative would be implemented by Selangor's district police chiefs, where they would check on the students' conditions and well-being once every three months.
The initiative would be carried out in collaboration with state bodies such as its welfare and education departments, the state zakat board as well as religious non-governmental organisations, with aid in the form of cash and food baskets. 
"This programme focuses on providing continuous aid to these students to ensure their survival and create an awareness of the importance of helping those in need," the commissioner said during the launch of the programme.
The private sector is also getting into the act.
For instance, Yayasan Sime Darby (YSD), the main corporate social responsibility arm for Sime Darby Berhad, Sime Darby Plantation Berhad and Sime Darby Property Berhad, has been receiving requests for aid and assistance from all three corporations.
The foundation's chief executive officer Dr Yatela Zainal Abidin said it would provide aid for such requests under its existing Education Support Scheme, which aims to support children of Sime Darby employees from the B40 (Bottom 40) economic group.
Dr Yatela said the foundation was providing such support to the children of three such affected families, comprising one secondary and five primary school students. 
"The sponsorship would mainly be for the child's school-related fees, reference or workbooks, uniforms, transport and tuition classes."
"This sustained support will total more than RM219,000 across the three families," she told CNA in a written interview.
"The aim of the support is to ensure the children are able to complete their primary and secondary school education despite difficulties faced by the families."
For all children under the education support scheme she said, YSD would follow up on their welfare, status and performance every six months to monitor academic results and school attendance records.
COVID-19 AMPLIFIES PSYCHOLOGICAL RISK FACTORS
Despite the government measures and community assistance, psychologists interviewed by CNA said such traumatic events could trigger various mental health problems, due to the drastic change in the children's lifestyles and routines during the pandemic. 
Clinical psychologist Aishah Diyana Baharudin told CNA that the loss of either one or both of a child's parents during this period would heighten the emotional and psychological distress they were already experiencing.
"The COVID-19 crisis would amplify the risk factors that would contribute to the development of behavioural problems and psychological distress in these children," Ms Aishah said.
In contrast, protective factors that assist with childhood resilience, such as a supportive family environment and stable social support would help "cushion" the pandemic's impact on children. 
"During a time of need for social distancing, social disconnection can trigger a lot of feelings of isolation and loneliness, which can lead to other psychological problems," she said. 
Another aspect to consider, Ms Aishah said, was that children generally acquired new skills through learned experiences from their environment, during their early childhood. 
"Having to experience these drastic changes at such a young age would have a prominent impact on all these aspects' development," she explained. 
With this childhood learning phase disrupted, Ms Aishah added, there could be impacts on a child's ability to learn to adapt to new changes in the environment and regulating the child's emotions.
Other aspects such as the child learning to express and communicate their feelings, and feeling safe enough to seek out social support would be affected, as the child's beliefs about the safety of his or her would also be shifted.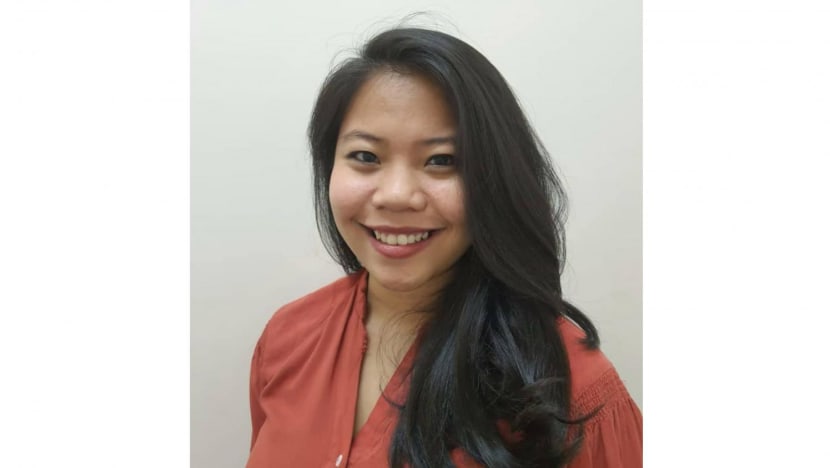 Child psychologist Katyana Azman added that the loss of a loved one, whether due to COVID-19 or other causes, was already a difficult concept and period for children to process.
"Because that also depends on how old they are, their neurological and emotional maturity, and whether the event is something they can fully comprehend and process," Ms Katyana explained. 
In addition, a lot of a child's usual support outlets, such as school, meeting with friends and play activities were unavailable, curtailed due to Malaysia's series of lockdowns. 
"I think it's making the (grief) process even more difficult for them, it's much more complicated now than before the pandemic," she added.
She said that longitudinal studies - repeated observations of the same research variables over a period of time - have already begun to better understand the issue.
"Hypothetically, you might get a generation of children who might not be meeting their social development milestones, the way we expect them to normally take place."
For now, the caregivers are soldiering on. 
"I will manage my younger siblings' futures well, that's my responsibility," said Mr Muhammad Haidir. 
Similarly, Mr Mohd Radzi said he would work hard to provide for his children, with or without aid from other parties. 
"Of course I worry that I too might pass away and leave my children without enough provisions, but what else is there to do?"

"I just have to work and make sure I can pay for our rent, their schooling, their food. It will be difficult, but I can manage," he said.