Foreign travellers return to Songkhla after Thailand lifts COVID-19 curbs
The outlook for the tourism market in Hat Yai remains uncertain, as visitor numbers are still low compared to the pre-pandemic days.
HAT YAI, Thailand: Adi Mohammad is an avid biker from Singapore. He spent the past 20 years exploring different parts of the world on two wheels until the COVID-19 pandemic made overseas travel a complicated affair.
For more than two years, he could not visit his favourite destination — Thailand. But being on leave for a month and relaxed COVID-19 rules in the country means he could revisit on his touring motorcycle.
"My plan is just beach holidays, maybe in Koh Samui, Phuket or Koh Lanta," Adi said.
He had just crossed over from the Malaysian state of Kedah through the land border crossing in Sadao, Songkhla. His new passport bore a fresh entry stamp from the Thai immigration office.
Nearby, his motorcycle stood by the pavement, ready for new adventures.
"It has been resting for more than two years," he said.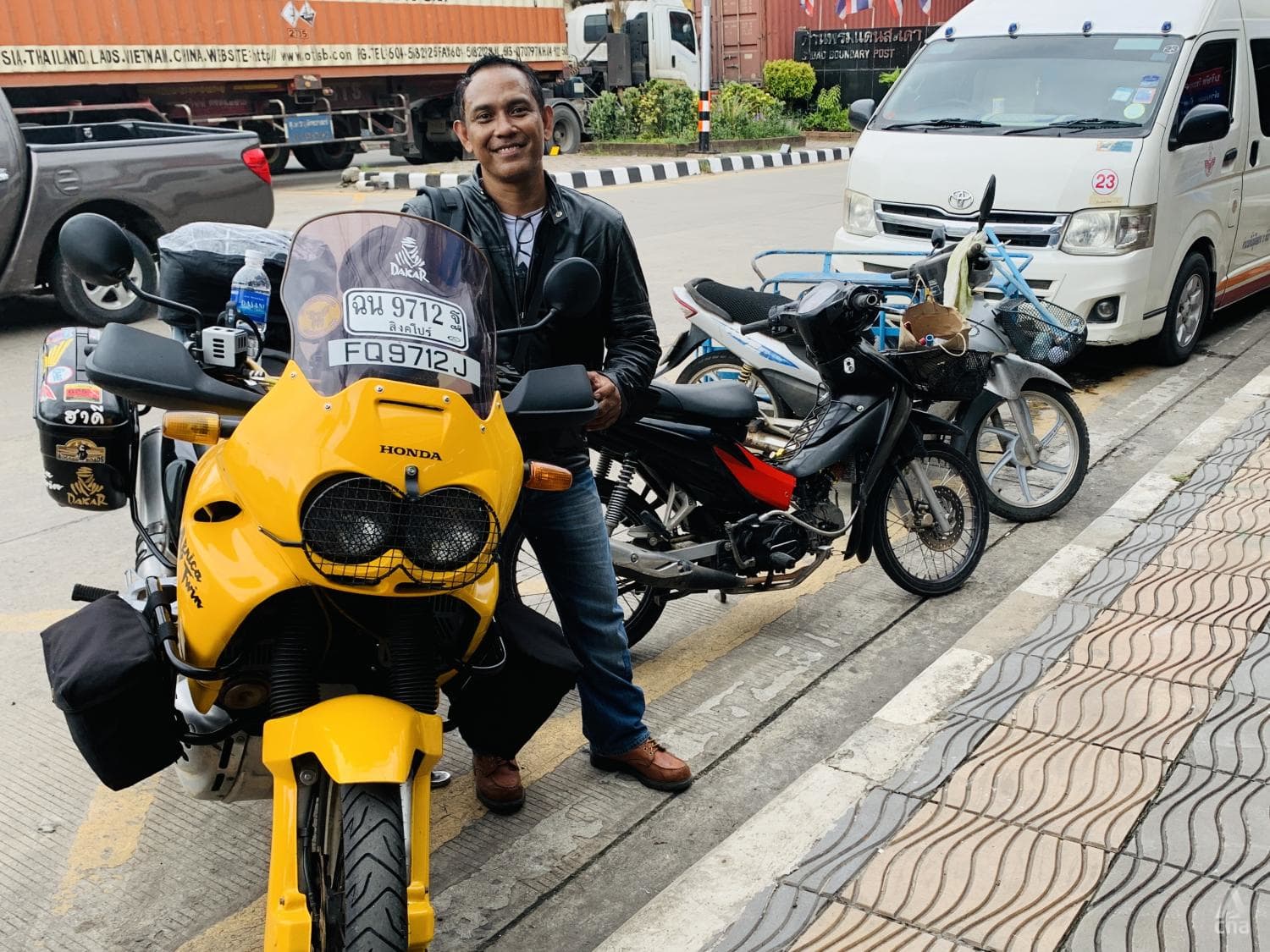 Songkhla is a popular tourist destination in southern Thailand and a gateway to Malaysia and Singapore.
The Sadao border crossing has seen an increase in travellers from Malaysia, Indonesia and Singapore since Jul 1, after the Thai government scrapped the pre-arrival registration system Thailand Pass and the requirement for travel insurance coverage worth US$10,000.
Data from the Sadao Immigration Office showed 3,862 arrivals on Jul 1 alone, compared to 1,338 arrivals on the same day last month. 
The checkpoint was closed for more than two years due to the pandemic before reopening in April. However, it was not until Thailand eased travel requirements this month that more foreign tourists started to return to Songkhla.
"For example, in June, there were still many procedures to follow before they could travel here and tourists wouldn't want to waste their time. Moreover, there were other expenses such as the insurance and COVID-19 tests," an immigration official at the border crossing, who did not want to be named, told CNA.
"The insurance with US$10,000 coverage costs between 600 baht (US$17) and 700 baht which may not seem like a lot of money. But for a family of six to seven people, for instance, that'd cost them several thousand baht," he noted.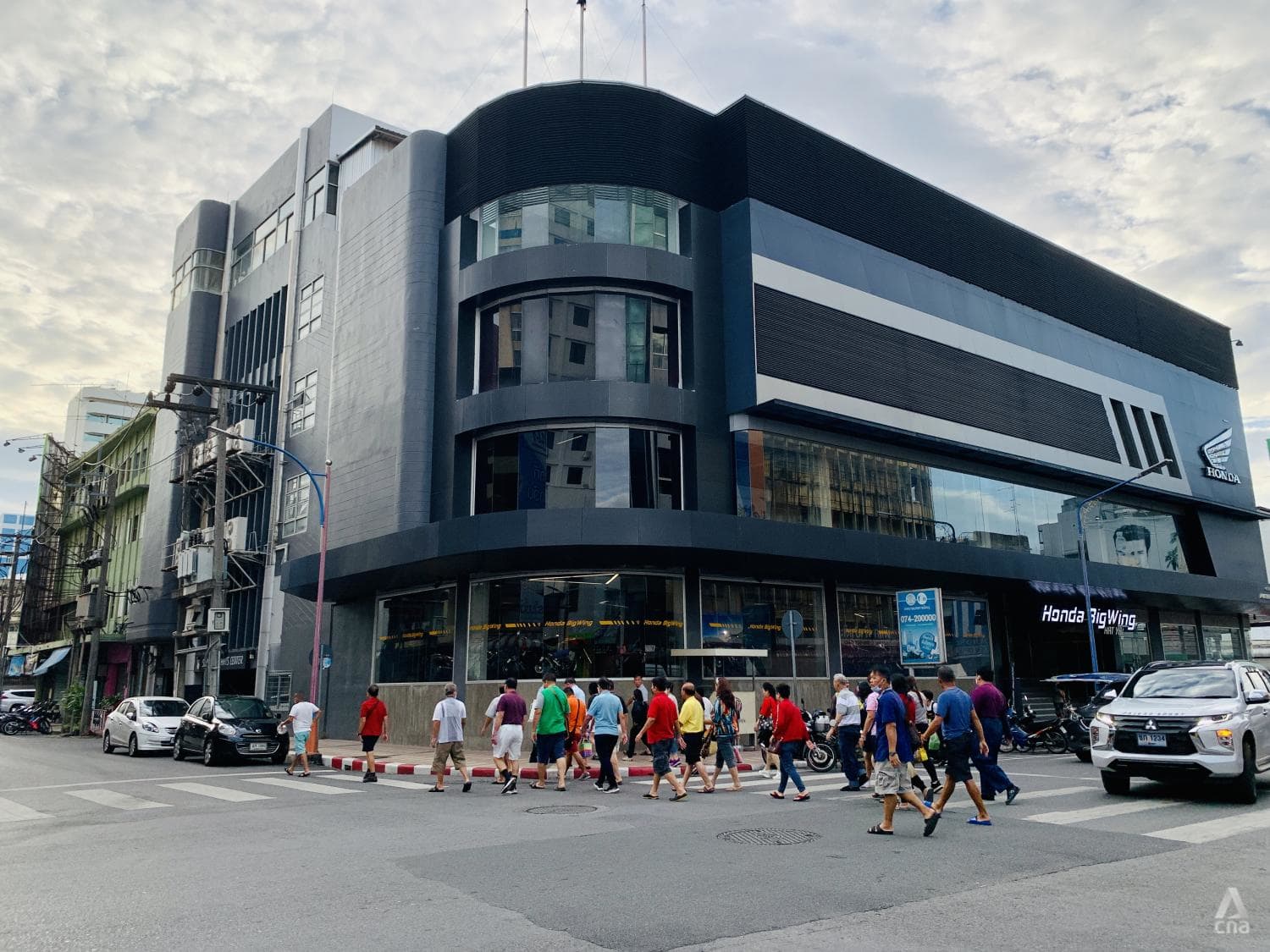 The Sadao border crossing recorded 10,822 arrivals from Jul 1 to Jul 4, including 6,114 Malaysians, 485 Indonesians and 98 Singaporeans. These did not include 3,820 other travellers who entered with the Malaysia-Thailand border pass.
Data from the Interior Ministry showed an average of 276,000 monthly arrivals via the checkpoint before the COVID-19 pandemic hit Thailand. 
Officials expect a continued increase in tourist arrivals, especially during the upcoming Hari Raya Haji holidays.
Despite the relaxed measures, fully vaccinated travellers are still required to present their COVID-19 vaccination records upon entry. As for those who are unvaccinated or partially vaccinated, they need to undergo screening and show proof of a negative COVID-19 test result.
UNCERTAIN FUTURE FOR HAT YAI'S TOURISM SECTOR
Many tourists who travel to Songkhla would visit the popular district of Hat Yai, about an hour's drive from the Sadao border crossing.
The area is known for shopping, restaurants and bars. It is heavily reliant on tourism. The pandemic has affected Hat Yai's economy, forcing many businesses to close.
Although more tourists have started to return, business operators are still reeling from the devastating impact of COVID-19. Many of them are happy to again welcome visitors but cannot help feeling uncertain about their future.
"There are not so many tourists yet because they're taking care of themselves. They don't travel or spend much due to COVID-19. Moreover, the Malaysian ringgit has also depreciated," said Wassana Madtapong, a vendor at Kim Yong Market.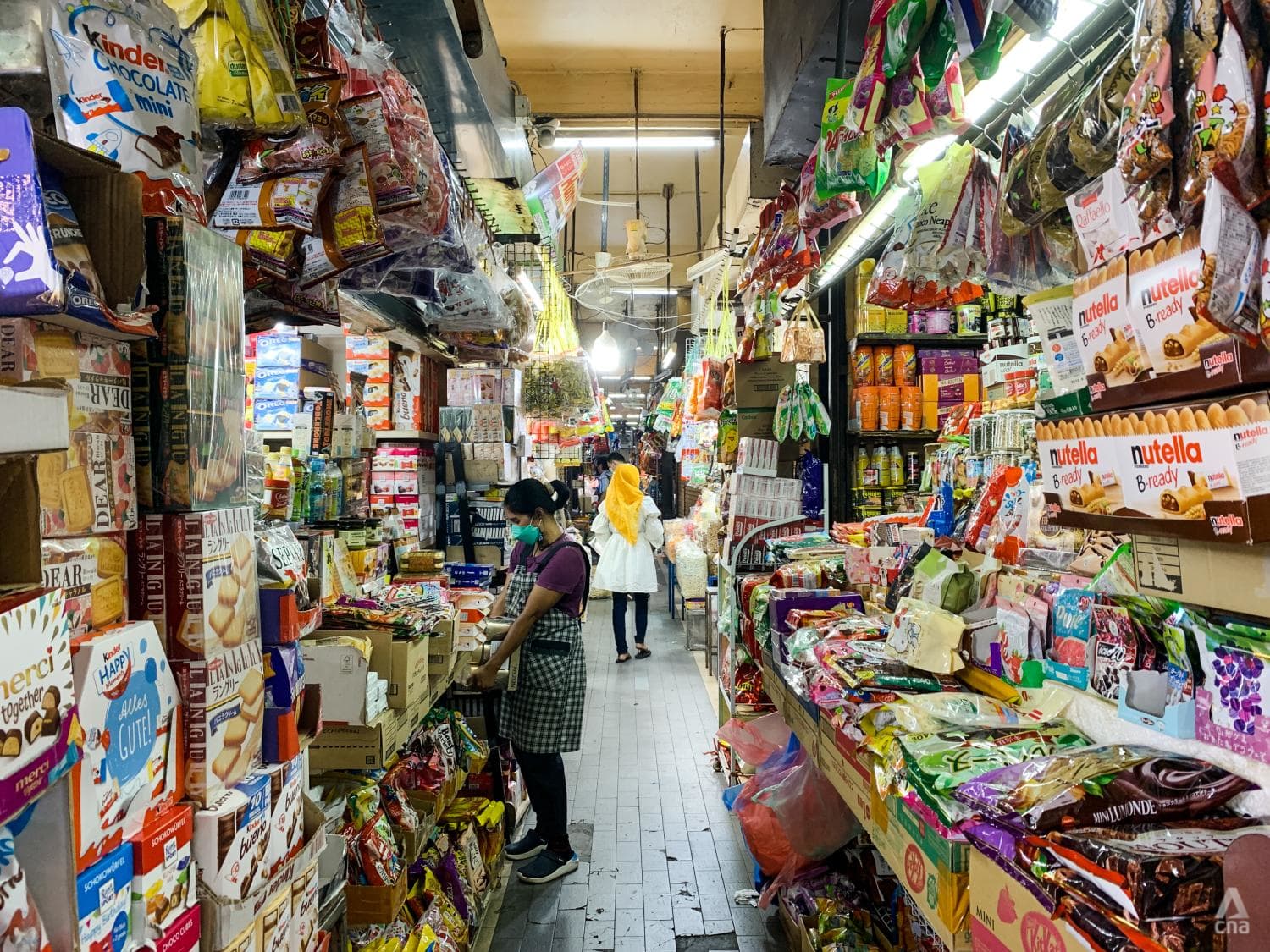 Despite increasing international arrivals, the market is quiet during weekdays. Wassana used to welcome busloads of tourists before the pandemic. These days, she notices only a few groups of shoppers in the market, with lesser spending power. 
"When there are several customers, I may get 5,000 baht to 6,000 baht in one day. But before, I used to get more than 10,000 baht, sometimes 20,000 baht. Let's say, in the past, people would buy 3kg of macadamia nuts to share. Now, they buy 1kg and split them into four bags for sharing," she said.
"Look around, there's hardly anyone here now," she added. "We wouldn't close until 7pm before but these days, we close at 5pm."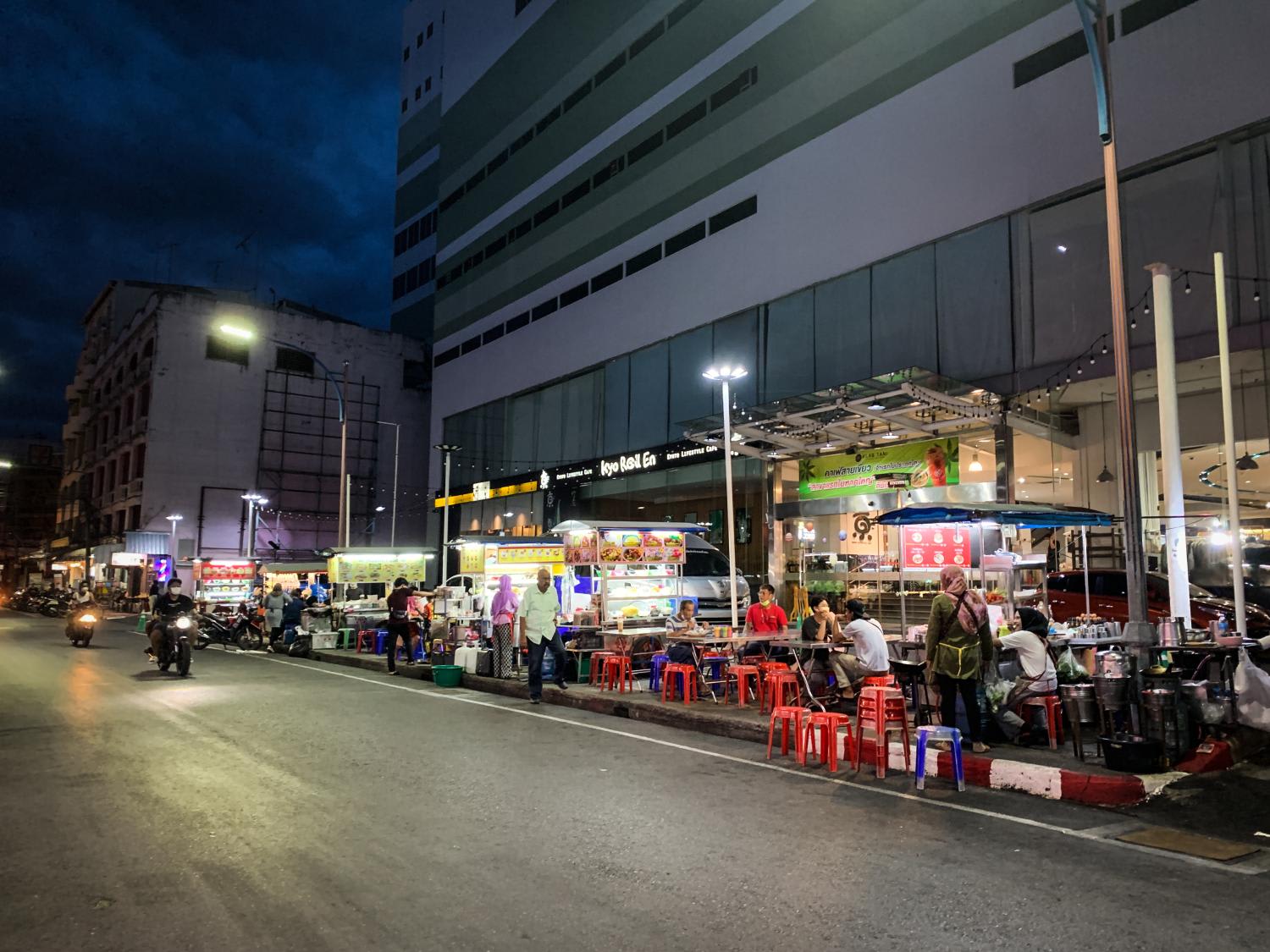 A few hundred metres away, Amorn Chimreuang was having a nap on a massage chair. Like other massage establishments in Hat Yai, hers is struggling to survive due to limited income from tourists.
Several rows of massage chairs stretched along the walls inside her shop. They were all empty.
"We have some customers at weekends," Amorn said.
"Things were different before."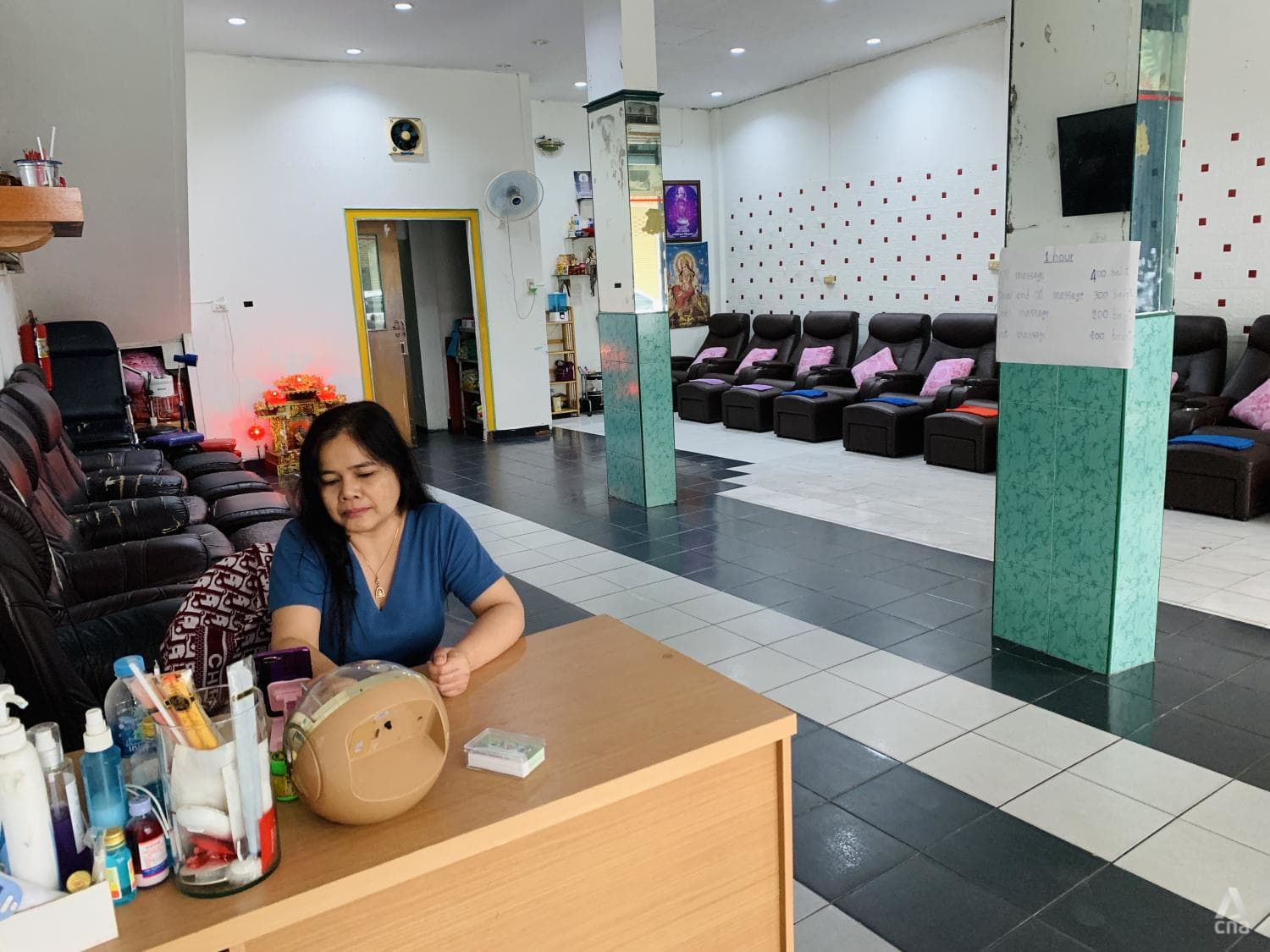 Still, seeing more travellers in Hat Yai has brought her hope that the tourism sector could thrive again, although the recovery may take some time.
"There are not so many tour buses yet, just some vans and private cars. Before the pandemic, there were sometimes 30 to 40 tour buses here. But that's not what it's like today. There are just one or two of them," she said.
According to the Thai central bank, the recovery of the tourism sector is among key growth drivers for the Thai economy this year. Its June forecast showed a 3.3 per cent GDP growth in 2022. Next year, growth is forecasted to be 4.2 per cent.
"Thailand's economic recovery is gaining traction and could be stronger than previously expected," the central bank said in its Monetary Policy Report last month.
Six million international tourists are expected in Thailand this year, thanks to "the sooner-than-expected reopening policy of many countries, including Thailand", the report said.
The central bank also forecast 19 million foreign tourist arrivals in 2023, when the global pandemic is expected to ease and Chinese tourists are predicted to return.