Former Malaysian PM Mahathir Mohamad still receiving treatment in hospital and has interacted with family, says daughter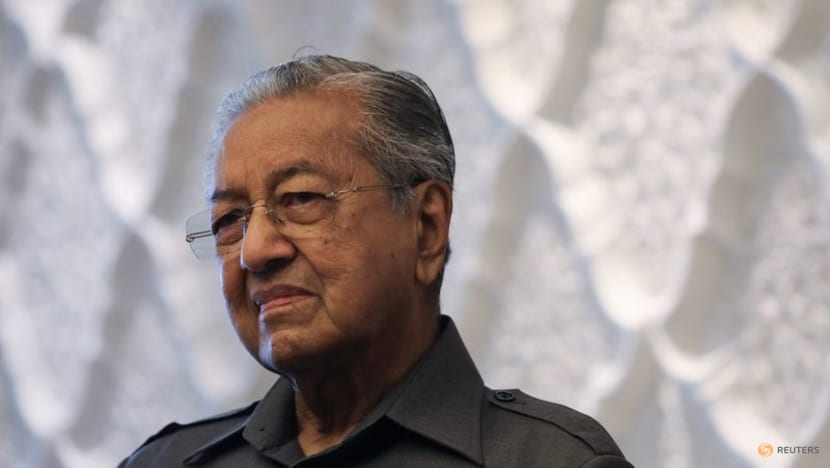 KUALA LUMPUR: Former Malaysian prime minister Mahathir Mohamad is still receiving treatment at the National Heart Institute (IJN), his daughter said in a statement on Sunday (Jan 23).
Ms Marina Mahathir added that her 96-year-old father has "interacted with" family members. 
"We also hope that the people do not pay any attention to rumours spread by sources that are unreliable," wrote Ms Marina. 
"The IJN as well as Tun Dr Mahathir's family will release statements from time to time," she added. 
Ms Marina, on behalf of her mother Dr Siti Hasmah Mohd Ali and the rest of the family, also expressed thanks to all parties who have prayed for Dr Mahathir's quick recovery. 
On Saturday, Ms Marina had confirmed that Dr Mahathir had been readmitted to hospital following an elective medical procedure in early January.
Reports from local media on Saturday said that journalists had descended on the hospital as news spread that the Langkawi member of parliament had been admitted to the institute's coronary care unit (CCU).
Prime Minister Ismail Sabri also arrived at the IJN on Saturday evening where he met with Dr Mahathir's wife, Dr Siti Hasmah.
"I ask all Malaysians to pray to Allah that Tun Dr Mahathir recovers soon and returns to good health," he said in a Facebook post. 
This is the second time this month that the former leader has been admitted to hospital. 
Dr Mahathir was admitted to IJN on Jan 7, weeks after he was discharged following a check-up. The institute said then that Dr Mahathir had been admitted for an "elective medical procedure" but did not elaborate further.
IJN later said on Jan 13 that Dr Mahathir had been discharged and would continue his recuperation and recovery at home. 
His medical procedure in January came after he was also warded at the same specialist heart hospital in mid-December, with doctors discharging him a week later.