Four days, 11 flights, 10,000km: A reporter's journey to examine the growth of Asia's budget airlines
Budget airlines, now so dominant in Southeast Asia, have opened up the skies and radically transformed the way people travel. Jack Board took 11 flights over four days, sleeping in airports and speaking to industry leaders to understand the modern-day flying experience.
SINGAPORE: It was in the 26th hour that I started to unravel. A self-enforced stoicism that had remained steady up to this point, was now being tested.
"This is a weapon in the cabin," I was being told forcefully by a Vietnamese security officer. He was holding up my compact camera tripod and examining it closely and with great suspicion.
"Sorry, what's the problem?" I asked in the most innocent tone I could muster at this point of my journey, my eyes stinging from fatigue.
"You need to throw it. Or you go back and check it in," he sternly commanded.

I was flying exclusively budget with no luggage allowance and no frills - all the way. After some attempted negotiations I was escorted back to the check-in counter to hand over US$40 for an item that weighed less than 1kg - and which would have cost me nothing to carry in the hold if I had been flying a full-fare airline.

This was not part of the plan. After landing in Ho Chi Minh City on a flight from Bangkok, I had attempted to use the transfer counter only to be denied flatly by a lethargic staff member and told to go through immigration and customs and then re-enter the airport.

Hence my midnight rendezvous with this safety-conscious officer.

By this point I had slept only intermittently, so headed towards the airport's "sleeping boxes": Brightly lit cubicles fitted with a simple mattress and charged at US$7 per hour. Everything about them, particularly the lack of darkness normally associated with sleeping would have been unattractive to a less exhausted passenger. In my case, I could not have handed over the cash faster.

As I waited for my delayed, early morning flight, there was some kind of perfect storm brewing, at least in my own frazzled mind. And it was the low point of what ended up being a 90-hour budget airline marathon, across six countries and 10 different airports.
I took 11 flights in total, slept in transit lounges and on benches, showered twice, connected to a silly number of lumbering free Wi-Fi networks and developed an unhealthy relationship with Starbucks.

Comfort and experience for travellers comes a distant second to the forces of business in the aviation industry. But do we as travellers actually mind? And does it matter?

One of the things I eventually understood during my journey is that the frustration and delay I endured in Ho Chi Minh City is not inevitable, but nor was it unexpected. In the end I got what I paid for: I arrived at my destination.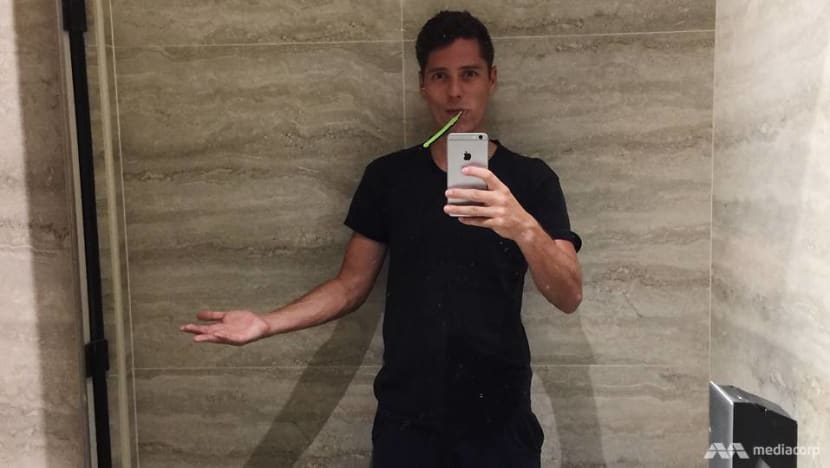 And the low-cost model has made flying a reachable aspiration for millions of people.

When the bright red AirAsia Airbus did pull in that morning, a comical moment certainly relieved some of my anguish.

In a near empty plane, three of us – taller than average men – found each other huddled together while most of the rows around us had been left empty.

While advised to stay in our allocated seats, the absurdity of the arrangement eventually meant the service staff turned a blind eye when the man to my left made his move to a row slightly further up the plane.

"Come up to the business class," he shouted back, laughing.

I smiled, put on my headphones and tried to sleep as we noisily barrelled towards Kuala Lumpur. I still had about 60 hours of this to go.

1. Changi is always a pleasure

Turn the clock back to the previous Sunday and I was geared up for my first flight, leaving from Cambodia's capital Phnom Penh. The kingdom's airport is handy, modern and seldom crowded, a stark outlier in a city defined by its chaotic roads and dusty skies.

The same convenience applies to Singapore's Changi Airport, which regularly wins awards for being the best airport in the world. 

I know the airport well. But I suspected that I had made a mistake dropping in so early in my journey, still fresh-eyed and without the aching back and petulant attitude that would overcome me later. It is a complex that has mastered the art of providing an easy travel experience. It provided a stark comparison with what was to come.

After landing at about 1am, I had plenty of time to test Changi's overnight offerings. As an airport that has been named the best for grabbing some shuteye by the Sleeping in Airports website, it was no surprise I managed to get some decent rest.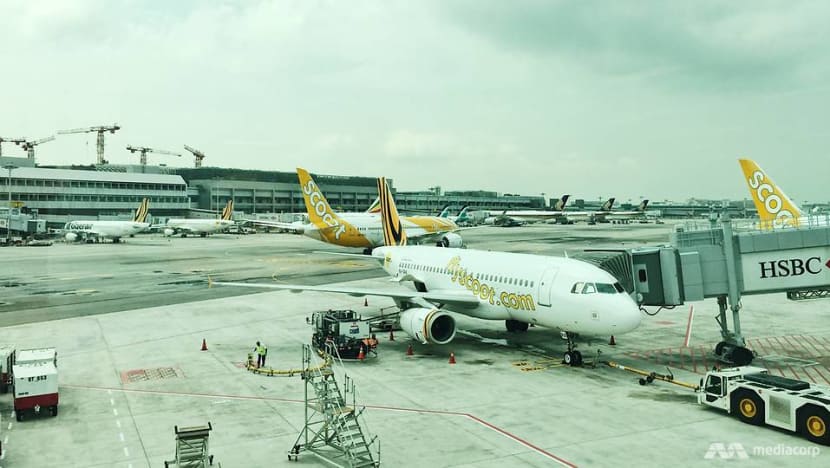 After the bizarre feeling of starting my day inside the terminal, I met the man leading Singapore's low-cost efforts, the CEO of Scoot, Lee Lik Hsin.

Dressed in a yellow polo shirt and seated at a modest desk in the middle of Scoot's busy office in the basement of Terminal 3, Mr Lee is clearly at the fore of an austere push towards profitability for his growing network.

Scoot recently merged with and then enveloped Tiger Airways, a brand consolidation by owner Singapore Airlines that has created a much more formidable low-cost player boasting a raft of premium new aircraft.

"We do feel that we want to have that differentiation between everybody else," he told me.

"The industry model has changed. It's no longer the bad old budget airlines of the past, leaving you stranded. We all take care of our customers.

"It's a wonderful advantage being based out of Changi. It's really in the area of connecting passengers that Changi gives us an edge to be better than other connecting hubs in the region."

With their bright ambitions and newly created words – Scootitude, Scootpons and Scootalogues – swirling in my mind, I move onto the second flight. Bangkok is my next stop.

The turbulence felt fairly severe.

A thunderstorm was brewing maliciously over the Thai capital and the rumblings through the cabin made some people nervous.

"Scared, scared, scared," a passenger behind me murmured. Next to me, a woman in her 20s tightly gripped the armrest as the cabin seemed to buckle in the angry atmosphere.

Thankfully, the pilot did not announce the need for mass prayers to save the plane from impending doom, as happened on a recent budget flight out of Perth, and we landed without incident.

Such heavy storm clouds are building up over some of Asia's legacy carriers. 

The old firms – premium airlines like Singapore Airlines and Cathay Pacific – are watching their long-time dominance of the skies come under threat from rivals in the Arab Gulf, while the explosion of low-cost providers is undercutting the regional market and disrupting the traditional notion of stopover hubs.

Flying point-to-point is widely seen as the future for Southeast Asia, where most flights are no longer than a couple of hours. 

It means profits are on the wane for the premium providers. "It's quite clear that growth in the budget segments of the business is going to be at a higher rate than the full service parts of the business," Mr Lee sad.

It also means the race to dominate the seemingly countless new route possibilities is red hot.

The best part of that for travellers is the possibility of flying pretty much anywhere you want in Southeast Asia without having to transit through one of the major hubs, like Singapore or Bangkok. The problem is everyone is doing it, and the infrastructure is groaning under the pressure.

Changi's new Terminal 4 is transitioning towards automation and new technology to further streamline the passenger experience, which will notably include those flying AirAsia, one of the airlines finding a new home at T4.

Its new capacity is also critical as Singapore looks to maintain its longstanding status as a transit hub, while other cities like Manila and Jakarta struggle to accommodate the rising number of flights on offer.

In Bangkok, Suvarnabhumi Airport is seriously overcrowded, according to the International Air Transport Association, and could pose imminent safety risks without urgent expansion.

While many low-cost airlines are serviced by Don Mueang Airport on the other side of town, some of them linger at the newer Suvarnabhumi. One of those is VietJet, an aggressive new player with fast expansion ambitions.

Their prices are cutthroat and marketing campaigns bold: Its bikini-clad flight attendants have caused plenty of controversy.

Nothing so racy occurred on my flight from Bangkok to Ho Chi Minh City. It all felt rather mundane: There was a one-hour delay and there seemed little to differentiate VietJet from its rivals, apart from what seemed to be the unexpected and unconventional yelling of the safety instructions.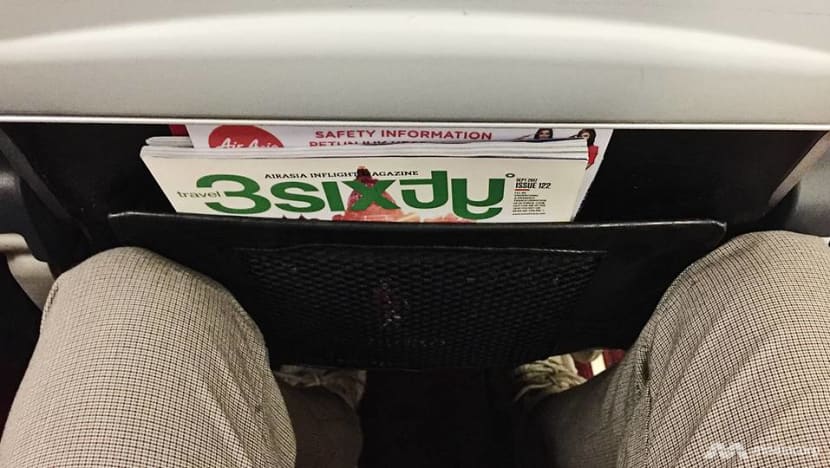 3. AirAsia is a behemoth

If you want to fly cheaply in Southeast Asia, it is quite difficult to avoid AirAsia. I wanted to sample a variety of airlines but found myself constantly drawn back to the region's rising giant again and again, due to its sheer ubiquity in the region.  

AirAsia has more than 300 routes to 127 destinations. Much of that revolves around their Kuala Lumpur home base, KLIA2, my next stop. From here, 220 flights take off daily.
This sprawling network is the aggressive business model of group CEO Tony Fernandes. The company's slogan is "Now everyone can fly", and Fernandes seems intent on being the one to enable them.

KLIA2 is a modern operating airport with all the normal things you might expect inside: The same duty-free stores, the same cookie-cutter signage, the same high-end fashion boutiques. It is like another planet compared to the city's previous low-cost terminal, which ceased operations in 2014. That place was grim.

But when I sat down to chat with him, it was clear Mr Fernandes thinks what he has now is far too lux – and expensive – for his business.

"It wasn't the airport we wanted and we continue this battle," he said. "We want governments to realise that there are two types of terminals. There's a low-cost airport and a full-service one."

He is pragmatic, though, and sees the importance of value and utility for passengers. No one needs niceties if they can fly internationally for US$20, he argued. And the same attitude applies to his aircraft.

"Airlines, because they've been monopolies, are scared to lose any sort of control. Singapore Airlines has had a bad run because it's tried to do too many things. It should focus on what it's good at. It's a good premium product.

"You don't get Rolls-Royce trying to start a budget car company."

Scoot's Mr Lee shrugged off that criticism, retorting: "I guess we have to prove that we can be good at many things."

4. The airport is still a mostly awful experience

It was about 5am when I arrived in Kuala Lumpur from Ho Chi Minh City. My next flight was in five hours so I staggered down to a capsule hotel and paid for some darkness and quiet away from the perpetually neon-lit wings of the airport world. As I continued my journey, I realised natural light is a vastly underrated feature of quality terminals.

Sometimes it seemed as if oxygen in the airports I passed through was laced with some kind of sedative. People walked around the halls like zombies, at all times of the day. 

But perhaps that is a self-imposed condition, to allow one to tolerate the relentless queues that are part and parcel of the modern airport experience, with the increasing number of budget airline passengers adding even more waiting time.
Still, queuing is what we have been trained to do and highlighted to me that the airport experience itself greatly influences whether travel is enjoyable or not. Standing in a line is not enjoyable.

AirAsia almost operates in its own ecosystem and Mr Fernandes is keen on streamlining what is currently a painful process: The check in.

"I think the airport experience is not a great experience. I'm a big fan of pre-approval so you don't have to stand long in queues. I think security can be a much better experience. For 1 or 2 per cent of people, we all have to go through a nightmare," he said.

A nightmare. His word.

5. Be flexible or fail

Delayed flights are one of the inevitabilities of this business, it seems. My domestic flight to Langkawi was running 90 minutes late, meaning I needed to scramble through the mercifully small holiday-themed terminal upon landing to make my next flight to Penang.

After bizarrely needing to pay some small cash to an airport staff member for a "counter fee", I was ushered through to the small gate and back out to the tarmac to walk to the next flight.

Tight connections on different airlines are a risk in the budget airline world, as many of the cheapest tickets offer no option other than to buy another ticket if a flight is missed. And buying at the last minute will likely mean paying top dollar.
Fortunately, though, my flight leaving Penang was also delayed.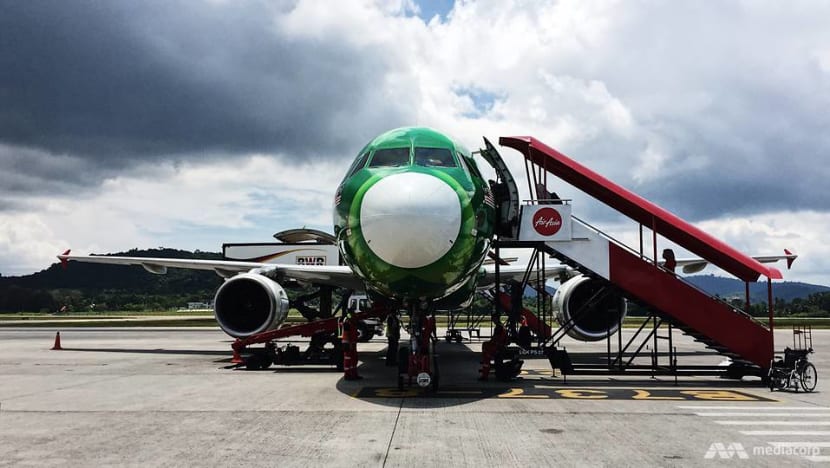 Using statistics from August, AirAsia's Malaysia fleet had an on-time rate of just 55.07 per cent, with an average delay of nearly one hour. Jetstar Asia fared better at 84.55 per cent, a similar score to Singapore Airlines for the month.

The reasons for delays are varied, from technical issues and weather problems, to overcrowded runway capacity and other infrastructure challenges. And while your budget air ticket may have no flexibility, it is advisable that you do.

My attempts at self-connecting – many low-cost carriers will not issue future boarding passes or transfer luggage - were fraught with risk and added stress to the journey.

Jakarta is the world's most delayed airport, according to FlightStats.com, with only about one-third of flights on time. And guess what? That is where I was headed next.

6. Indonesia still feels like the wild west

Indonesia has a fairly dire reputation when it comes to aviation, yet with its spread out archipelago and big stable of airlines, it is one of the most competitive markets in the region.

The country's airlines, however, consistently rank among the least safe in the world and some are still banned from flying into the European Union.

Booking the next ticket to Bali was akin to a potluck – on this day there were six airlines offering a range of flights priced within US$5 of one another. The cheapest one-way was US$35 with Citilink, an airline originally established as the low-cost subsidiary of national carrier Garuda.
Late last year, Citilink was embroiled in controversy when one of its pilots was found to be drunk before take-off, which resulted in the resignation of the company's CEO.

Benny Butarbutar, Citilink's vice-president of corporate communication, told me that the negative perceptions of the industry are something they are striving to change.

"Citilink was basically built on the same standard as Garuda Indonesia, without some of the services that premium airlines have," he said. 

He added that safety standards are improving and national infrastructure is slowly catching up to the flying boom Indonesia is witnessing. Yet even in Jakarta, the ageing terminals are clear to see and offer a travelling experience that falls short of the best that the region has to offer. 

Still, price is the main game here.

"I don't care," said fellow flyer Lukman when I asked about the poor reputation of some Indonesian airlines. "Most of the local carriers have problems with punctuality and delayed flights.

"I know the risks because it's cheap but I still take it. Safety is important but accidents don't happen that much and it can happen to the premium ones too."

7. The sky is lonely for the weary traveller

Speaking to Lukman was a rare experience for me. When you have spent days removed from reality and have instead been zooming through time zones, juggling boarding passes and in an endless loop of security checks, the lack of human interaction is striking.

In four days, I did not have a proper face-to-face conversation with a single person. Personal interactions were limited to muted pleasantries with airport staff and Starbucks attendants.

The passengers next to me on the flights were normally quick to hide themselves from conversation, glued to their phone screens or inflight food menus.

I also withdrew to find friendship in podcasts.

Only at one stage does an elderly man next to me pipe up, not to exchange pleasantries, but to suggest I might like to move to another free row so he could have two seats to eat his lunch. I obliged.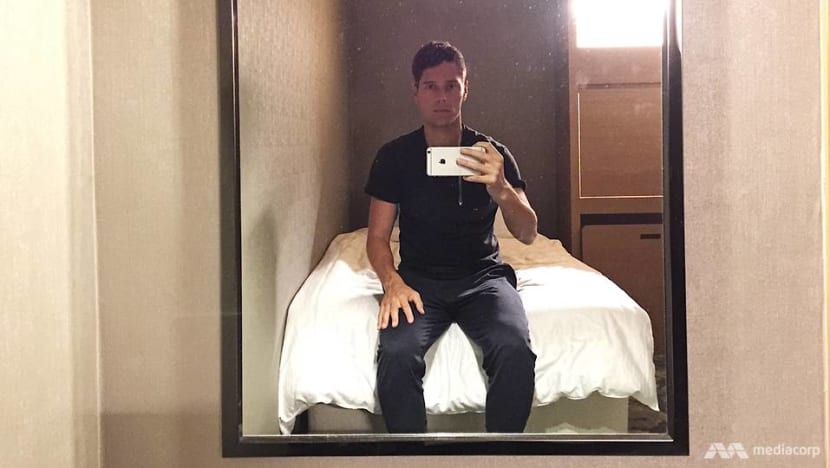 The short nature of regional flying means few people seem willing to invest the effort to meet their neighbour, a reflection on the industry and the times we live in.

And despite flying becoming a more regular activity for so many people, some behaviour seems puzzling: On nearly every flight I took, passengers had to be verbally warned to remain seated as the plane slowly taxied towards its gate. 
Perhaps the urge to escape the confines of the aircraft comes from a subconscious sense that increasingly crowded airports mean longer queues, and beating fellow passengers off the plane could see one reach passport control ahead of the masses. 

8. Flying has changed forever
I woke from a slumber on a couch in one of the closed airport bars at Bali's Denpasar International. Immigration shuts down overnight so I had a few hours to wait before my 7am departure to Kuala Lumpur and then onwards home.

Mosquitoes had feasted on my face and hands, probably a more delicious meal than I had enjoyed over the past few days. 

Overall, I had very few major complaints about this marathon experience. Six out of 11 budget flights were delayed, the most by 90 minutes. The overall cost came in about US$700, a sum that was inflated by booking last-minute flights, which tend to be more expensive.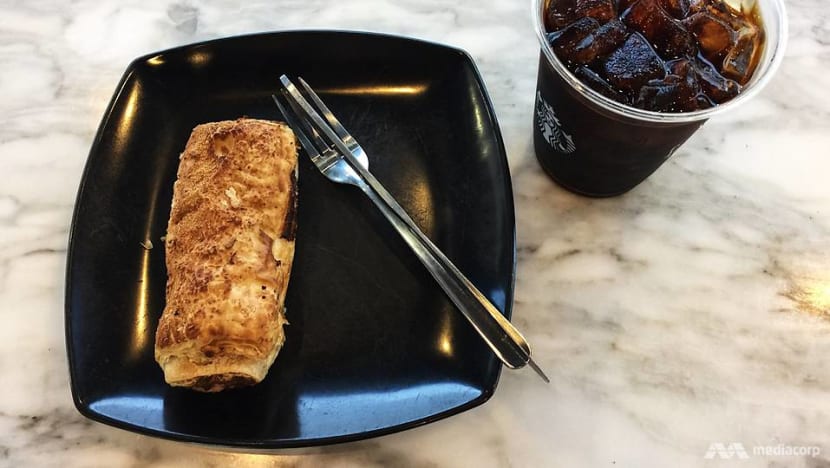 Budget flying is the new reality for most people in Southeast Asia. All signs suggest that more efforts will go into providing more infrastructure and aircraft to fly us directly where people want or need to go.

The days of the "bad old budget airlines" might not be gone just yet, as Scoot's Lee Lik Hsin believes, but they are certainly numbered. The future low-cost product looks more likely to be even safer, efficient and comfortable than today.

As I went through the final international security check, I was filled with some kind of strange feeling of accomplishment. Not of having gone anywhere or seen anything, but still, this was the final leg. I was just a few hours from home.

But I had just one more obstacle and it was a familiar one.

"Sir, can you open your bag please?" I look up at the security officer with slow rising disbelief, my eyes bloodshot and face covered in bug bites.

"Do you have a tripod?"