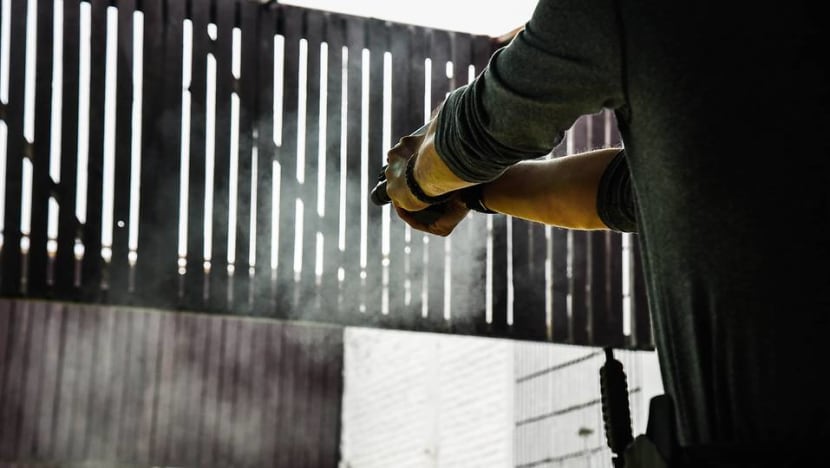 BANGKOK: When Sunantha Ratchawat was hit, her body went numb. It was dark inside the bar, popular with young Thais drinking and dancing and on this night, it was crowded. Music - American hip hop - was blasting through the venue's speakers.

Sunantha, who goes by the name of Pam, was in her early 20s and on a casual night out in 2006 with friends on Khao San Road, a rowdy nightlife district in Bangkok. It was a normal place for her to hang out, and when an altercation broke out near her inside the bar, she initially did not pay much attention.   

But when gunfire ripped through the bar, her life changed.

"I heard that someone shot a gun," Pam said. "My friend was so scared and we tried to sit down and make ourselves as safe as much as we could.

"But unfortunately, the one that was shot and ran away from the bad guy came to us and fell down on us and the bad guy tried to kill him. But it was me and my friend that were shot."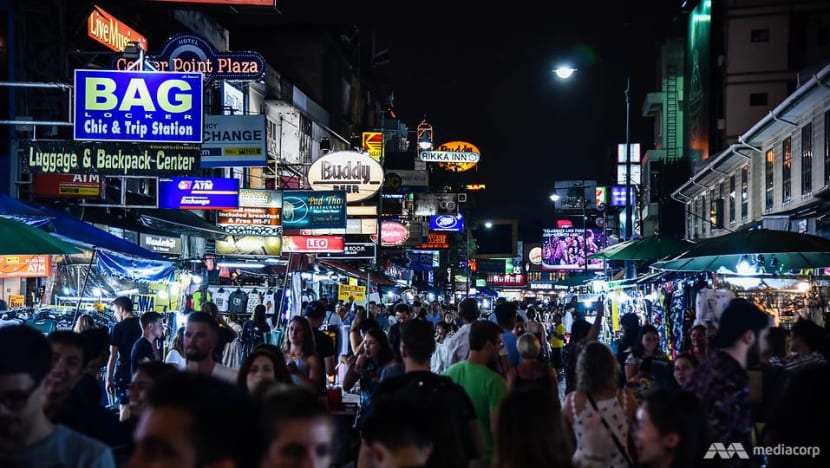 "The second I got shot, I didn't know myself because it was very hectic, very loud: Bang bang bang bang, I didn't know," she said.

"First, I felt numbness on my under arm first and then I saw my blood on my arms and then I felt hurt, very hurt, and at that second I realised I'd been shot."

Bleeding profusely, she was admitted to a nearby hospital and stayed in an intensive care unit for seven days. She did not know it at the time, but she had been shot twice; another bullet was still lodged inside her.

Her friend Not had been shot in the stomach, while another victim, someone Pam had never met, was dead.  

'GUNS MAKE PEOPLE EQUAL'

Thailand is known widely as the land of smiles. But within the fabric of its society is an underlying pattern of firearm use.
Studies show that Thailand has a higher rate of gun-related killings per capita than the United States, a country where deadly shootings dominate news headlines and the political agenda. Thailand is second only behind the Philippines within the region.
There are millions of powerful weapons across the country and many of them are illegal and unregistered.
In 2016, there were more than 3,000 homicides by a firearm in the country - a rate of 4.45 deaths per 100,000 people, according to research by the University of Washington.

Thailand's rate is nearly eight times that of neighbouring Malaysia and when deaths from armed conflict are removed, it is even greater than one of the world's most dangerous countries, Iraq.

Most of the homicides in Thailand are put down to criminal elements, gang activity or conflicts related to a loss of face or personal grievances. There is not the spate of mass shootings that occur so often in the US.

"Sometimes we get in a conflict and guns seem to be the answer. Guns make people equal," said Pol Col Naras Savestanan, the director general of the country's Department of Corrections.

Yet despite the high rates of violence, Thai authorities still do not have a clear picture of exactly how many guns are out there on the streets.

A MURKY PICTURE

The man tasked with compiling national data admits that it is incomplete and messy. All of the records throughout the country since gun ownership laws were introduced in 1947 have only ever been recorded manually by hand.

"Not only that, all the records are scattered among the districts and the provincial offices. There are errors. We had five to six million licenses, and now we're trying to put them into a computer," said Chamnanwit Terat, the deputy director-general of the Department of Provincial Administration.

"We found that there are duplications, or one license that belongs to multiple weapons and therefore we have to go through those errors one case at a time."

The department is attempting to create a central, online database for national gun records in an attempt to make the country more accountable for its weapons.

Chamnanwit believes self-defence is a justifiable reason for "mature" citizens to own firearms, especially when, he admits, they "can't always rely on the state's protection". However, he wants licensing laws tightened to allow for reviews of a person's suitability to possess a gun.

"Personally, I think those who possess or use firearms should have their license renewed once in a while. But as of now, once you get the permission to get your gun, you can keep it for life. You might be well behaved this year, but what about next year? What if you get sent to jail?"

MAKING PATRIOTS

More than 30,000 people are held in Thailand's jail system for gun-related offences. Some of the most common are for lesser crimes like possessing an illegal weapon, or making guns; the homemade trade is known to be rife across the country, particularly by organised crime groups.

Earlier this year, an initiative was launched to give gun offenders three weeks of specialist weapon-making training - overseen by the government and the Royal Thai Army, with the aim of reducing the rates of released inmates re-offending.

"One of the biggest problems in Thailand is recidivism. One of the alternatives to the problem is finding them a job or employment," Pol Col Naras Savestanan said.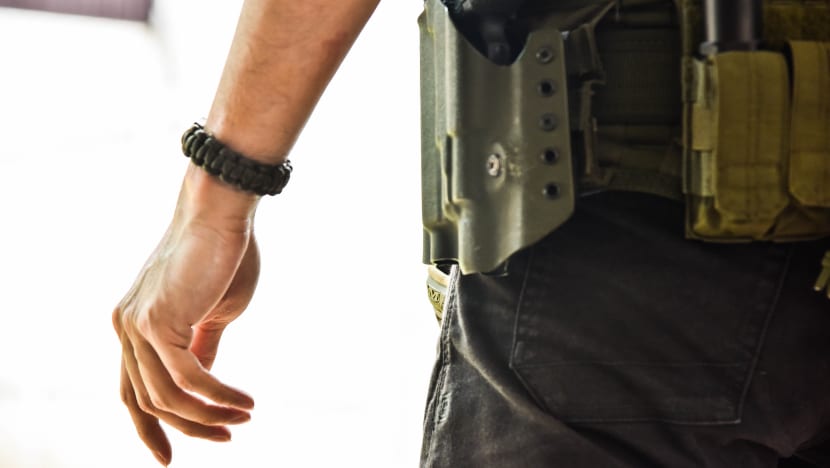 The Department of Corrections handpicks the "geniuses" of homemade weapon making to get a better impression of how criminal groups are operating, and in the process hope to turn them into patriotic citizens.

"Some of those people make the gun themselves. They are a kind of naughty boy making the gun and trying to do something with it. So they will gain the knowledge, skills and experience of how the army works, how we develop our own weapons and on the other hand, the army, the government will gain some new ideas from them," he said.
And while the law is tough on gun offenders, resulting in mass incarcerations, Pol Col Naras makes no apologies for the hardline stance.

"It's better than having a high murder rate. Actually, we do have a high murder rate but at least to have a strict gun law might help to reduce that figure.

'GUN HEAVEN'

Dozens of gun shops line the timeworn avenues of Wang Burapha, an old district in central Bangkok. Some of these establishments are well known for their history as gunsmiths and have been operating for decades. Over time, their windows have filled with modern weaponry.

"It's kind of a surprise for first time visitors to this neighbourhood because Thailand is not really known to be a gun heaven," said one firearm enthusiast.

These stores are not hidden and are not secret. It is the embodiment of the engrained nature of gun ownership in Thailand. Even by the government's incomplete and unreliable count of legal guns, by the numbers, one in 10 Thais owns a firearm.
The paperwork required for gun ownership is not exhaustive. A citizen without a criminal record needs only to produce documents from their district office, a bank statement and a letter from their employer. The process typically takes a matter of weeks to complete and some of the cheapest rifles in Wang Burapha can be purchased for US$1,300.

While the price is much higher than in the United States, it is not out of reach for an ordinary citizen set on buying one.

"To be honest, it's surprisingly easy," the enthusiast said. "It depends on how long it takes to get your approval from the authorities. If you're an ordinary citizen, it should be a very straightforward procedure."

Buying illegal weapons, apparently the source of most crimes, is even more simple. A number of Thais told Channel NewsAsia that one could be arranged within a day or two via the black market.

There is no push to make gun possession illegal in Thailand and those who arm themselves within the framework of the law defend their rights with the same vigour and reasoning as gun rights defenders in the US.

"I believe a good person can use a gun in a good way. And if a bad person uses a gun, it's going to be illegal anyway, said professional firearm self-defence trainer David Sutthaluang.

"If you ban guns in Thailand, it means the good guys won't be having a gun so who can they protect?"

'EVERY MORNING SOMEONE DIES'

Finding someone with an anti-gun agenda in Thailand is not so easy.

One politician, though, has been willing to take what is proving to be the unpopular side of this debate. As a former foreign minister of the country, the voice of Kasit Pirom stills carries weight.

He wants another nationwide gun amnesty period, where illegal guns could be surrendered without penalty, supported by the government and religious institutions. Thailand has attempted such amnesty periods several times in previous decades.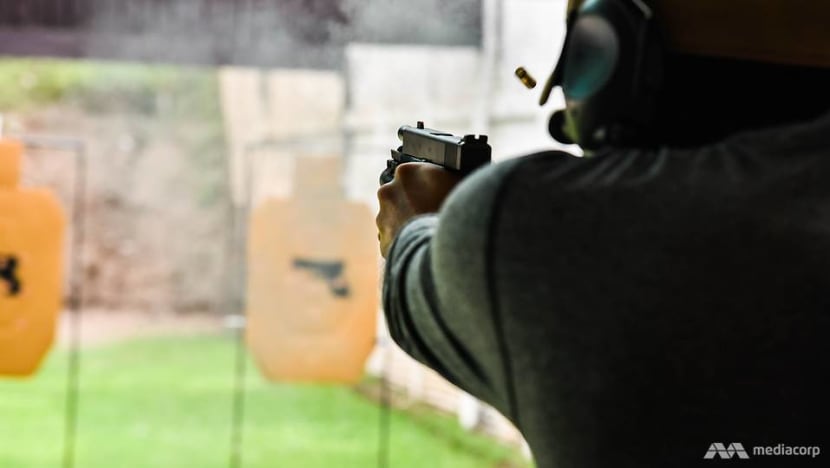 "It's time we take stock of where are the guns and where do they come from. I think it's a human reaction because every day you open a newspaper or you listen on the radio or particularly on television, every morning someone dies," he said.

"We have so many extrajudicial killings. It seems so prevalent, becoming a sort of norm in the Thai society and yet in the backdrop of being a Buddhist country, a lot of Buddhist traditions, a lot of religious organisation are all about being peaceful and coexistence.

"In that sense I think we should do something about gun control. We do have a law, but there are weaknesses about enforcement."

No justice was ever delivered for the shocking attack on Pam at the Khao San road nightspot. And the shooting has had a profound effect on her life ever since.

"I almost lost one of my arms but fortunately I was in the doctor's hands and I did physical therapy for at least one year. Even now, my left hand is not 100 per cent but it's ok. I got used to it already," she said.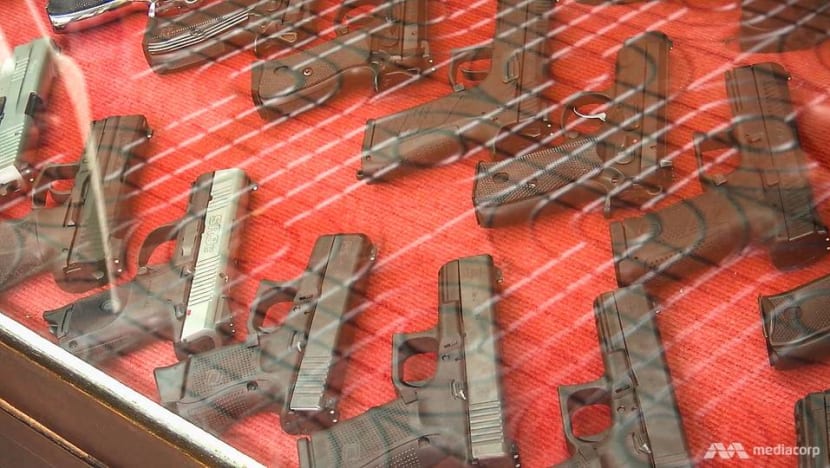 Now she is married and the mother of a young daughter. Her life is different from the times she spent frequenting Bangkok night spots.

But for years she says she was scared to be out in loud, public places like bars, in case something like this, a stranger with a gun intent on violence, happened again.

"Yes I was scared a bit. But that's why I try to be more careful, try to look around and notice if there is anything wrong around me or close to me so I can run away in time," she said.

"If you see someone that carries a gun, maybe it's better you stay away from him because it's not normal."
PODCAST: Listen to Jack Board's account of gun violence in Thailand on the latest edition of The Asia Angle.