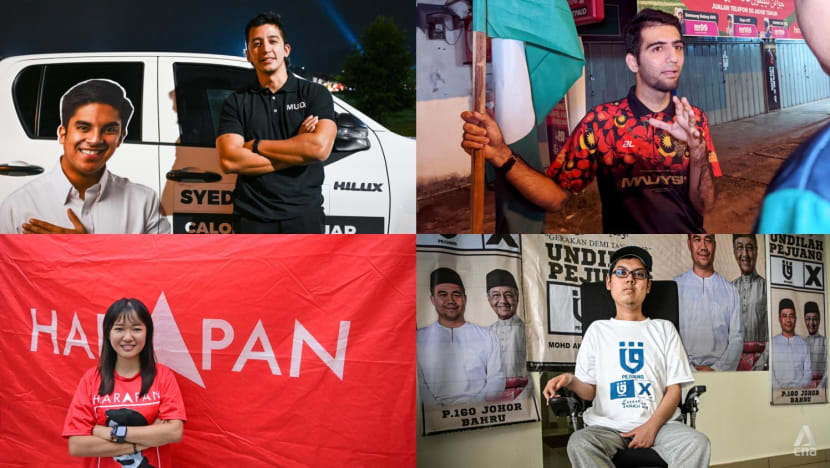 They're putting in long hours behind the scenes and some are barely getting any sleep. CNA speaks to volunteers who are going all out to help parties and their candidates for Malaysia's general election.
Mohd Harith Zikri Mohd Yusri, 21, Pejuang volunteer
Mohd Harith Zikri Mohd Yusri was diagnosed with Spinal Muscular Atrophy Type 2 at birth, but that has not stopped the 21-year-old from volunteering for the Parti Pejuang Tanah Air (Pejuang) candidate running in his constituency for the general election. 
Hailing from Kota Tinggi, Johor, Harith told CNA that he did not want to miss out on being part of the grassroots team for Pejuang candidate Hairy Mahmood in the 15th General Election (GE15).
Besides doing multimedia work for Hairy's flyers, Harith also handles his candidate's social media posts.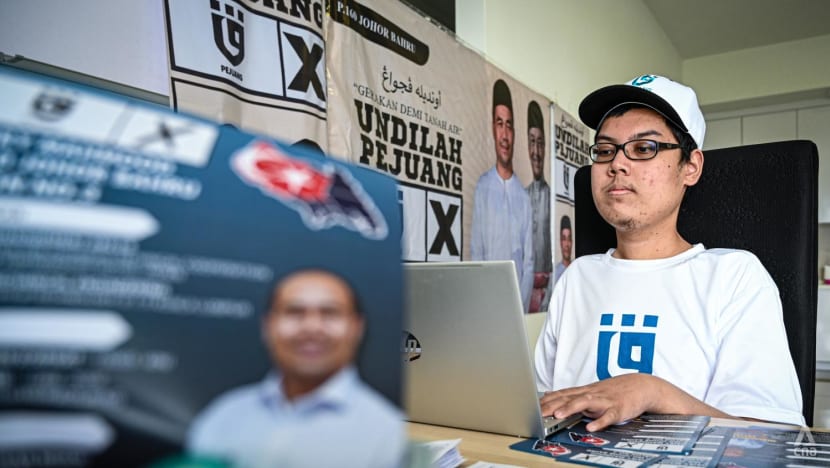 "Both my hands do not work normally because this disease has weakened my muscular system since birth," said Mohd Harith Zikri.
 "However, I was never left out by my friends while campaigning. On the contrary, my presence was welcomed because I like to make jokes while on duty to entertain my teammates," he said.
Harith said his favourite part of campaigning is getting to speak to voters, especially young ones. He has advised them to "make the right choice", he said.
Moo Wei Kian, 25, Barisan Nasional volunteer
Loading and unloading goods, printing thousands of flyers, managing the store room, keeping things running – these are all the roles Barisan Nasional (BN) volunteer Moo Wei Kian takes on as the sole person manning the operation centre in Bukit Jambul, Penang.
"I have been really busy every day. Someone comes every 10 minutes to either load goods or (ask) about document matters. It all happens one after the other, even before I can finish the (task) at hand," the 25-year-old chuckled.
It's a lot of work and commitment for someone who is not even from Penang – Wei Kian travelled about 400km by bus from Raub, Pahang to take on this role when hustings began.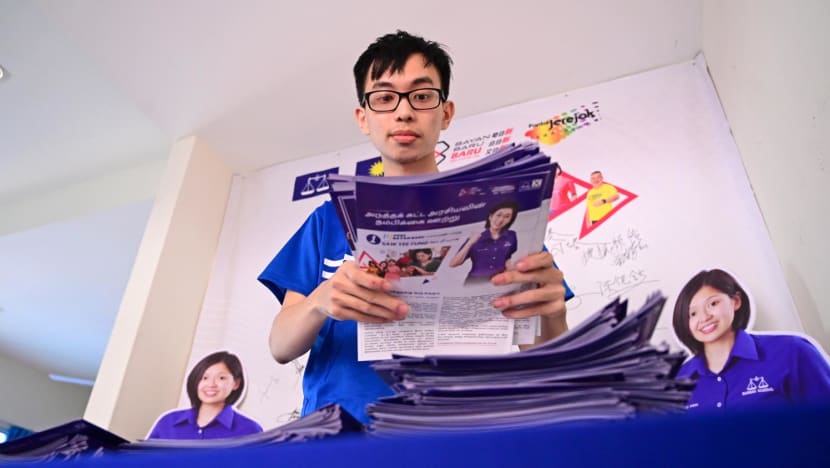 "I stay here at the centre too, and there are no beds here. I sleep on the floor every day with a blanket and will be staying here till I have to go home to vote on Nov 19," Wei Kian said.
Although Wei Kian doesn't have much interest in politics, he said he took on the job as coordinator for BN for GE15 to "meet people and friends".
"My work is exhausting as it demands physical work ... but I understand, campaigning is difficult too and demands commitment. So I took on the job and will take care of everything here," he said.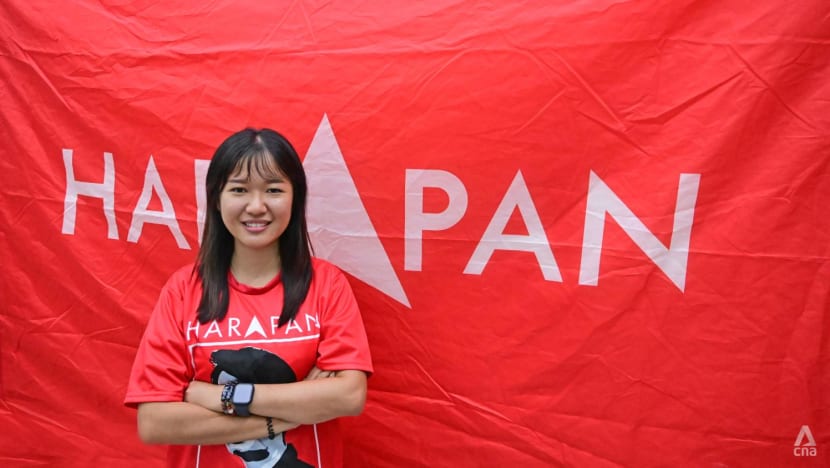 Lee Jia Ying, 27, Pakatan Harapan volunteer
When Lee Jia Ying was still in university, issues like the Lynas rare earth mining controversy in Pahang and the Bersih movement lit a fire in her, so much so that even though she was a year into her banking and finance degree, she left to enrol in law.
In that same year, she also joined Pakatan Harapan (PH) as a volunteer.
Seven years on, the Melaka native said becoming a lawyer and joining a political party were ways for her to get involved to "affect any kind of change", no matter how small.
"I feel for my country. I think it's our responsibility as citizens to (fight) when we see injustices happen. We have to do something," the 27-year-old said. "I just want to help achieve a better country."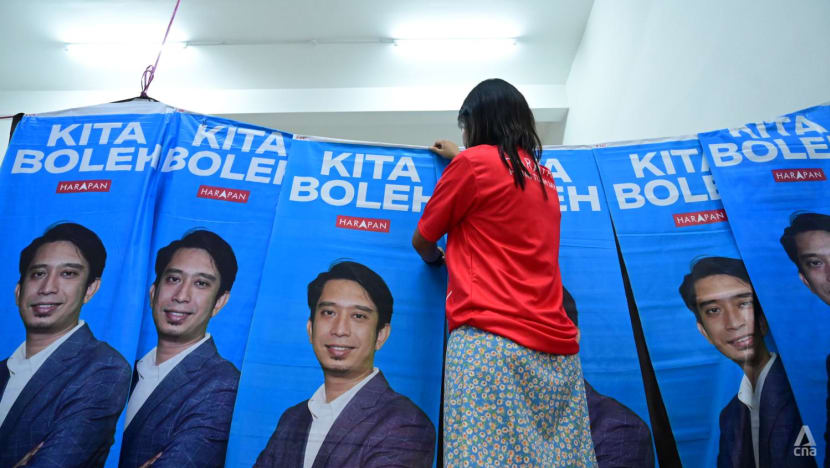 As a volunteer, Jia Ying has come across many people who don't care about politics as they think "politics doesn't affect them".
"Whether you care about it or not, it will still affect you and your life ... It's okay if you don't vote for Pakatan Harapan, but at least care about politics with your own stance and opinions. You must at least know what is happening in our country," she said.
With just a day to go before the polls, Jia Ying has been busy recruiting polling agents and counting agents to help out on polling day. When she's not taking photos and videos for candidate Adam Adli Abd Halim, who is running for the Hang Tuah Jaya seat, Jia Ying is busy sifting through data for contact numbers to blast messages encouraging people to vote on Nov 19.
"I took a week of leave off work for the elections. I'm tired, but I am hanging on till polling day," she said.
Lim Hao Xing, 19, Independent candidate volunteer
Lim Hao Xing could have chosen to volunteer under the banner of one of the political titans for GE15, but the 19-year-old instead chose independent candidate Lee Wai Hong who is running for a seat in Seputeh, Kuala Lumpur.
Hao Xing says helping out in a significantly smaller team gives him "precious opportunities".
"I get (to be) near the essence of politics such as policy-making, statistics study, election strategy, and witness the process of democracy at the very frontlines – such as nomination day and poll-counting," said Hao Xing, who is awaiting offers from universities.
What he enjoys most though, is being able to be involved directly in the decision making process where he can contribute his own ideas.
"These are almost impossible for a freshman like me to experience in a big party at the start, as they are often too crowded and too conservative."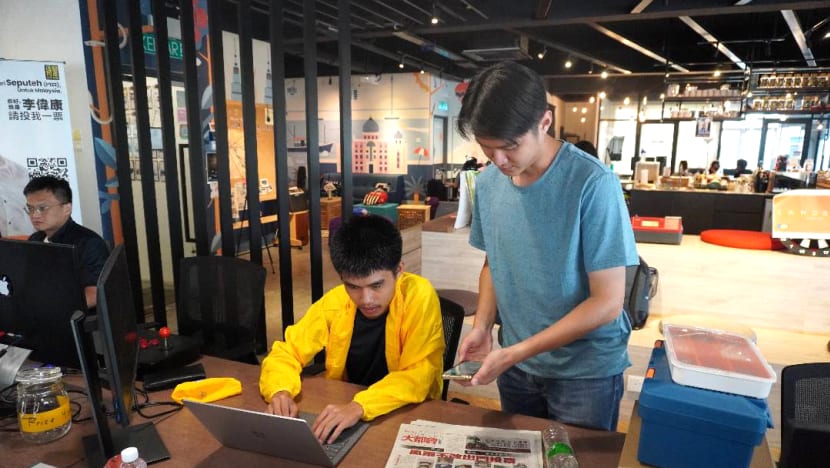 Now a month into his stint, Hao Xing has been pounding the pavement with his candidate every day attending rallies and doing walkabouts.
He believes independent candidates are important in government because they can "speak with a conscience".
"(Independent candidates) can speak more freely, and honestly from people's view, as they are not bound by party interests, race, and religion," he said.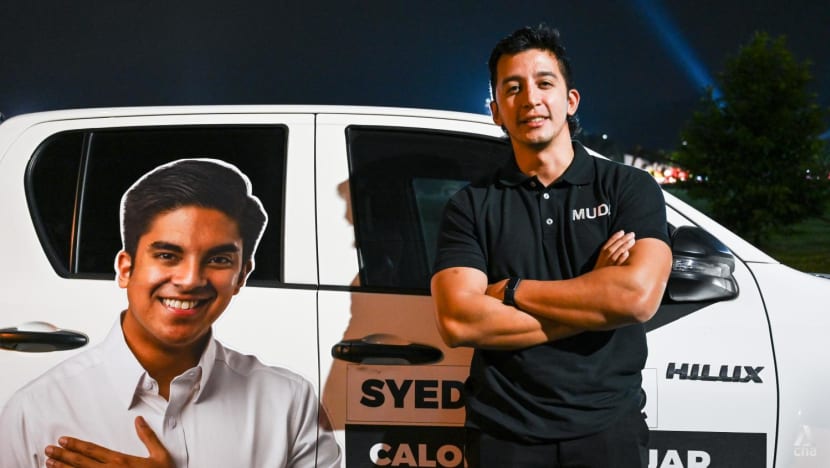 Farhan Iqbal, 30, MUDA volunteer
Farhan Iqbal is no stranger to elections. Since joining youth-led Malaysian United Democratic Alliance (MUDA) six months ago, the 30-year-old has volunteered with GE15 Muar candidate Syed Saddiq Syed Abdul Rahman for the Johor elections held earlier this year.
The Taman Melawati native left his job as a tax consultant at a prestigious auditing firm and first started off as a campaign photographer for MUDA co-founder Amira Aisya. Over time, he started becoming more involved with the party.
When he got the offer to volunteer for Syed Saddiq, Farhan said he accepted it in a heartbeat.
"If it had been anyone else, I would have had second thoughts," he said.
"Saddiq represents many Malaysian youths. (He is) what we want and what we need for a better Malaysia," added Farhan. 
In the lead-up to Nov 19, he has been working closely with other volunteers like photographers, copywriters and designers for Syed Saddiq's campaign.
But given that GE15 is a major election, things have been intense for Farhan and the team of volunteers.
"A few days ago, we were unwell ... we haven't been sleeping well and we are feeling dead tired ... but we have to push on," said Farhan who was taking a quick nap after an evening rally before speaking to CNA.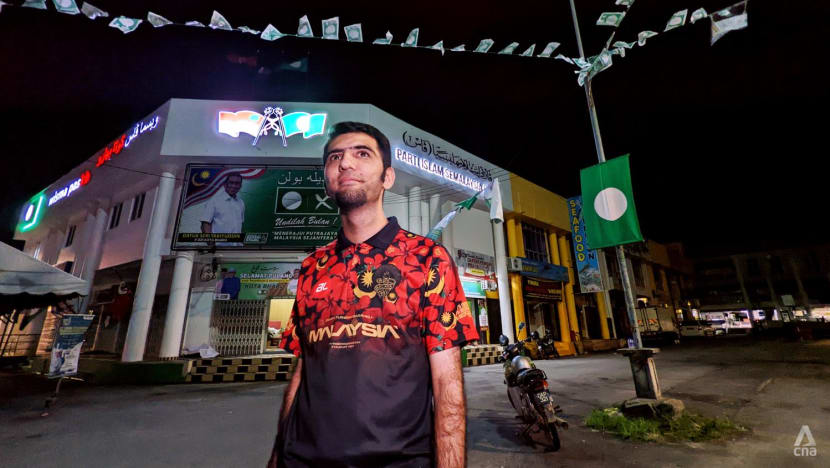 Muhammad Faris Mohamed Basir, 30, PAS volunteer
Having volunteered for Parti Islam Se-Malaysia (PAS) since his university days in Selangor, Muhammad Faris Mohamed Basir has been a familiar face at Kota Bharu's PAS events.
Now an active volunteer, the 30-year-old has been helping out in the PAS branch where candidate Takiyuddin Hassan – PAS' secretary-general – is standing on the Kota Bharu ticket.
On top of attending PAS events, Faris usually plans programmes all night. Despite his hectic schedule, Faris doesn't mind it as he believes there is no better time to make memories than during an election.
"We hang flags, we travel in convoys and we make rounds at night. It's an extraordinary time," Faris said.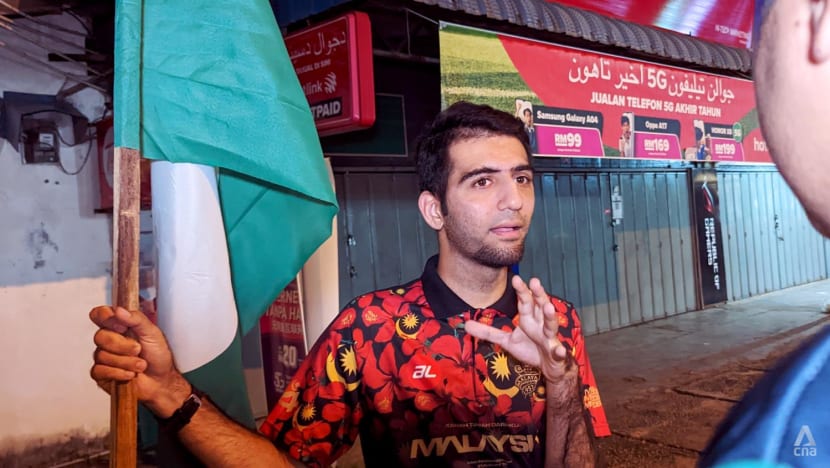 Outside of campaigning with his candidate, Faris is a state assemblyman's staff member for Bunut Payong, Kota Bharu. This ties in with his work as a full-time activist where he organises political education workshops for youths in Kelantan, along with other PAS volunteers.
The workshops cover topics such as the structure of Malaysia's government, how laws are made in parliament and the allocation of resources.
Faris hopes that such workshops will give youths in Kota Bharu an avenue to discuss issues in Kelantan and "encounter varying perspectives" regardless of political inclinations.
"One day the older guard will leave their positions. When that happens, we will need capable people who understand the twists and turns of how to make a state function," said Faris.