India's farmers tap technology to boost crop production amid unpredictable weather
From sensor-based irrigation devices to drones that study the health of crops, more farmers in India are adopting technology to overcome low yields and unpredictable weather.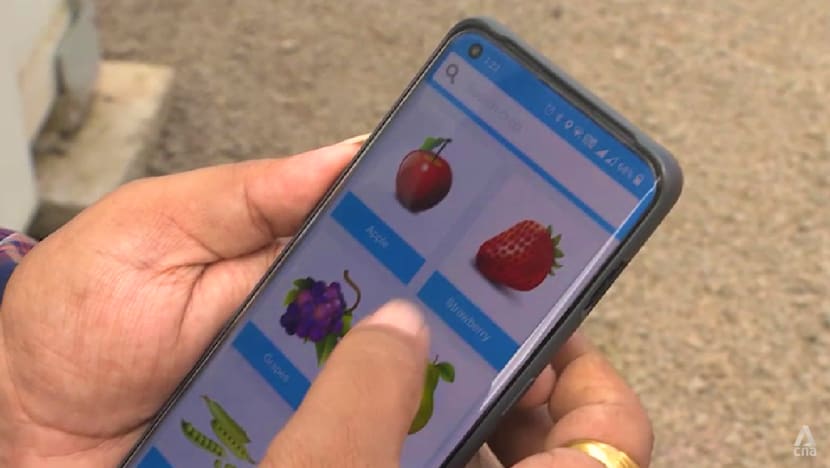 MAHARASHTRA, India: Farmer Kiran Pingale, who grows tomatoes and grapes, used to struggle to preserve his produce amid changing weather conditions, and would end up throwing away large amounts of crops that he had not managed to sell.
But this year, he bought a solar-powered cold storage unit, Ecofrost, developed by an Indian firm, for about US$8,500. Because it relies on renewable energy, he saves on energy expenses.
Mr Pingale uses a smartphone application to determine the optimum temperature and humidity for storage of various food items. This enables him to store crops for up to a month.
"Our wastage is close to zero," he said. "The produce that we would end up disposing of after four to five days, the same stuff doesn't get wasted now because it is stored in the Ecofrost unit."
Wastage is a major problem in India that threatens its food security. Studies peg typical farm losses of vegetables and grains at between 5 and 15 per cent per harvest.
RELYING ON TECHNOLOGY
Apart from storage solutions, some farmers are also tapping technology to boost production, as they face various challenges from climate change to low yields.
There are apps that give farmers expert guidance and the latest weather forecasts, and sensor-based smart irrigation devices for watering fields more efficiently.
Mr Karan Dhaul, chairman and co-founder of drone manufacturer Theta Enerlytics, said India needs to use technology in the agriculture sector to address food security challenges. 
The company, which is working with its partners to bring drones to farmers, said that these machines can be used to survey fields, study the health of crops, and spray insecticides and pesticides much more efficiently and uniformly.
Small farms typically rely on the manual spraying of crops, which limits how much area they can cover effectively.
Agricultural drones, which can aid the process, are being developed and manufactured in India.
HURDLES IN TECHNOLOGY ADOPTION
However, hurdles in getting more farmers in India to adopt technology remain.
Flying an agricultural drone, for instance, involves becoming a licensed drone pilot and having a certain level of understanding of technology. 
Another challenge is that some farmers would not be able to invest in technologies that cost thousands of dollars, even with the help of available government subsidies.
Farmer Santosh Borade said: "Farmers can't afford a proper house for themselves, so how can they afford these technologies? To afford any sort of technology, we need a lot of money."
Internet connectivity is also an obstacle, as many farmers do not know how to go online, said observers. For those with smartphones, the network coverage is often patchy in rural areas.
India has started rolling out 5G services, which would boost Internet speeds and open up more possibilities to use technology in agriculture once it reaches rural areas.
The government is working on what is known as its digital agriculture mission, which includes plans to release funds to states for projects that expand the use of technology.
But observers believe there is still some way to go before tech in agriculture can take off in a big way.