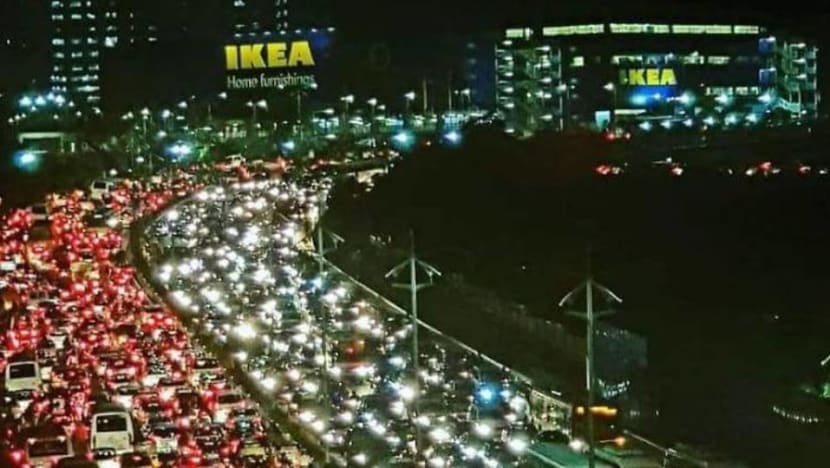 HYDERABAD: When IKEA opened in Hyderabad's bustling IT hub on Thursday (Aug 9), thousands of shoppers wanted a taste of what the Swedish furniture giant had to offer. 
After all, it was IKEA's very first store in India. 
Traffic in the area was brought to a standstill, as people made their way to and from the store. Photos widely shared online show bumper-to-bumper traffic in both directions. 
Those who were not heading to IKEA took their frustrations to social media.
One Twitter user lamented that his usual 40-minute drive from the office turned into a two-hour journey. 
Another user claimed that the traffic jam stretched as far as 20km, and that it took her four hours to reach home.
Social media users also shared maps showing the extent of the traffic jam and the streets affected.
The situation prompted the traffic police to issue an advisory, urging IKEA customers not to hail taxis along the road and to wait at the store's designated pick up points instead.
It was just as chaotic inside the store, judging by the videos circulating online. 
"People are congregating like it's Black Friday or Boxing Day," said Twitter user Flying Sam.
Shoppers were greeted by hundreds of blue-and-yellow clad employees on the stairs waving Swedish and Indian flags.
"I've come all the way from Bangalore (575km away). I am excited to see what's there," garment factory employee Krishna Mohan Dixit, 39, who began lining up 90 minutes before the opening, told AFP.
"We are looking forward to it. Actually it's my wife who got me here. Her sister sends a lot of Ikea stuff from Dubai. So here we are," said IT manager Nasrullah Khan, 34, another early bird.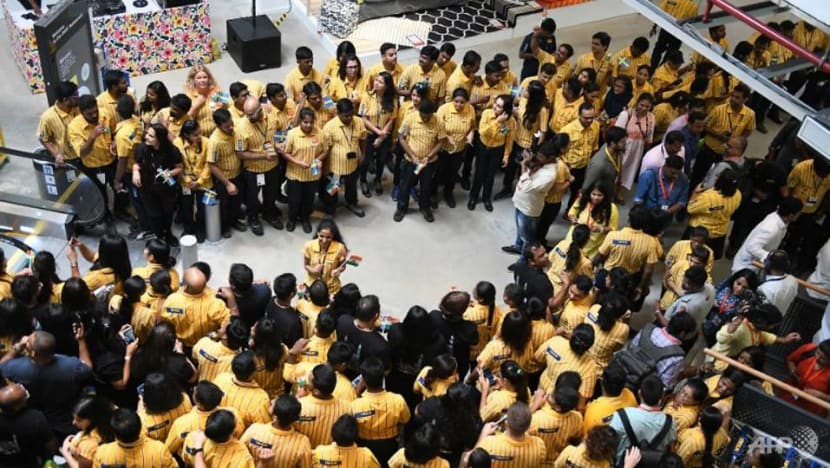 Patrik Antoni, deputy retail manager for IKEA India, told AFP that he had tears in his eyes when the first customers arrived. "It is overwhelming, a dream come true," he said.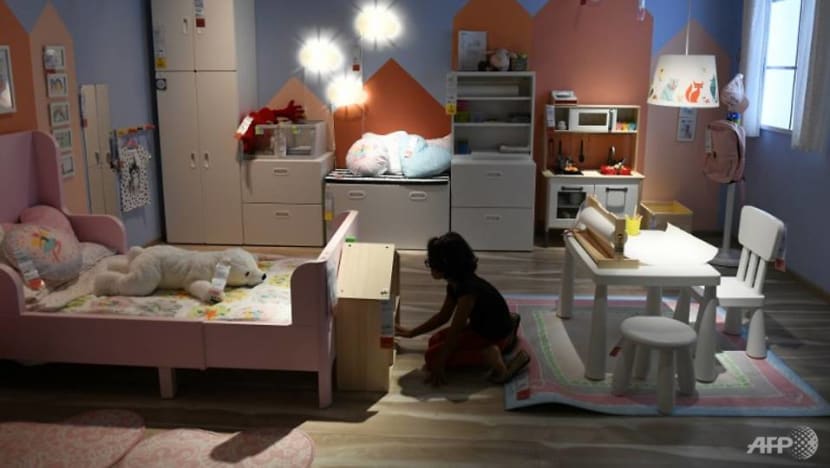 This is the Swedish company's second attempt at breaking into a vast but difficult market in India.

Its previous attempt in 2006 at reaching India's burgeoning middle class fell foul of local regulations.
This time around, IKEA expects to attract seven million visitors per year to its 13-acre Hyderabad site, the first of 25 outlets it hopes to open across the country of 1.25 billion by 2025.
"We promise to give great quality at affordable prices and try to expand quickly and reach other parts of the country with multiple stores," IKEA's boss Jesper Brodin told a news conference on Wednesday. 

Brodin also noted that IKEA has had to give its business model a local twist of Indian spice to try to attract a vast middle class not used to a company which expects them to assemble products themselves.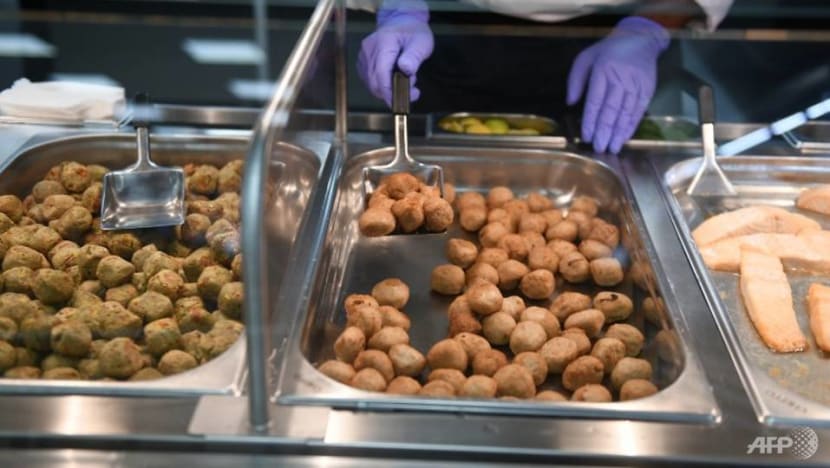 Instead of beef or pork, the company's signature meatballs - almost as famous as its "Billy" bookshelves - will be either chicken or vegetarian. Local favourite biryani is also on the menu for 99 rupees (US$1.44).
IKEA, whose founder Ingvar Kamprad died in January, is present in 49 countries.