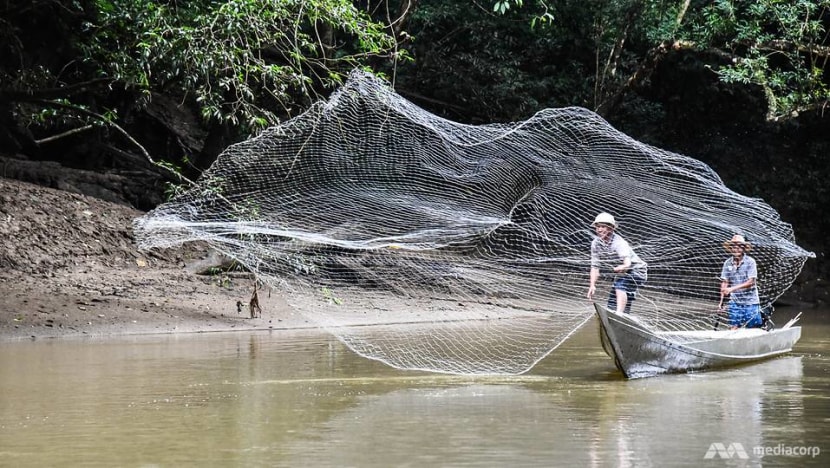 SAPULOT, Malaysia: The first thing to notice about Richard Gunting is his T-shirt. "I Am The Firstborn" it reads in bold white letters on black. 
It is more than a fashion choice for the 67-year-old living in the heart of Borneo. It's a life mantra.
Gunting's home is hidden in the depths of precious, pristine jungle in Sabah, one of Southeast Asia's most incredible treasures. This is a remote and isolated place; its custodians are secretive and traditional and the silver-haired Gunting is one of its leaders on a quest to ensure the prosperity of his people without a loss of their ancient identity.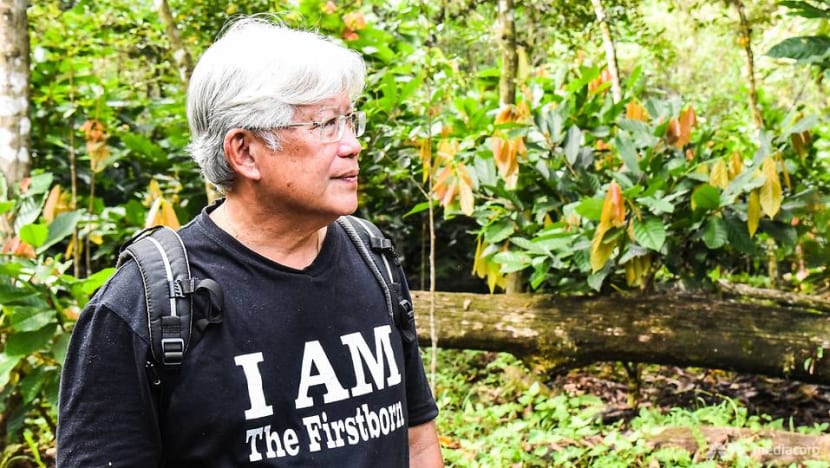 His shirt shows his pride in the indigenous Murut tribe and their ownership of the land. 
The Murut carry a fearsome reputation forged generations ago – they are known to have once been headhunters, a term Gunting believes is "misleading" and one he is ready to overhaul. 
But he does not deny that survival has never been easy in this part of Malaysia. Even today, this is one of the poorest districts in Sabah where locals have seen living standards stutter and their land relinquished to oil and timber plantations, which have stimulated local economies but hurt biodiversity. 
"When I was growing up, the whole area here was surrounded by pristine jungle and relatively clean streams. After this logging, I went up a hill again and I was shocked," he said.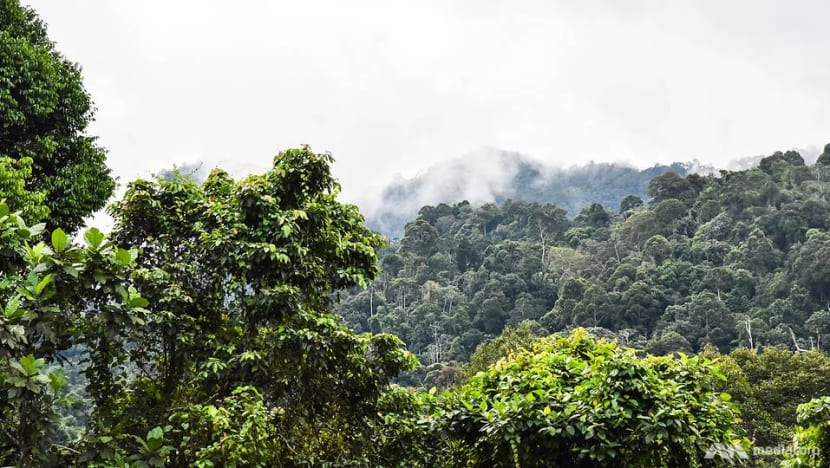 "The kind of jungle condition that I used to know had been dissected by a lot of roads that were constructed for logging purposes and a lot of erosion had taken place. It was so heartbreaking. 
"I went up that hill some four years ago … I never went back again." 
If Gunting's instincts and subsequent actions prove correct, the answer to saving a priceless landscape from further degradation from land concessions and industry is to stimulate eco-tourism. 
He wants to open the door to communities who have long been in the shadows. But his fellow villagers mostly think he is mad to try, he admits.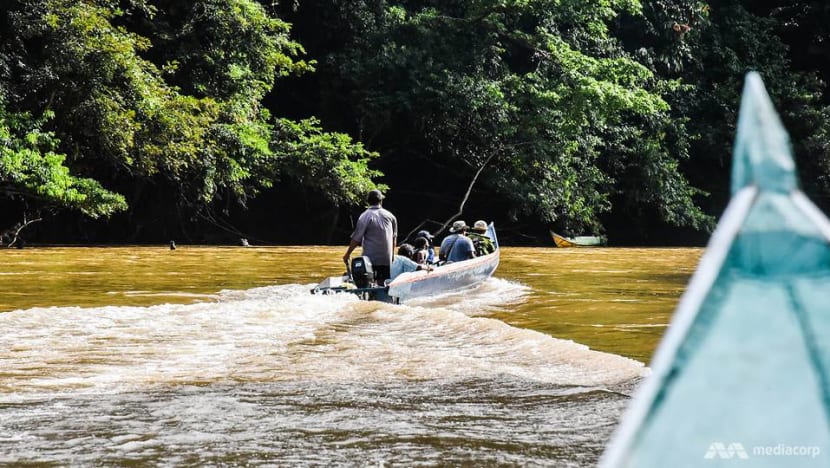 "I have gotten used to being called crazy, and instead of being offended, I take it as a compliment because I think it takes effort to be crazy enough to do certain things and I know that a lot of developments that are beneficial today started with some crazy ideas," he said. 
"At the outset when we conceived this business idea, we were mindful that we have to involve the community from the very beginning. And one way is to create interest and give them the time to understand what eco-tourism is."
His project is called Orou Sapulot and is based around a comfortable and traditional wooden longhouse for guests and a community farm. Here, agar wood grows alongside cocoa plants and fruit trees of papaya, guava, soursop, mango, pineapple and pomelo. Newly formed ponds home tilapia and valuable palian fish to eat, sell and distribute. 
It is a wonderful medley of activity, the foundations of which Gunting wishes to not only use to feed his visitors, but educate guests and locals alike about the potential of sustainable agriculture.
"We don't want to leave anything undeveloped. Undeveloped means unproductive," he said. 
That idea seems to conflict with a people who have largely lived in harmony with nature; development has come slowly here in all forms. But far from breaking that cohesion and dependence, the notion of taking ownership and advantage of the environment is taking root with locals.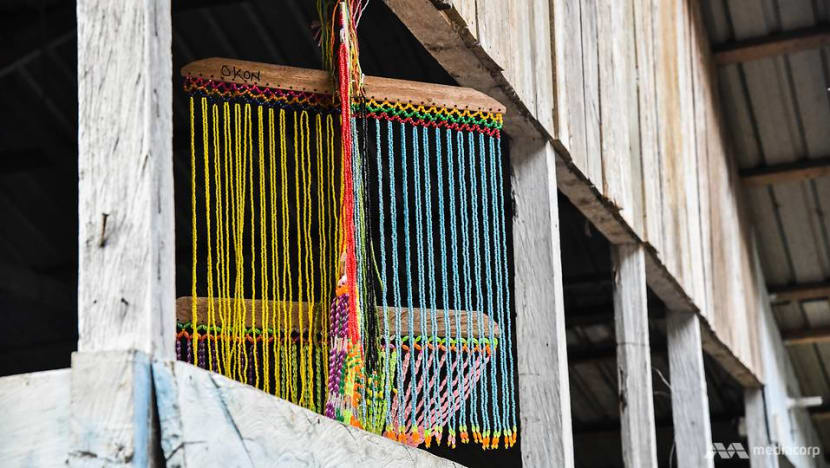 Tourists can launch straight into many of the deeply rich green pockets around Sapulot from the longhouse, to crystal streams, soaring limestone peaks and ancient caves. It is an untouched world in many ways. 
The guides are mostly trained local Murut men and women, being encouraged to embrace their culture and language.
"We are happy to see people, especially different people coming from different parts of the world," Gunting said. "And we are proud of being what we are and to share what we have." 
The native chief of Mukim Sapulut, Louis Palanok explains that these alternative livelihoods are helping the community retain its youth, who might be otherwise be drawn away to live a more contemporary life. 
"In the current modern era, the Murut people do go to the cities to look for jobs and income," he said. "Even so, they come back to their homeland because they remember their tribes and so that they will not forget their origins, which has been passed down from their ancestors especially on this ground here.
"Today, we feel very grateful because we got to inherit the culture from our ancestors and we understand the uniqueness of our language and we will preserve it so that it will be known to more people." 
Gunting acknowledges the issue and understands the attraction of the wider world – he himself also left Sapulot as a young man. 
"A lot of the younger generation have a tendency to be somebody else, rather than to reinforce what they are," he said. "The only way to reverse this, to correct it, is to include it into your business proposal. And culture is part and parcel of our (eco-tourism) package."
At a local wedding downriver from Sapulot, the power and preciousness of Murut identity is on full show. 
An intricate wooden dais called a 'sangiang' with elaborate carvings has been constructed in the village at the top of a hill. There are hundreds of ceramic jars to be filled with rice wine presented as a dowry by the attendees, who are adorned in colourful outfits called "pinangkolog". 
The bride – with young child in tow – waits patiently for hours for the groom's entourage before, amid the clangs of gongs, they slowly climb the hill, greeting loved ones, cutting a piece of bamboo with a sharp machete and drinking the blessed water it contains for longevity. What follows is days of eating, drinking and sleeping, on repeat.
It is something wholly unique to Sabah and a custom to be preserved. 
In this secluded part of Borneo, finding warmth in the welcome of the Murut people has never been easier. And the eco-tourism projects that are underway mean that more people are going to be able to experience a corner of Southeast Asia like no other.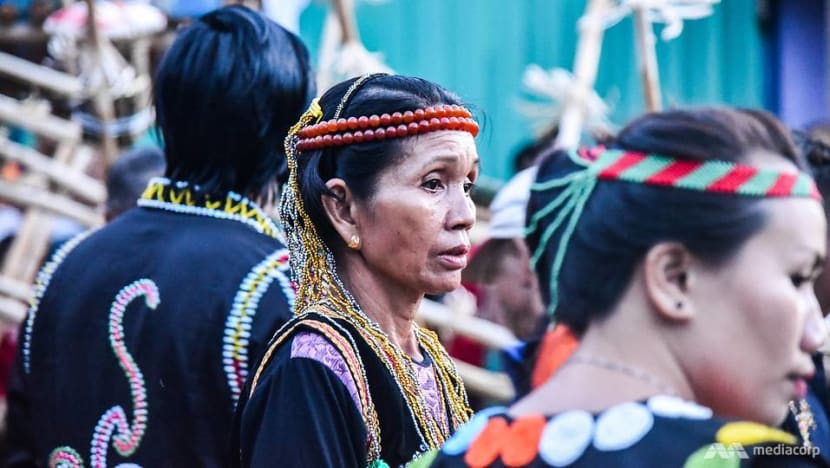 Locals are embracing, open to the inevitable changes that are going to come from playing host to outsiders.
Amid this fast-changing region, time does move a bit slowly here. Preserving that way of life and a long-ingrained culture using some new ways of thinking may just ensure their future.
For more on this and other projects around Southeast Asia, tune in to Tapestry: The Heart of ASEAN on Channel NewsAsia every Tuesday from Feb 27 to Mar 27 at 11pm.