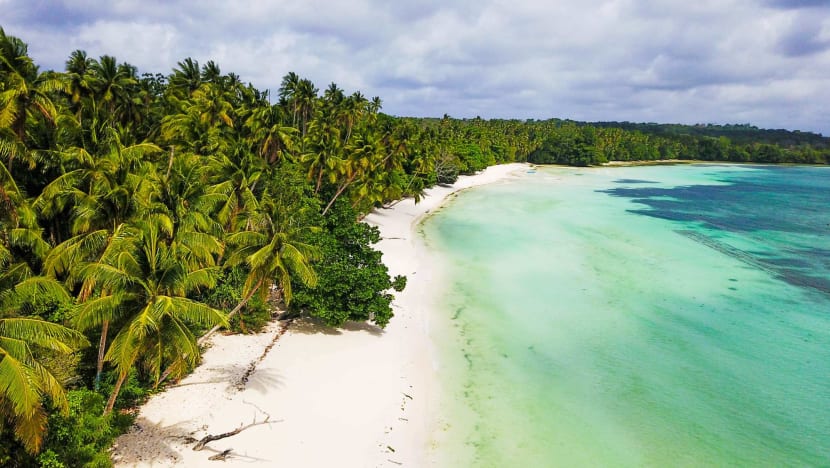 KEI KECIL, Indonesia: It is believed by many on the Kei Islands that some of their earliest ancestors came from Bali, braving the long expanses of sea to the west.

Those original descendants, countless generations ago, jumping from one island to the next, found a home in Kei. They brought religion and culture to a truly remote part of the world, a paradise that largely still exists in raw form.

Where Bali has exploded into one of the world's best known holiday escapes, Kei's location - closer to Darwin in Australia than Jakarta - has left it in a long shadow. From a state of seclusion adrift in the Banda Sea, the islands' magic has been left untapped.

There are no beachside cocktail bars or luxury resorts in sight. Instead, the gentle waves lap onto some of the world's finest untouched sand, so ethereal and white that the locals compare it to flour.
Bali receives as many foreign tourists per day as Kei has had in total over the past seven years. There is a staggering gulf in fortunes when it comes to modern development.

But under the administration of Indonesian President Joko Widodo, the development of eastern Indonesia has come into focus. He wants to attract investors to spur economic growth in eastern Indonesia, where significant challenges exist compared to the more populous west. For instance, poor connectivity has seen commodity prices soar for local populations.

However, the resulting massive infrastructure projects rolled out in recent years, including roads and airports, as well as the investment in vast internet networks, has the remote region well placed to take advantage of a growing curiosity of domestic and foreign travellers to explore the country's outer reaches.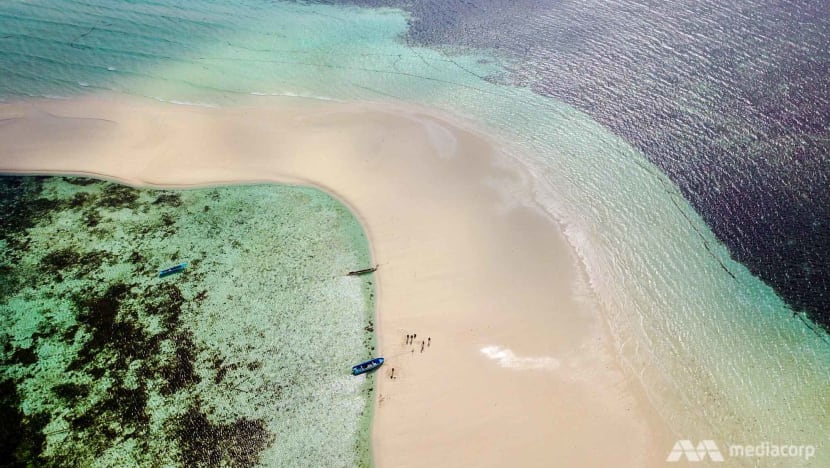 Long after the intoxicating days of pirates and spice in this part of the world, once at the centre of a global tussle for cloves, nutmeg and mace, a new bounty is being uncovered.

Kei is starting to enjoy the riches of the government's attention. The airport is built for a future growth in capacity, the roads are surprising in their size and quality and 4G coverage even reaches budding Instagrammers on outer atolls surrounded by lively coral reefs.

Getting to Kei Kecil remains a challenge to all but the equally intrepid and well-heeled. Domestic flights from Jakarta, connecting in Makassar and Ambon, still cost hundreds of dollars each way. Schedules are still limited but more frequent flights - and some building competition between Garuda Airlines and Lion Air - suggest fares could eventually drop.

Local tourism authorities now want to ignite the industry and create a "mini Bali". It is a marketing tag thrown around regularly in Indonesia but Petrus Renwarin, the secretary of tourism in South East Maluku, says Kei's ambitions have substance.

They are building cooperation with Bali authorities, using ancestry links as a contemporary connector between the two destinations.

"There is a more permanent strategy looking at how they can help us. If the tourists go there we can divert them to come here as well," Petrus said.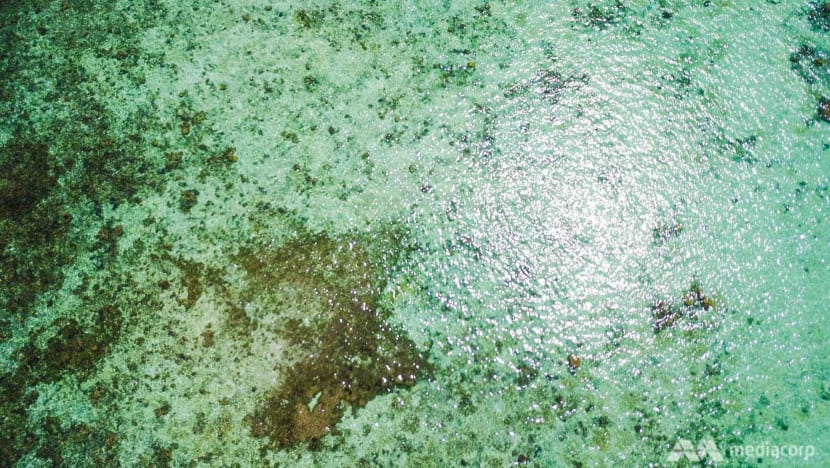 'THEY WILL NOT CHANGE OUR CULTURE'
Tourism is a new concept for Kei residents, but many are showing a keen desire to be involved.

On Wab Beach, an exquisite stretch of waterfront, a local man was busy hammering and sawing under the shade of a grove of coconut trees. He was constructing a warung, a simple restaurant, as part of a community effort to attract visitors to the area. Nearby, other stalls were being put together, hammocks stretched between trunks and a social media-ready swing framed by the shimmering waters was ready to be snapped.

A couple of years ago, 65-year-old Alfred Inuhan said, no-one from Wab would have ever seen a foreigner padding across the sand or wading in the shallows. Today, they are still rare, but he is hoping that will soon change.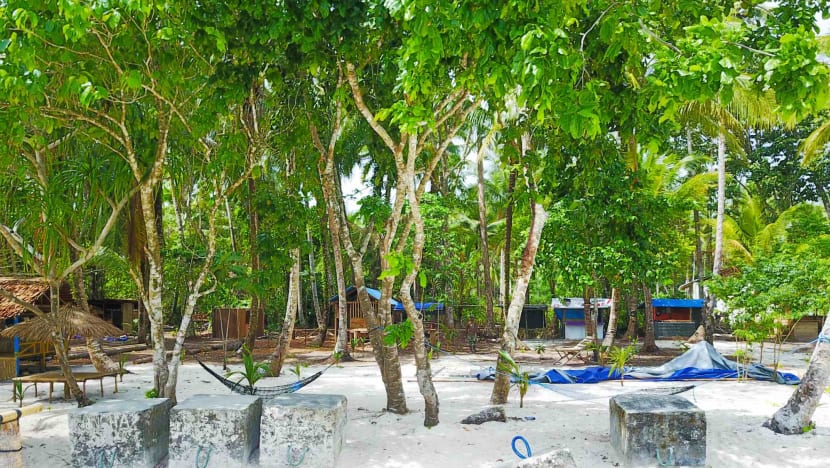 "We want a lot of of foreign tourists to come," he said. His simple hospitality is just a start, he says, and he welcomes larger scale tourism investment, on his land or in the area, even if the sight of bikini-clad visitors would come as quite a shock for some.

"There is no plan yet for foreign investors to build a hotel here but the people want it. I myself have large areas of land. I want to do it if there are any people who want to work with me."

"We really understand that tourists come but they will not change our culture. I believe that Bali in the beginning was also like that but sooner or later it has changed, since I already visited Kuta and have seen that myself.
"Kei culture is about respecting one another. Whoever they are, we respect them," he said.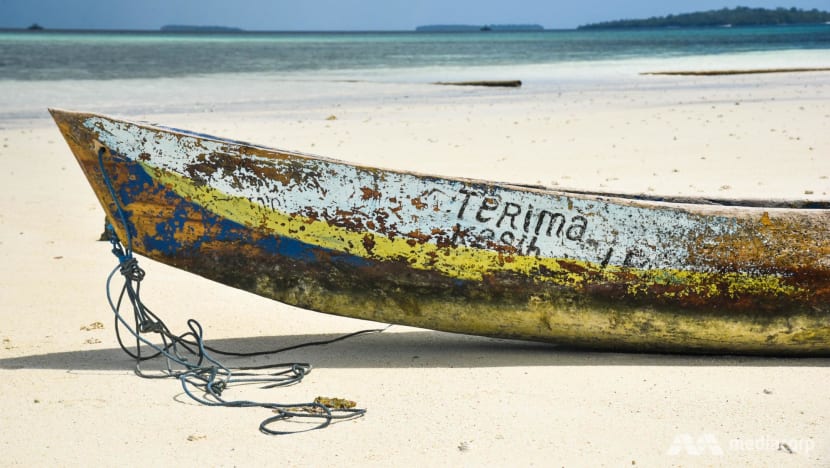 MAGICAL BARRIERS

One of the local tourism industry pioneers based near Kei's best known beach, Pasir Panjang, a pristine three-kilometre stretch of powdery sand, has doubts about plans to attract more people.

Geeryt Martin Tarantyin started one of Kei's first guesthouses after visiting the island, the traditional home of his father, back in 1989. He continues to run the rustic beach lodgings with his wife Lucy, attracting backpackers, families of explorers and curious Jakartans.

"When people come here they think I live in a paradise," he said, explaining that in the past the only way to reach Kei was by taking ferries that slowly traverse the seas, connecting the archipelago as far as Batam, near Singapore.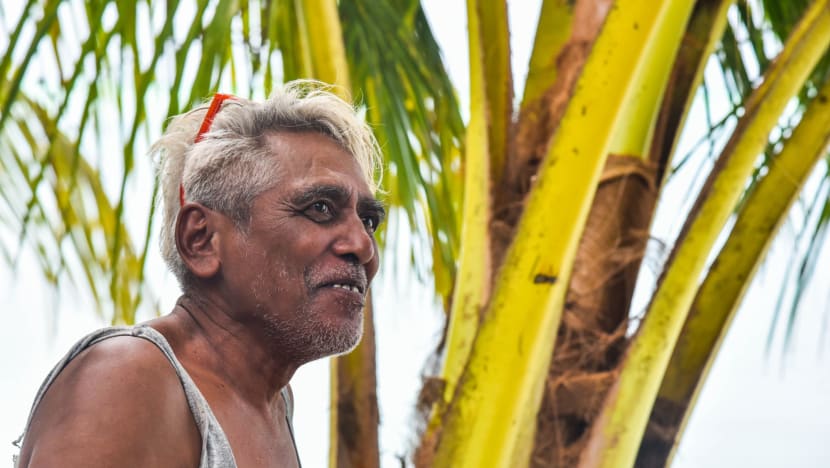 That isolation brought challenges, but also protection. Now, he fears local and investors alike may have good intentions but cultural misunderstandings are inevitable.

"I see the plans for tourism here but I don't believe it's possible. They would have to send the locals away. If you have big hotels, you're going to have big problems here."

Petrus confirmed that five-star developments would be developed "in the near future" but Tarantyin says local beliefs similar to voodoo could stand in the way.

Land ownership is problematic in Kei because of the possible effects of 'sasi', meaning prohibition. It is a powerful superstition invoked throughout Maluku, a kind of unseen magic that locals cast onto property or land to ensure others cannot possess or use it without proper permission.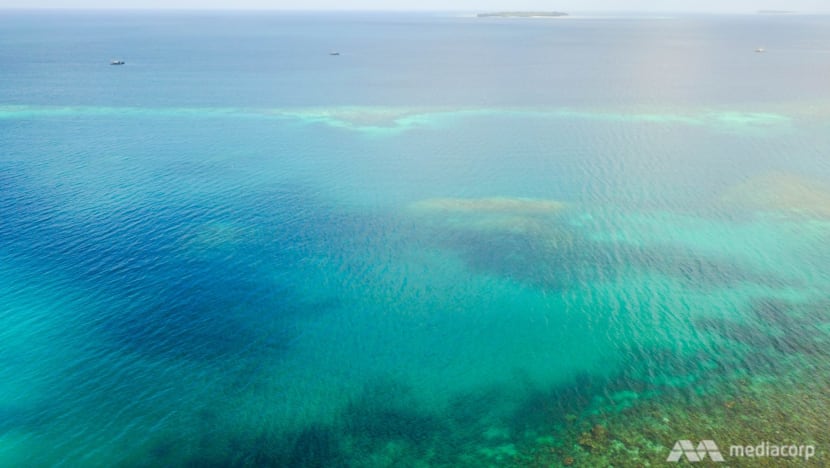 In 2003, the bridge between the island's two main towns, Tual and Langgur, had sasi placed upon it due to a land dispute. No-one dared to cross for months, until officials remedied the situation and held a ceremony to remove it.

In the case of a prospective hotel on Kei, entire communities would need to have their say on the sale or lease of land. Land is communal, not owned by individuals and negotiations can be lengthy and difficult.

"If you want to buy ground here, the whole community needs to know and approve. If you miss one family, maybe they can put sasi," Tarantyin said.
THE UNKNOWN
Petrus says having united decisions about the future of Kei will bring about togetherness. From land use to conservation and protection of the environment, he wants locals to have a stake. It is the Kei way.

"Local people are very proud when the tourists come," he said. "We have the custom of accepting people no matter what.

The local government is yet to introduce concrete economic plans to assist villagers navigate a possible looming tide of outsiders, rather it is providing "the spirit" to help push them forward.

Promotion is mostly being left up to informal groups, like a collection of youth under the umbrella Kei Paradise. They are harnessing Instagram to expose Kei to the world.

"We are promoting an unknown destination," said one of its founders, Rudolof Stanislaus Rettob.

"We often sell Kei as a complete destination. But since it is far away, there are lot of obstacles. Many tourists say that they prefer to go to Singapore rather than Kei, because of the cost, not just the distance.
"Everytime they come, we need to make an impression to make them come back again. And ten years in the future I think it will be better than now."

In the meantime, Rudolof and his partners continue to explore their own home, discovering more - the hidden beaches, cascading waterfalls, mysterious caves and limestone formations - all with the hope that others too, will be enraptured by what Kei holds.

The lure of the horizon, the idyllic, the unknown. It is something these islanders' ancestors might have understood quite well.