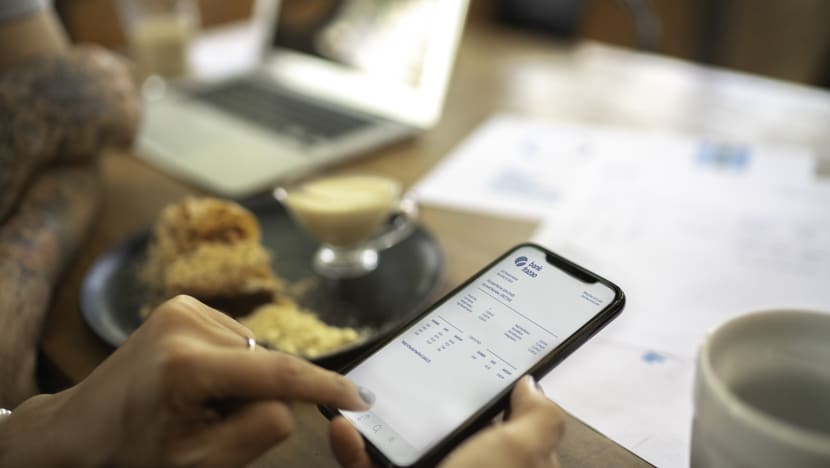 JAKARTA: Sri Rahayu used to sell traditional batik clothes to tourists flocking to the city of Yogyakarta but the COVID-19 pandemic and the series of travel and activity restrictions that followed had driven her tiny brick and mortar shop out of business.
Not wanting to give up, the 50-year-old switched to selling clothes on social media. But her venture soon hit a rocky start as some of her customers demanded a more convenient and secure payment method instead of the traditional bank transfer she was accustomed to.   
"I got asked a lot: 'Do you have OVO? Do you have DANA? Do you accept GoPay?'," she recounted to CNA, referring to some of Indonesia's most popular digital wallet providers. 
"I didn't. And many people cancelled their orders because of it."
Not wanting to drive customers away, Mdm Rahayu said she is now on almost every major digital wallet platform.
As people spend more time at home, the pandemic has created a boom in Indonesia's financial technology (fintech) sector.
Indonesia's central bank, Bank Indonesia, said in its report that the amount of digital transactions was US$9.2 billion during the first half of 2021. This was a 41 per cent increase compared to the same period last year.
Digital wallet provider DANA has seen its number of users grow from 40 million before the pandemic to 80 million in mid-August this year.
"The pandemic has brought massive changes to the rise of digital payment. Digital payment has become an inevitable option for people to transact as it offers a possibility to avoid the risk of face-to-face payment," DANA's chief executive officer Vince Iswara told CNA.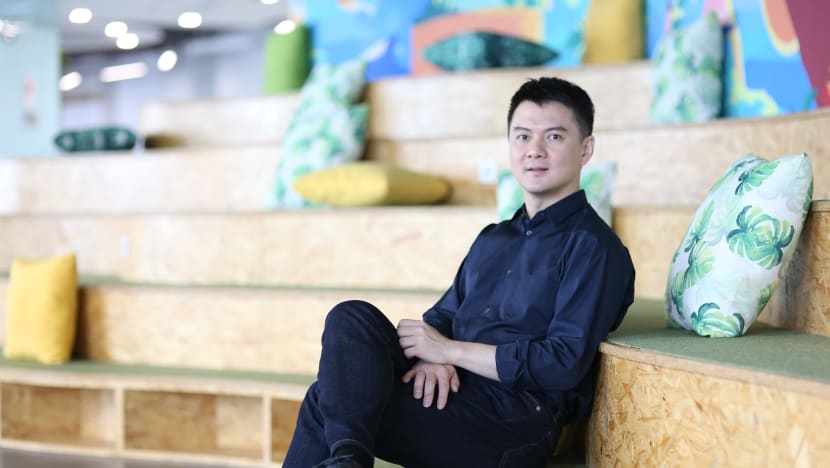 Meanwhile, digital wallet company OVO has seen a 76 per cent rise in the number of online transactions made on its platform in the first half of 2021 compared to the same period last year, OVO's Head of Corporate Communications, Harumi Supit said.
The company also saw a 95 per cent increase in the number of stores using its QR code-based payment service throughout 2020 as people refrained from using cash because of the pandemic.  
Meanwhile, there are signs that more businesses are turning to peer-to-peer lending providers as traditional banks tightened their credit criteria due to the increase in non performing loans as the economy suffers.
According to the Financial Services Authority, US$1.6 billion was loaned by peer-to-peer lending companies in June this year, a 98.8 per cent increase compared to the same period last year.
EXPANSION AND DIVERSIFICATION
The growth experienced by these fintech companies during the pandemic has allowed some of them to expand to new markets as well as diversify into other services.
Indonesian peer-to-peer lending firm Investree, for example, expanded its business to the Philippines and Thailand in the beginning of the year. But the spirit of the company: helping small and medium enterprises grow, remains unchanged, Investree chief executive officer Adrian Gunadi told CNA.
"We want to extend our efforts in supporting SMEs throughout the Southeast Asian region," he said. "Providing an accessible digital platform to obtain funding is essential in supporting SMEs, especially as they recover from the effects of the COVID-19 pandemic."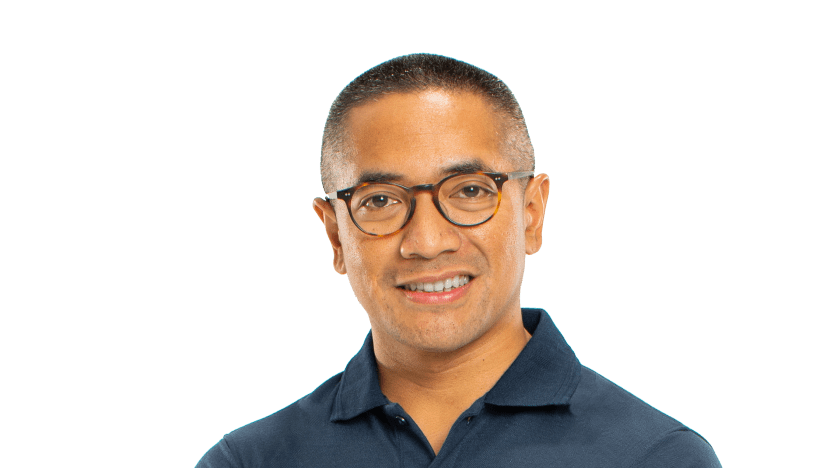 Back home in Indonesia, Mr Gunadi said Investree is starting to branch out to other services and strives to become what he calls a "one-stop solution for SMEs". These services include anything which SMEs would normally do manually, he said, from monitoring the company's financial performance to the use of artificial intelligence which helps them in the decision-making process.
Although 93 per cent of the company's portfolio comes from its original business model of invoice lending – providing loans based on what a business is owed to – Investree has begun exploring other loan services.
Since the pandemic began, Investree has provided loans to micro entrepreneurs without access to conventional banks as well as funding for import fees and taxes, which can be so hefty that they disrupt an SME's cashflow.
"During this pandemic, many entrepreneurs, especially SMEs, which are said to be the backbone of the Indonesian economy, are experiencing financial difficulties even though they have played a major role in (Indonesia's economic) recovery," Mr Gunadi said.
Meanwhile, DANA has been focusing on helping micro-scale shops that still rely on face-to-face transactions and as a result, are struggling to compete with major retailers who can offer online and contactless services.
The company has made it easier for these small stalls, known in Indonesia as "warung", to come on board by simplifying bureaucracy and relaxing some of its onboarding requirements. It has also conducted training to increase their digital literacy. 
DANA also created its own marketplace in April last year and provided transportation and logistics services for merchants so they can keep operating despite the series of lockdowns.  
"By focusing on all these steps, DANA hopes to participate in stimulating the market and encouraging the acceleration of inclusive financial services even during the hard times," Mr Iswara said.
Digital wallet GoPay on the other hand, focussed more on providing conveniences for people who have been forced to stay at home, particularly those who are unbanked. According to the central bank, two-thirds of Indonesia's 270 million population do not have a bank account.
"The pandemic … has reinforced the importance of bringing more people into the formal financial economy," Mr Hans Patuwo, chief executive officer of GoPay told CNA.
GoPay has expanded the type of monthly bills users can pay on its platform to include online subscriptions such as Spotify and YouTube premium. The company also expanded into gold trading, a popular form of savings and investment in Indonesia, by collaborating with investment app provider Pluang.
Mr Patuwo said the amount of transactions on the GoPayLater platform has tripled last year with many people forced to buy food and pay bills from the convenience of their home.
"Digital donations made through GoPay doubled in 2020, showing a strong community spirit in Indonesia and the benefits of cashless payments across all circumstances," he said.
The number of GoPay transactions is predicted to increase even more this year, thanks to the merger between GoPay's parent company GoJek and e-commerce giant Tokopedia. The two unicorns merged in May to form a holding company named GoTo.
NOT ALL IS ROSY
While many fintech companies have seen strong growth during the pandemic, there are some in the peer-to-peer lending business that suffered as borrowers were unable to repay their loans.
The Financial Services Authority noted that while the number of loans provided by fintech companies grew since the pandemic began, the ratio of 90-day past-due loans had also risen.
Before the pandemic, the ratio of problematic loans stood at around 3.5 per cent but in April last year, as people began to reel from the effects of the pandemic, the ratio rose to more than 5 per cent.
The figure peaked at 8.8 per cent in September last year. However, the situation has since improved as more borrowers began to recover from the effects of the pandemic and lenders tightened their rules. In the first half of 2021, the number went back down to 1.5 per cent.
 
Meanwhile, conventional banks have managed to keep their 90-day past-due loans at around 3 per cent last year but their growth contracted by as much as 6 per cent during the same period as banks focused on managing their worsening loan quality through loan restructurings. The growth remained negative until June this year.  
"In contrast, the lending fintechs rapidly grew their SME and micro loan volume for the remaining period in 2020," Manggi Habir, a visiting fellow with ISEAS – Yusof Ishak Institute wrote in a paper published in July this year. 
"Growing loans in a recession remains a risky initiative, reflected by a rise in their problem-loan ratios during that year."
Although peer-to-peer lenders regularly put problematic borrowers in a centralised database, assessing a first-time borrower's credit worthiness remains a challenge.
"Fintech's target market of SMEs and small entrepreneurs does not produce regular financial statements. So fintechs often rely on alternative data, such as a borrower's bank statements or utility and mobile phone bills to assess financial capacity as well as reliable and prompt bill payments," Mr Habir wrote.
"But the availability and authenticity of the data, even when available, are difficult to verify. Furthermore, there are privacy and personal data security issues involved in obtaining and using these data."
Even with fintech loans growing and bank loans remaining flat, the former only accounts for 0.3 per cent of all loans.
One reason is that the 148 licensed and registered fintech lenders have to compete with a sizable number of illegal fintech companies which operate outside of the government's scrutiny and oversight, Mr Habir noted. Since 2018, the government has blocked more than 1,350 illegal fintech platforms.
POST-PANDEMIC FUTURE
Fintech companies are hoping that the exponential growth they have enjoyed will have lasting impact in a post-pandemic world.
"We are hoping that our financing products remain steady, even after the pandemic," Mr Gunadi of Investree said.
"The probability of an increasing need for financing is expected during the pandemic recovery period. Thus, we are preparing to cater to their needs by offering various financing products as well as collaborating with innovators in providing the best solution for SMEs."
Mr Iswara of DANA believes that growth will remain strong in the years to come.
"We are optimistic to see more digital wallet adoption in the future," he said.
Mr Iswara said he sees the exponential growth of fintech companies as a sign that Indonesia's digital literacy is starting to improve.
"These numbers imply that people are more aware and adaptive towards the digital wallet. The existence of a digital wallet is no longer considered as merely an option, but as a solution."
Mr Patuwo of GoPay said during the pandemic, more people are discovering for the first time the conveniences offered by fintech companies which would in turn result in a long-term shift in consumer behavior.
"The reliance on digital payments and financial services is here to stay, so we remain very confident of the industry's long-term growth prospects and potential," he said. 
"That said, there is still a lot of work to be done in helping more people and businesses go digital."