No request for paramedics, ambulances on standby before Indonesia football match stampede: Local health chief
The health agency head of Malang regency told CNA that this was a deviation from the norm when football matches are being played.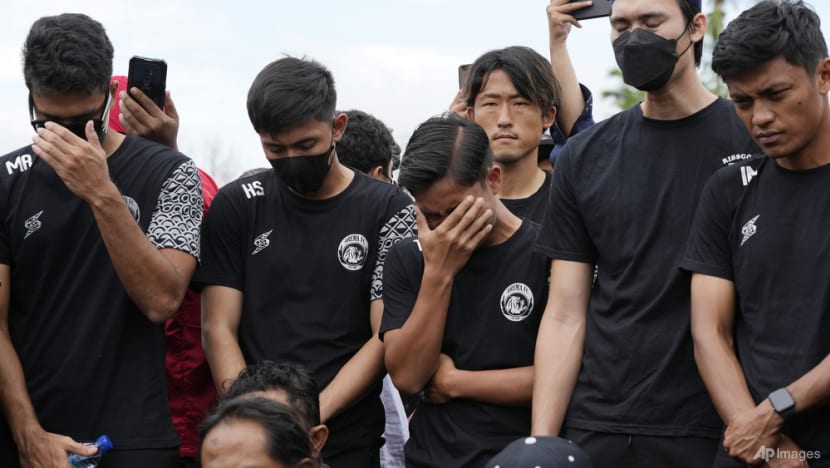 MALANG, Indonesia: There were no requests for paramedics and ambulances to be on standby for the football match which ended in chaos and resulted in the deaths of at least 125 people in Indonesia, said the head of Malang's health agency on Tuesday (Oct 4).
Mr Wiyanto Wijoyo said that it is the norm in Indonesia that whenever there is a big event that draws crowds such as football matches, the local health agency would be asked to send a few ambulances to be on standby.
"It is usually like that based on the requests made by the police or the competition organising committee.
"But the request we received from Malang regency police was for (COVID-19) vaccinators to be present (during the match)," Mr Wijoyo told CNA. 
He explained that it was to encourage people to get COVID-19 vaccines as Indonesia is trying to increase the take-up rate of booster shots.
According to Mr Wijoyo, there may have been ambulances from a private hospital at the stadium last Saturday when the match between Arema FC and Persebaya Surabaya ended in a stampede. However, he could not verify this.
He said it is not a problem if private institutions help out but the request should have been made to the health agency as well.
"They should have sent a request to us as the authority in the regency."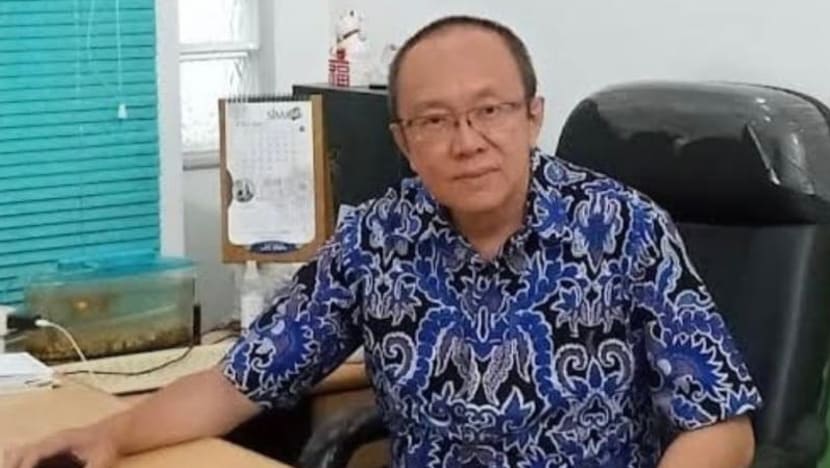 However, Mr Wijoyo said that when the match ended in chaos, the agency was alerted. It immediately deployed eight ambulances to the stadium.
"The ambulances helped with the evacuation (of the victims). They arrived before midnight."
PROVINCIAL POLICE CHIEF APOLOGISES
On Tuesday, East Java police chief Nico Afinta apologised for the lack of security on Saturday night. 
"As the regional police chief, I am concerned, regretful and I would like to apologise for the lack of security," he told reporters in Malang. 
He added: "In the future, we will evaluate together with the organising committee and the Indonesian football association (PSSI). So that hopefully future football matches are safe and can move the economy."
Witnesses claimed that some exit doors were locked during the chaos after tear gas was fired, preventing people from leaving the stadium.
This was confirmed by national police spokesman Dedi Prasetyo on Tuesday. He also said that the authorities have interviewed 29 witnesses so far. 
SANCTIONS FOR MATCH ORGANISER AND FOOTBALL CLUB
Separately, PSSI said during a press conference on Tuesday that the head of Arema FC's organising committee Abdul Haris has been sanctioned.
Head of PSSI's disciplinary committee Erwin Tobing said Mr Haris will not be allowed to get involved in any football activity for life.
"He was responsible for the smooth running of this event. He should have been observant, careful and anticipated what might happen," he said.
Mr Tobing added: "The (exit) doors should have been opened but they were closed."
The disciplinary committee also sanctioned Malang-based Arema FC.
The football club is not allowed to host a match with spectators on its home ground and within 250km until the end of the current BRI Liga 1 season next year. It also needs to pay a fine of 250 million rupiah (US$16,400).
On Sunday, President Joko Widodo ordered PSSI to suspend all games in the Indonesian top league BRI Liga 1 until an investigation has been completed.
He also said that Saturday's tragedy should be "the last soccer tragedy in the nation".