IN FOCUS: In Indonesia's happiest province, local values shape attitudes towards life
North Maluku is top of the national happiness index, with an easy-going approach towards life and strong economic growth. CNA looks at the local values as well as developmental challenges.
North Maluku province, which is part of the area known historically as the Spice Islands, has topped Indonesia's happiness index since 2017
Those interviewed by CNA attributed this to a culture of tolerance and mutual cooperation
Strong economic growth has also played a part, according to President Joko Widodo
However, the province continues to face various developmental challenges, including the need to strike a balance between industrialisation and environmental protection
NORTH MALUKU: Basri left his office early in the morning to meet some clients in a remote village in eastern Halmahera, North Maluku province.
The banker's drive was interrupted when a truck carrying goods for a mini-mart overturned on the main and only road on the 17,780 sq km island.
The vehicle blocked the road and various grocery items such as cooking oil, rice and diapers were scattered. There was no reception in the rugged area to call the police and no way to remove the truck without heavy machinery.
Taking it in their stride, Basri and others at the scene started chatting, relaxing and sharing their food.
"Even though this is an accident, people are still happy," Basri, who goes by one name, told CNA.
Such scenes are not uncommon in North Maluku, which has been dubbed Indonesia's happiest province. 
According to a report released by the Indonesian statistics agency last June, the province's happiness index is at 76.34 points out of 100. North Maluku's score was the highest among all provinces. 
The higher the score, the happier people are, according to the index. The Indonesian statistics agency defines happiness as comprising three main components, namely: life satisfaction, affection and meaning of life.
It surveyed 75,000 households in July and August 2021 in all of the country's 34 provinces. The parliament later agreed to establish four new provinces.
In North Maluku specifically, the survey was conducted in all its regencies involving 1,040 households. The population of the province stands at 1.3 million.
After North Maluku, the provinces of North Kalimantan and Maluku were ranked second and third respectively in the index.
There are 10 indicators in the happiness index. Housing, income, jobs, community and education were measured. The other indicators that were measured include environment, health, life satisfaction, safety and work-life balance. 
The Indonesian statistics agency also released the happiness index in 2014 and 2017. However, the methodology used was different. In 2017, North Maluku also took the top spot with a score of 75.68 out of 100.
With an easygoing approach towards life and a strong economy, things appear rosy for the people of North Maluku. But there are still many developmental challenges that need to be tackled.
"PEOPLE HERE DO NOT WORRY"
On the ground, while not all who were interviewed by CNA had heard of the happiness index, they were not surprised with how the province had topped the list.
On Tidore island, a rickshaw rider said he agreed North Maluku is the happiest province in Indonesia. "I am happy because here in Tidore, people are friendly."
Over in Buli, eastern Halmahera island, Marcela Gumanggilung said she was happy due to an abundance of job opportunities and a diverse community of people from various parts of the country.
"There are many companies here and there are many settlers from outside of the province," said the 21-year-old hotel receptionist originally from North Sulawesi. She has been working in North Maluku since March last year.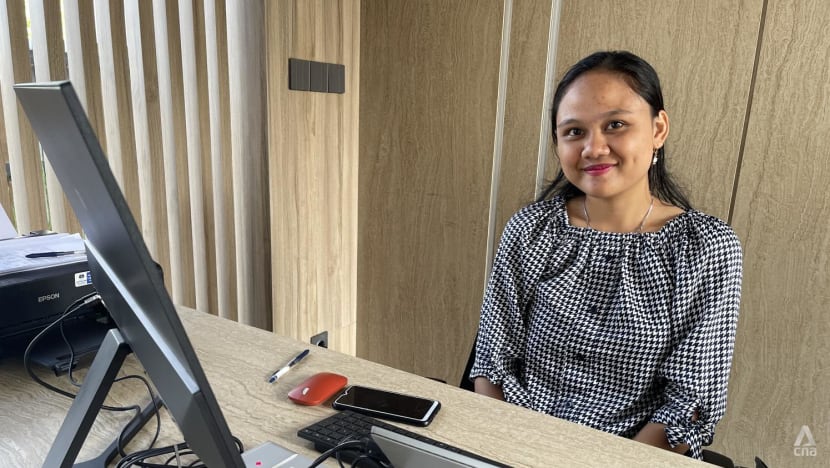 Sudarminto, 30, also claims he is happy with his life. Originally from Buton, Southeast Sulawesi province, Sudarminto works at PT Indonesia Weda Bay Industrial Park (IWIP), an industrial area in Central Halmahera.  
"I have many friends (due to my job) from Sabang to Merauke," he said, citing a popular Indonesian song describing the country as a huge archipelago. Sabang lies in the country's westernmost province Aceh while Merauke is in the country's eastern part of Papua.
"From east to west, we gather here, so I get to know many people and we are close to one another," said Sudarminto who goes by one name. With a monthly salary of about 7 million rupiah (US$450), he said he is happier in North Maluku as compared to working in Malaysia previously. 
Head of North Maluku's statistics agency Aidil Adha told CNA: "People here do not worry. Even when there is an earthquake, they are calm." 
North Maluku comprises hundreds of islands which are mostly of volcanic origin and small earthquakes are relatively common. 
Adha, who hails from Sumatra and relocated from western Indonesia to the province about two years ago, admitted that he was initially surprised by the worry-free approach to life.
He recounted how he wanted to quickly evacuate upon feeling a little earthquake in his office - a habit he developed as Sumatra is also prone to quakes. But he was shocked to find his colleagues remaining calm and carrying on with their work as if nothing happened.
Historically, the province used to be ruled by several sultanates such as the sultanates of Tidore as well as Ternate.
In an interview with CNA, Tidore Sultan Husain Alting Sjah noted that people in North Maluku have a unique cultural system anchored by tolerance. "And we are very open when it comes to religion," he added, noting that these values have been passed on for generations.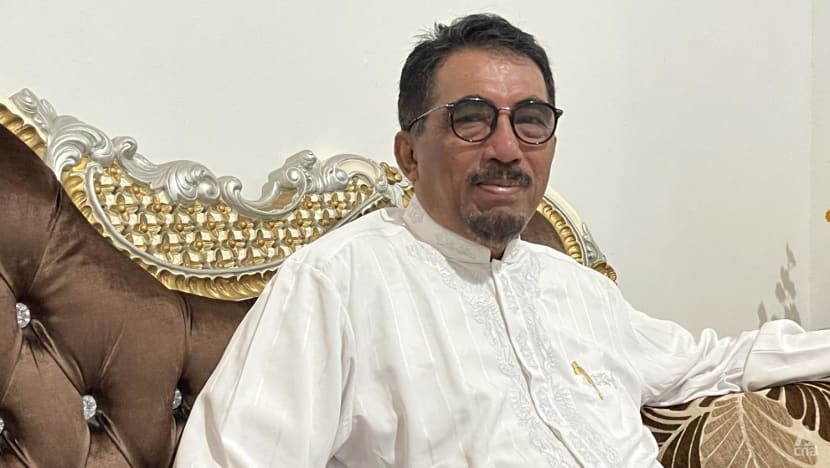 Some parts of the province like Tidore are predominantly Muslim but in other parts such as eastern Halmahera, there are many Christians and the sight of a church standing just a few metres away from a mosque is not unusual. 
The Sultanate of Tidore became part of Indonesia when the country gained independence in 1945. The sultanate was later revived after Soeharto stepped down.
However, the current sultan is not of a hereditary lineage. He is elected by the people of Tidore. The sultan does not have any political power but is a member of the country's Regional Representative Council. The sultan has a legislative duty such as submitting proposals for draft laws. 
North Maluku and neighbouring Maluku province are also known as the spice islands as they are blessed with an abundance of spices such as clove and nutmeg. It is believed that the former is native to Ternate.
These spices were key for the colonial interests of several European powers. Historically, the colonial powers jostled for control of the islands as a strategic base for the then highly profitable spice trade.
MUTUAL COOPERATION, COMMUNITY SOLIDARITY
Another distinguishing factor of North Maluku culture is a strong ethos of cooperation at the grassroots level.
Herman Oesman, a sociology lecturer at North Maluku Muhammadiyah University in Ternate, told CNA: "There are many factors that cause the North Maluku happiness index to be the highest (in Indonesia). First, the level of mutual cooperation at the community level is good.
"Secondly, the community solidarity is thick or strong. This is also backed up by local values that have been maintained from the past until now."
These traits could be seen during the truck accident in East Halmahera, which was witnessed by CNA last month. When a small truck finally arrived at the scene to pick up the mini mart's goods, Basri and other stranded travellers immediately helped to pick up the groceries and loaded them onto the vehicle.
"We have tolerance among drivers because there is nothing else we can do," said truck driver Kirno, who goes by one name. "Help is far away, so we just have to wait and make the best out of the situation," he said. 
After about three hours, an excavator arrived at the truck accident scene, clearing soil near the main road so that small vehicles could pass by.
The stranded travellers went back to their vehicles and as they continued their journey, they waved goodbye to those they had bonded with while waiting.
"A situation like this cannot be prevented, but when we are together, we are happy," said Basri the banker.
The happiness index released by the government provides useful insights into what constitutes sound regional development, said Jakarta-based economist Bhima Yudhistira from Center of Economic and Law Studies (CELIOS).
Yudhistira noted that the success of regional development is typically judged by the availability of infrastructure, economic growth, poverty, unemployment rate, regional revenue and expenditure as well as other economic indicators. 
"But now the elements of economic success are not just output production. Quality (of life) and life satisfaction are also important points.
"There are regions that conserve nature well, have a culture of helping one another and have quite high tolerance ratings. These are also elements of successful development," he said.
On the other hand, there are regions with high economic growth but the depression and suicide rates there are also high. This can be regarded as a failure of economic development, he noted. Yudhistira added that regions with a high happiness index score are politically more stable and attractive to sustainable investment.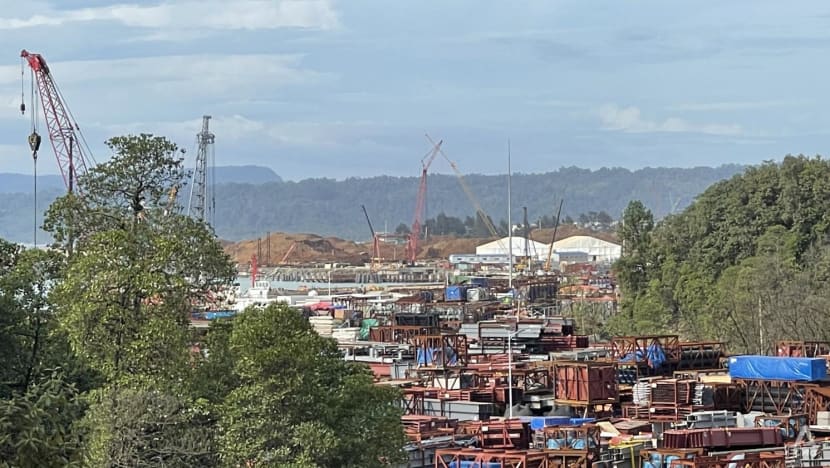 PROVINCE ENJOYS HIGHEST ECONOMIC GROWTH IN THE WORLD: JOKOWI
In addition to a high ranking on the happiness index, North Maluku has also enjoyed the highest economic growth in Indonesia. 
Last year, the provincial economy grew almost 30 per cent in the first quarter and about 27 per cent in the second quarter. In the third quarter, it grew by close to 25 per cent, prompting President Joko Widodo to say at an event that the province has the highest economic growth globally.
"The economic growth is already very high, the highest in the world is in North Maluku. Don't believe it? Just check. Where is there economic growth of a province at 27 per cent?" said Jokowi as the president is popularly known. North Maluku's Gross Regional Domestic Product in 2021 was about 52 trillion rupiah (US$3.4 billion).
He also pointed out that the province's inflation rate was just about 3 per cent, lower than the national figure of about 5 per cent. 
Jokowi said the high economic growth is due to the development of new industries in North Maluku, particularly in nickel mining. He suggested a link between the economic situation and people's happiness levels. "How can the people not be happy, the inflation is just 3.3 per cent and the economic growth is 27 per cent," he said.
"According to the survey where every province was surveyed, the people of North Maluku are the happiest," he added. 
The new industries mentioned by Jokowi are located in Weda, in Central Halmahera. The area is home to IWIP which is a nickel-based integrated industrial area established in 2018. 
IWIP is a national priority project as Indonesia wants to be a global player in the electric vehicle (EV) industry. Nickel is a key component of the batteries powering EVs. 
Those who are working in the Weda area are buoyed by the economic opportunities. 
"The salary here is good," said Ismat Hanafi who has been working at IWIP for about a month. The university graduate said his salary is about 7 million rupiah per month, higher than the average provincial salary of less than 3 million rupiah. 
His friend Reynald Manggis, who also works at IWIP, cited similar reasons. He recently opened a small bubble tea stall outside the industrial park.
"There are people from all over Indonesia here. It is promising here, it is busy. There is high demand, so prices will go up," he said. 
NOT AN UTOPIAN DREAM
Despite the economic opportunities as well as top ranking on the happiness index, the situation is not a bed of roses.
Ririn Hardiyanti, a doctor at a local health clinic in Kobe village, Central Halmahera, said there are people who lack access to basic medical care. 
"There are still indigenous people there who live in the forests … It is very far to reach them, so when they are sick and come to us, they are often already dying," the 32-year-old said.
She said the access to villages there is still limited and there are no concrete roads. "The bridges that connect the villages are still made of wood and some of the wood is rotten. So they are prone to collapsing into the water," she said.
Phone signals are also patchy in some places. "In front of our health clinic, the signal is very bad. We cannot use it to make calls, just to send SMS. And if we want to send a WhatsApp message, we have to do it at night when the signal is stronger," she said.
As a doctor, there are times when she needs to attend Zoom meetings. In order to do so, she needs to travel to the nearest town about 30 minutes away to get a better signal. 
"And when it's the rainy season, it is very prone to floods here. There are very limited water canals, so the water floods everywhere."
Hardiyanti also said that there are issues regarding water cleanliness.  
She hopes that in the near future, bridges, satellite towers and waterways will be built. "And if possible, the forests which have been cut down should be replanted so that there won't be any floods anymore," she added.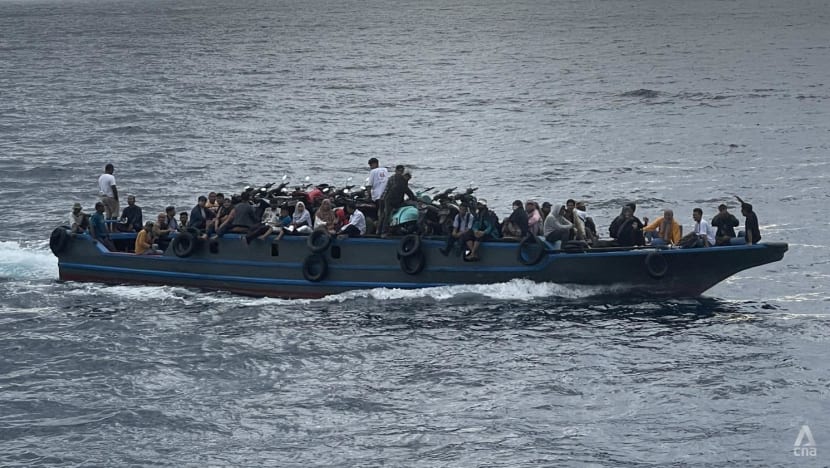 Despite these issues, Hardiyanti claims she is happy as she is close to her family. 
"I believe happiness is when we accept all the circumstances and facts of life with an open heart. Because if you don't enjoy your work environment, the environment where you live, you won't be able to be happy. So I accept the situation and reality."
Sociology lecturer Oesman said that with more industrialisation, the welfare of the people should improve in the long run, provided a balance is struck between economic growth and environmental sustainability.
"This is a dilemma because the highest growth rate or massive industrialisation in North Maluku is related to mining affecting the environment," he stated.
Oesman said to prevent environmental degradation, the locals may have an important role to play, especially when it comes to holding on to their values such as community cooperation. With strong community cooperation, the locals may be able to take action to help conserve the environment collectively, he said. 
Meanwhile, the sultan of Tidore said he is concerned with how some might claim to be happy while in fact, they are not.
Their tradition teaches them that they should never show their sorrow, he explained. "Because there are ethics and morals that need to be upheld. It should not be shown publicly, no matter how difficult life is."
Looking ahead, the sultan said he is grateful to the central government for its industrialisation efforts.
"But it must also be accompanied by regulations that protect nature because we have no other environment," he said.
Read this story in Bahasa Indonesia here.