'I hope the beauty of Palu will be revived': Signs of recovery in tsunami-hit Indonesian city
Businesses in tsunami-hit Palu have begun to reopen as local residents fight to rebuild their lives.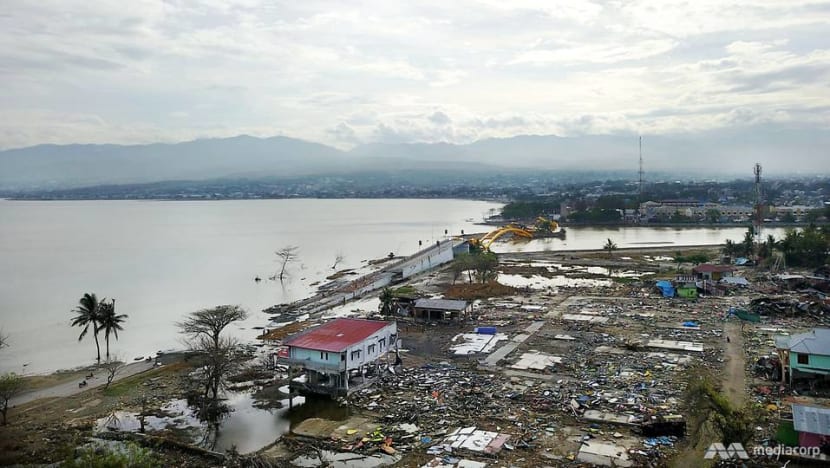 PALU, Indonesia: Ira Mustika thought she would cash in on visitors of the Pesona Palu Nomoni festival when she was loitering along the crowded beach of Talise with an array of sunglasses, watches and other accessories. 
Stretching along a narrow bay and sheltered by mountain ridges in central Sulawesi, the city of Palu was getting ready for its annual celebration in the evening of Sep 28. Then the earth shook under her feet, and the ground collapsed. 

Ira was clinging to a tree when she saw a huge wall of water rising in the distance. The sight was terrifying. 

"The sea was rising and the water was coming." The 26-year-old recounted the frightening moment after a 7.5-magnitude earthquake struck the Indonesian island of Sulawesi and triggered a tsunami.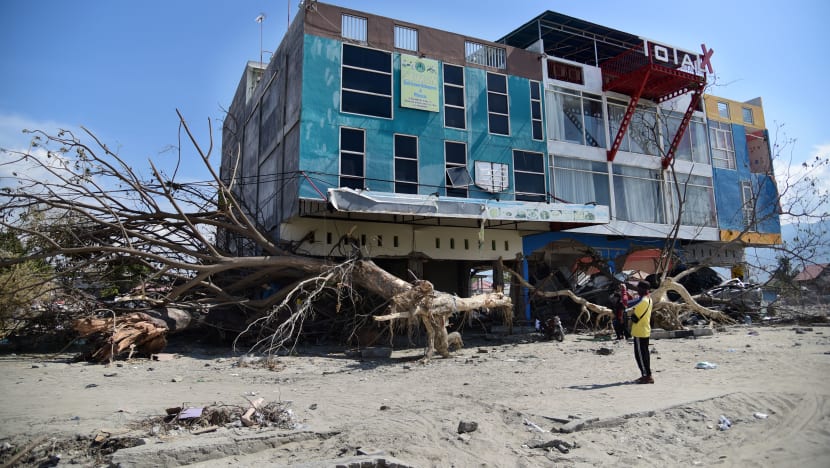 Fear set her sprinting just in time before three massive waves measuring about 3 metres high smashed into her city, wrecking tens of thousands of homes, mosques, shops and hotels and killing more than 1,700 people.

"I ran for my life, probably even faster than Lalu Muhammad Zohri," Ira said, referring to a famous Indonesian sprinter.
It has been just over a week since the earthquake and tsunami hit Palu and Donggala. According to Indonesia's National Agency for Disaster Management, 1,763 people were killed, 2,632 badly injured and 62,359 displaced. 
For many survivors, life goes on despite fear of aftershocks and more destruction. Ira and a few vendors resumed their businesses on Sunday (Oct 7), driven by financial needs and delayed aid distribution.
"I reopened my shop because I need to eat. Nobody will give us food if we're not working for it," said 60-year-old grocer Naharudin. Nearby, Ira sat behind her tiny stall, selling biscuits she had stocked before the disaster.
"Aid trickles in slowly. I've got about US$6.50 since this morning and I'm already thankful," the mother-of-one said. "The most important thing for me though is the fact that I'm helping other people by selling these biscuits at normal price."
After the earthquake and tsunami, food, water and fuel became scarce in the affected areas and their prices have gone up. In Palu, a litre of gasoline costs about US$0.50 at petrol stations but long lines of vehicles and empty jerrycans mean it can take up to eight hours to queue for it. People who wish to avoid the long wait are thus forced to buy forestalled fuel, which costs them four times more.
At refugee camps, many survivors have spent days eating only instant noodles and other dry food. Those who can afford fresh food go to the market to buy what they can find, from live chickens to eggs, fish, vegetables and biscuits.

"They came to buy my biscuits for their children, to cheer them up and ease their trauma," Ira said. 

"Everyone is traumatised. The situation is not normal yet. There're still many aftershocks and I'm actually scared. But we have to fight to survive."

The National Agency for Disaster Management announced at a press conference on Sunday more than 67,611 houses and 2,736 schools were destroyed in central and western Sulawesi. Its spokesperson Sutopo Purwo Nugroho said some 5,000 people remain missing in the villages of Petobo and Balaroa, which have been severely hit by liquefaction, a phenomenon where soil transforms into a fluid-like mass during an earthquake.

At present, the agency's top priority is to continue the search and rescue until Thursday. If victims cannot be found by then, its spokesperson said, they will be considered missing. Meanwhile, medical support still cannot reach some affected areas and distribution of aid remains limited by a lack of fuel, according to the agency.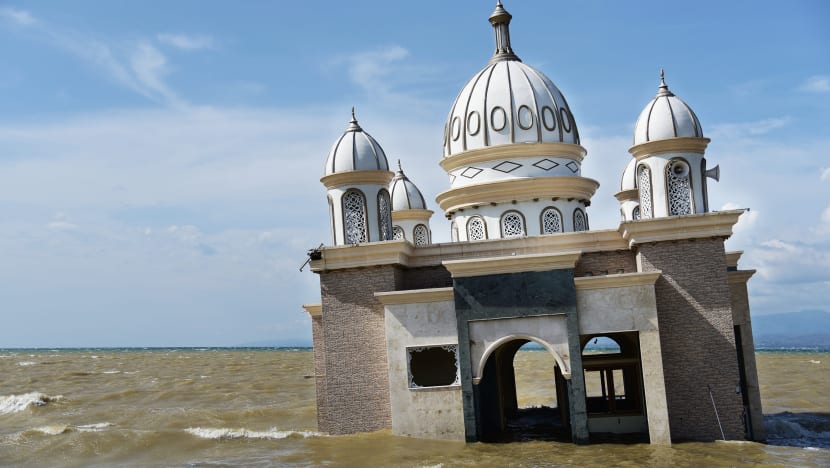 The destruction on Sep 28 is probably the worst Palu has ever seen. Its famed mosque of Argam Bab Al Rahman, once floating above the sea, now lies broken and submerged along with remnants of its foundation. On its right, the popular beach of Talise is covered in dust and debris – the grim remains of its glorious past brimming with shops and hotels.

"It's as if the tsunami had taken Palu 30 years back in time. It took a long time to develop Talise Beach – the place the people of Palu are proud of – and the big hotels that once drew visitors to our city. I don't know how long it'll take Palu to recover," said 52-year-old Milwan Tajang. His Unity Café in downtown Palu reopened its doors to customers on Saturday. 

"I hope the beauty of Palu will be revived."