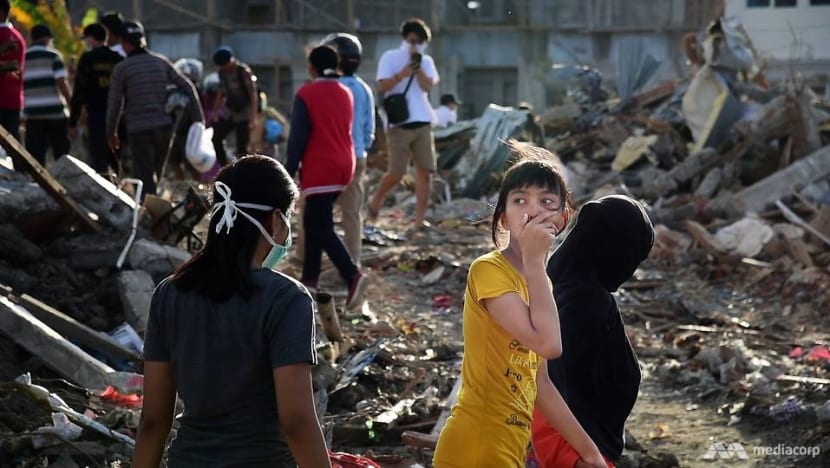 PALU, Indonesia: Seplaba Talokalo wants nothing more than what he knows would shatter his heart. A miracle that would guide him to his brother, Ronald. 

All he wants is the chance to say a final goodbye to Ronald, who he thinks is probably buried metres deep somewhere in the mud in Palu's 'sunken village' of Petobo.

His three nephews, sister-in-law and her mother should be there too, he believes. The earthquake has taken them all, along with hundreds of others who have been missing since the evening of Sep 28 when a 7.5-magnitude quake struck Palu and neighbouring Donggala.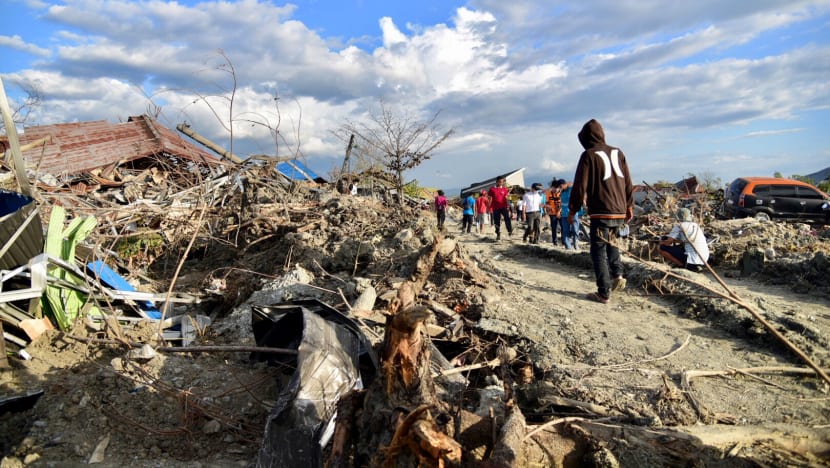 The force was so powerful it triggered a tsunami – three massive waves as high as 3 metres – that smashed into thousands of homes, mosques, shops and hotels.
More than 74,000 people were displaced and nearly 2,000 confirmed to have died in the double-disaster, including Talokalo's brother and his family. 
"Maybe it's his destiny," said the 28-year-old. Under his feet is a pile of mud and debris that has swallowed Petobo alive. What remains is an apocalyptic scene that stretches around him. Unclaimed bodies in yellow bags swarmed with flies. Crumpled cars. Twisted metal sheets. Children's toys under crumbling heaps of rubble.

What happened at Petobo is soil liquefaction – a phenomenon where soil loses its strength and stiffness as the earthquake shakes, turning it into liquid. The result, as witnessed in Palu, is comprehensive devastation that makes it almost impossible for search and rescue workers to retrieve all the bodies from the 3-metre-deep mud.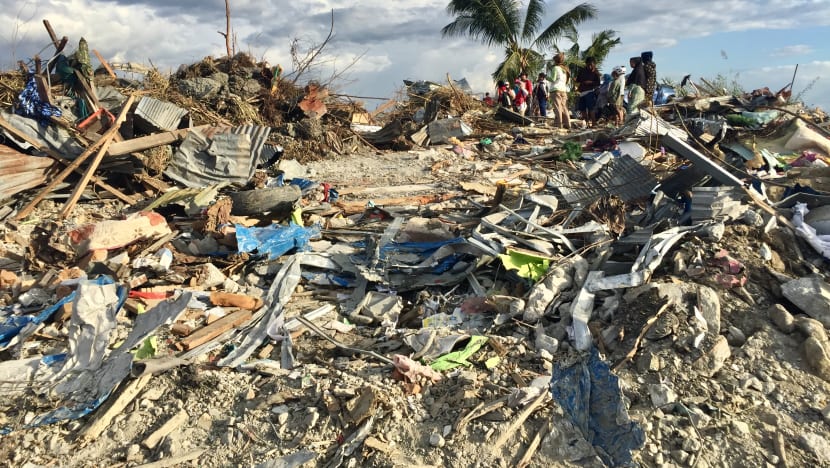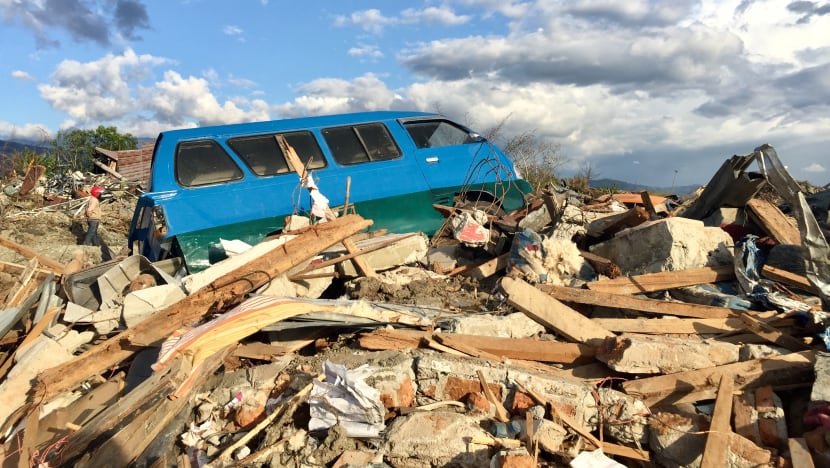 According to Indonesia's Natural Disaster Mitigation Agency, large-scale searches are scheduled to stop on Thursday (Oct 11), while small-scale operations may continue in certain areas. 

"The emergency response only lasts 14 days and the decision to continue the search or not depends on the local government," Yusuf Latif from the National Search and Rescue Agency told Channel NewsAsia.

DESPAIR

For ten days, Talokalo has been searching in vain for signs that could point to his brother's house. His skin burns in the blazing sun while his tired eyes scour huge piles of rubble for a familiar roof that once sheltered Ronald and family, their car and a motorcycle.

There is not much time left before the official search is called off. He must hurry. 

"I want to keep searching until I find them. But what can we do? We still have no idea where the house lies or where the road is. We've searched all the hospitals in Palu and entered every single refugee camp but still have no clue," he said, resigned.

"I feel so sad but what can I do? The search will stop on Oct 11 and what can I do? We all surrender to God. My family told me to let it go – just let it go. It has already been ten days and still no news."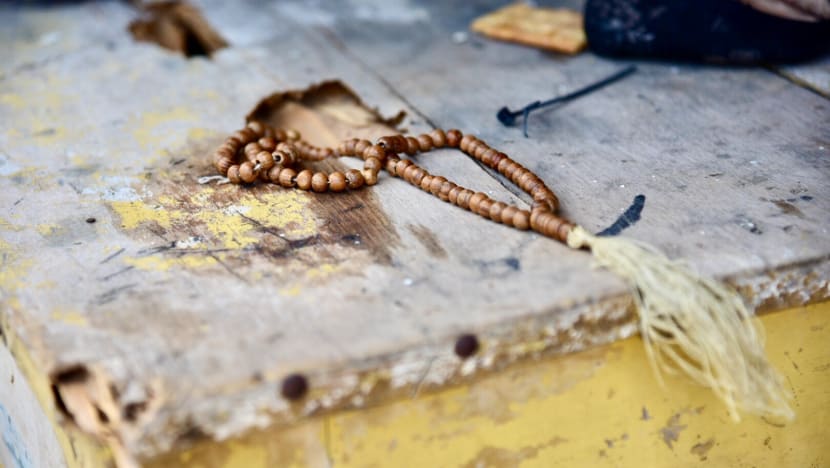 But Talokalo is not alone. The desperate search for bodies has become a daily routine for friends, relatives and former residents of Petobo and Balaroa, where soil liquefaction wiped out some 1,700 homes. Many people come with surgical masks and despair in their eyes, searching for the proof that would confirm their terrible fear that they might never see their loved ones ever again.

Behind Talokalo, someone has erected a pole and tied it with black cloth. Another victim. Another loss. Later, an excavator would be dispatched to dig through the mud and one more body bag would be filled.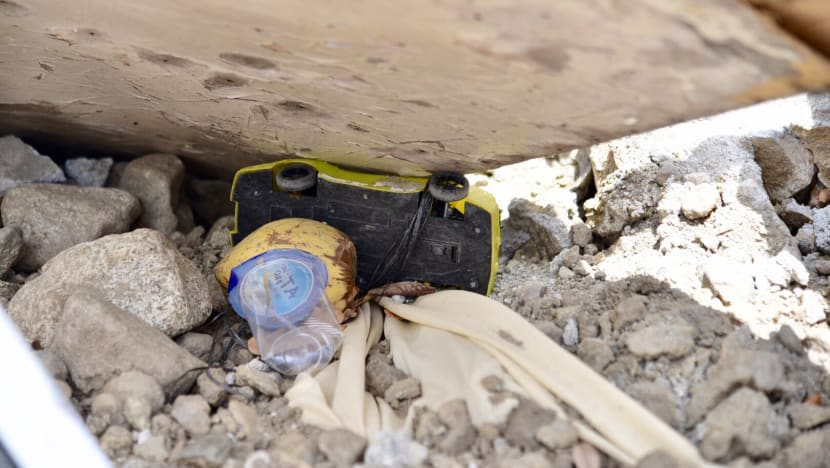 While the despair is growing, so is the determination of rescue workers to locate and extract as many bodies as they can so that survivors can bid their final farewell to their loved ones.  

"We empathise with them and listen. We'd ask them where they met their loved one last or where they were when the earthquake hit – in the kitchen, for example, or elsewhere. This information is useful for our search," said rescuer Chandra Krishna. 

"We treat every body we retrieve like they were our own family."