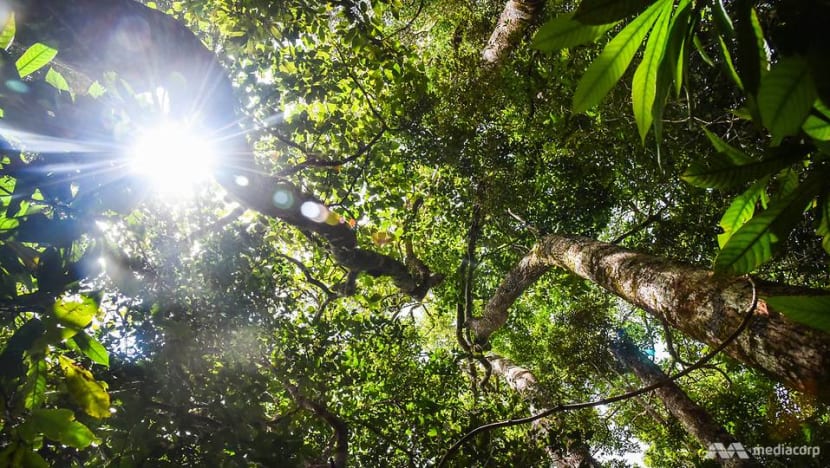 PUTUSSIBAU, Indonesia: Standing on the edge of a sheer rocky cliff, Dingo Markus can view a magnificent panorama. He is high above a deep green canopy, over a rich landscape punctuated by distant jutting outcrops and a sweeping river. 
He shares the view with no-one but the birds. He is the guardian of the forest. 
The 40-year-old has made preserving this landscape – the Muller Mountains in West Kalimantan in Indonesia – a life endeavour.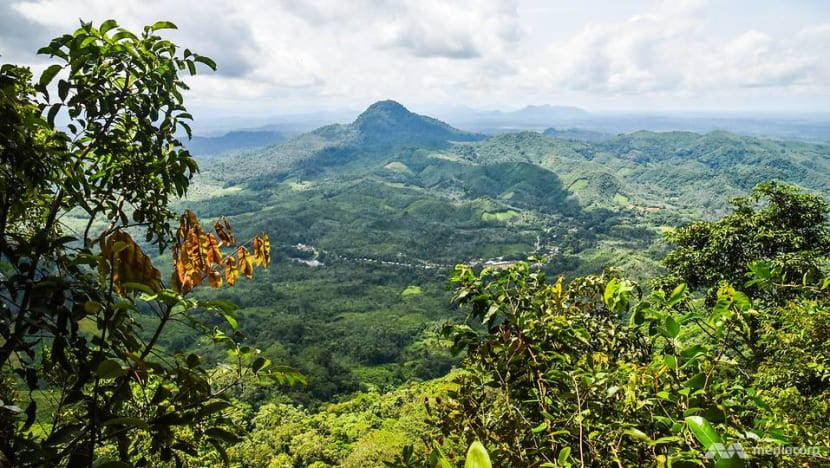 "When I look at the nature I feel that that it is incredible," he said. "The forest is still good, the air is still fresh and the water is clean. It's the resource of a human's life." 
The view remains pristine in no small part due to Markus' efforts. Where deforestation at the hands of big timber or palm oil operations has wreaked havoc on much of the region's natural treasures, the Muller Mountains around the village of Desa Tanjung remain almost unblemished. 
Markus moved to the area in 1991 and immediately noticed a difference. It was not too late to prevent destructive development here. It would involve the rejection of outside attempts to begin damaging plantations, even if there was money on offer. 
"I saw this village looked great, the forests were still dense. After my observations, I conveyed to the community that we should preserve the nature by planting trees and fruits for our future generation," he said.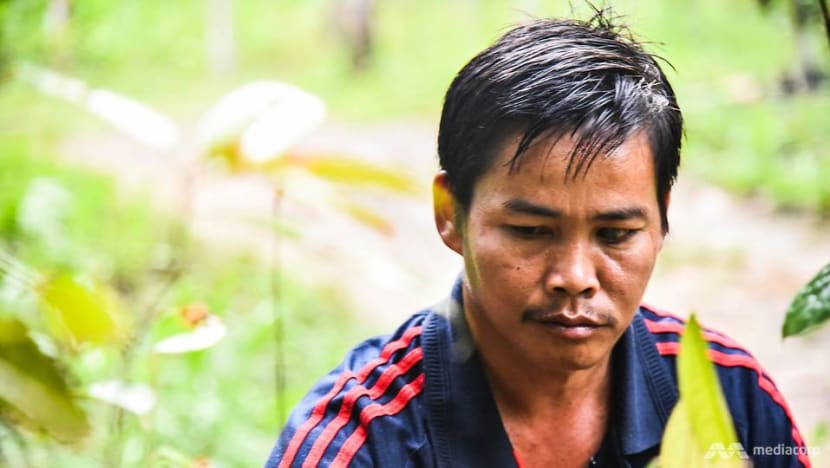 "The first thing that is important for us to take care of is human life, then natural resources followed by the forest. It is for the sake of our future children and grandchildren." 
Even then however, many locals did not take his advocacy seriously. Undeterred, Markus embarked on a long-term tree planting operation and search for sustainable ways to generate an income from the local environment. 
"I had to convince my friends and the community here in Desa Tanjung by firstly showing them what I do. I showed it to anyone," he said. "Afterwards, the community saw the results of what I did and they're attracted. They too start to plant trees. 
"I don't expect help or appreciation of any sort because even without them, I was still able to do it back then, now and even in the future."
The current local economy is thriving in its own right, buoyed by the likes of coffee, rubber and durian crops, all of which have been planted in harmony with the forest. And Markus regularly plants dozens of tree saplings in areas that are in need of attention. 
What Markus has almost singlehandedly manufactured is a green economy, a concept being promoted by governments and conservation agencies like World Wildlife Fund (WWF). 
In 2007 the Heart of Borneo project was established by the Indonesia, Malaysia and Brunei governments with the goal of transboundary conservation. Under that umbrella, WWF has been actively working with many communities to help them understand the importance of protecting the environment. 
"To change the mindset of the people, especially the local people whose living surroundings are in the conservation areas, that is very challenging," said Albertus Tiju, WWF Indonesia's project manager for West Kalimantan.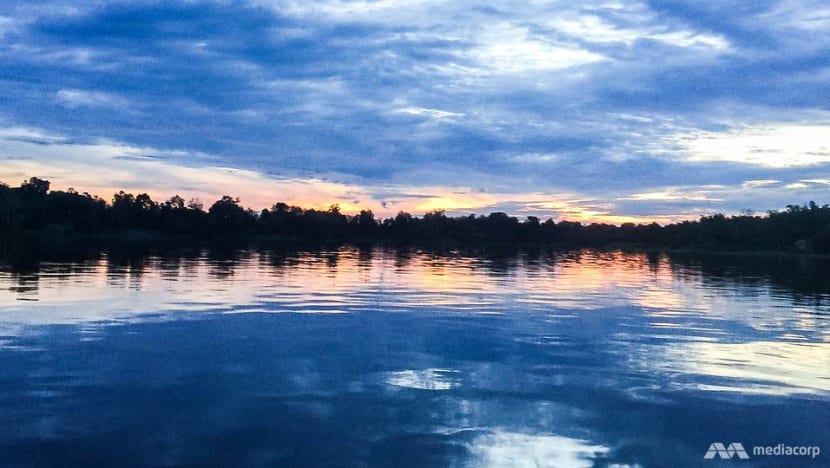 "If the local people themselves have the idea to protect their environment, because they need the environment to support their lives, it's easier," he said. 
"We realise that we need at least three pillars for the green economy. First you need to care about the ecology, secondly you need to care about the economics and the third one is social welfare." 
When those pieces fall together the rewards for the community and nature alike can be significant. 
In Kapuas Hulu, three hours upriver from the small city of Putussibau is the small fishing village of Empangau. Here, the local fishing co-op has a very precious resource in its hands.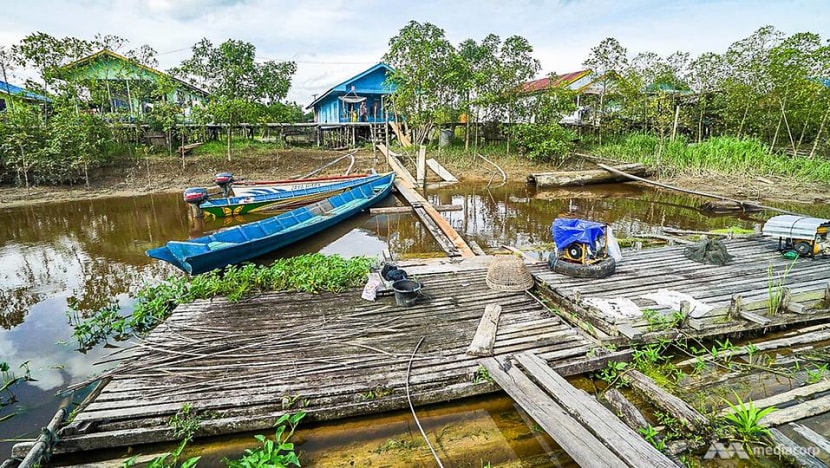 The Super Red Asian Arowana fish is an endangered, highly sought after and eye-wateringly expensive species being successfully bred in the Empangau lake. The fish is considered a symbol of good fortune and prosperity in Chinese culture due to their resemblance to the revered Chinese dragon, as well as positive feng shui connotations with the colours red and gold. 
As a result, one infant Arowana less than three centimetres in size harvested from Empangau will fetch about US$20 with international buyers who visit the area to buy. Rarer versions of the breed can go for more than ten times that price and adult specimens much more.
With such lucrative catches on offer in a delicate ecosystem, the fishing community has taken measures to ensure the fortune is long-lived and shared by all.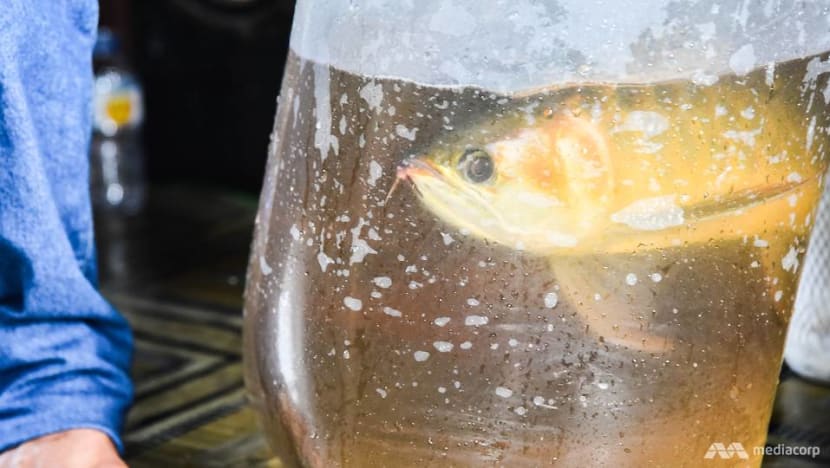 They have strict rules about the size of fish allowed to be caught – the babies are the ones caught while larger ones are left to grow to a mature size to allow them to breed and increase the species population. 
"Arowana fishes are very important for me and the whole community here because it provides us the income to build our houses and send our kids to school," said Agus Ariansyah, the chairman of the protected lake and a professional fisherman. He added that a proportion of the profits of the Arowana harvest is allocated to education in the village and provided the funds to build a secondary school where there was none before.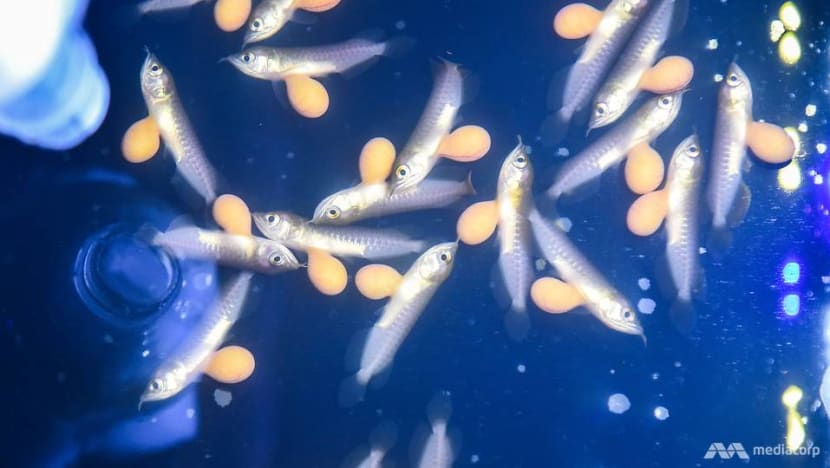 A damaging dry season in 1997 when the entire natural fish stock was lost has also heightened awareness of climate change and the need for ecological balance and monitoring. 
Every fish has a precious life and any seen struggling will be caught and nurtured back to health. As Agus releases a mature mother back into the lake, he and two companions stop to pray for its happy life, a symbolic gesture of thanks and appreciation. 
"Its eyes were injured after accidentally bumping into our community's net. It was hurt so we treated it for about a month or two," he said. "I felt relieved after releasing it to its habitat again because it can now live again and grow and breed freely."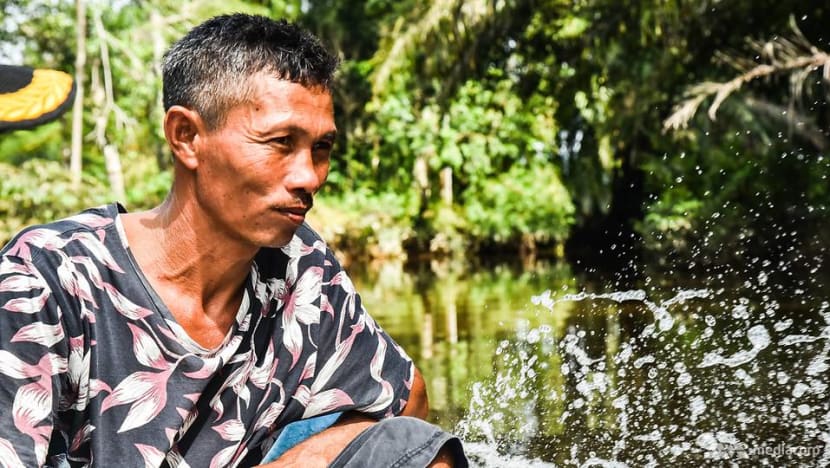 A green economy is proving a success where unbridled attempts at profit could have seen the environment utterly exploited. And just like in Desa Tanjung, the path to harmony with nature is being pursued by committed local leadership in Empangau, crucially with an eye on the next generation. 
"We have educated our kids. Don't let them leave the traditional ways of our ancestors," Agus said. ""If possible, as long as this lake exists, we will fight for it."
For more on this and other projects around Southeast Asia, tune in to Tapestry: The Heart of ASEAN on Channel NewsAsia every Tuesday from Feb 27 to Mar 27 at 11pm.